Carbonfibre upper structure increases the stiffness of the MAT Stratos by 50%…
Having wowed rally fans in the 1970s with its jaw-dropping looks and Dino V6 soundtrack, the Stratos is back, thanks to MAT and the Ferrari F430
This is an idea that doesn't want to die. Here we are, about to drive the third attempt to revive one of the most startling cars of the 1970s.
This time, its latest re-creators tell us, there will be 25 new cars, each costing €550,000 (about £486,000) and demanding a difficult sacrifice first.
We'll get to that. First, some words about why the Stratos beguiled then and beguiles now. Mostly, it's about the shape. An assertive wedge of glassfibre-encased spaceframe, Lancia's 1972 rally missile was capped with a visor-like wrap of glass, its scrabbling, darting, time-compacting mission underlined by an arrestingly cropped wheelbase and stunted overhangs.
Anorak-clad rallyists might have glimpsed the chisel-nose first as it came at them, but a three-quarter front pose was more likely; the Lancia's quicksilver scythings were visible confirmation of its back-biased mass. At night, its rear was unmistakable: a pair of big round lamps swinging gracefully between bends. All this to the accompaniment of spitting gravel shrapnel and the wolverine howl of a Ferrari Dino V6.
With that sound, your wide-eyed, night-time, forest-prowling fans would mutter 'Stratos' – an incantation freighted with far more excitement than a Ford Escort admirer's knowing 'BDA' shout, no matter how hard Boreham's 'Belt Drive type A' motor was shouting. There was magic about the Stratos then and there's magic in it now.
Driving the iconic Ferrari Dino
So much magic, in fact, that a young car designer called Chris Hrabalek, whose father owned a remarkable collection of originals, decided to set about creating a modern version.
That was more than 12 years ago. Hrabalek had a full-size clay model built at a Paris studio in 2005 before hiring his own stand at the Geneva motor show to display it under the 'Fenomenon' brand name, having already acquired the rights to the Stratos badge. The finished lime green machine was striking not only for its crisp modernisation of Marcello Gandini's original design but also for an unmissably fresh element in the shape of a central pillar for the curved windscreen, which was now split, each half forming part of the doors.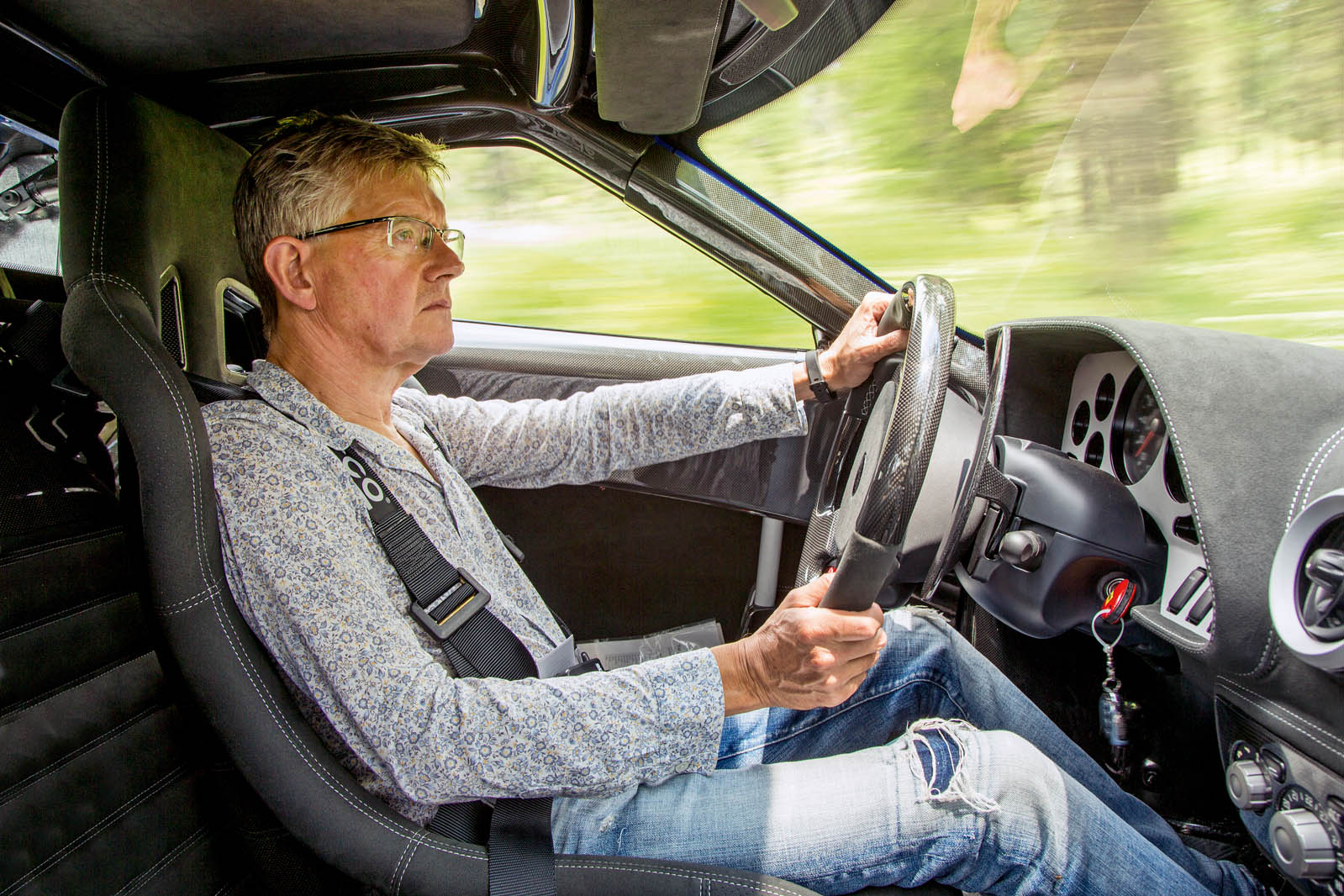 Geneva showed there seemed to be enough momentum behind the project to move it forward, with rumours of Prodrive getting the job of turning an impressive model into a functioning car. That ambition stalled, but not before it had inspired German car parts magnate Michael Stoschek. He commissioned Italian car design specialist Pininfarina to develop a third iteration of the Stratos using a Ferrari F430 Scuderia as a basis.
The Maranello car's aluminium chassis was shortened to suit the Stratos's proportions, while its engine was tuned to produce usefully more power.
The carbonfibre bodywork was built around the Ferrari's aluminium spaceframe, to provide an exceptional power-to-weight ratio, while the weight distribution was very close to the ideal 50:50.
It was promising stuff. Stoschek went as far as holding an official launch for his car at Paul Ricard in 2010, with talk of perhaps producing a run of 25. But those cars never appeared, despite very favourable reviews of the Pininfarina one-off.
2010 Lancia Stratos concept review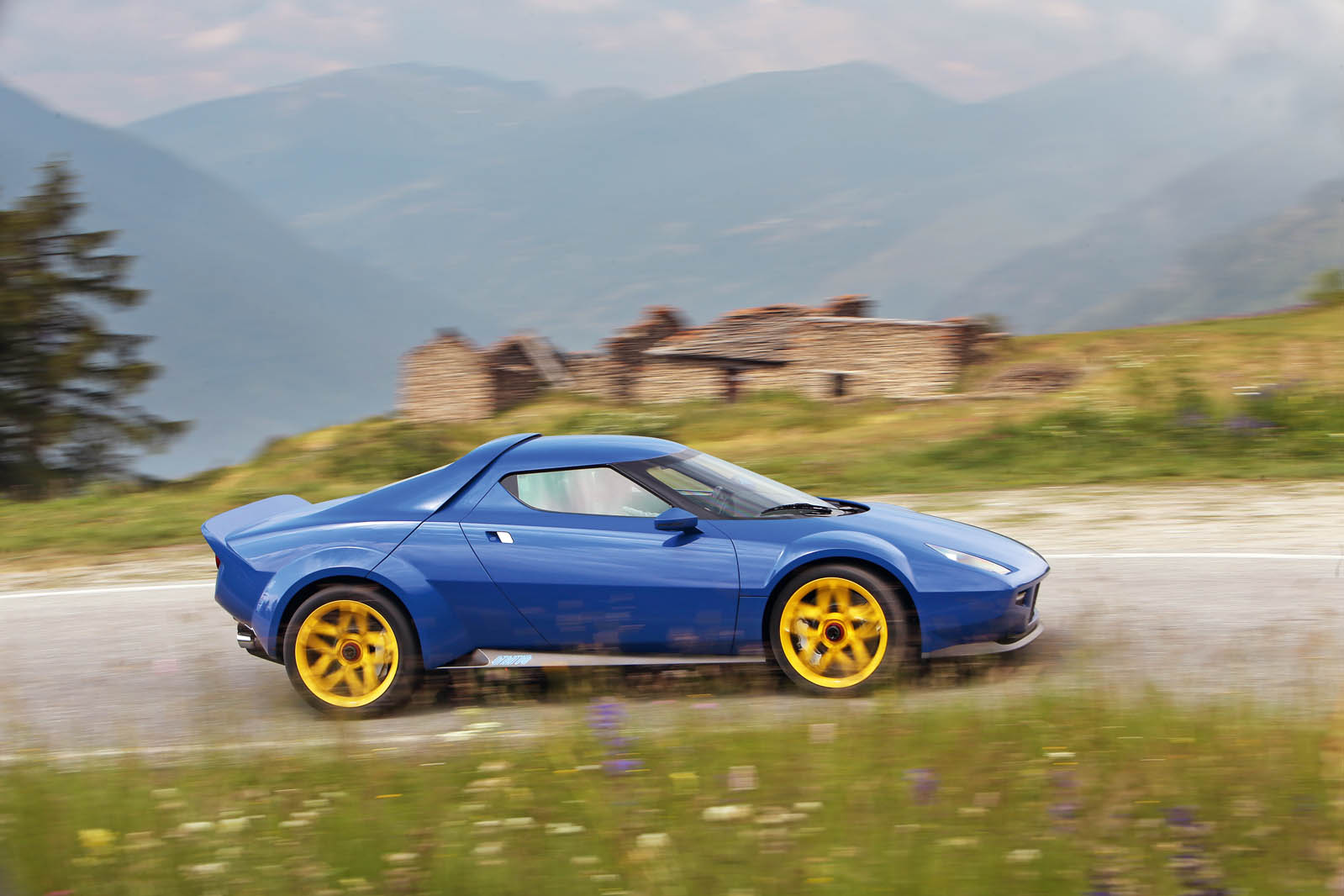 That seemed to be the end of the story until the Geneva motor show earlier this year, when the very same black Stratos appeared on the Manifattura Automobili Torino (MAT) stand. It was there because this small Turin company decided to restart the project and build 25 examples. Stoschek is still involved, having granted MAT a licence to build the cars, but the project is now led by MAT boss Paolo Garella. The latter is not new to this project, having previously worked for Pininfarina, where he was deeply involved with it, reckoning that it was "one of the best one-offs built at Pininfarina". He subsequently left, later set up MAT and has since produced track and road cars for Scuderia Cameron Glickenhaus and the Apollo Arrow.
Pininfarina to launch electric hypercar in 2020
During his career, he's been involved with more than 50 new car projects, so his knowledge runs deep. In his workshop, we see his first Stratos, a demonstrator, and the creation of a second car is well under way.
It's not long before we're reminded that the jet-fighter wrap of a Stratos windscreen is not only a huge part of its visual appeal but also a huge part of the experience when you're sitting behind it. Although this 21st-century Stratos has thicker pillars, they're carbonfibre and a lot thinner than those of most modern cars.
And because they're pulled back well to the car's sides, you enjoy a panoramic vista into which to unleash a fat 542bhp. Indeed, width is in fairly plentiful supply given that this is a supercar, and it's most noticeable when you look down at the door trims, which carry huge scoops suitable for crash helmets, just like the original car. They're great for a lot more than helmets, making this a more practical machine than it looks – if you can live without a boot.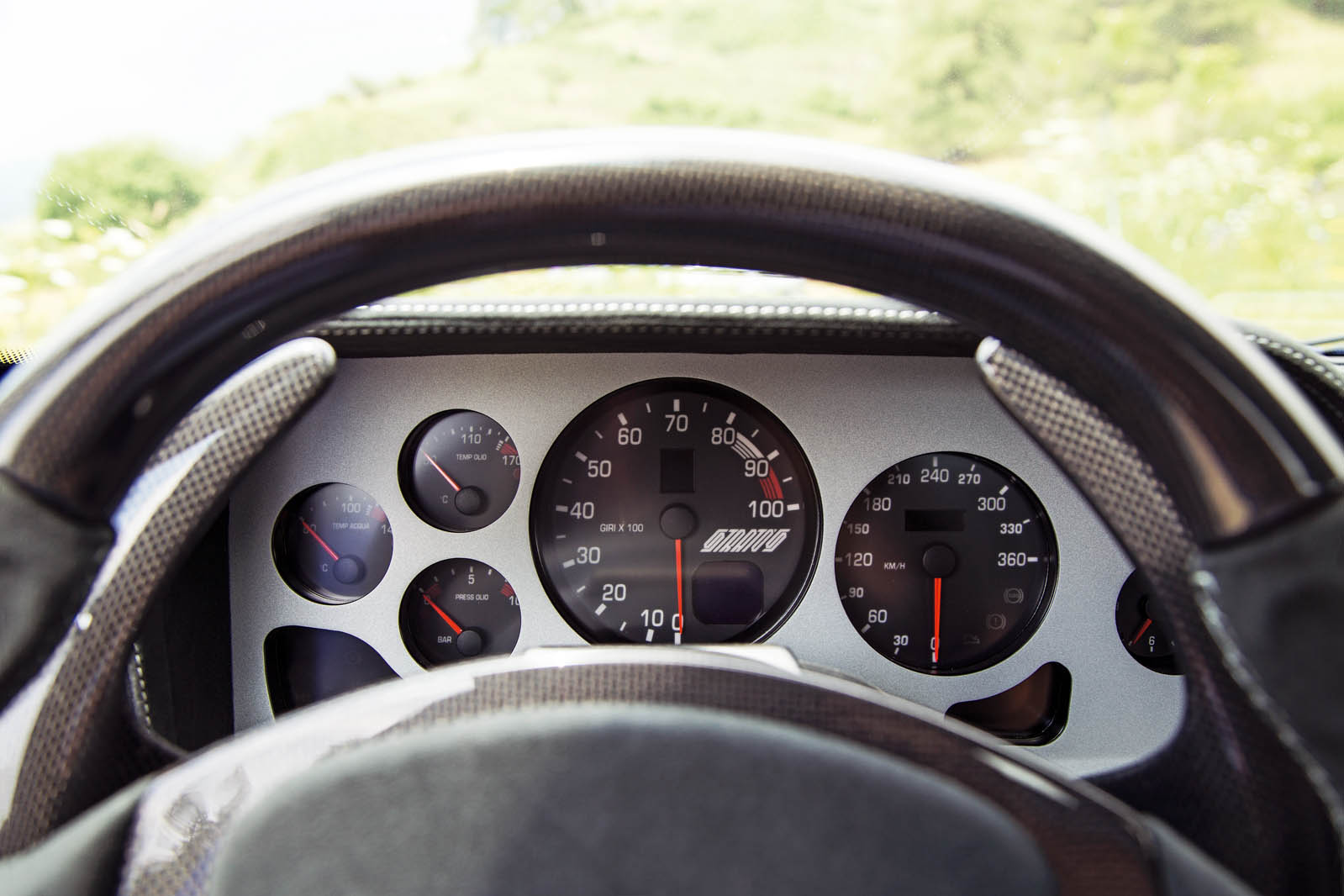 You must also live with instruments often blotted by not only the steering wheel but also a huge pair of carbonfibre paddle shifters and your hands. The aluminium-fronted binnacle references the original car's, complete with the slightly haphazard dial location common in the 1970s.
Starting the Stratos is guaranteed to interrupt any thoughts you might have about the mixing of the old and new. Thumbing the red starter button on the steering wheel not only ignites the V8 but excites a light cacophony of vibratory sounds to go with it. The source of much of this is an optional Capristo exhaust system that enlivens the experience.
Pulling the right-hand paddle tips you into first gear and a world of yelping, yelling, air-ripping performance. Though not yet. Instead, Garella drives us to the foothills of …read more
Source:: Autocar