Wins for BMW Pirtek Racing, a first win for Adrian Flux Subaru Racing and another for Halfords Yuasa Racing round off this weekend's BTCC action
A controversial Round 12 of 2017's BTCC was won by Halfords Yuasa Racing's Gordon Shedden, while Andrew Jordan pipped Matt Neal to a round 10 victory, and Subaru clinched its first win of the season in Round 11 with Ashley Sutton behind the wheel.
Round 10
Action peaked in Round 10 as Ashley Sutton's Subaru dramatically overtook Turkington's BMW 125i, and although the daring Adrian Flux Subaru Racing driver fought hard to hold off Turkington and Moffat, couldn't snatch victory from Jordan or second from Matt Neal, and settled for third.
It was a bad race for Adam Morgan and Tom Ingram, as well as Tarkington, with a mechanical problem with Tarkington's BMW pulling him latter out of real contention, while Morgan of Ciceley Motorsport and Speedworks Motorsport's Ingram were taken out in separate scuffles.
It was a close-run race for first place, with Neal catching up steadily for the later part of the race. Finishing just 0.28sec behind, Neal might have caught Jordan, given another lap.
Round 11
Sutton upgraded his third to first in Round 11 with another impressive pass contributing to his triumph, while Jordan slipped to fifth from his photo-finish-win in Round 10. Matt Neal still managed a podium position and took third, succumbing to Rob Collard's BMW.
Hondas peformed well in the top five, with the Type Rs of Neal and Shedden taking third and fourth, giving Andrew Jordan the slip before race's end. Collard, dissatisfied with his fifth-place round 10 ranking, climbed to second, just over one second behind Sutton's Levorg.
Round 11 at Oulton Park marked Subaru's first victory this season, and Sutton's second ever, although the Adrian Flux Subaru Racing driver attributed his win to a quick start and holding off Collard.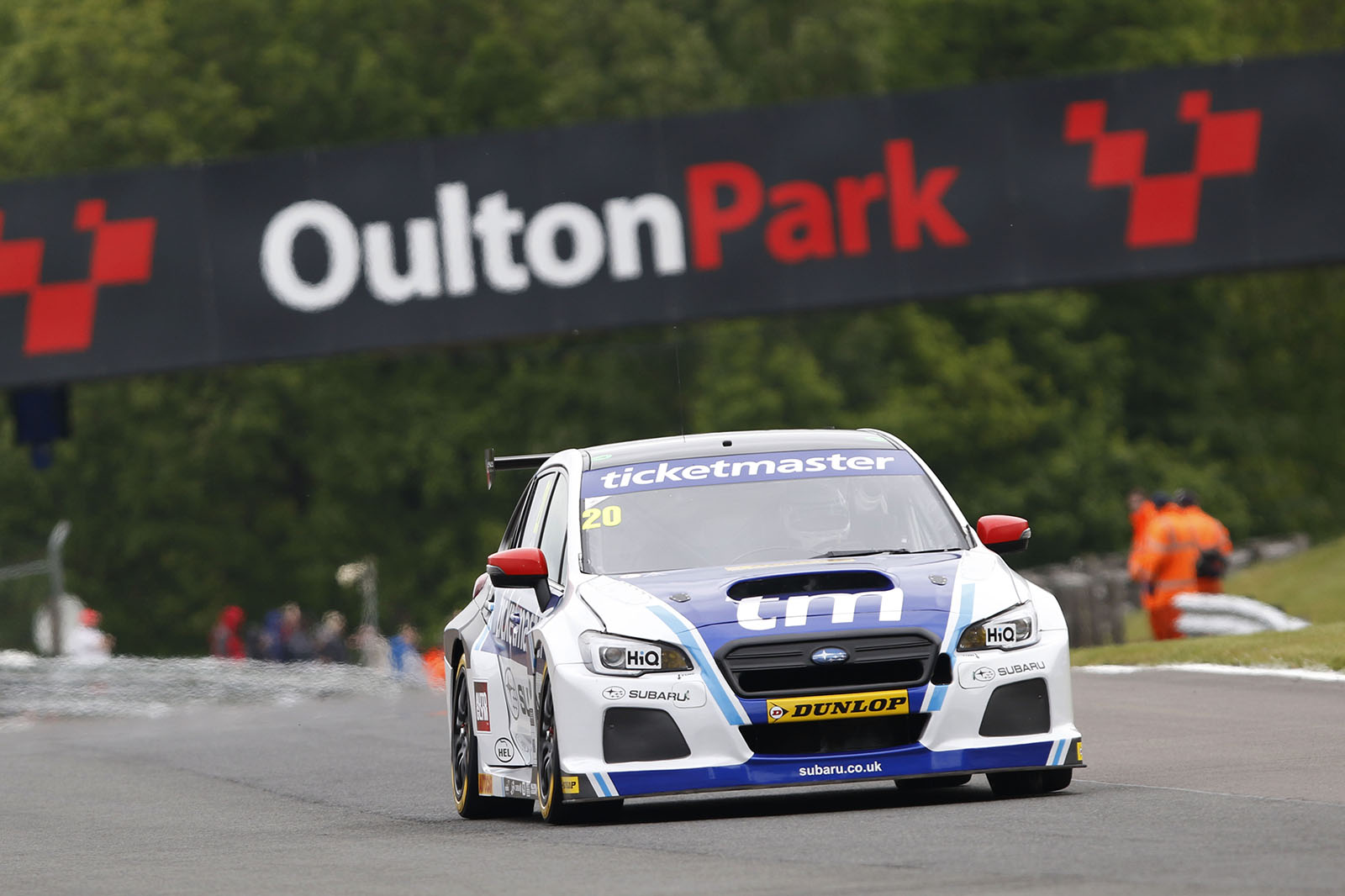 Round 12
After contact between Shedden's Honda Civic Type R and then first-place Josh Cook left the latter out of contention with his Ford Focus suffering suspension damage, Shedden claimed a contentious victory for the final round at Oulton Park, with fellow Yuasa driver Matt Neal not far behind.
Round 10 winner Andrew Jordan seized the opportunity to snatch first, but after a safety car outing following a scuffle between Laser Tools' Aiden Moffatt and BTC Norlin's Dave Newsham, Shedden snatched it back. Neal added insult to injury soon afterwards and relegated Jordan to third.
After Sutton's Round 11 glory, the Subaru driver found a target on his back, and fought hard to secure fourth from the likes of Turkington and Collard, who finished fifth and sixth respectively.
Shedden remains way ahead, atop the pack with 157points, while Collard ended Round 12 on 141. Tom Ingram's 132 points puts him less comfortably ahead of Turkinton's 126, who in turn leads Matt Neal's 123.
Source:: Autocar