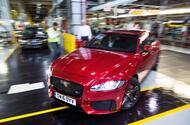 This is what it looks like when you throw real life at a saloon
It was a stray dog hair in the cabin that made me realise the XF had been put to good use.
As I wound down for a break, I'd handed
 the key to resident road tester Alan Taylor-Jones, who needed a comfortable car in which to transport his family – including Sprocket the dog – around the country.
As payback, Alan agreed to deliver some observations on the XF, and I'm pleased that he returned as impressed as I have been with 
the XF's ability as a comfortable consumer of miles, bar a couple of minor quibbles.
Wet roads provide a reminder of the V6's fruitiness. Alan notes that when you are driving 
in Normal mode and squeeze the accelerator to pull away from a standstill, there's a slight lag before the power is delivered, a trait that's not uncommon in automatics. When the power does arrive, boy does it arrive in a hurry, and Alan reports that "it is possible to overwhelm the rear tyres when the road surface is greasy".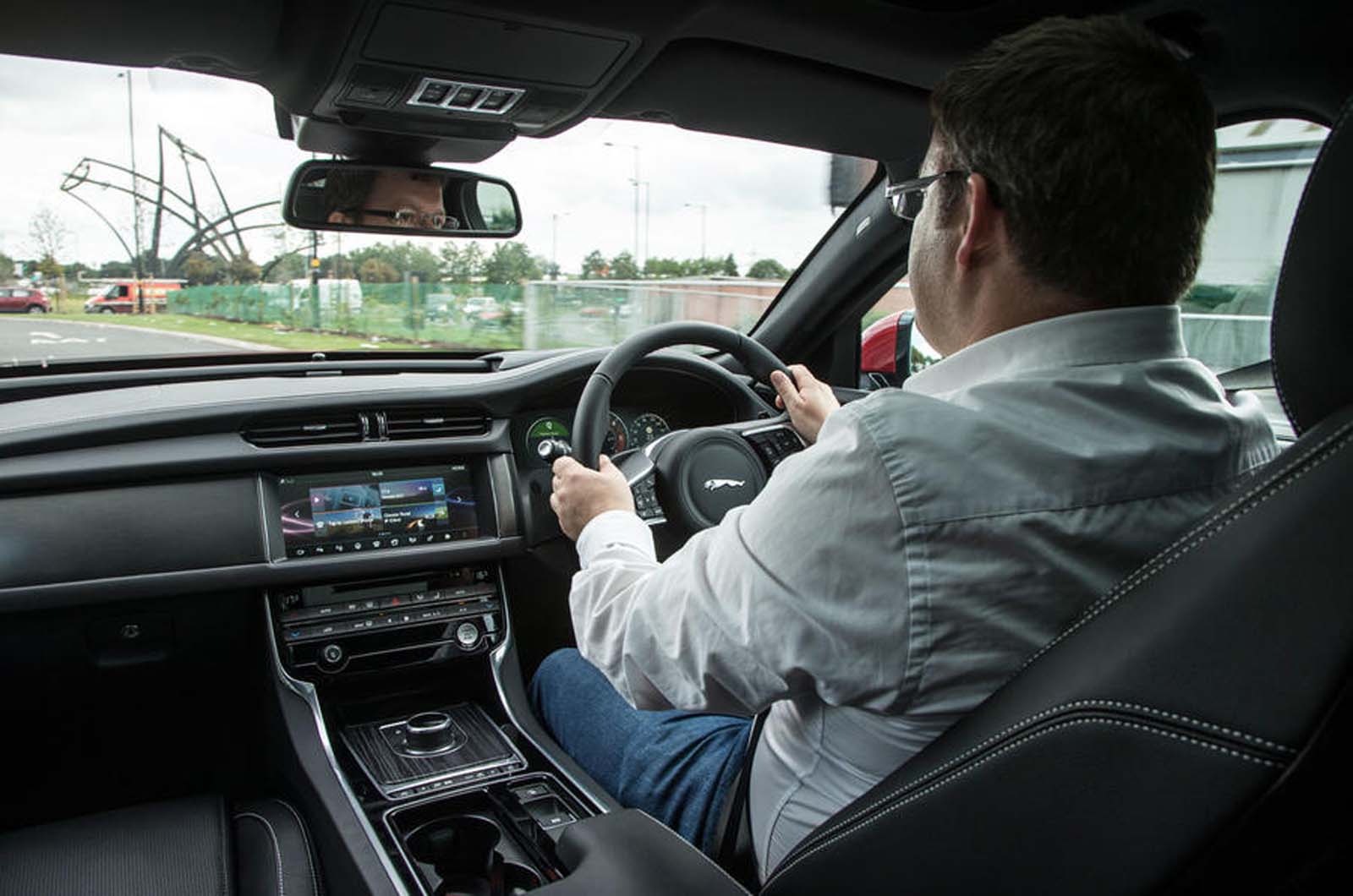 Over 6000 or so miles, I've learned to anticipate that slight lag, particularly when pulling out at busy junctions and roundabouts. Indeed, applying a large clog of accelerator from a standstill can
 be fun in the right circumstances, although perhaps not when elderly relatives are being ferried around.
Alan had to lower the folding rear seats during various trips. He reckons proper handles with which to fold the seats are "a nice idea" but feels pulling the handles should do more than merely release the seats from their lockings. "You still need to pull the seats down, which is annoying," he says.
Overall, though, the Jaguar's combination of comfort when you need it and decent performance if you want it really is a gift that keeps on giving.
Price £49,995 Price as tested £61,920 Economy 41.6mpg Faults None Expenses None Mileage 7649

PREVIOUS REPORTS:
I jumped at the offer of the Jaguar XF for a weekend, before realising what my Friday night had in store for me: yet another trip to Ikea.
Plenty of questions were fired at the XF's guardian, Matt Burt, all asking about the car's practicality. From memory, the Jaguar didn't have the rear space and access of many cars out there, not least my current long-termer, the very different Seat Ateca, but the Jaguar's spec sheet lists the boot as being 30 litres larger than the Seat's, at 540 litres.
So, armed with a tape measure, I wandered over to our car park one lunchtime to scope the boot out for myself. I was quickly reminded how limiting the boot aperture is, and then there was the mystery of how to fold down the rear seats. Eventually, I gave in and read the manual, which directed me to two (almost hidden) yellow levers in the roof of the boot. Bear in mind, too, that while our XF has the 60/40-split rear seats as standard, that's not the case on the car's two lower trims; they cost £420 extra. That might not sit well with some buyers, but it's a similar scenario with the BMW 5 Series.
How did we fare at Ikea? It was a sedate spending spree, but the XF handled the job in fine style, easily swallowing a sizeable mirror and various household fripperies. RB
JAGUAR XF 3.0 TDV6 S
Price £49,995 Price as tested £61,920 Economy 41.6mpg Faults None Expenses None
Read our previous reports here:
Source:: Autocar