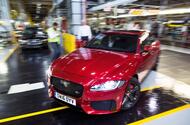 With rivals providing a better infotainment experience for less, we discuss whether it's worth paying the extra
Having been the custodian of our long-term XE last year, the larger cabin of the XF feels familiar.
The same basic layout and fittings, the same plush materials and the same rotary gearknob rising majestically from the centre console. But what's this? A digital screen in place of analogue dials? And upgraded infotainment? These I have to try.
JLR's InControl Touch Pro set-up, on a 10.2in screen, is much easier to use than the 8.0in version fitted to our XE. It has the intuitive feel of a smartphone, is impressive graphically and responds quickly if you enter information such as a postcode. But it's not as slick as BMW's iDrive system, and while touch screens are becoming the norm, a rotary dial is easier on the move.
The upgraded infotainment set-up also unlocks Jaguar's virtual instrument cluster. You can choose between three pre-set themes, which alter how the system looks and the information displayed, plus there's a Map mode which – you guessed it – gives over most of the instrument panel to the satnav guidance and usefully puts it right in your field of vision. There's an uprated Meridian sound system, too.
The cost of these extra features? Brace yourself: it's £2095. On a car that's already knocking on for £50,000 before options that is pretty steep, especially as Audi charges just £250 for its Virtual Cockpit on the A5 (it can't yet be had on the A6). That said, I'd tick the option box anyway, because the overall experience is so much better than the standard one.
I managed to drive the XF as well as playing with all its toys. And, with just a sentence left to tell you about it, I'll just say that, in my opinion, it's better to drive quickly than anything else in this class.
JAGUAR XF 3.0 TDV6 S
Price £49,995 Price as tested £61,920 Economy 45.8mpg Faults None Expenses Four new tyres plus fitting £810, 10 litres of AdBlue £13.49 Mileage 18,357
PREVIOUS REPORTS:
Our XF is equipped with InControl Touch Pro (ICTP), the Big Mac of Jaguar Land Rover's infotainment systems. To upgrade to it from the XF's as-standard InControl Touch costs £1200. For that, you get a larger, 10.2in, letterbox-shaped touchscreen that acts as the hub for operating the sat-nav, uprated Meridian hi-fi and myriad connectivity options.
Even after 15,000 miles, I'm still discovering new things about ICTP. For example, if you're following the sat-nav and get caught in a snarl-up, the car will text a revised time of arrival to a person at your destination, so they know not to put the kettle on just yet.
Mind you, I still miss a rotary controller of the kind offered by most of Jag's rivals. You can 'prod, pinch and swipe' the XF's screen as you would a smartphone, but using a supplementary dial would feel less distracting and more intuitive. The XF's touchscreen sometimes needs a couple of pokes before it reacts.
ICTP offers live traffic updates, as opposed to conventional broadcast-based traffic information systems. For this, however, you need to equip the car with a micro SIM card and sign up for a data package.
SIM-only data packages are readily available from as little as £5 per month. But the price can vary wildly according to how much data you use – and that will depend on many factors, such as the type of sat-nav map view you prefer and whether you use the car as a wi-fi hotspot.
The live traffic function is generally useful, but our nation's wireless capability appears flaky. The 3G signal occasionally falters and the screen says 'live traffic not available'.
When it is working, the system remembers my regular routes and automatically suggests them if I start driving at a specific time of day. It will also add directions to a filling station if it works out I'm running low on diesel. It doesn't provide a 'low on Haribo' warning, but we can't have everything.
JAGUAR XF 3.0 TDV6 S
Price £49,995 Price as tested £61,920 Economy 45.8mpg Faults None Expenses Four new tyres plus fitting £810, 10 litres of AdBlue £13.49 Mileage 15,244
PREVIOUS REPORTS:
It has been a busy time for our Jag, which was purloined by the road test team to go up against the new BMW 5 Series in a comparison test.
The XF was returned to me with a new set of Pirelli P Zeros, which told me all I needed to know about how hard it had been pushed by the testers during the comparison.
I was surprised by the amount of additional grip provided by the fresh tyres. The original set had been aging well when I handed the XF over to the testers, so without their intervention, there wouldn't have been any need to consider replacements.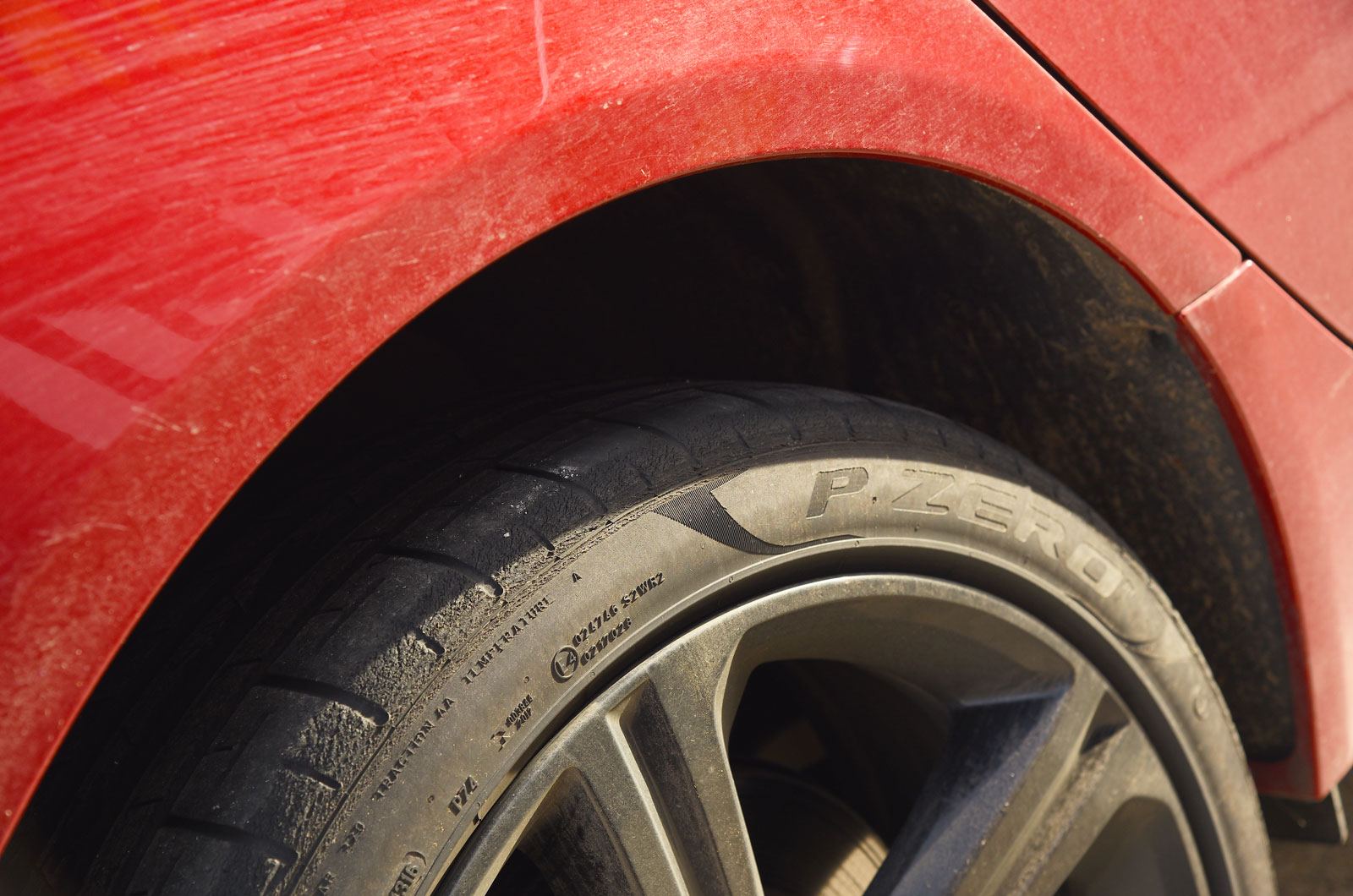 Now, though, there's a noticeable improvement in grip. The warmer weather and drier roads have helped the summer-biased rubber, too. In the winter, it was fairly easy to provoke a touch of wheelspin under acceleration from a standstill.
The Jag also came back to me with a message on the instrument panel warning of a depleted level of AdBlue, the nitrogen oxide-reducing additive that's becoming a common feature of large-capacity diesels.
If you take out an official manufacturer's service plan when you buy your Jaguar, you can choose to get a free refill of AdBlue from a main dealer. However, you have to book your visit in advance, so I decided to do it myself.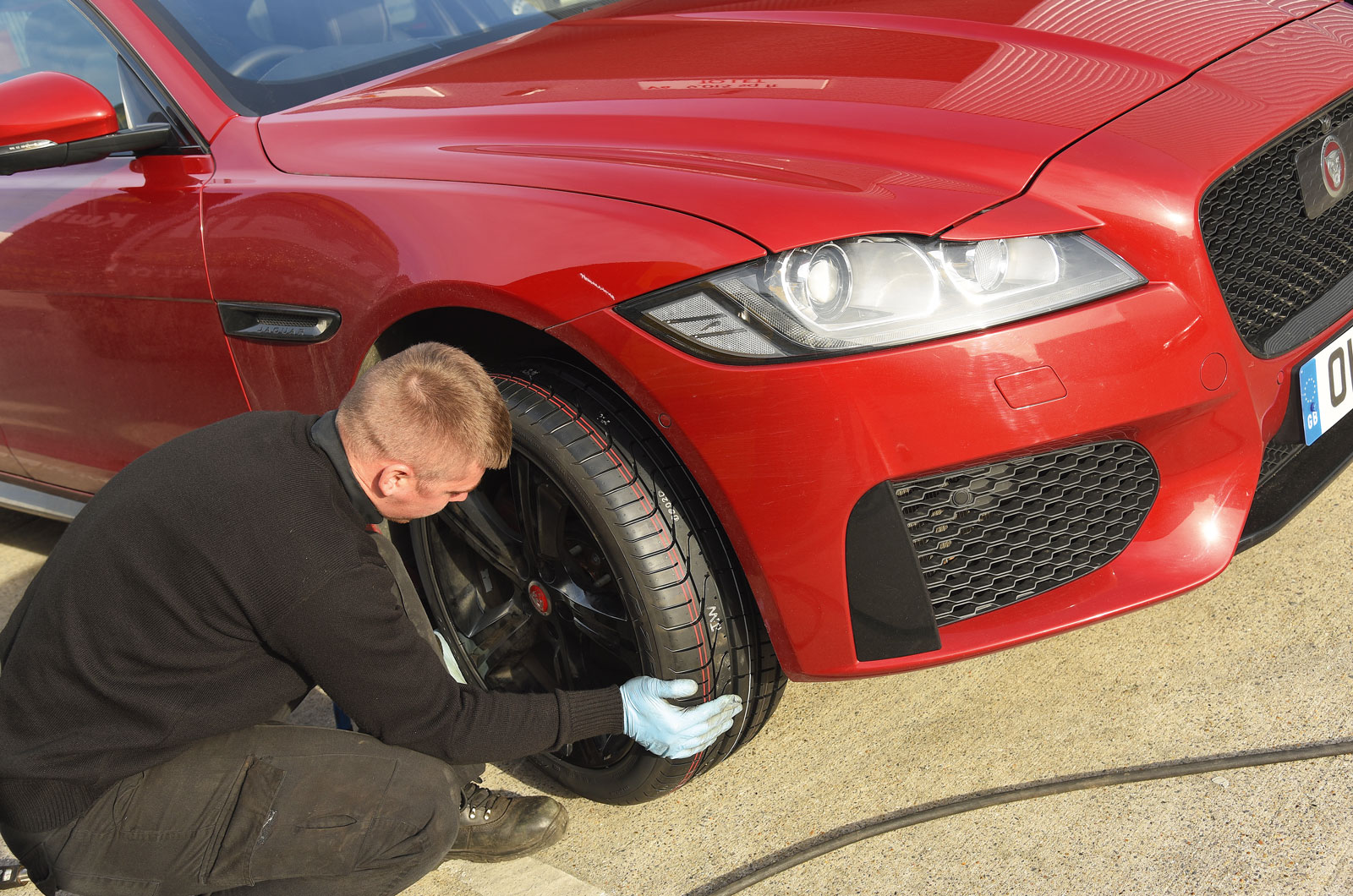 I doubt a dealer would have emulated me by sprinkling AdBlue over the XF's boot carpet like a woozy drunk taking aim at a urinal, so if you're similarly clumsy you might be better off letting the experts do it.
The AdBlue tank can be replenished via a filler neck located in the boot. The tank's capacity is 17 litres, which,Jaguar …read more
Source:: Autocar