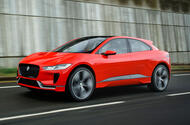 Just before Jaguar packed its stunning electric crossover SUV concept off to the Geneva motor show, Matt Saunders took it for a spin
On the ground floor of a dim multi-storey car park somewhere in East London sits what might be the most daring and important new Jaguar there has been in more than five decades.
Glowing in a coat of 'Photon Red' paint so vibrant you'd swear it was luminescent – and defying your every attempt at classification but for reasons that only invite your eyes to linger – the I-Pace looks bold and exciting even here amongst the striplight yellow and concrete grey. It's part-supercar, part utility car; somehow all-Jaguar and yet not really like any Jaguar there has ever been. By the standards of the most far-fetched show cars, it's stunning. Except here and now, away from the motor show stand where thousands have already admired it, the I-Pace is clearly not fantasy; it looks ready to be driven. And today, it will be.
Today will be one of only a handful of occasions that the I-Pace concept will ever be driven – and, sadly, it won't be driven widely or quickly, or in anything like the fashion that we'd like. But driven it will be. Because when Jaguar invites you to experience a car as potentially transformative as this first-hand and at such an early stage, you grab the opportunity with both hands and learn what you can.
– Jaguar I-Pace: first pic of production-spec electric SUV
There are only a handful of I-Pace prototypes in existence, and this very one will be whisked off towards the bright lights of the Geneva motor show when we're done. The car's insured for £2mil – and that's probably a conservative estimate of its true value to Jaguar. So you drive it respectfully, with a polystyrene pad under your backside so your jeans don't mark the leather and your shoes left on the pavement so you don't get the carpets muddy. But sure, they say – you can drive it. And so today, the story of what the I-Pace might mean for its maker – and what it might do – can hit another gear.
Before all that, though, comes a chance to catch up with some of the key men involved in the I-Pace project and find out what stage it has reached, behind the increasingly impenetrable wall of secrecy that encircles Jaguar Land Rover's Gaydon headquarters. They are Matt Beaven, Chief Exterior Designer, Advanced Design for Jaguar; Sandy Boyes, Beaven's opposite number on interior design; and Dave Shaw, Vehicle Engineering Manager. Under some duress, and with the understandable reticence of those working on a car that has yet to fully mature, they sketch in a few tantalising details about this mould-breaking all-electric crossover sports-car-cum-SUV.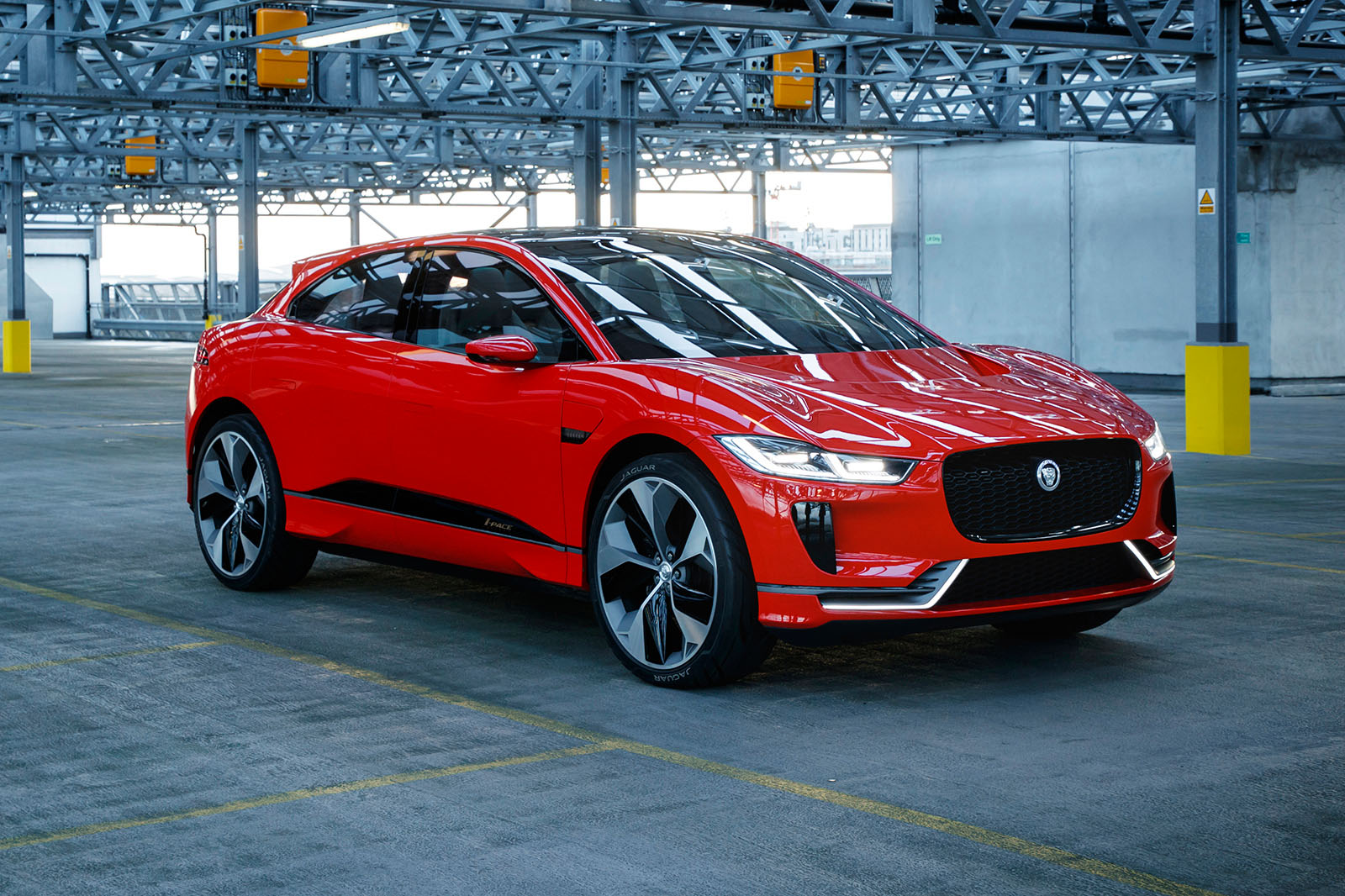 "We're about halfway through the development work of the production car," says Shaw, "and we're on time & on track to deliver against our original promises. That means we're about six weeks away from having the first 'VP' prototypes (the first mules in what's approaching a final specification) to work on."
Sounds like life's about to get quite exciting for Shaw and his team. The promises he refers to are the headline numbers that Jaguar committed to when the i-Pace concept was unveiled at the LA motor show last autumn. 395bhp and 516lb ft of electric power and torque from one electric motor per axle. 0-62mph in around four seconds. Just over 300 miles of usable cruising range. And a 90kWh lithium-ion drive battery than can be charged to 80 per cent full from a public DC fast-charger in 90 minutes. If those performance figures are delivered on, they'd make the i-Pace a faster-accelerating and longer-legged car than the Tesla Model X 90D we road tested last month. And that would be a pretty stellar showing for Jaguar's first road-going EV of any kind.
Shaw's evidently so confident of achieving those targets because his engineers were involved in the I-Pace's design from its embryonic stages. The I-Pace, as anyone inside of Jaguar will tell you, was that treasured rarity among so-called new cars: a genuine clean-sheet design unconstrained by segment norms or predecessors or the design compromises imposed by a normal combustion engine and driveline. It could have been the wildest designer's flight of fancy any motor show ever saw – but it isn't.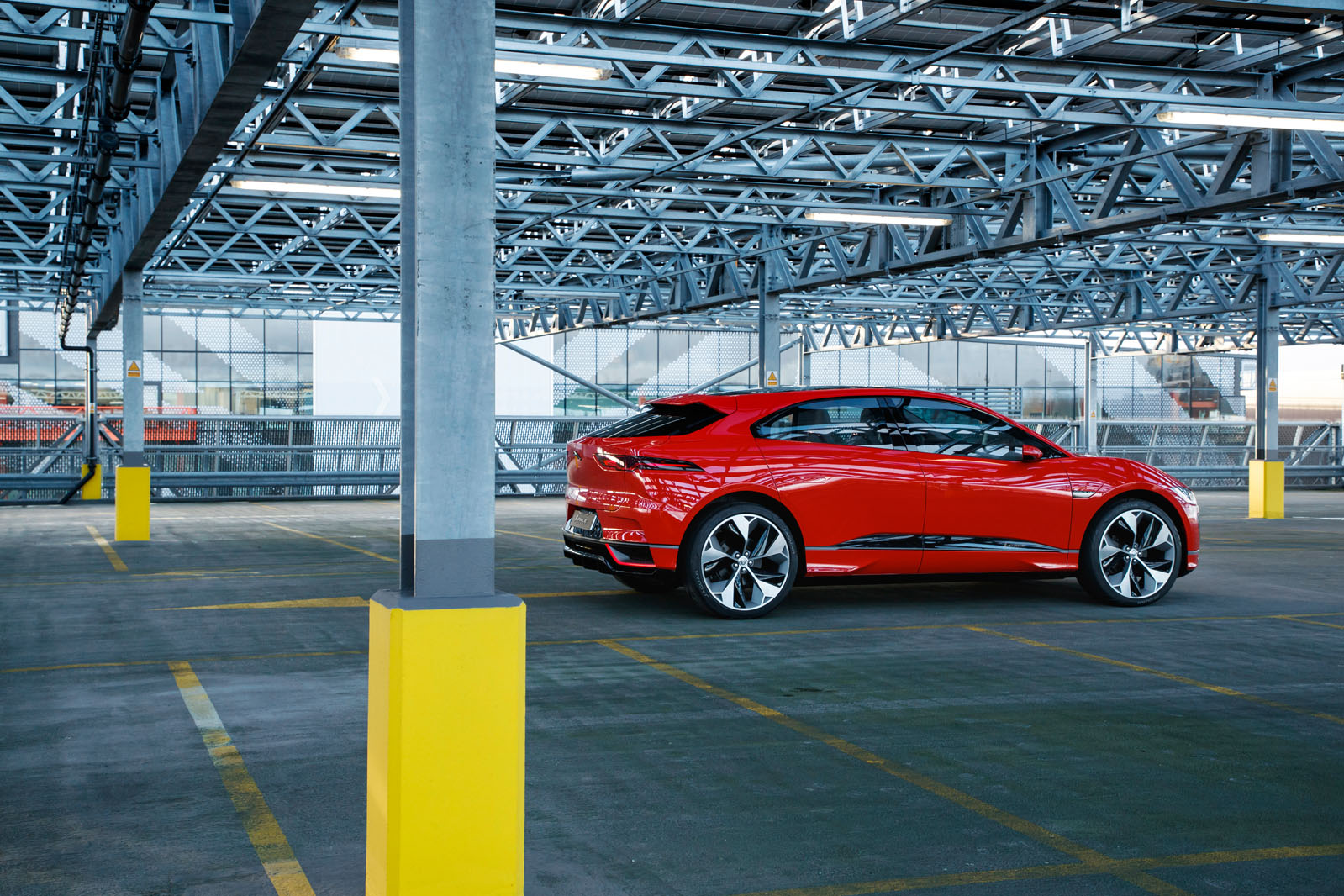 "As a company we realised about five years ago," says Shaw, "that it saves us all a lot of pain further down the line if we all sit around a table early on to decide what's the best we can do with what we 've got. Otherwise the designers come up with a car that aesthetically meets everything they want it to do, only to hand over to the engineers who have to say 'yeah… but actually, that bit can't, that bit can't and this bit won't.' This way we're all in it together and we all move faster that way."
So the I-Pace really isn't just another show car, as Matt Beaven explains. "Design-wise, we were working on the production version of the I-Pace at the same time as the concept," he says. "We were keen not to overpromise; that the production version shouldn't let you down. It will end up being very similar."
"This was a huge challenge for us," Beaven goes on. "The I-Pace had to be recognisably a Jaguar while starting in a totally blank space. We knew from the off that we weren't interested in the kind of electric car sub-brand that other car-makers have introduced. This had to be an authentic Jaguar, and communicate Jaguar's traditional values through entirely new proportions."
So where do you start designing a car like this – or even just when taking it in? It's hard to know what to make of the I-Pace away from the pedestal motor show glare and in such a singularly untheatrical setting. Those short overhangs, aerodynamic-looking silhouette and cabin-forwards profile owe more to supercar …read more
Source:: Autocar