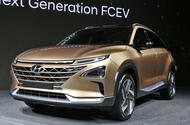 Pre-production model previews SUV due at CES next year with fourth-gen fuel cell tech; it's the first of 31 new eco cars
Hyundai will launch a fuel cell electric SUV next year that will be capable of 497 miles in one fill, as previewed by this near production ready prototype that was shown in Seoul last night.
The yet-to-be-named model uses fourth-generation fuel cell technology and produces 161bhp – 20% better than the ix35 Fuel Cell that the model will replace.
Hyundai claims that the new SUV's drivetrain has an efficiency level of 60% – a 9% increase on its predecessor.
The model, which is due to be officially revealed at the Consumer Electronics Show in Las Vegas in January next year, also showcases the brand's latest autonomous technology.
Its design language is based on that of the FE Concept from this year's Geneva motor show, with slim headlights and a cleanly designed dashboard.
The fuel cell car is the first of 31 new low emission models due from Hyundai and sister brand Kia between now and 2020. As reported by Autocar earlier this year, the next confirmed model will be an electric version of Hyundai's Kona in the first half of 2018.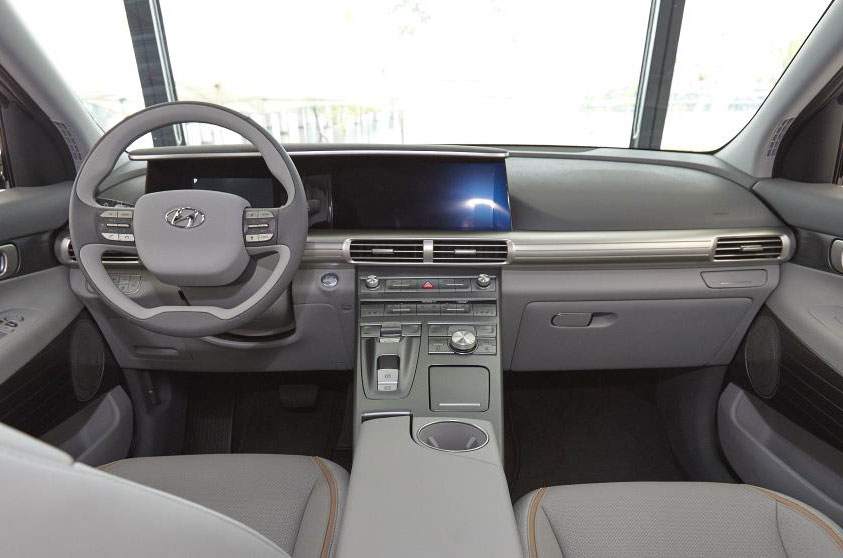 Luxury arm Genesis will then launch its own electric vehicle in 2021. Another EV with a range of more than 310 miles will arrive after that from one of the brands.
Hyundai was the first car maker in the world to launch a new model with three electrified powertrains when the Ioniq arrived this year. It comes in hybrid, electric and plug-in hybrid forms.
Source:: Autocar