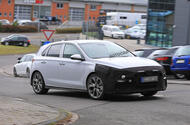 Hyundai will launch a new N-Line trim this summer
Hyundai's performance arm is introducing its design to the regular i30 in order to compete with the Ford Focus ST-Line
Hyundai will introduce a new N-Line trim via the i30 this summer as an answer to Ford's ST-Line and Vauxhall's recently relaunched GSi.
As the first model to get a proper N performance variant, the i30 will initially be the only Hyundai offered with this sporty N-Line trim.
As shown by a just-spotted test car, it will gain 18in wheels, more aggressive bumpers and red accents, all of which are clearly influenced by the 275bhp i30 N's design.
Some of the i30 N's interior features will also be carried over, although its figure-hugging sports seats don't appear to be fitted to the test car, suggesting N-Line seats will be more closely related to the regular ones.
Hyundai will also give the i30 N-Line a lukewarm chassis tune, fitting between the more forgiving set-up of the regular model and the focused running gear of the i30 N.
Expect very slightly lower suspension with tweaked damper rates to help improve handling, plus the fitting of Michelin Pilot Sport 4 tyres, which are less hardcore than the tailor-made Pirelli P Zeros offered with the i30 N.
Hyundai i30 N long-term review
Like the red-blooded N car, the N-Line's chassis and geometry set-ups will have been honed at the Nürburgring. Hyundai chassis boss Albert Biermann, a former BMW M division engineering boss, oversees this track testing and has pledged to produce engaging cars, suggesting the i30 N-Line be more playful than the class average.
To emphasise its driver-focus, the i30 N-Line is likely to be launched exclusively with regular powertrains. But, like Ford, Hyundai is expected to eventually offer its performance-inspired trim with a wide range of engines. Currently, the i30 comes with 1.0 and 1.4-litre petrol engines, as well as a 1.6-litre diesel.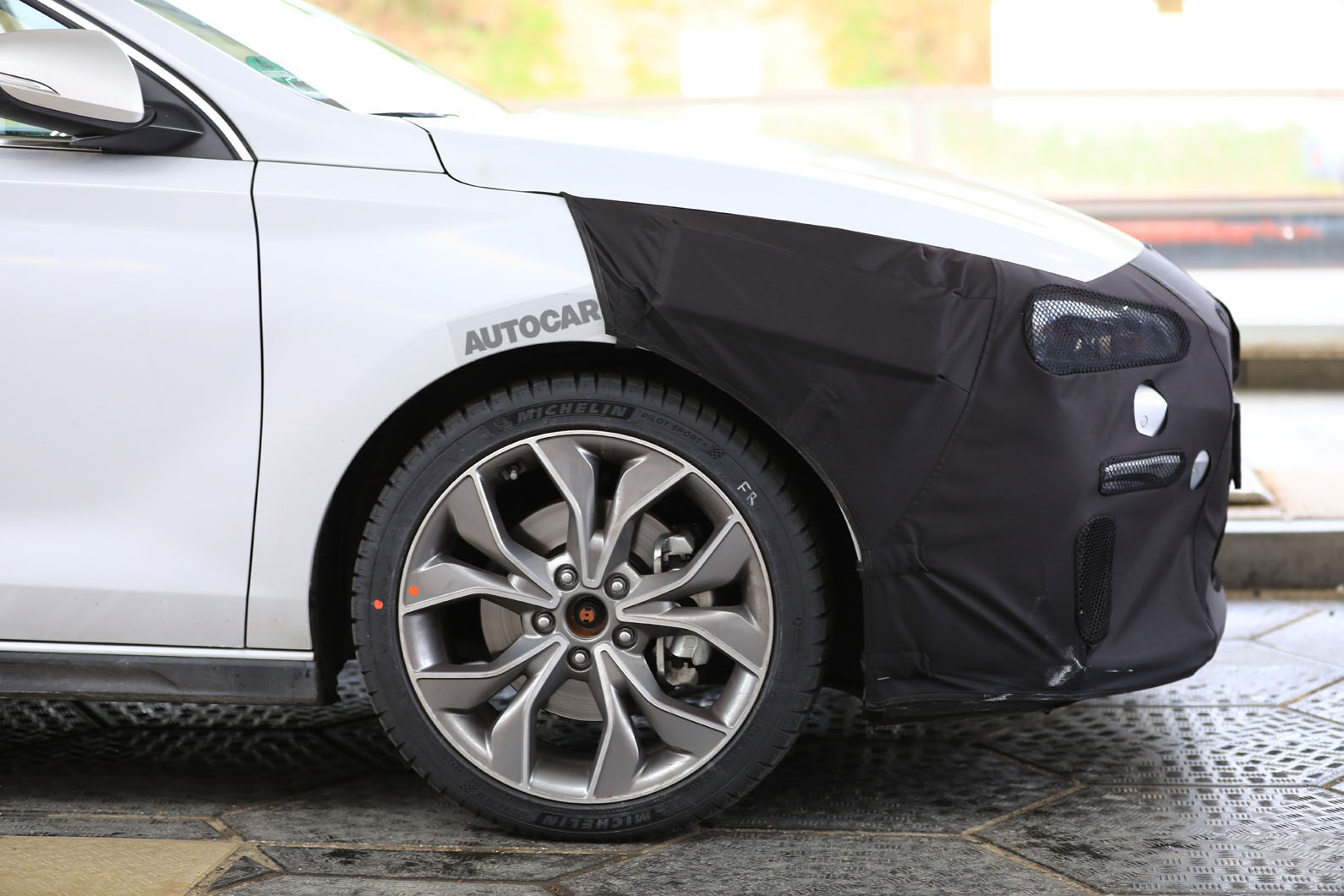 The i30 Tourer and Fastback bodystyles are also set to be offered with N-Line trim.
Hyundai is eager to tap into the lukewarm segment harboured by ST-Line and GSi cars because of rapid growth in demand for such models. The i30's main rival, the Ford Focus, sells in ST-Line form more than any other; the bestselling Focus in Britain is the 123bhp 1.0-litre Ecoboost ST-Line with a manual gearbox.
Ford's top-selling Focus costs from £21,285, so expect the i30 N-Line to be priced to compete with that.
The first examples are due in Hyundai showrooms later this year, following an expected introduction in the summer months.
More content:
Vauxhall Corsa GSi returns as driver-focused VXR replacement
Kia Ceed GT hot hatch due next year with i30 N 'agility and playfulness'
Source:: Autocar