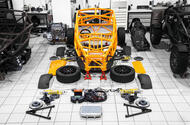 A Nomad costs around £36,500 before extras. That figure can rise to £65,000 if all the toys are added.
Creating a thriving start-up car company is fraught with difficulty. Most firms fail but Ariel has gone from success to success. How? We've dropped in to find out
The Ariel Motor Company is one of the rarest of rare beasts in the automotive industry: a start-up car company that survived.
Boasting only a name from an obscure, defunct motorcycle company, Ariel has, over the past 17 years with Simon Saunders and his team, built some of the most exciting sports cars in the history of the automobile.
But that's far from the only reason Ariel has not only survived, but also thrived. For the truth is that designing a fast and fun car is as easy as slipping on black ice compared with getting it to market at a price that the customer will pay and that will also return you a profit; and that, in turn, is as easy as falling off a dental floss tightrope compared with providing top-quality and massmanufacture levels of reliability. Ariel's strength in this more mundane yet no less crucial discipline (in addition to limiting production so demand always outstrips supply) is the key to the company's success.
"Buy one of our cars, look after it, let us service it and there's no reason why, when you come to sell, you won't get your money back." That's the proud claim of Simon's son, Henry Siebert-Saunders, and the man responsible for the ground-breaking Nomad currently accounting for 60% of the Ariel order book. You need only to look at the prices asked for used stock to know that this is no idle boast.
So what's the secret? How has Ariel succeeded where so many others have failed? "No secret," says Siebert-Saunders, "just clear thinking, attention to detail and zero tolerance of corner cutting." You'd hardly call Ariel's base, outside Crewkerne in Somerset, a factory. There are no machines or production line. There's just a small room in which the Nomad, Atom cars and Ace motorcycles are assembled. And while AMG is proud to boast a 'one man, one engine' policy, here that's taken one stage further: buy a new Ariel and apart from when the engine goes in, which might require a few minutes' help from a colleague, every part of your car or bike will have been assembled from start to finish by just one person. In the case of the Nomad I'm coming to see, that person is James Cousins.
"There's not enough space to have several people working on one car at once," he says. "And if you were just putting together suspension assemblies all day every day, you'd get bored very quickly and the quality of your work would suffer."
Instead, each individual takes pride and care in overseeing an entire car from start to finish. Currently, there are six people building Atoms and Nomads and two building Aces. It's not uncommon for customers to ask for a particular person to build their car.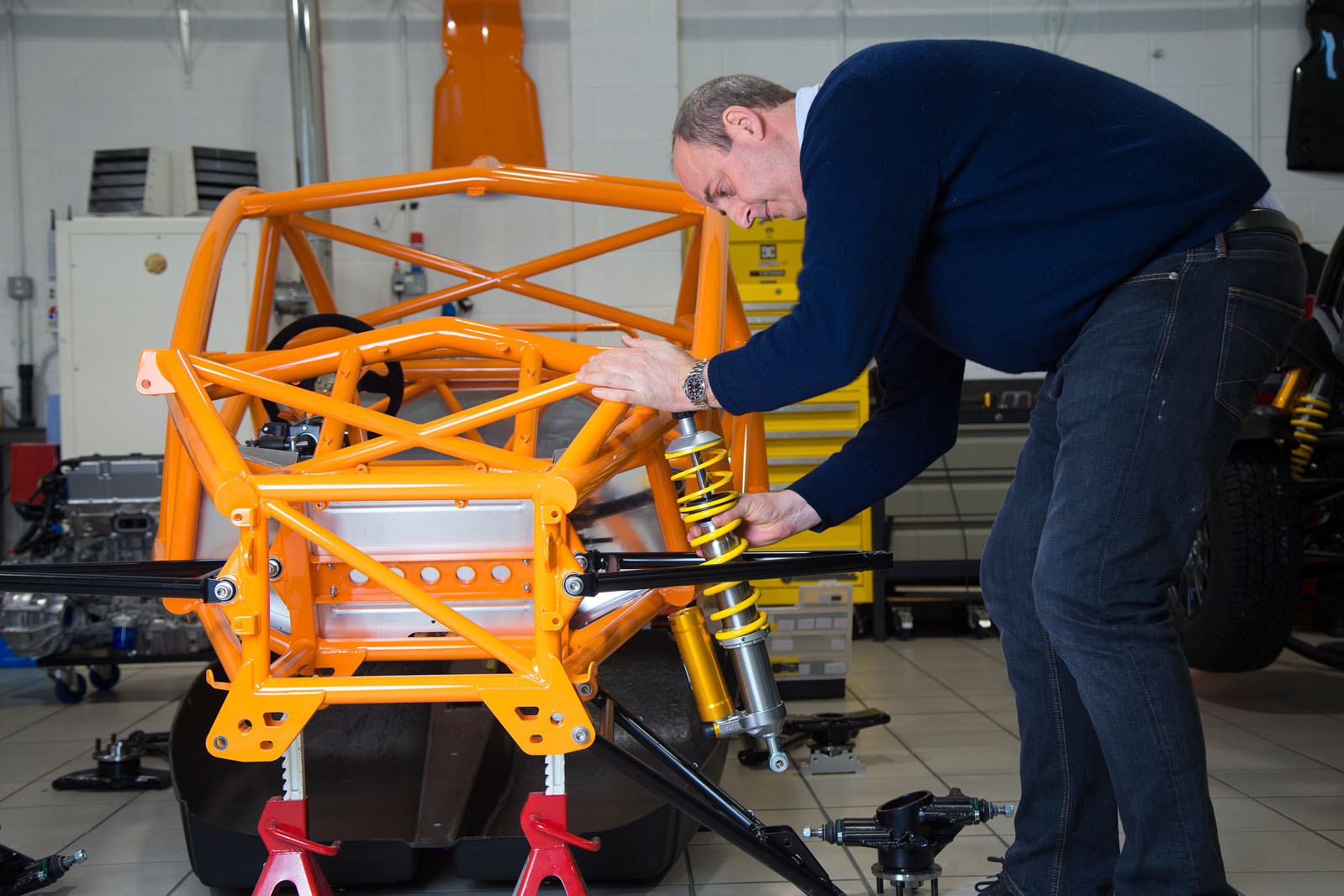 But the process of ensuring quality and reliability starts long before then. "Each new product takes two years to design and two years to develop," says Siebert-Saunders, "and the choice of suppliers is key." Not a single component on any Ariel product is made by Ariel. Instead, the company is supplied by a core of between 80 and 100 outside companies. And there are big names in here: Honda provides the 2.4-litre engines, Arch Motors the tubular steel chassis. There are Alcon brake calipers, Tilton pedals, Race Technologies instruments, Pilkington glass and so on. "We like to go to UK suppliers where possible [all the bodywork comes from the UK, as do many other parts] because the quality is usually among the best, and if replacements are needed, they tend to turn up quickly."
And then Ariel tests cars literally to destruction, strengthening parts as they break until the car will survive more than any owner is likely ever to throw at it. Having been with Ariel to a gravel rally stage around which a development Nomad seemed to spend most of its day in the air, I can vouch for this first hand. The mantra is: 'Test until it is perfect, and if it's not perfect, it doesn't go on the car.'
Nor can you just apply for a job at Ariel and expect to start building cars straight away. "There's a definite process," says Siebert-Saunders. "You'll probably start just servicing cars. Then you might be given a car that's had an accident to strip down and repair. Everything is supervised, and if you break or bend something, that's fine. It's only not fine if it still finds its way on to the car. Then there will be trouble…'
Another reason Ariels tend not to fall apart is that they're fairly straightforward to put together. I was invited to build a corner of Cousins' latest Nomad (which, for the reassurance of its new owner, I have no doubt he disassembled and rebuilt the moment my back was turned) and was surprised by how easily a mechanical moron like me could slot together the suspension units, uprights and hubs and how beautifully everything fitted together.
Once constructed, the car is driven to the local IVA (individual vehicle approval) office to be inspected, a process that exempts Ariel and other small car companies from the prohibitive costs of full type approval that vehicles from more major manufacturers must undergo. If the car does not pass, it's rebuilt and then goes to the service area, where every nut and bolt is checked. Then comes a 45-mile road test on a route preset by Ariel before the car is deemed fit to be released to the customer.
The final factor that results in all the ingredients of an Ariel first coming together and then staying together is simply time. At the factory, you'll never see anyone hurrying to complete a job and there are no prizes for building …read more
Source:: Autocar