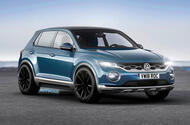 The hot T-Roc could share its powertrain with Golf R hatchback
New comments from VW chairman Herbert Diess suggests Golf-based SUV will bypass GTI and go straight for an R-badged version
Volkswagen looks on course to launch an ultra-hot T-Roc R model to rival the 300bhp Seat Ateca Cupra, marking the firm's first high-performance SUV.
The T-Roc is a Golf-based SUV aimed at the booming, Qashqai-dominated SUV market and is set to be revealed this summer, ahead of going on sale in the autumn. It sits on the same underpinnings as the Audi Q2 and Seat Ateca, making the installation of the same powertrain family a relatively simple engineering exercise.
New comments from VW Herbert Diess at the firm's Worthersee event in Germany suggest plans for a hot T-Roc variant have moved onto the drawing board, and that it would bypass the GTI name and go straight for VW's hottest badge.
«I think with the three we have now, we are set [with GTI],» he told Autocar. «GTI for us is the hot hatch; a sporty car, classless and accessible for many. It should be this car – a hot hatch. [For an SUV], we have another sub-brand R, which we are considering».
This backs comments made earlier this year by the firm's head of development, Frank Welsch, who said that a hot model had been talked about from the beggining of the T-Roc's development.
«I could imagine more powerful engines and it has been prepared for the eventuality,» he said. «I wouldn't call it a GTI — an SUV isn't a fitting car for that badge, perhaps — but I could imagine it as an R.
We've driven the Volkswagen T-Roc prototype – read about it here
"Our first job is to launch the standard car and see the reaction to it. If demand is there for a more powerful car, we can likely satisfy it. There is a great deal of potential in the car that we can unlock if customers want it."
The latest Golf R is powered by a 2.0-litre, four-cylinder engine making 310bhp and 295lb ft. It has a 0-62mph time of 4.6sec when equipped with a seven-speed DSG dualclutch automatic gearbox, although the T-Roc's greater weight and less aerodynamic shape, as well as the likely retuning of its engine to suit its high-riding characteristics, will likely blunt those figures.
Comment: will a hot Volkswagen T-Roc be a sales success?
The commonality of parts for cars using the MQB A platform on which the T-Roc sits also raises the prospect of the new SUV being sold in plug-in hybrid GTE form along with, potentially, a warm GTD set-up. However, the future of diesel engines in smaller cars remains up for debate as manufacturers weigh up the cost of meeting new emissions regulations for diesels against how much of a premium car buyers will be willing to pay. A pure-electric version of the T-Roc is unlikely, however, as VW is set to launch a bespoke family of electric models on its MEB platform from 2020.
Welsch's openness to branding a fast T-Roc as an R model rather than a GTI also signals a clear policy to reserve the latter badge for its famous hot hatches. Even so, the firm is looking to broaden the appeal of its GTI range, with the entry-level Up GTI set to launch early next year.
As the SUV sector booms, car makers are looking to exploit sales niches while creating halo models that attract attention to a line-up as a whole while allowing them to exploit historically authentic performance brand names that set them apart from rivals. Nissan has toyed with limited-run GT-R-engined versions of its Juke SUV, and launched Nismo models, but VW's decision to launch an R version of the T-Roc would signify a stepping up in the mainstream performance SUV stakes and be in line with the policy already signalled by stablemate Seat's indications that it will launch Cupra versions of its SUVs.
Additional reporting by Jimi Beckwith
Volkswagen's SUV assault
Now
Seven-seat Atlas is out for sale in the US and China now. European sales remain under consideration, although VW insiders are worried it will cannibalise Tiguan sales.
Mid-2017
New T-Roc set to be revealed ahead of autumn on-sale date. Will showcase a more emotional design language inside and out and face the Qashqai head on.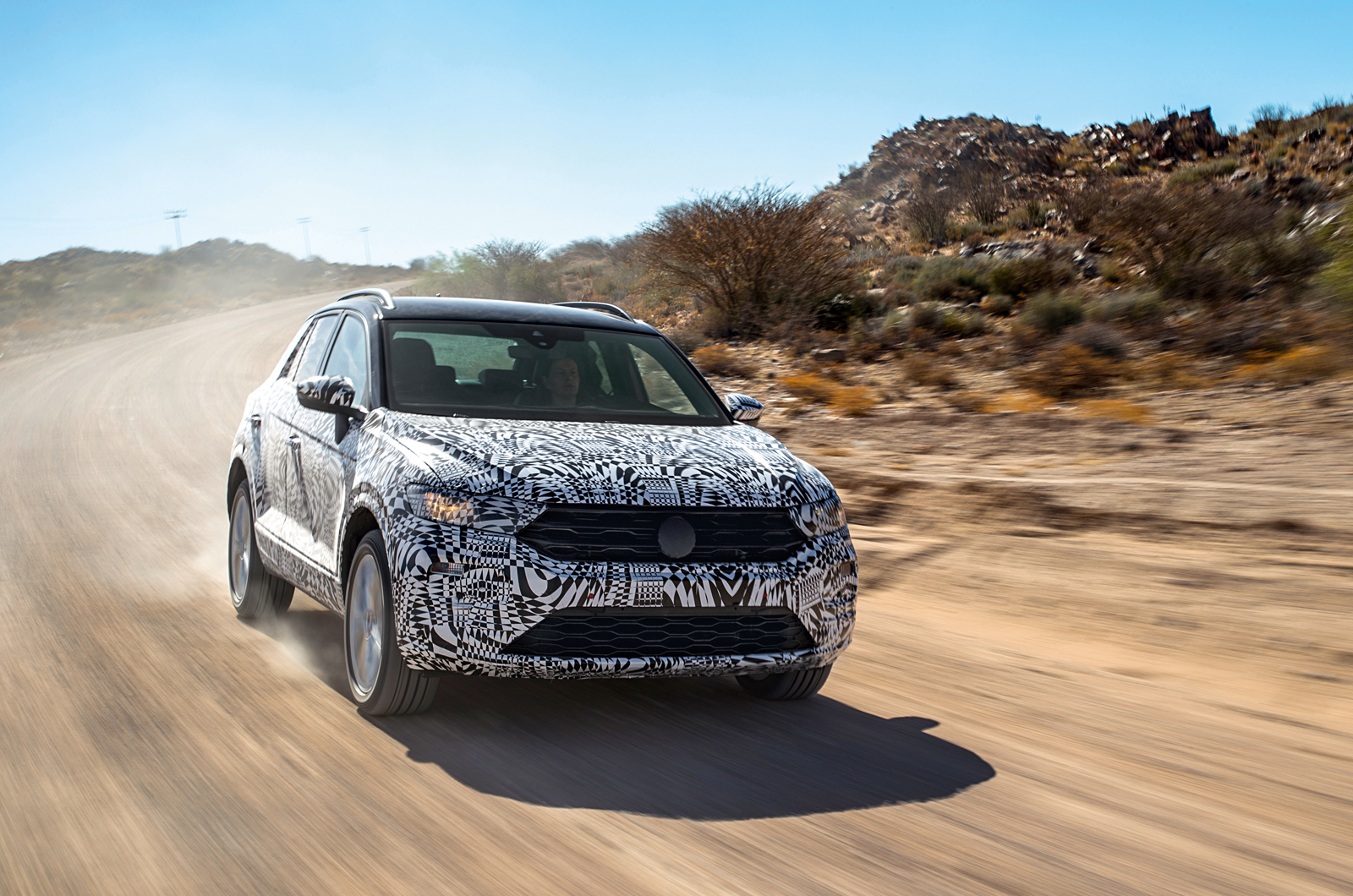 Late-2017
New Touareg spy pictures reveal that the firm's range-topping SUV will develop the firm's styling language and interior look in line with that of the now year-old Tiguan.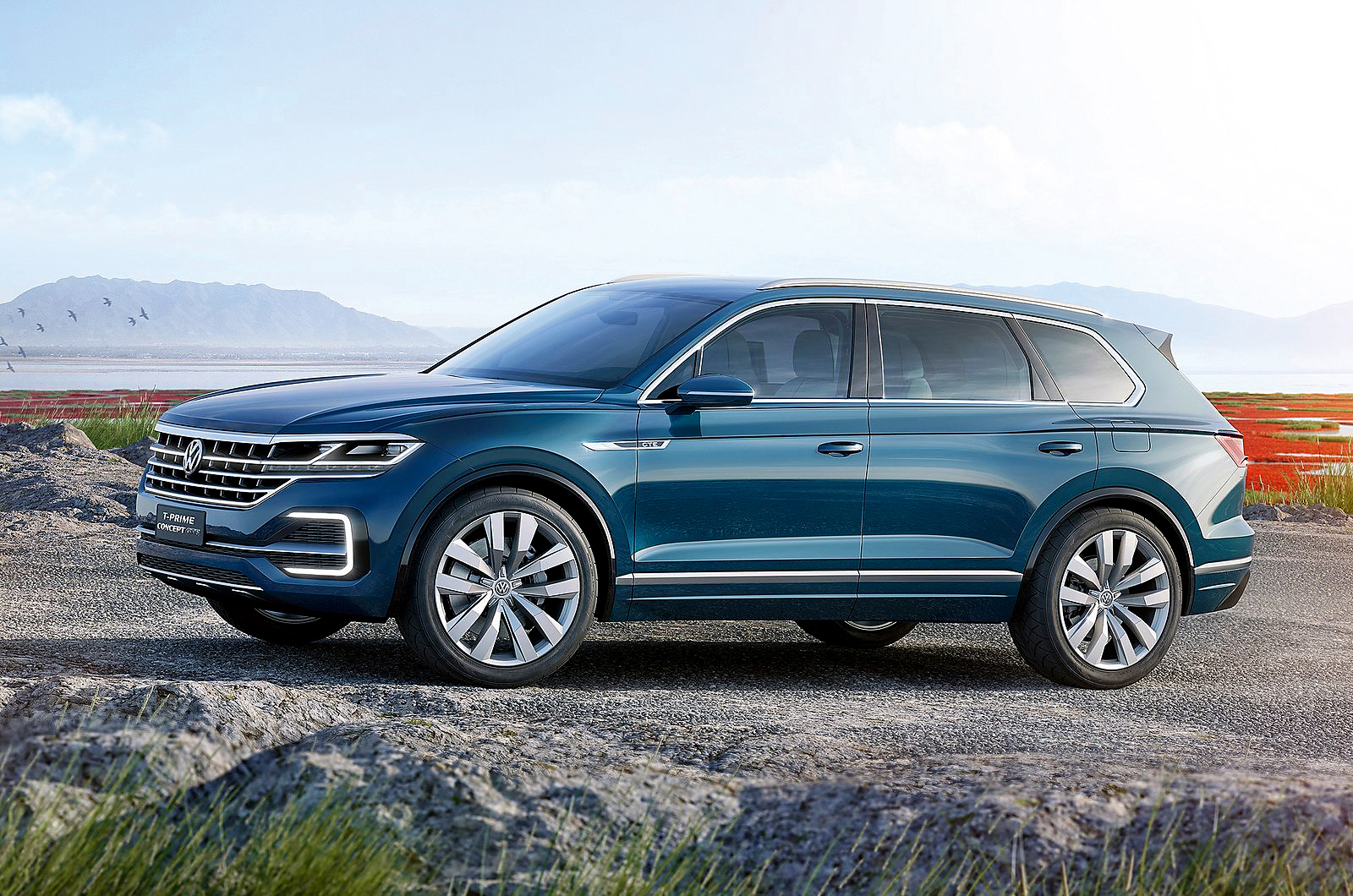 2018
New Polo-based SUV will be launched as a rival to the Nissan Juke. It will use the same underpinnings as the Seat Arona, which launches later this year.
Source:: Autocar