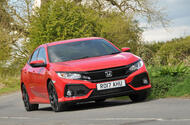 The tenth generation Honda Civic ditches its space race styling but is that enough to help it make a contender in a congested segment?
Why we're running it: Competition among family hatches is fierce. So we have six months to find out if the new Honda Civic is up to the task?
Life with a Honda Civic: Month 4
Tyre pressure japes with the Civic – 18 October 2017
The Civic's let me down. Well, sort of, and not, I should add, in any major way.
Rather, the tyre pressure warning light pinged on just as I joined the M25. It prompted a slow 40-mile trudge to the next service station, where the tyre gauge then showed nothing to be wrong.
The light has subsequently gone out of its own (pardon the pun) accord.
Mileage: 3185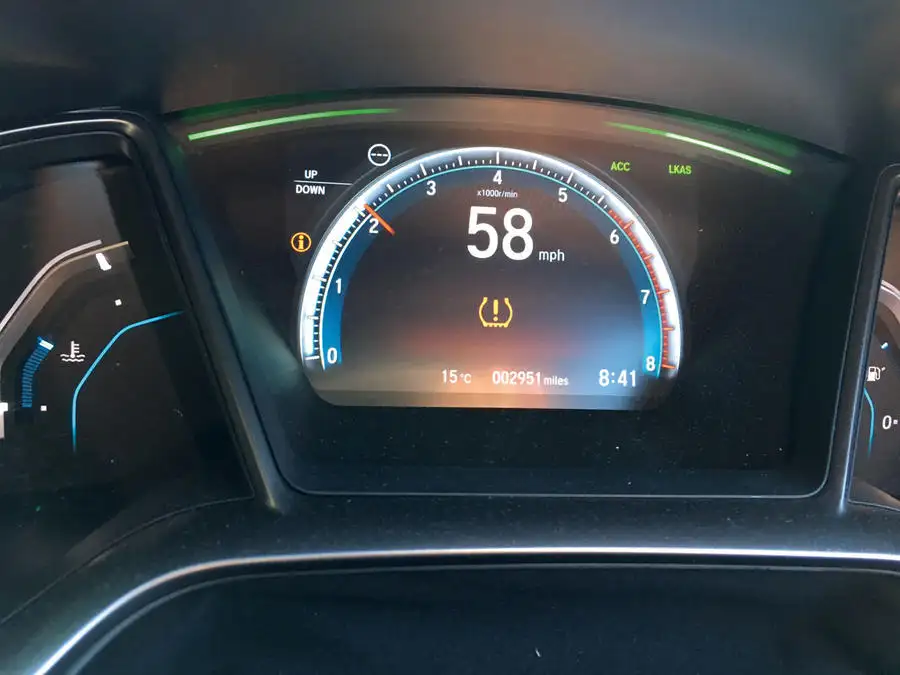 Getting to grips with the Civic's design – 20 September 2017
Like or loathe the look of our Civic's edgy styling, the car certainly has its benefits in other areas.
I've mentioned before how the lower stance has improved its dynamics and how the sporty driving position ups the feel-good factor inside.
So does the steering: it's well weighted and geared (with a variable ratio, in fact, but not done so sharply that you'd notice) at a quick 2.14 turns from lock to lock, despite which its turning circle is a respectable 11m.
I approve of that and also of its handling, which borders on fun – and if its road-holding is no better than you might expect of a car wearing Michelin Primacy 3 tyres (even in such a generous size as our 235/45 R17s), at least the whole driving experience feels like it's been engineered by someone who gives a damn.
First go in the new @HondaUKPR Civic last night – easy to see why it got 4 stars from @whatcar. Good to drive and huge boot space! pic.twitter.com/yXD8tvcJda

— Darren Moss (@darren_moss) June 23, 2017
However, some aspects of the new Civic's design are a little overdone.
For example, it has a novel rear parcel shelf. It's basically a thin sheet of fabric that can, like a roller blind, be pulled out from one end and then hooked into place at the other, or tucked away completely to provide unhindered access to the boot.
You can even remove the cartridge that holds the rolled-up shelf. This is good, as it looks flash in the showroom and is a dazzlingly simple idea. Only thing is, it's not strong enough to hold anything. It presumably is not very effective at stopping any noise penetrating into the interior either, although it will at least hide some of your valuables out of sight in the boot.
Don't worry, though – overall, our Civic is standing up well to its short-distance commutes and high-speed thrashings, as well as large and indivisible loads in the boot and heavy-handed teenagers in the interior.
There are one or two scuffs on the cheaper-looking fabrics that don't seem to have brushed out quite as easily as we'd have liked but, overall, the quality of the interior plastics, many and varied as they are, is impresses.
Added to that, all the switches feel plush and work well, the ergonomics are first rate and the steering wheel feels good.
The panel gaps, large and, occasionally uneven, I'm not so sure about. But I'm not unduly fussed – the Civic is one of the most reliable cars in its class, and that in itself is probably a better sign of quality.
Mileage: 2995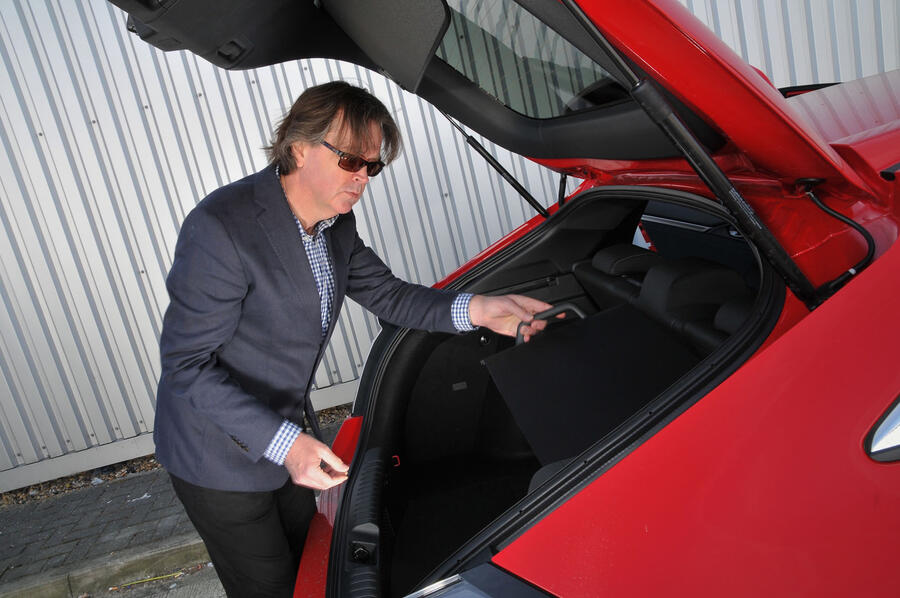 Life with a Honda Civic: Month 3
First world problems with the Civic – 23 August 2017
It's a pleasure to drive, this Civic. The driving position is spot on and there's lots of room for tall drivers.
Rear passengers get plenty of leg room, too, but the swoopy profile restricts head room for anyone over six-foot.
That's not a problem for my daughters, for whom, after several months in a Vauxhall Astra equipped with OnStar, the only thing lacking is an in-car Wi-Fi hotspot.
Mileage: 2895
A few telling creaks in the Civic's armour – 16 August 2017
It's good, this Civic – very good. I like it at least as much as I do the equivalent VW Golf or Audi A3.
Now, I would be tempted to end this report there were I not professionally obliged to report on all the things, good or bad, that I might dig up during my tenure of this car.
So I'm afraid I'll have to list some faults that I don't think will contradict my opening statement.
If I wholeheartedly recommend this Civic as a car to drive and to own – it has been trouble-free so far, unsurprisingly – I have to point out an area in which it disappoints considerably: the infotainment system is terrible.
It's not just the 7.0in screen, prone to picking up glare. It's not just the inadequacies of the touchscreen, which often needs a second prod before stirring itself into dreadfully slow action, or the shortcut icons down one side of it, hard to locate and hit, or the awful Fisher-Price graphics.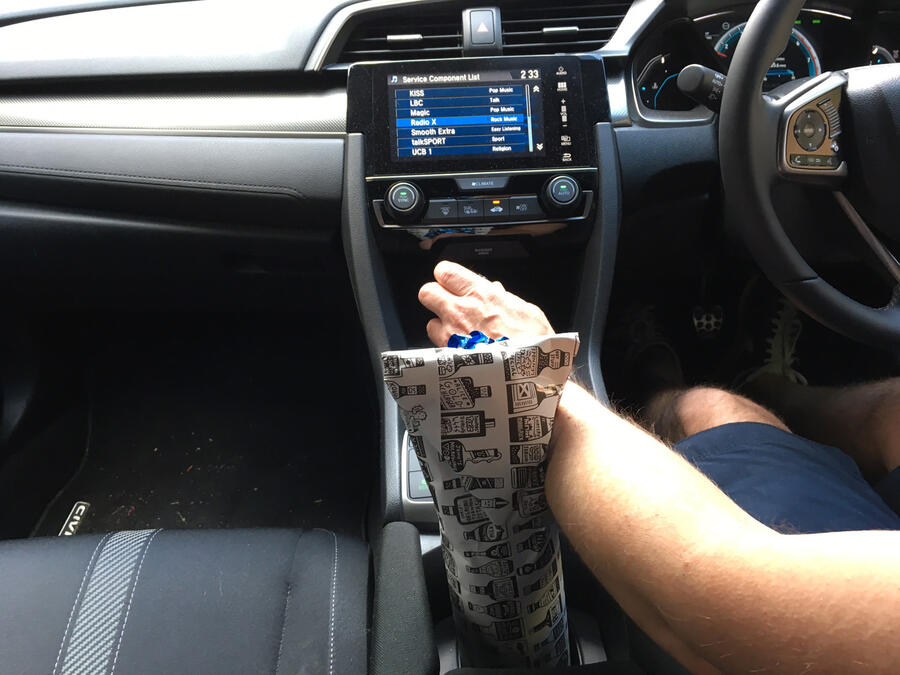 No, the single worst thing is the utterly unintuitive nature of its operation. More than once, I've lost the screen that lists your radio station options, and it has taken me days to find it again.
I'm still not sure how I did it. All I know is the misery of being subjected to someone else's choice of station for days.
To be honest, finding things within the sub-menus is such a faff that I no longer bother. I can find the 'Info' screen that tells me how many miles per gallon I'm doing over the course of a journey, and I have learnt how to programme the sat-nav; that's relatively easy.
The only good thing I can say about …read more
Source:: Autocar