ALPINE A110 – Matt Prior: «There is no sports car I'm more excited about this year than the Alpine A110…»
Our team pick our their favourite moments and machines from the event
The Goodwood Festival of Speed is huge, with all manner of incredible machinery on display – both on the manufacturer stands and going up the hill.
Our team of writers and photographers are scouring every corner of Lord March's estate to bring you all the action from the Festival. We also asked them to pick out their own personal highlights.
You can read them here, and keep checking back – we'll be adding more as the event progresses.
Goodwood Festival of Speed 2017 – updates, photos and live video
Steve Cropley – Bernie Ecclestone sculpture
My big show moment happened straight away: clapping eyes on Gerry Judah's huge installation outside Goodwood House, celebrating the life of Bernie Ecclestone. Had expected a monument showing a silver-haired bloke with glasses, perhaps not as tall as in other years. Cars are from Bernie's own collection, and hardly ever see the light of day.
about the five cars on the Ecclestone sculpture
Jim Holder – Tom Kristensen's 24 Hours of Le Mans winners
Audi may be gone from today's Le Mans roster, but it's passion for the sport remains undimmed if it's commitment at Goodwood to honouring Danish driver Tom Kristensen's career is anything to go by.
The nine-time Le Mans winner (seven of which were at the wheel of Audis) is being reunited with several of his race-winning cars, all still resplendent with the detritus picked up during their runs to glory. You can only wonder at the mechanics' fears lest an on overzealous polisher try to return any of them to concourse condition…
Interview: Tom Kristensen on Le Mans and his Goodwood Festival of Speed celebration
Matt Prior – Alpine A110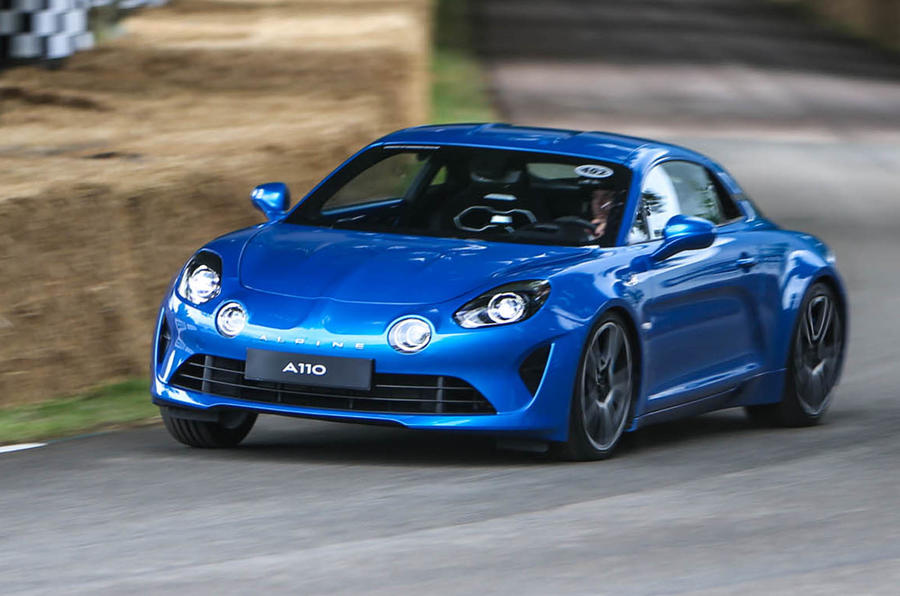 There is no sports car I'm more excited about this year than the Alpine A110. Sure, you might have to suspend normal expectations – it'll ask big money for its small power output. But finally, today, I saw it alongside other sports cars rather than under motor show lights – and it is brilliantly, wonderfully teeny. What a potential gem.
Jimi Beckwith – London Taxi Company electric cab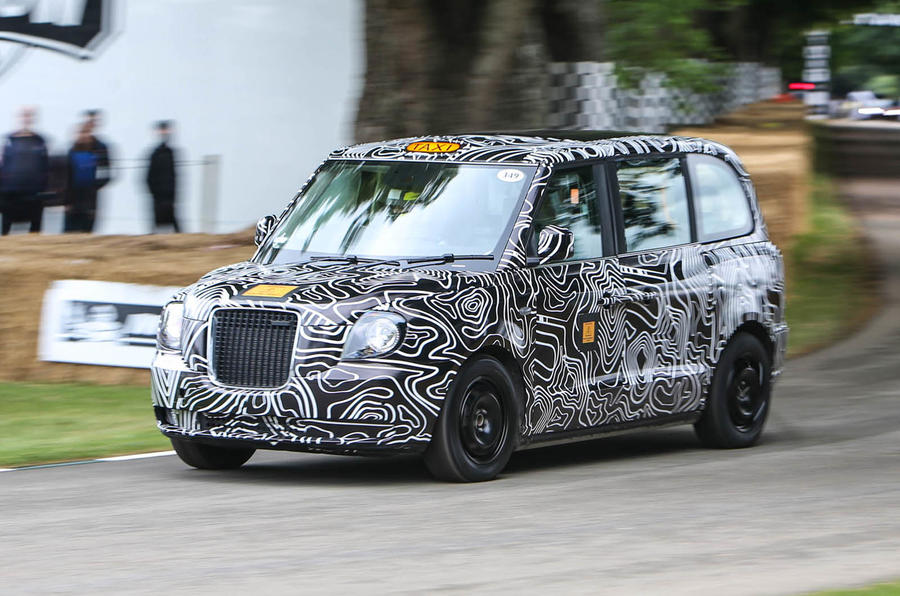 My star car isn't hugely spectacular, expensive or even quick. It's not a supercar and will be anything but exclusive when it goes on sale. But the way the new LTC electric London cab wafted off the line when embarking on the hillclimb was deafening in its silence, where its forebears would have chugged away, leaving fumes in their wake.
Spectacularly unspectacular, the cab's not the usual Goodwood fodder – but it is an intriguing insight into the black cab's future, and another reason why Goodwood is the UK's motor show.
Check here regularly for more Goodwood Festival of Speed highlights from our staff
Source:: Autocar