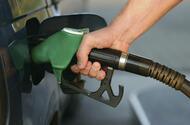 Amid rising fuel prices at the pumps, the RAC point out wholesale prices have dropped and that the savings aren't being passed on to the customer; prices are now starting to relax
Fuel prices are beginning to relax, as supermarket Asda announced a price cap of £1.25 for petrol and £1.28 for diesel across its UK filling stations – a drop of up to 3p and 2p respectively, reports the Guardian.
The move will likely lead other retailers to drop their prices to compete, following an explosion in petrol pricing, despite wholesale costs falling.
On the same day that Asda announced its price drop, the RAC called on fuel retailers to lower petrol and diesel prices for consumers to match a recent fall in wholesale prices.
RAC fuel spokesman Rod Dennis said: "At last, retailers have done the right thing and started to cut prices at the pumps. From our data, we could see no justification for them holding on to savings that they have been benefiting from for three weeks. It is absolutely right that at times when wholesale prices are falling, forecourt prices follow suit."
The average price of a litre of petrol increased by 6p to 129.41p in May — the steepest monthly rise in 18 years, according to RAC figures.
High oil prices are blamed for the high pump price, in addition to the weak pound against the US dollar (oil is traded in dollars). But speculation around Organization of the Petroleum Exporting Countries (OPEC) states agreeing to halt their squeeze on oil supply, which is currently inflating prices, has made prices fall at wholesalers in preparation for a larger dip.
OPEC meets on 22 June, and prices have fallen in the weeks leading up to the meeting. However, retailers have not lowered their prices accordingly, sparking concerns that retailers are stockpiling profits ahead of a possible price war if a price dip happens, rather than matching their prices to the wholesale cost.
Dennis said: "Our data shows that it's high time retailers cut the price of petrol and diesel at the pumps; we see no good reason for them to wait before passing on savings they are benefiting from, which have been brought about by falling wholesale prices.
"The oil price, together with the sterling/dollar exchange rate, are notoriously volatile, which means the price retailers pay when they buy fuel fluctuates regularly. But given how rapidly prices can go up when the wholesale price rises, it is not right that when wholesale prices fall, many retailers seem to wait before making a headline-grabbing cut.»
There have been suggestions that, rather than increasing supply, OPEC could continue its limit or cut it further to push up prices. The current price for a barrel of oil is around $80, but an OPEC squeeze could send this up to $100. Should oil prices reach three figures for a barrel, this could lead to record pump prices. In April 2012, the average price for a litre of petrol was around £1.43 but, due to the weaker pound, if oil now exceeds $100/barrel UK retail fuel prices would almost certainly surpass this.
Read more:
Steady rise in supermarket fuel prices
Fuel prices set to rise as Opec reaches production-slowing deal
Autumn Budget 2017: diesel tax hike confirmed
Buying fuel in litres but measuring efficiency in gallons makes no sense
Source:: Autocar