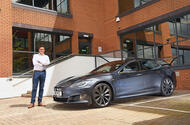 Tesla is committed to its 'no haggle' strategy
Tesla is flouting industry wisdom by not offering discounts on its cars – but buyers aren't deterred, as we discover
Peter Thompson always haggles a discount on his new cars but when it came to his latest model, a Tesla Model S 90D, the businessman was forced to admit defeat.
"I pride myself on the discounts I negotiate but this is the first time I've paid list price for a vehicle," he says.
But if he thought that, as compensation, he might be offered a discount by the 'back door' in the form of a little extra for his trade-in, an Aston Martin V8 Vantage S Sportshift II, he was to be disappointed again.
Thompson says: "The Aston was a beautiful car which, new, cost me £112,000. It had loads of extras including interior upgrades and a black, aluminium grille. I chose Volcano Red with a black leather interior, and the 'waterfall fascia' from the Vanquish.
"I part-exchanged it when it was 18 months old. According to my research, it could command a dealer forecourt price of around £81,000. In my experience, high-end dealers will look to have around £4500 in a car when they buy it, so I guessed an Aston dealer would have offered me around £76,500 for it. Tesla offered me £76,000 which, by my reckoning, meant they weren't giving me any additional allowance.
"The thing is, I can live with not getting a discount or a trade-in allowance as long as I don't find out later that other customers have. I'm a member of the Tesla UK online forum, and I've certainly not heard even a whisper that anyone has."
Tesla's sales are bundled together with 'Other Imports' in the monthly new car registration figures issued by the Society of Motor Manufacturers and Traders but account for most of them. On this basis, Tesla had sold about 1800 cars by the end of May, down 19% on the same period in 2017 – a trend echoed by a 4.9% fall in the sales of electric cars overall.
Why doesn't Tesla do what just about every other car maker does and force sales by inflating discounts and trade-in allowances, and hang the consequences? It's not as if it doesn't need the income. At the end of the first quarter of 2018, the company's debt stood at £1.5 billion.
"We don't discount because Tesla is a mission-driven company," explains a spokesperson.
"We want to accelerate the transition to sustainable transport and energy, but not by profiting on things like vehicle trade-ins and discounting. The aim of our trade-in programme is to get the best price for the customer, not for Tesla. There is no profit angle. The service is to help customers get out of their current car and into a Tesla. There is no negotiating; simply the best price, first time."
It's why Tesla claims not to run its service departments as a profit centre (it says it runs them at break-even) and why it doesn't insist on an annual service to maintain its new-car warranty. It recommends having one, but says that missing a service will not invalidate the warranty.
The UK government has told motorists they have until 2040, when it bans the sale of new petrol and diesel cars, to wean themselves off the internal combustion engine. If the used cars that Tesla's trade- in programme is attracting are anything to go by, many drivers have already given up the habit. In addition to Thompson's Vantage, the car maker claims to have taken in supercars including Bentleys, Lamborghinis and Ferraris, in addition to more mainstream part-exchanges including Range Rovers, Jaguars, Mercedes and BMWs.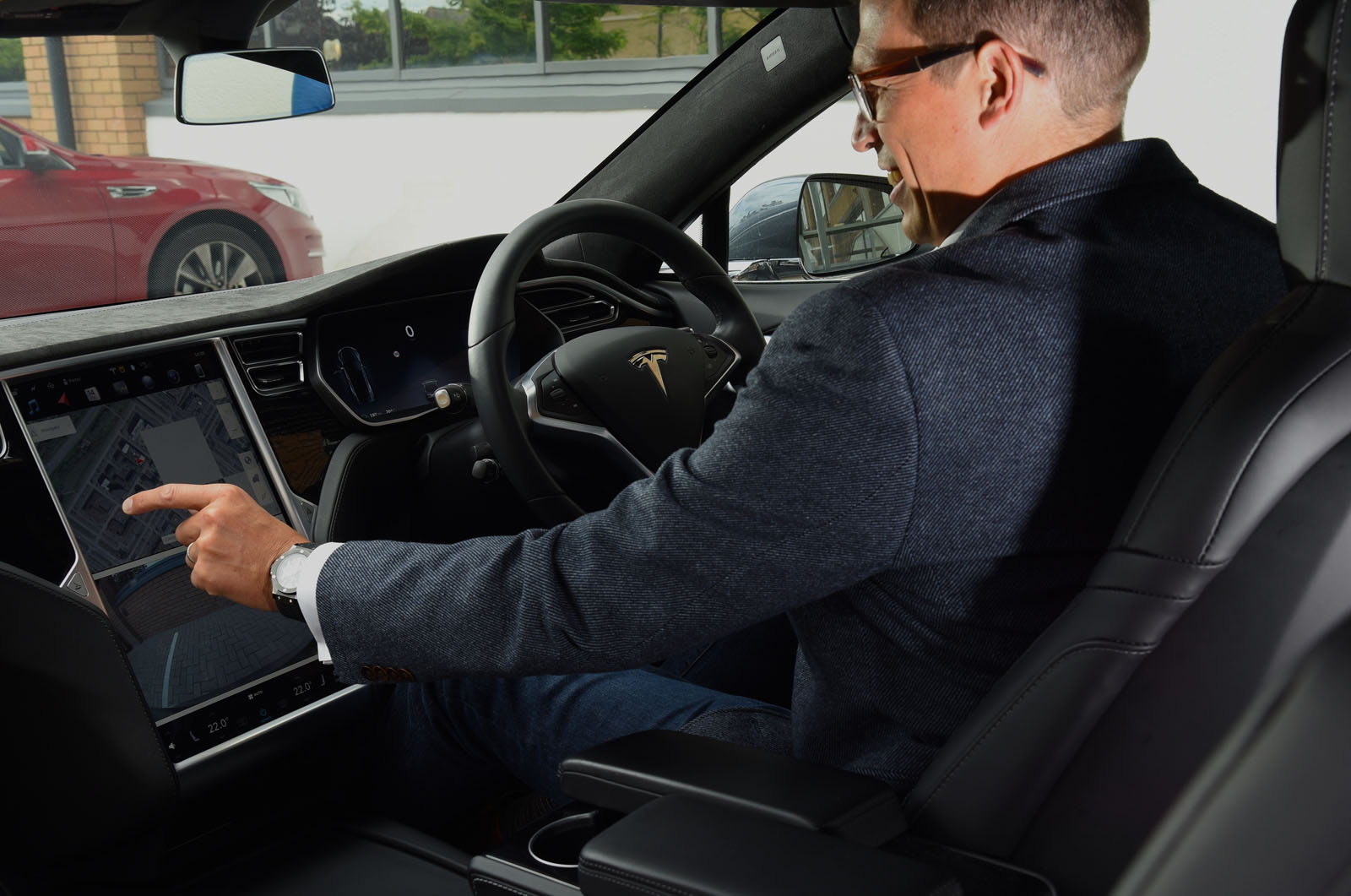 Tesla trade-ins are prepared and retailed by the company and non-Tesla cars sold to a network of buyers. It's difficult to believe the company wouldn't strive to turn a profit on them but while Tesla's spokesperson admits that occasionally it does, she insists it doesn't seek to.
Having worked in the renewables sector Russell Harper was already sold on sustainable transport and couldn't wait to swap his diesel for a Tesla Model X. "My old diesel was smelly, and required regular fill-ups and servicing," he says. "Tesla does away with these problems and just provides a great driving experience."
He won't say what his trade-in motor was, just that Tesla gave him less for it than he hoped. He didn't get a discount, either. "I wasn't bothered about that," he says. "It was the transparency I liked; everyone pays the same price. I'm through with haggling and worrying someone else got a better deal than me."
At least while Tesla can balance its mission-driven approach to business against the need to service its growing debt, the company will continue to satisfy haggle-weary souls like Russell and Peter. Or perhaps reality will one day bite. Anyone fancy 10% off a Model 3?
Making the numbers stack up:
IT consultant Dave Talbot says he was drawn to Tesla not only by the technology incorporated into its cars but what he believes the company is doing for the environment.
However, he also realised that, after crunching the numbers, he'd be £300 a month better off buying and running a new Tesla Model S 90D over the cost of his old Mercedes-Benz ML250.
"I really bought into the Tesla deal," he says. "Mercedes discounts its cars to keep you away from BMW, and vice versa, but with Tesla the list price is the price you pay.
"They tell me even the staff don't get a discount. I like that. I get around 300 miles of driving range from a fully charged battery and to recharge from 20% to 80% takes 40 minutes, during which time I have a break and catch up with work.
"I'm fortunate I bought my car in March 2017 before Tesla withdrew the offer of free electricity from its superchargers on cars registered after 1 April. There are no superchargers south of …read more
Source:: Autocar