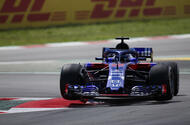 Brendon Hartley says that nothing beats the thrill of driving an F1 car
Having won Le Mans with Porsche, Brendon Hartley now races in F1 for Toro Rosso. How do the two categories compare?
Fernando Alonso recently decided to step away from Formula 1 in 2019, while continuing to compete in endurance racing with Toyota.
He's not the only former Formula 1 champion you'll find in the FIA World Endurance Championship (WEC): Jenson Button is also racing this year. And there are a host of other ex-F1 racers on the grid.
Essentially, the top LMP1 prototypes used in the top class of the WEC are arguably the fastest and most advanced racing cars you'll find outside of F1. But how do they compare from a driving experience?
One driver well placed to compare the two categories is Brendon Hartley. The 28-year-old New Zealander spent four years as a key part of Porsche's works sports car squad. Driving the Porsche 919 Hybrid, he won the 24 Hours of Le Mans in 2017 alongside Timo Bernhard and Earl Bamber and claimed a share of the FIA World Endurance Championship crown in both 2015 and 2017.
Near the end of 2017, he was given a surprise Formula 1 debut with Toro Rosso in the United States Grand Prix, which led to a seat for the rest of 2017 and then this season. That makes him ideally placed to compare F1 and endurance racing, both in terms of the car technology and the challenge for the driver.
Racing cars compared: F1 vs LMP1 sports car
First, the obvious: both F1 and sports prototypes are cutting-edge, bespoke racing cars, capable of delivering incredible performance far in excess of that of any machine you'll find on the road.
Both make extensive use of hybrid technology as well. F1 power units twin a 1.6-litre turbocharged engine with two hybrid systems, while the current endurance racing rules (which are likely to be replaced in a few years) allow for a wide combination of engine types and hybrid systems, with cars limited by how much energy they can use per lap. The 919 Hybrid that Hartley drove featured a 2.0-litre V4 petrol engine with two hybrid systems.
"The sports car project was equally as complex [as F1] in terms of the technology involved in the cars, but some of the elements are very different," says Hartley.
"The biggest difference in driving the two cars is that in LMP1 we had four-wheel-drive [through the hybrid system], while in F1 we have close to 1000bhp all going through the rear axle of a car that weighs less than 800kg. Those are impressive numbers and a lot to manage through your right foot."
Le Mans 2018: Alonso, Buemi and Nakajima score victory for Toyota
That's why, in terms of driving experience, Hartley believes a Le Mans prototype is no match for an F1 car. "The 919 Hybrid had huge acceleration due to the four-wheel drive: the initial thrust out of corners was incredible. But a modern Formula 1 car, no question, is the quickest race car in the world," he says.
"I first drove it in Austin last year, and thinking about it now still blows my mind. The first sector of that track [the Circuit of the Americas] features a sequence of fast, flowing corners. I'll never forget the first time going through that sector, my neck wanting to be ripped out from left to right. That's something no other racing category has: that pure performance in high-speed corners.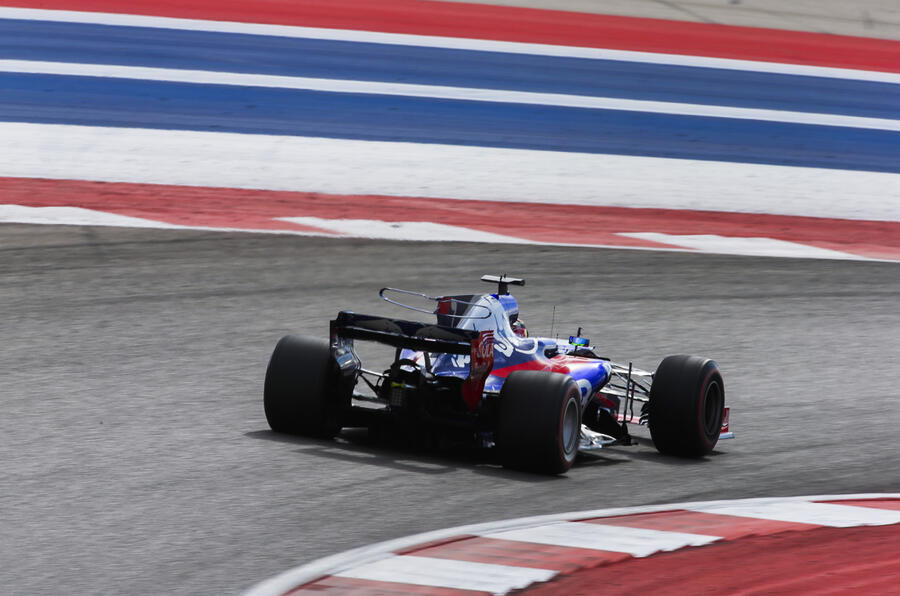 "When you see an F1 car on track at high-speed, it's mind-blowingly fast. As a driver, you get used to it, but when you take a step back and reflect, it's amazingly impressive, the speeds and forces we're put under lap after lap."
Opinion: why the time is right for hypercars to take over at Le Mans
Both Le Mans prototypes and F1 cars feature extensive use of hybrid powertrains, which in turn means both types of car feature a great emphasis on efficiency. Hartley says this is a development of modern racing cars that's often overlooked.
"Modern F1 cars aren't just the quickest we've ever seen, but they use half the fuel they did 15 years ago," he said. "It's something we don't talk about often, but the efficiency of F1 and Le Mans cars is something I'm proud to be part of, both working with Honda now and in my past life with Porsche. We're developing technology at the highest level that you can pass onto road cars."
Tyres: built to last vs part of the show
A key to success in endurance racing is spending as little time in the pits as possible, so maximising the life of tyres is a key factor. That's a major contrast to modern F1, where Pirelli deliberately produces rubber designed to degrade to promote different strategies and mix up the racing.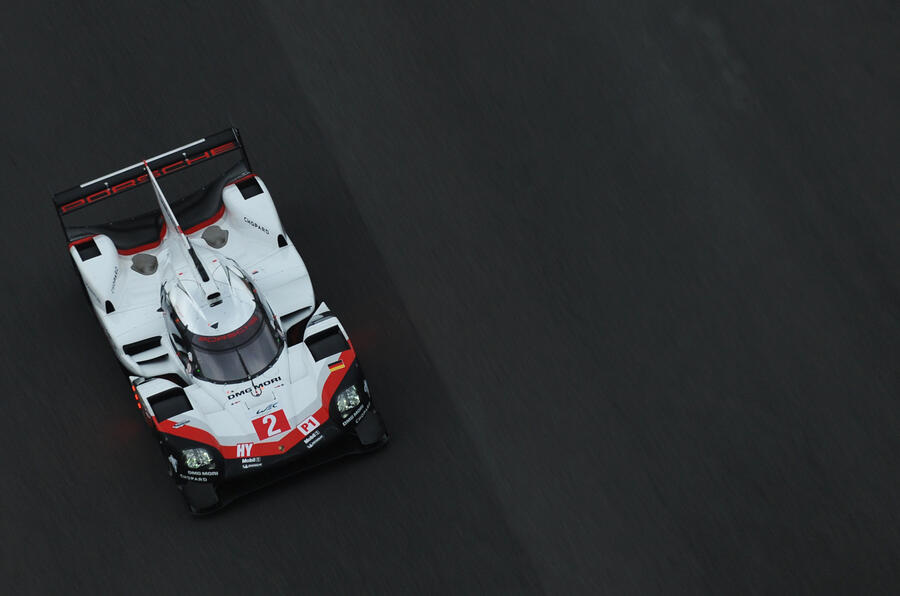 "As the only part of the car touching the ground, tyres are a very big part of the puzzle," says Hartley. "We used Michelin in sports cars and use Pirelli in F1, and they're different sizes and compounds.
"The Pirelli F1 tyre is quite sensitive, so we talk a lot about tyres for qualifying and the race in terms of degradation. Getting the most out of an F1 tyre is very complicated, so we'll have long meetings – hours on end – just on tyres."
The mental challenge: why F1 drivers must be selfish
Another major adjustment Hartley has faced in switching is in the style of racing. Clearly, endurance events last significantly longer than F1 races, but Hartley says the biggest changes surround not sharing a car with team-mates.
"In endurance racing, I was part of a team of drivers. Even coming to a decision on set-up was very much a team thing. I learn a lot from that, but it's different in F1: you have to be a little more selfish, think of yourself more. The pressure is all on an individual, rather than spread over three drivers.
<img …read more
Source:: Autocar