New proposals for Formula 1 have been outlined
Plans outlined by F1 boss Chase Carey aim to make racing closer and more sustainable
Formula 1 could introduce a cost cap and enforce the use of standardised car parts in a bid to reduce spending and make the races closer.
In proposals intended for introduction from 2021, F1 CEO Chase Carey (below) said ahead of this weekend's Bahrain Grand Prix that F1 needed to "preserve, protect and enhance" in order to become "the world's leading sporting brand".
At the heart of his proposals is a reduction in costs, which includes simplifying the complicated power units used by current F1 racers. Today's cars combine a turbocharged 1.6-litre V6 engine with a complex energy recovery system, but the new proposals suggest using less complicated hybrid powertrains that are louder.
"It must remain a road relevant, hybrid and allow manufacturers to built unique and original power units," the official statement says, before emphasising the need to improve reliability so grid penalties aren't so widely used as they are now.
Australian Grand Prix reflections: how Vettel snatched victory
Engine builders are also called upon to produce power units for customer teams with "equivalent performance", suggesting any factory advantages could be banned in the regulations. Currently, the sport has four engine builders, Mercedes, Ferrari, Honda and Renault.
Along with a cap on overall costs, Formula 1's governing body proposes the addition of standardised parts to help reduce development expenditure. "Car differentiation must remain a core value", the statement says. "We believe areas not relevant to fans need to be standardised."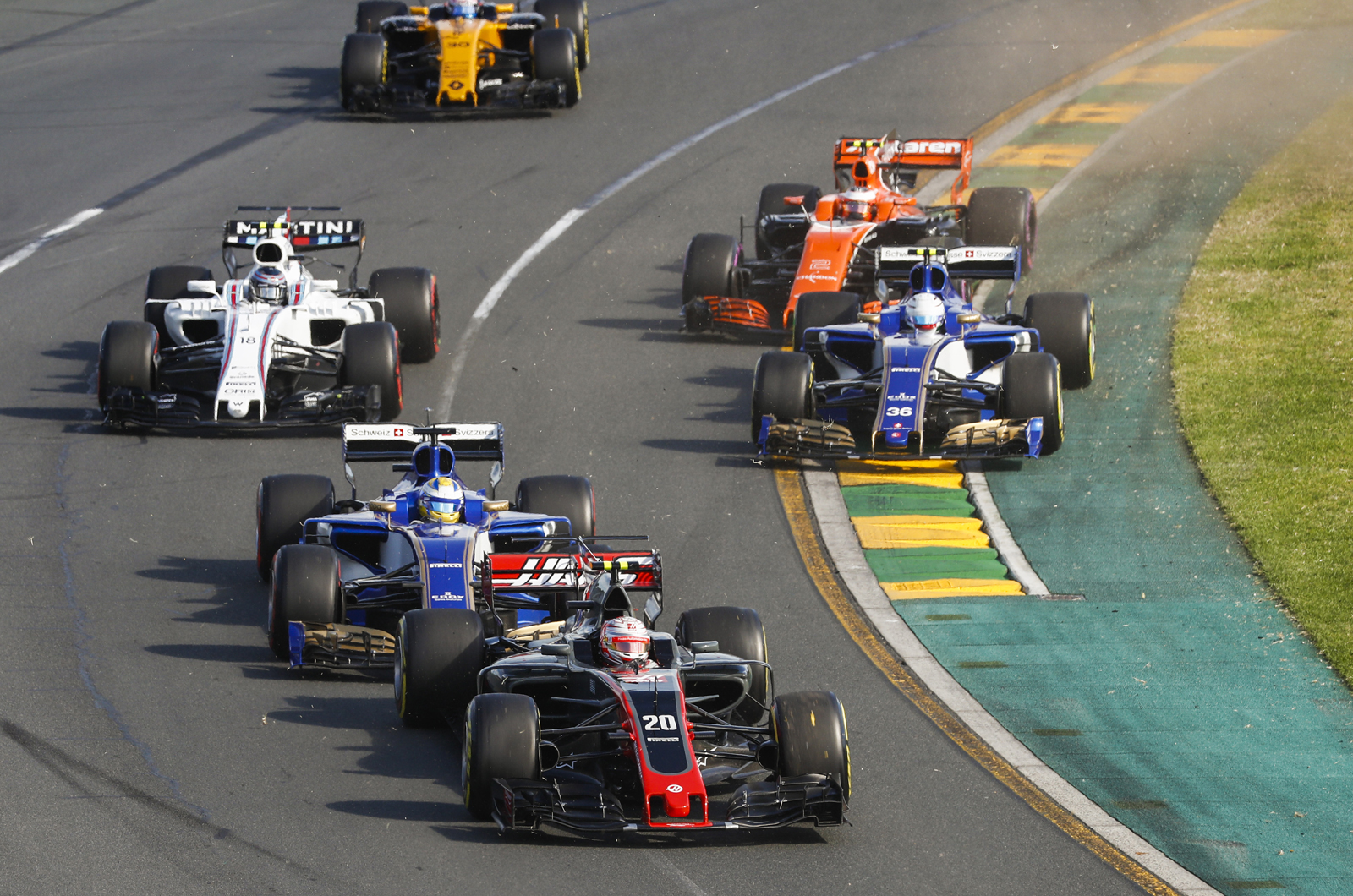 The cars themselves would also be altered in the new plans. The proposals say cars should be "more raceable to increase overtaking opportunities". Although the statement does not go into further detail, it suggests the high downforce levels of today's cars could be lowered.
Hermann Tilke on designing a Formula 1 circuit
This echoes intentions voiced by F1 managing director Ross Brawn, who has previously stated his desire to do away with today's Drag Reduction System (DRS) by creating cars that can follow more closely and overtake without its assistance. A likely route to achieving this would be to reduce downforce and increase mechanical grip.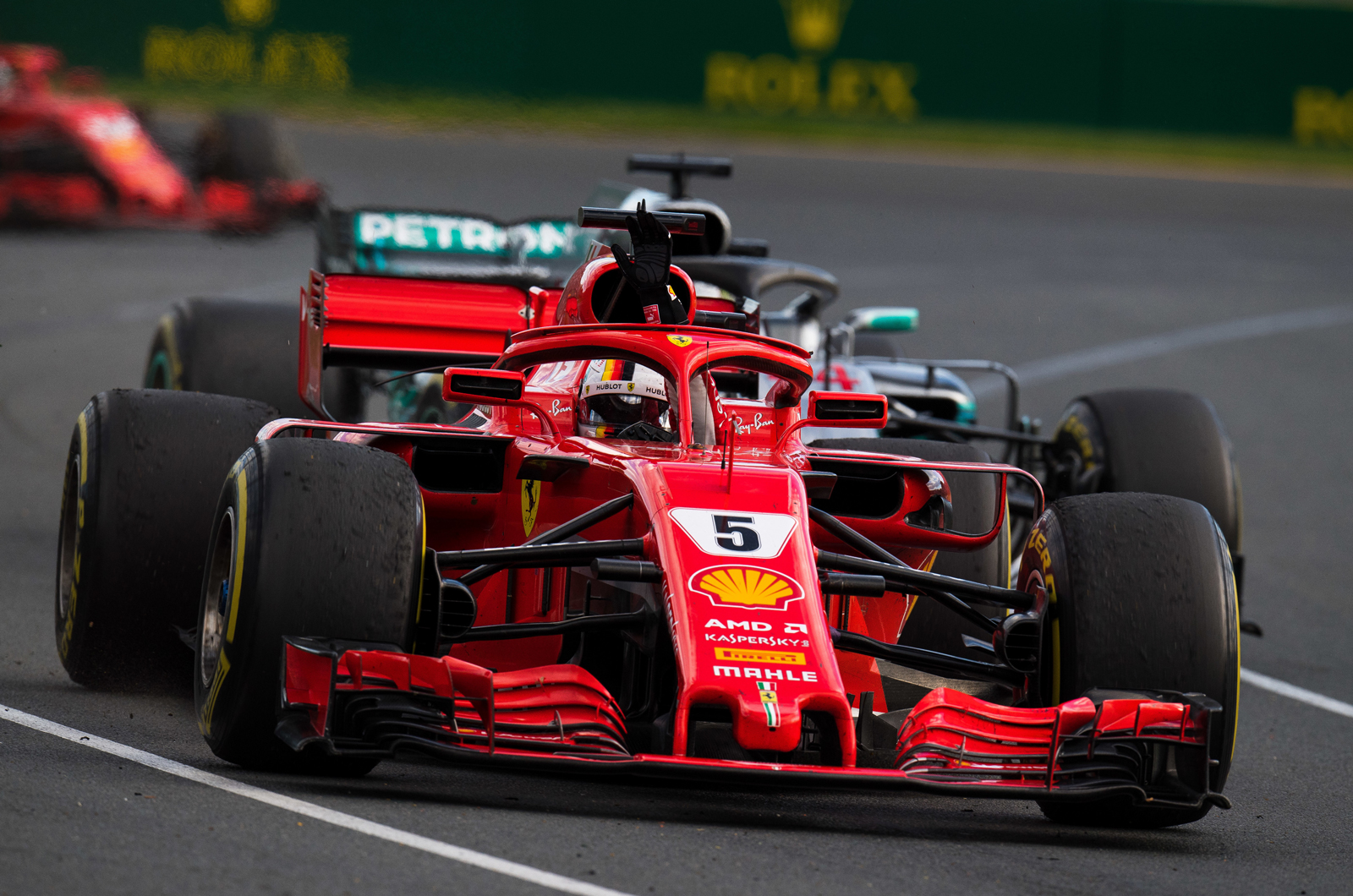 Changes to the way prize money are distributed are also called upon, with proposals for a more balanced system than today's hierarchical system. The statement says it must be "based on a meritocracy of the current performance and reward success". At the end of the last season, the prize money split between the 10 teams was $273million (about £195m), which was 13% lower than 2016's $316million about £226m).
Ford motorsport boss: no Formula 1 until costs come down
F1 owner Libery Media has set goals to make the sport more appealing to new brands, and these latest proposals appear to be designed with this in mind. But internal and external pressures could see them adjusted before implementation. Ferrari boss Sergio Marchionne recently told Autocar that if it did not agree with changes implemented by F1's owner, Liberty Media, it could leave the sport entirely.
More content:
2018 BTCC preview: 8 things to watch for this season
Seat Leon Cupra R UK review 2018
Source:: Autocar