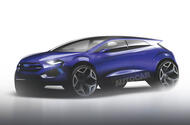 How we think Ford's future electric crossover could look
Ford's first purpose-built EV to hit the UK in early 2020 but US saloons to be canned
Ford is pressing ahead with its first all-new battery electric vehicle, a front-drive crossover – and it is committed to the Mondeo in Europe until the mid-2020s, despite last month's announcement that it is pulling out of the saloon and hatchback market in the US.
The all-electric crossover, dubbed Mach 1 in reference to its Mustang-derived styling features, has been confirmed as a globally engineered model to be revealed next year, with UK deliveries starting in 2020.
The crossover, codenamed CX430, will be built on the C2 platform used for the new Focus and has been in Ford's product plan for several years.
Opinion: why Ford needs more crossovers
The CX430 will be additional to the Kuga and, since it is based on the front-wheel-drive C2 platform, it is expected to be conventional hatchback-like, with a slightly raised driving position.
Ford has identified 'white paper' models like the CX430 to replace saloons and hatches in its US line-up. Further crossovers with Mustang design cues and front-drive chassis are a strong possibility because they combine "the best attributes of cars and utilities, such as high ride height, space and versatility".
Ford to ditch Fiesta and saloons from US line-up by 2020
If the vehicles are sized appropriately, European sales are likely.
Last month's news that Ford is dropping the Fiesta (below), Focus, Fusion and Taurus from its North American line-up came as a surprise.
The end of the Fiesta had been rumoured for some time, because fuel prices have dropped and the economy recovered, allowing US buyers to return to their preferred larger vehicles.
Decisions on the replacements for the Fusion and Taurus have been pending for a couple of years too. Ford's new CEO, Jim Hackett, has acted decisively and made the announcement at a financial conference in the US, momentously ending Ford's 110-year presence in the US passenger saloon market.
"We are committed to taking the appropriate actions to drive profitable growth and maximise the returns of our business over the long term," said Hackett.
Analysts said Ford had previously signalled that the mix of car models in its range was forecast to drop to just 10% in the US, leaving 90% of its sales as SUVs and trucks.
"This pull back is really just an admission of the stark North American market reality, especially for American brands," said IHS Markit analyst Colin Couchman. "Buyers keep shifting to SUVs and crossovers. Big Three sedan [saloon] sales have been very dependent on poor-quality fleet sales."
Ford US rivals Chrysler and Dodge have taken similar action under Fiat ownership, killing the mid-sized 200 and Dart saloons and instead investing in Jeep SUVs and RAM pick-ups. Between them, Chrysler and Dodge sell just two saloons – full-sized rear- wheel-drive platform twins, the 300 and Charger.
Ford will retain only the Mustang (below) and Focus Active passenger cars on sale after 2020, although its bread and butter SUVs and trucks such as the Explorer and F-Series pick-up continue.
The end of the Fusion and Taurus can also be seen in the context of a drive to simplify and reduce Ford's global platforms to just five. Currently, it has 11. When Alan Mulally took over as CEO in 2006, it was 17.
In future, Ford strategy will revolve around an emerging-markets small car platform (Ka), the C2 (Focus), a mid-sized SUV platform (Explorer), an electric car platform (Mach 1) and full-sized truck platform (F-Series).
The loss of production volume of the Fusion raises a question over the future of the Mondeo in Europe, because they share the same platform.
In the short to medium term, Ford Europe is understood to have mapped the future of the Mondeo to the mid-2020s, although the picture after that remains fluid.
"The Ford Mondeo remains a core part of our product line-up in Europe. We have upgrades coming for Mondeo later this year and Mondeo continues to deliver on its promise of great driving dynamics, leading technologies and competitive pricing," Ford said in a statement.
Details of the autumn upgrade are understood to include a new 2.0-litre diesel engine, codenamed Panther, which will be EU6d-compliant for the new WLTP driving cycle, with its real-world emissions and fuel economy testing, plus a new interior and tweaks to the exterior styling.
The interior changes are tipped to include a new dashboard moulding incorporating the Fiesta/Focus-style infotainment system with a high-set tablet-style touchscreen.
However, to keep the Mondeo in production to the mid-2020s, Ford Europe will have to fund developments to keep up with legislation without the volume of the US Fusion to offset costs.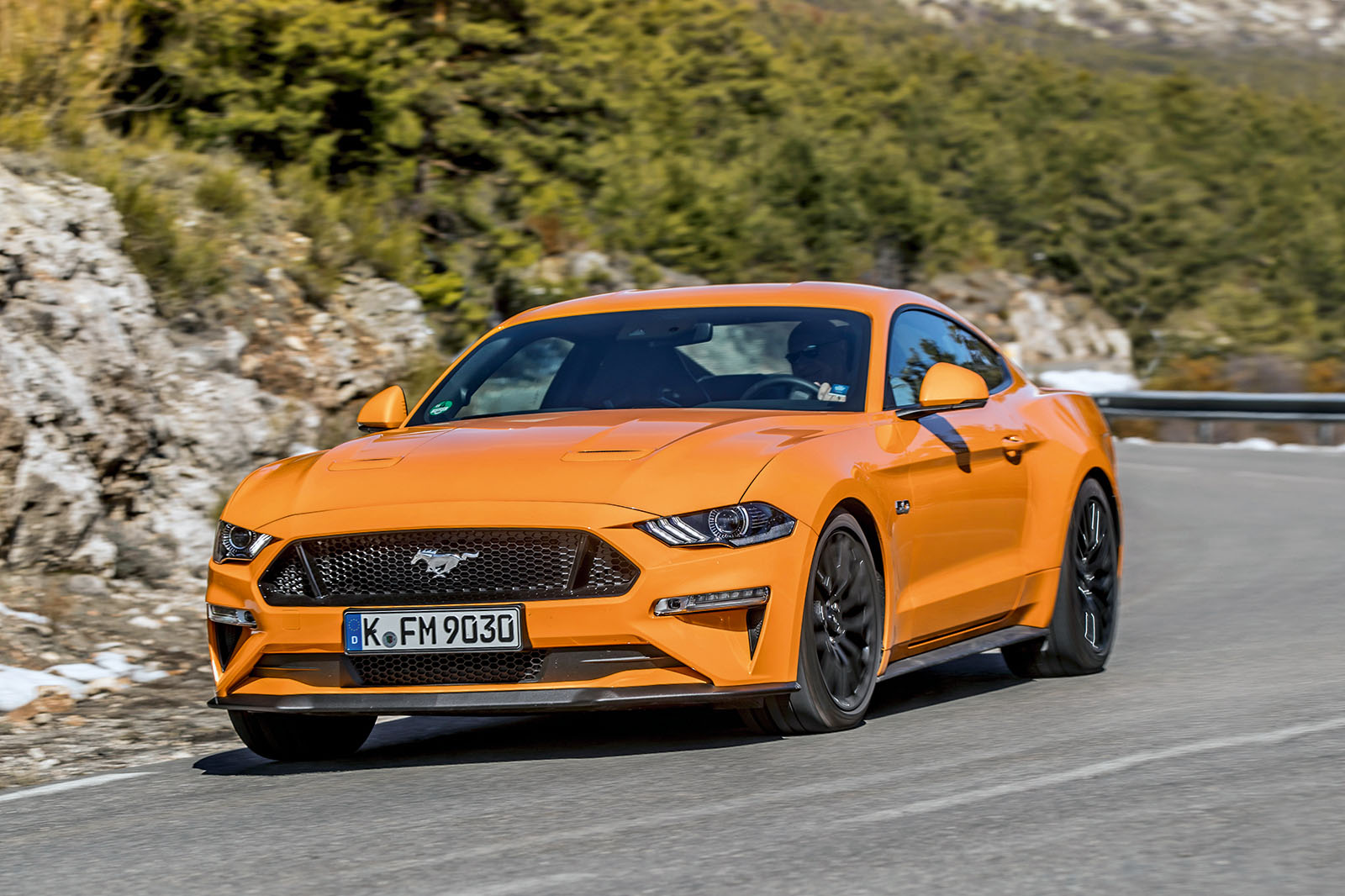 Analysts believe Ford Europe is prepared to do this for the next five to seven years, helped by a reasonable degree of financial stability, since it has been reliably profitable for the past two years and has had a strong start to 2018.
But the crunch will come around 2020-2022 when Ford Europe will have to decide whether to go it alone with its own Mondeo replacement.
At the Geneva motor show in March, Ford Europe boss Steve Armstrong told Autocar it was too early to consider the future of the Mondeo, although he conceded that the large saloon sector continues to shrink.
"We are constantly updating the car, from new transmission and engine options to a hybrid version and the Vignale trim. The interest is strong and we are a way off having to consider replacing it," he said.
A lifeline for any new Mondeo is the Focus's new C2 architecture, which is understood to be sufficiently flexible to allow multiple track widths, wheelbases and firewall heights. This allows a large variety of vehicles to be spun off a single component set, like Volkswagen's adaptable front-wheel-drive MQB set-up.
High-cost items such as the electrical system and powertrains can be carried over from the Focus to the Mondeo. But justifying the unique development and tooling costs for a new body and interior and chassis tuning and certification …read more
Source:: Autocar