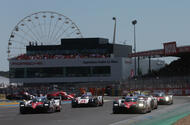 The top class of Le Mans is currently for expensive LMP1 prototypes
Neither manufacturer has attended any of the recent meetings at which the future championship is discussed
Both Ford and Ferrari have stopped going to meetings which discussed the planned Hypercar class of Le Mans.
Neither manufacturer has attended meetings at which the rules of the class are discussed, suggesting that both both are uninterested in taking part in the class, which replaces the current LMP1 endurance category from 2020, reports Sportscar365.
15 manufacturers and suppliers were believed to have been contacted to forge the regulations of the championship, with McLaren, Toyota and Aston Martin also having sent representatives, as well as prototype builders ORECA and Onroak Automotive, along with engine supplier Gibson.
Ferrari has a history of threatening to quit Formula 1 over rule changes, with its most recent threat issued in late 2017 following the release of the 2021 F1 engine regulations. Both manufacturers have been contacted for comment.
FIA confirms plans of hypercar-based top class of Le Mans for 2020
Machines styled on hypercars and concept cars with hybrid powertrains producing 965bhp will fight for victory in the Le Mans 24 Hours from 2020.
The new rules, which will replace the current LMP1 endurance category, have been developed by the FIA, motorsport's governing body, and Le Mans organisers the ACO.
The top category for the FIA World Endurance Championship (WEC) currently runs for expensive LMP1 prototypes, but it has struggled in recent years, with both Audi and Porsche quitting. Toyota is now the only manufacturer competing in the division.
The new rules are designed to slash costs for a season to around a quarter of those for LMP1 cars, making the category more attractive to manufacturers. Making cars that more closely resemble hypercars is also designed to add road relevance that will appeal to fans.
Toyota Gazoo GR Sport Concept could compete in 2020 Le Mans
Performance, accessibility, relevance
Richard Mille, the FIA Endurance Commission boss, said: "We want cars that have high performance and please the fans. And we want regulations that make it possible for manufacturers to win Le Mans on a limited budget."
The new rules call for two-seat cars featuring fixed aerodynamic downforce and drag settings, which will be tested, with greater freedom for the bodywork to take brand design styling cues. The roofline will be higher and the windscreen wider than current LMP1 cars, so that they more closely resemble road-going machines.
Notably, active aerodynamics, as seen on the McLaren Senna and Lamborghini Huracán Performante road cars, will be allowed because of their increasing road relevance.
The cars will be a set weight of 980kg, with weight distribution capped.
Le Mans 2018: how the Aston Martin Vantage GTE was created
Manufacturers will be given a free choice of internal combustion engine architecture, allowing for various capacities and turbo levels, with a fixed performance of 697bhp and a defined fuel flow. The engine will have a set minimum size, weight and centre of gravity.
All the cars in the class will then feature a 268bhp hybrid electric motor that will drive the front axles, offering four-wheel-drive. Any manufacturer can build a hybrid system – they will be homologated by the FIA, and any team that builds one must be able to supply other cars if required.
Porsche works driver Nick Tandy on his chances of a win at Le Mans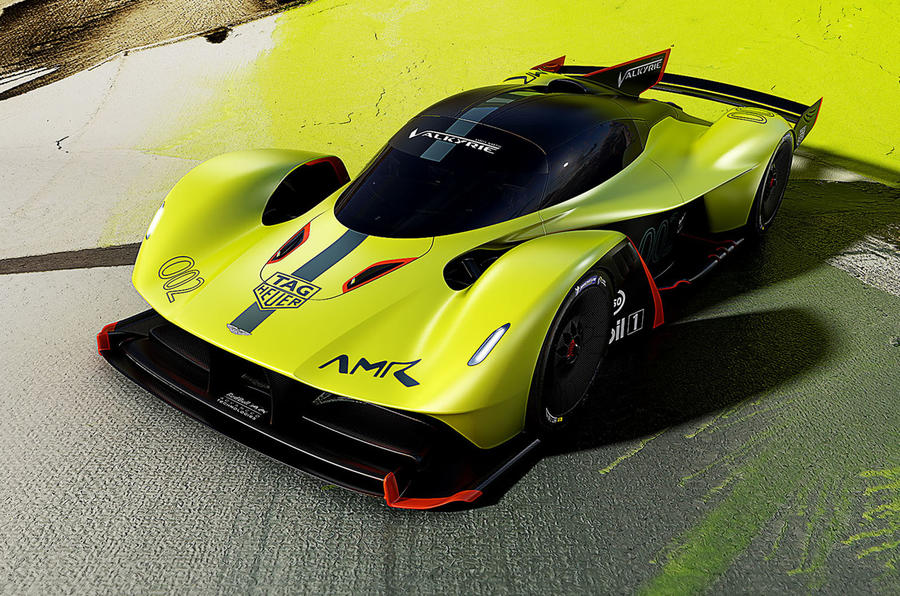 Cars will feature eight-speed gearboxes with one set of ratios.
Aston Martin and McLaren have been pushing for rules that would allow the likes of the Valkyrie and Senna to be allowed to compete for overall victory at Le Mans. The rules could also accommodate other forthcoming hypercar designs such as the Mercedes-AMG Project One.
Mercedes-AMG Project One likely to be built in Britain
Aston Martin's involvement
Speaking before the detail of the regulations was released, Dave King, president of Aston Martin Racing, said: «Aston Martin, along with other manufacturers, is actively participating in the technical working group that is discussing the framework of regulations for the future of prototype racing. We're taking an active interest in this but have made no decisions on our future participation in this category.»
The new rules are due to be introduced in 2020, with rule stability for five years to encourage manufacturers to commit.
The new class has yet to be named, with the FIA planning a fan vote before deciding on a final term later this year.
Le Mans bosses have also revealed that they want to open the event up to hydrogen fuel cell cars from 2024 onwards, although did not release further technical details of such cars.
This year's running of Le Mans takes place this weekend, with the race starting on 16 June at 2pm BST.
Read more
Aston Martin launches Valkyrie AMR Pro track car
Aston Martin Valkyrie could race at Le Mans if rules change
McLaren Senna: full technical breakdown of 789bhp hypercar
Source:: Autocar