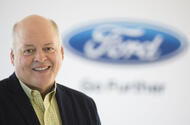 Jim Hackett takes the helm at Ford
Reports suggest former CEO Mark Fields was ousted from the helm following poor sales
Ford has appointed its former autonomous technology boss Jim Hackett as new chief executive officer.
Hackett, 62, replaces former CEO Mark Fields (pictured below), with reports in the New York Times suggesting the latter was ousted following Ford's poor global sales since he became CEO in 2014. Sales have decreased by 7% in the US and 11% in Europe.
The resulting shrink in profits has triggered a decrease in share prices of close to 40% in just over two years.
In an official statement, Ford said Hackett, who previously turned around the success of office furniture company Steelcase to make it a world leader and then served on Ford's board between 2013 to 2016, is now charged with sharpening operational execution, modernising its business and «transforming the company to meet tomorrow's challenges».
Executive chairman Bill Ford said "We're moving from a position of strength to transform Ford for the future. Hackett is the right CEO to lead Ford during this transformative period for the auto industry and the broader mobility space. He's a true visionary who brings a unique, human-centered leadership approach to our culture, products and services that will unlock the potential of our people and our business».
Hackett added "I am so excited to work with Bill Ford and the entire team to create an even more dynamic and vibrant Ford that improves people's lives around the world, and creates value for all of our stakeholders. I have developed a deep appreciation for Ford's people, values and heritage during the past four years as part of the company and look forward to working together with everyone tied to Ford during this transformative period».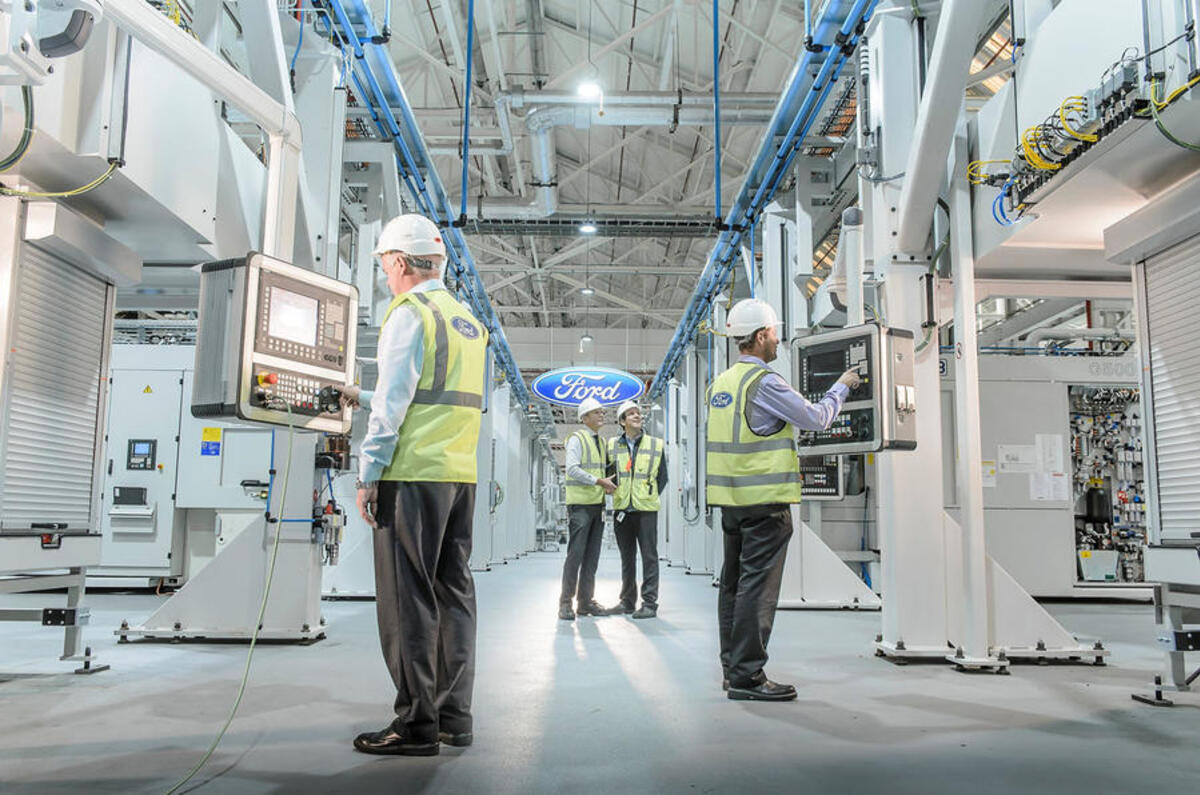 Ford's leadership switch comes with a wider employment shake-up, where it has appointed new bosses for its marketing, operations and mobility divisions.
Jim Farley, 54, grows his leading role for Europe, the Middle East and Africa as the boss for Ford's global markets; Joe Hinrichs, 50, moves from his American executive vice president role to become global operations boss; Marcy Klevorn, 57, become mobility boss, moving from his position as IT and technology leader.
The management changes come one week after Ford announced plans to reduce its Asia and North America workforces by 10%. It has 101,000 employees in North America and 23,000 in Asia.
A source with knowledge of the plan said the cuts, which are part of a $3 billion (around £2.3bn) cost-cutting scheme, are targeted directly at addressing profit and share price issues.
Ford makes Britain's best-selling model, the Fiesta. It has recently invested heavily in the development of autonomous vehicles and plans to bring its first autonomous-capable model to market in 2021.
Source:: Autocar