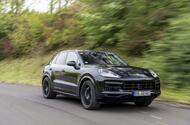 Porsche says the new Cayenne SUV borrows heavily from the 911. We took a ride to find out if that's true
It's been a remarkable run of success for the Porsche Cayenne.
Having stunned sports car purists when it was introduced in 2002, the first-generation model racked up more than 270,000 sales in six years – setting Porsche on a path to record profitability, all-time sales highs and long-term financial security.
Then that as eclipsed by the second-generation Cayenne, which has just ceased production. Launched in 2008, more than 500,000 were sold globally, making it the most successful Porsche model yet and firmly establishing Porsche in key markets such as China.
So there are big expectations on the third generation, which goes on sale in 2018 – especially given that it faces increased competition from luxury SUV rivals including the Audi Q7, Bentley Bentayga, BMW X5, Jaguar F-Pace, Mercedes-Benz GLE and Range Rover Sport.
Porsche CEO Oliver Blume is bullish about the new car, saying: "The new Cayenne is a Porsche by all means and with no compromises. Never before has it borrowed so much from the 911."
The new line-up will initially consist of three models: Cayenne, Cayenne S and Cayenne Turbo. All three feature a new eight-speed automatic gearbox and revised four-wheel drive boasting fully variable apportioning of power and five driving modes to suit a variety of terrain: On-Road, Mud, Gravel, Sand and Rocks.
The Cayenne will run the same 3.0-litre 335bhp, 332lb ft V6 that's in the Panamera, giving it 40bhp and 37lb ft more than the old car. It covers 0-62mph in 6.2sec (5.9sec with an optional Sport Chrono Package) and has a 152mph top speed, making it 1.4sec quicker and 9mph more than the previous model.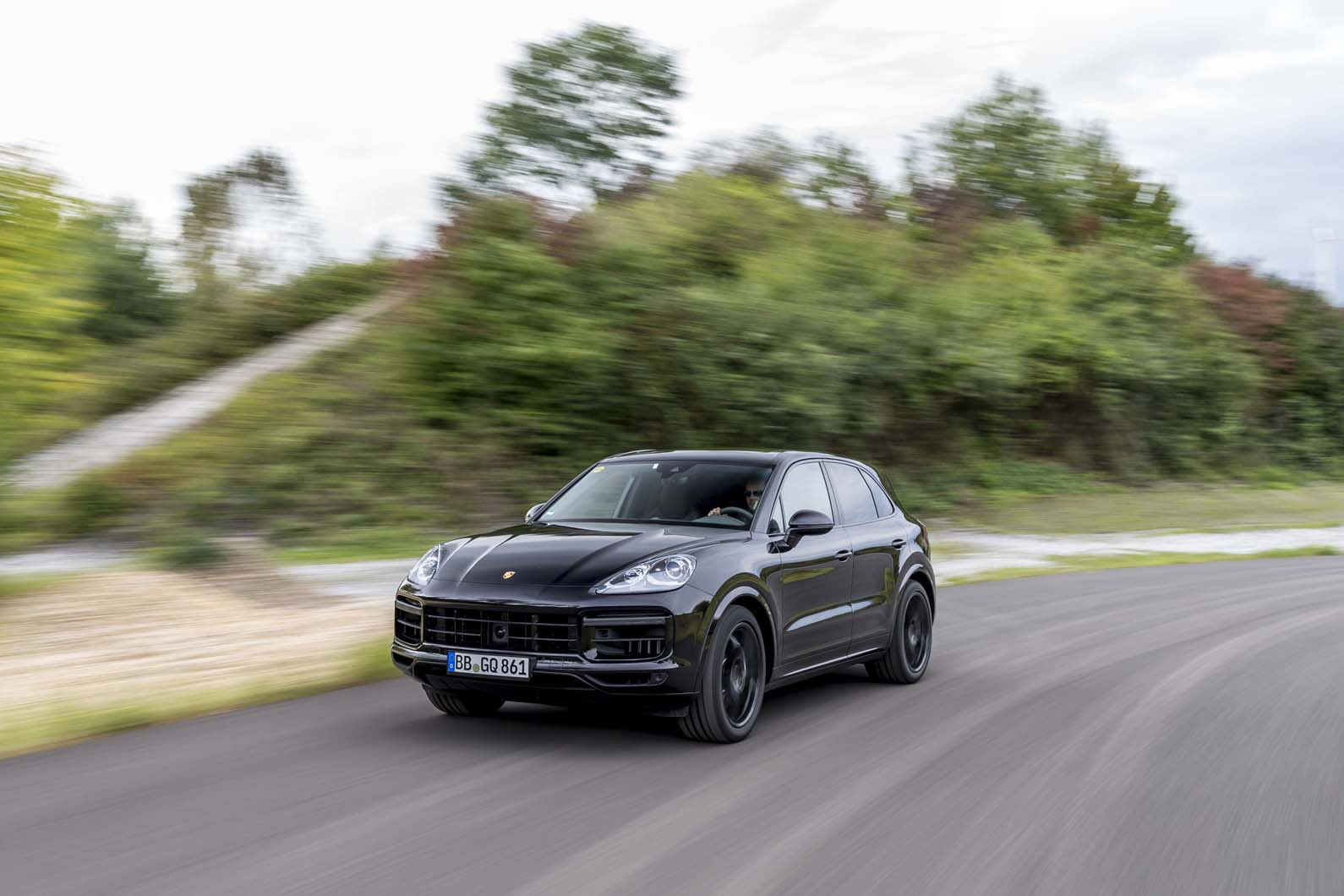 The Cayenne S receives a more powerful 2.9-litre turbo V6. With 434bhp and 405lb ft, it packs 20bhp more as the naturally aspirated 3.6-litre V6 engine it replaces while matching its torque. Porsche claims 0-62mph in 5.2sec (4.9sec with the Sport Chrono Package) and a top speed of 165mph, improvements of 0.3sec and 4mph.
The Cayenne Turbo runs a new turbocharged 4.0-litre V8 developing 29bhp and 15lb ft more than the second-generation model's turbocharged 4.8-litre V8 at 534bhp and 568lb ft. The boosted reserves are channelled through a new eight-speed torque converter-equipped automatic gearbox and electro-hydraulic four-wheel-drive system, with Porsche claiming a 0-62mph time of just 3.9sec with the optional Sport Chrono Package. That's 0.4sec faster than its predecessor and 0.2sec faster than the second-generation Cayenne Turbo S.
What's the new Porsche Cayenne like?
We were invited to experience the new Cayenne first hand with a passenger run around an advanced driver training facility near Düsseldorf in Germany.
The new Cayenne has grown: at 4918mm, it is 63mm longer than the outgoing model. It's also 44mm wider; although, at 1694mm, it's 9mm lower.
Seen up close, it actually looks slightly smaller than its predecessor.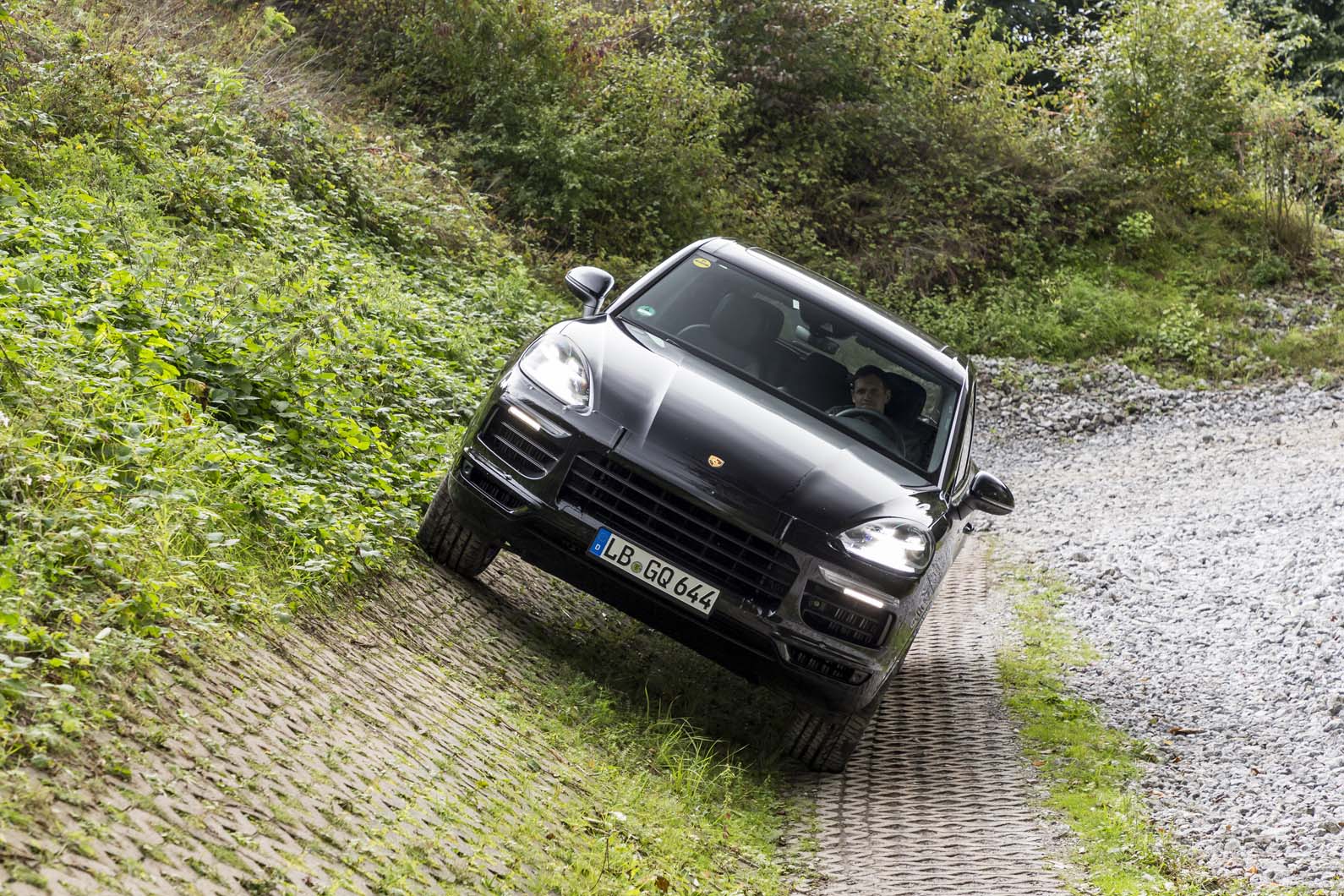 Given the huge success enjoyed by the second-generation model, Porsche has been reticent to make big changes to the styling. Its design team, headed by Michael Mauer, has reinterpreted the detailing and refined the silhouette to give the new model a slightly more sloping roofline and more sporting overall shape, although the differences are not immediately apparent from the front.
At the rear, new slim line tail-lights and a full-width horizontal light bar are a clear visual break with the old model. Larger wheel houses have also led to an increase in the size of the wheels by an inch in each respective model; the top-of-the-line Turbo now wears 21in rims.
Taking inspiration from its sports cars, Porsche has provided the new Cayenne with a series of active aerodynamic developments, including vertical and horizontally mounted louvers within all of the front air intakes. They open and close depending on the cooling requirement of the engine – a move that claims to significantly improve the drag co-efficient.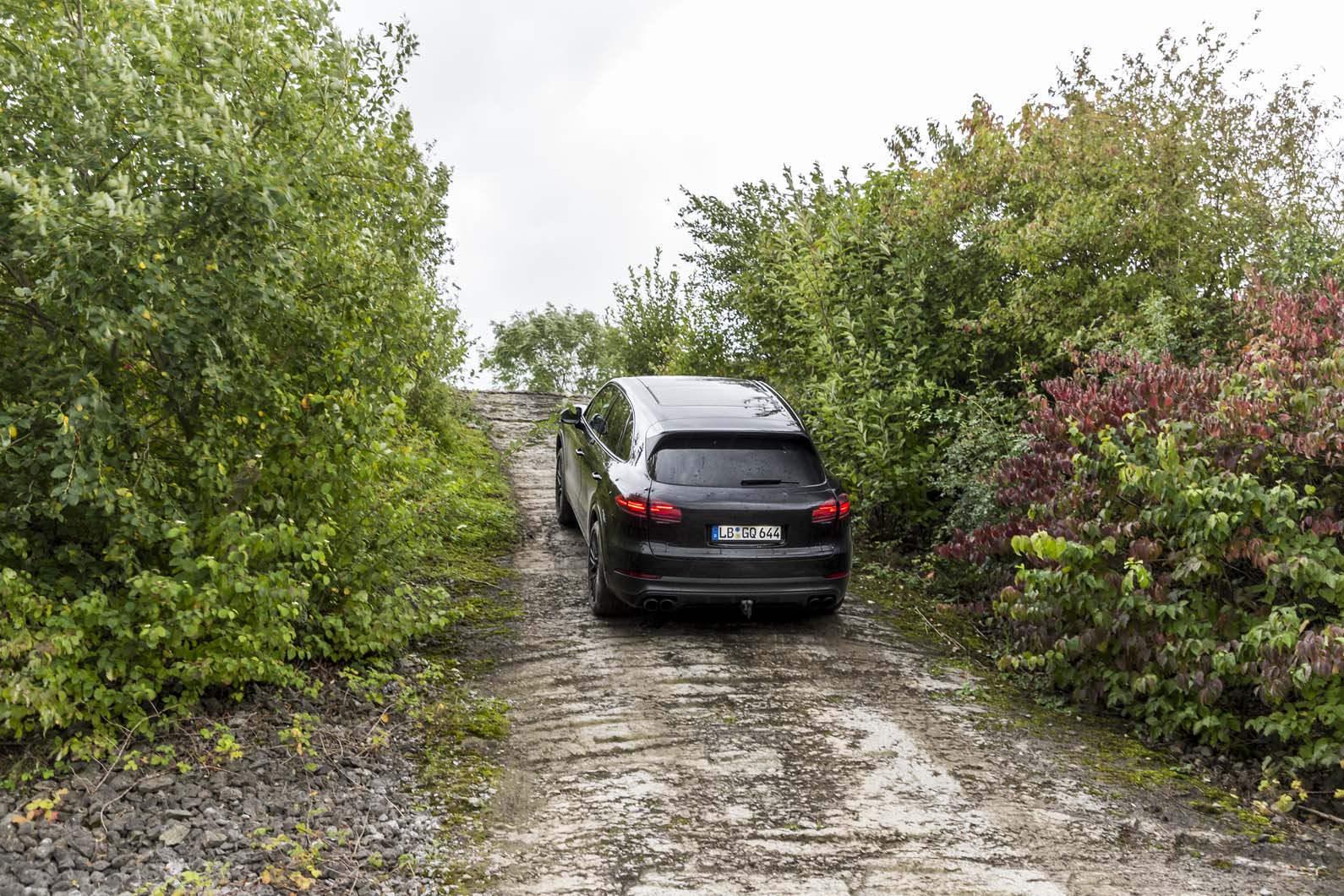 The Turbo also employs a prominent extendable spoiler element atop the tailgate at the rear. Some 46mm longer than the fixed element used by the Cayenne and Cayenne S, it deploys at 12.6deg when the driver chooses the Sport Plus driving mode and 19.9deg at speeds above 100mph. It also acts as an air brake, tilting to an angle of 28.2deg when the brakes are applied between 106mph and 168mph to help provide added stability and a claimed reduction in stopping distances.
The Cayenne's revamped body combines a variety of metals, with aluminium now accounting for 47% of the total. Engineers say it is 35.5kg lighter and 20% more rigid than the old car.
The chassis has been reworked with a new four-link set-up replacing the previous double wishbone arrangement up front and a new multi-link system at the rear. Porsche has also fitted different-sized tyres front and rear for the first time; the Turbo wears standard 285/40 and 315/35 profile rubber respectively.
Equipped with a 48-volt electrical system, the car also features a new three-chamber air suspension offering up to six levels of ground clearance, including a load setting, and an electronically operated anti-roll function in place of the hydraulically operated system of old. The wheelbase remains the same as before at 2895mm, but the Turbo's front track is 26mm wider, with the rear track reduced by 5mm to 1670mm.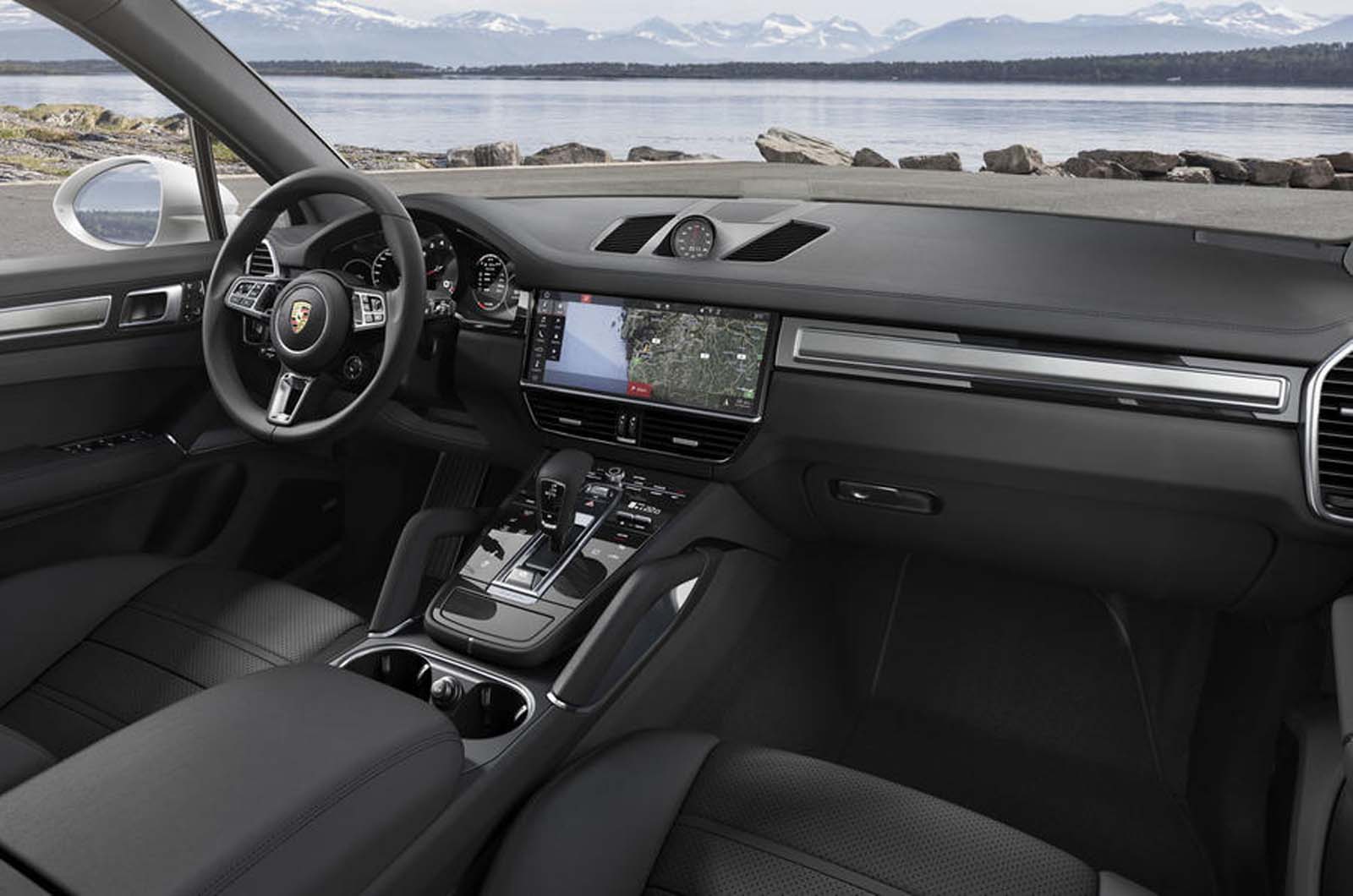 Another development is a new brake system called the Porsche Surface Coated Brake. It employs tungsten carbide-coated steel discs measuring 415mm by 40mm up front and 365mm by 28mm at the rear, in combination with giant 10-piston and four-piston calipers respectively. Standard on the Cayenne Turbo and an option on the Cayenne and Cayenne S, the discs are claimed to provide greater resistance to fade than the standard steel discs and a 90% reduction in brake dust.
Together with the 33.5kg reduction in body weight, Porsche has pared a further 31.5kg from other areas of the new Cayenne, leading to an overall …read more
Source:: Autocar