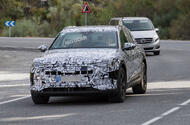 On-road development is well under way for Audi's first EV SUV, which is due on sale next year
Audi has moved development of its Q6 e-tron to the open road, as shown by this sighting of a test car.
Spotted on the continent wearing full-body camouflage, the SUV's all-electric drivetrain is signalled by its lack of tailpipes.
The car's design looks to have been toned down compared with the e-tron Quattro concept it is based on, with a slightly less butch front and less raked rear window. But the concept's lighting designs, which include a strip to connect the tail-lights, look to have been retained.
Audi is racing to get the car to market ahead of the Jaguar I-Pace, something a senior executive previously told Autocar would make it the "first real premium manufacturer doing a premium electric SUV".
The car, predicted to have a range of at least 500km (311 miles), is powered by three electric motors, two of which drive the rear wheels while one powers the fronts.
This set-up was seen in the e-tron Quattro concept of 2015, where it offered maximum combined outputs of 496bhp and 590lb ft. It enabled a 0-62mph time of 4.5sec and a restricted top speed of 131mph – previewing what's to come with the production model.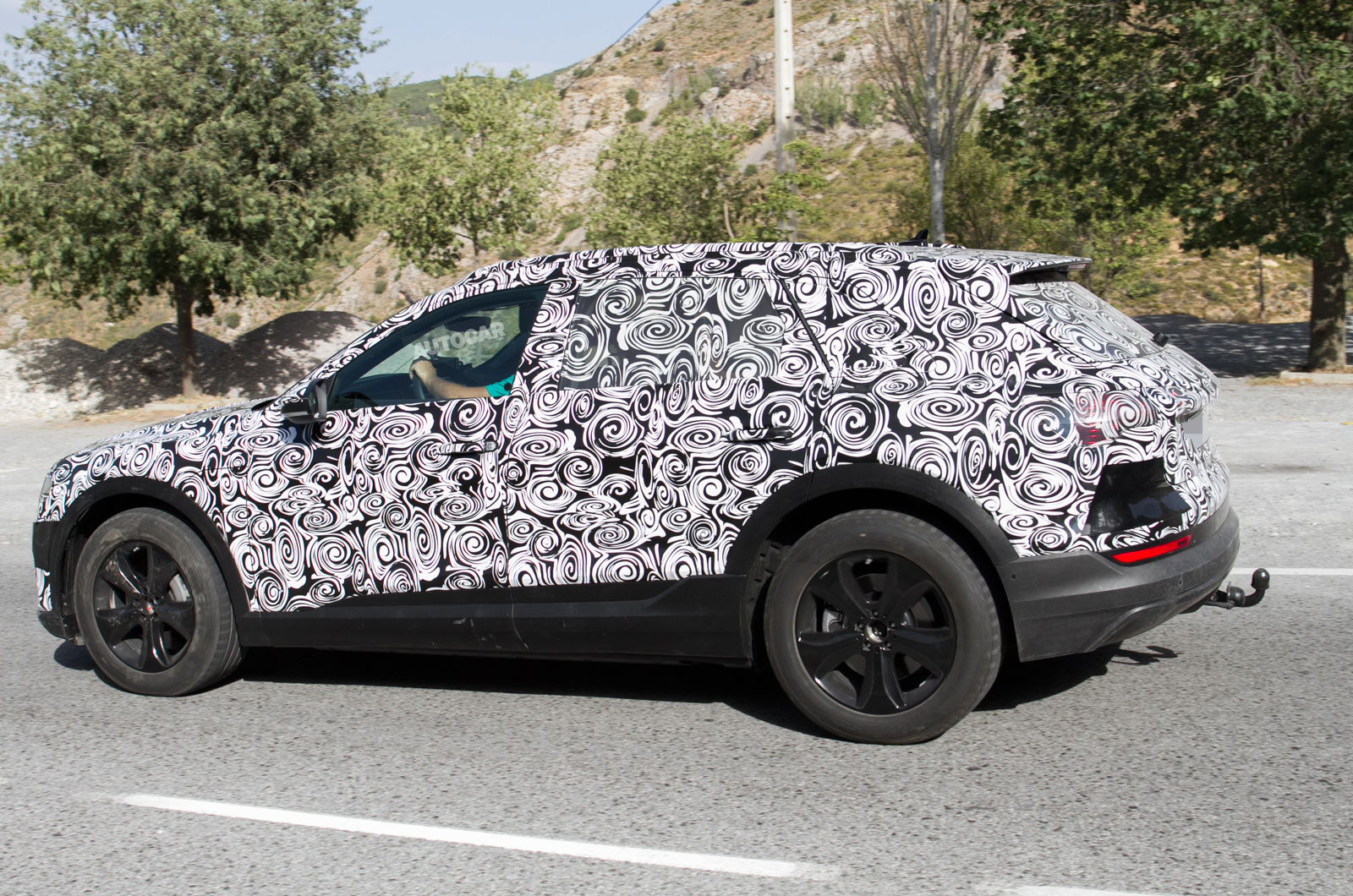 This set-up will also be used in a second all-electric SUV model, which itself was previewed by the e-tron Sportback concept shown at this year's Shanghai motor show. It features a more swept-back design and will make it to market one year after its sibling.
Luca de Meo, Audi's sales and marketing boss, previously told Autocar that the Q6 e-tron will "cost about the same as a well-specced Audi A6". That suggests it will appear at a price point of at least £60k. The second SUV may top that figure.
Source:: Autocar