On fresher tyres Ricciardo claimed victory with a series of stunning move, including this overtake on Vettel
Australian driver takes advantage of safety car to snatch victory, while Red Bull team-mate Verstappen clashes with points leader Vettel
Daniel Ricciardo charged to victory in a dramatic Chinese Grand Prix, while his Red Bull Racing team-mate Max Verstappen was involved in a contentious clash with points leader Sebastian Vettel.
Ferrari ace Vettel started from pole in Shanghai, and early on looked on course to take his third win of the year. But Mercedes driver Valtteri Bottas pitted a few laps before Vettel, and put in a charge on fresh tyres to grab the lead.
Matt Prior: How can we make F1 more exciting?
But the race turned due to a mid-race safety car. While Ferrari and Mercedes left their drivers out, both Red Bull racers stopped for fresh tyres, giving them extra pace in the closing laps.
Verstappen looked on course to benefit most, but when he ran off track trying to pass the Mercedes of Lewis Hamilton, Ricciardo grabbed the initiative. He stormed past Hamilton, Vettel and finally Bottas to take victory. Kimi Raikkonen was third for Ferrari.
Here are five more Chinese Grand Prix takeaways.
It's never dull when Ricciardo wins
"I don't seem to win boring races," said Ricciardo on the podium – and he's right. The Australian has now won six grand prix, and has started fourth on the grid or lower in all of them.
Ricciardo's charge included a late but clean lunge down the inside of Hamilton at the hairpin. "Sometimes you've just got to lick the stamp and send it," explained the Australian.
Ricciardo actually had his biggest drama on Saturday, when his TAG-branded Renault power unit failed in final practice (below). His mechanics finished changing the unit with minutes to spare in the first part of qualifying.
"The mechanics worked their butts off," said Ricciardo. "The win was the real reward for all their hard work."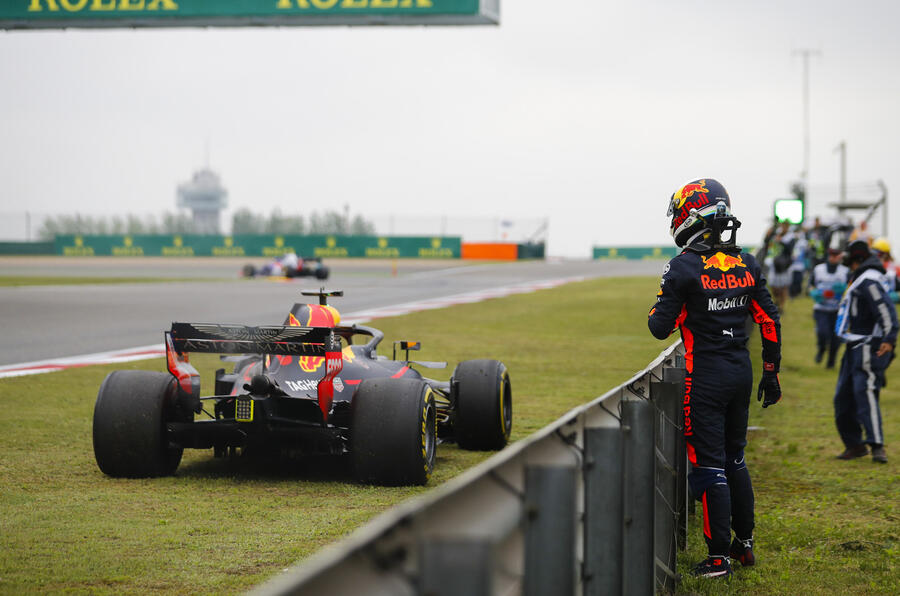 Verstappen under fire again
While Ricciardo enhanced his reputation as one of F1's best overtakers, his team-mate Verstappen enhanced his reputation for impetuosity.
After his near-miss with Hamilton cost him a shot at victory, Verstappen recovered well – until he attempted to pass Vettel for third place. The two collided, with both spinning.
Verstappen carried on, but picked up a ten-second penalty that dropped him to fifth. Vettel limped on, falling down the order to eighth. And so, having sparked a brief spat with Hamilton at the previous race in Bahrain, this week Verstappen found himself needing a chat with Vettel.
"I locked the rears and hit him. It was my fault," said Verstappen. "It's easy to say after that I should have waited, and that probably would have been the best idea."
Vettel said: "He realised that he did a mistake. I said to him 'the races are long, and you threw your podium away.' He realised he messed up, and I appreciate he came up to me straight away."
Hamilton closes in despite 'disaster'
Hamilton leaves China second in the championship, and just nine points behind Vettel, but he wasn't happy after what he called "a disaster" of a weekend.
Formula 1: new cost cap and standardised parts to improve racing from 2021
The Brit was soundly beaten by Bottas in qualifying, and couldn't match his team-mate or Vettel for pace in the race. He was also left to rue the fact he stayed out on old tyres when the Red Bull drivers behind him ducked into the pits.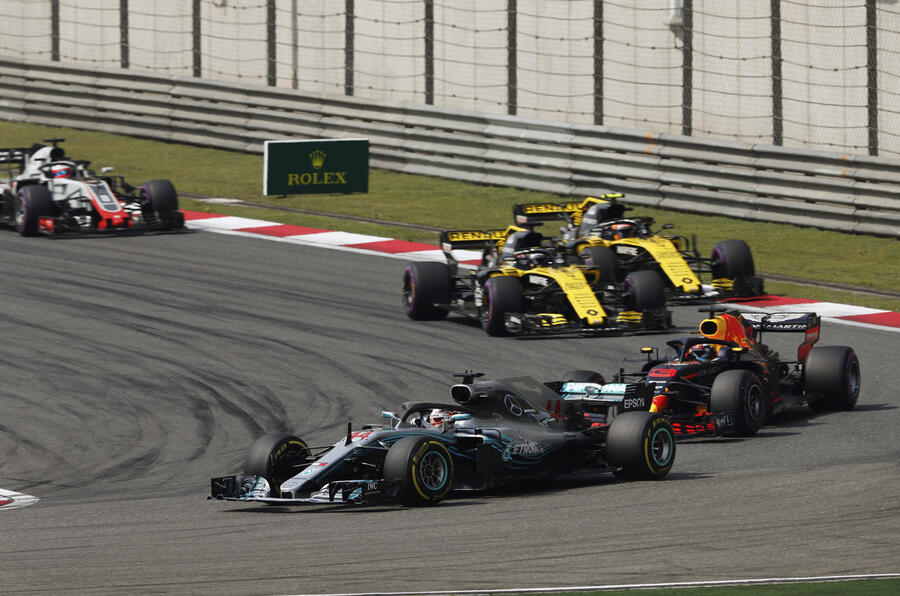 "I've got to try and get myself back into normal performance mode or more valuable points will be lost," said Hamilton. "I'm thankful for a couple of incidents that kept us kind of in the battle."
Bottas: we deserved to win
Bottas admitted feeling a bit hard done by in his 100th grand prix, particularly since the timing of the safety car's deployment didn't allow him to stop for tyres when the Red Bulls did. "It's disappointing," he said. "We were giving everything we had and it kind of felt like we deserved victory. We just got a bit unlucky – but that happens sometimes."
From hero to zero for Gasly
A week after claiming an incredible fourth place for Toro Rosso-Honda, Pierre Gasly didn't have such fun in Shanghai – colliding with team-mate Brendon Hartley mid-race.
Both drivers said the crash was caused by miscommunication. Gasly said: "The team told me 'Brendon is going to let you pass at the end of the straight', so I expected him to let me by. When he finally started to turn in normally, it was too late."
Still, Gasly's Red Bull paymasters won't be too upset, since the safety car period to clean up the debris helped the senior team somewhat.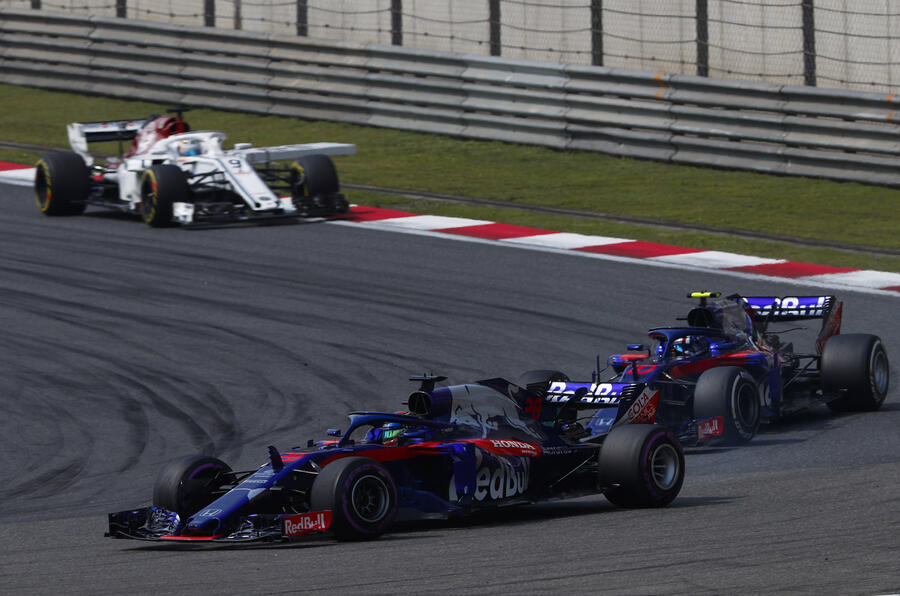 Next race: Azerbaijan Grand Prix, Baku, April 29
Read more
Formula 1: new cost cap and standardised parts to improve racing from 2021
Red Bull and Aston Martin plan more 'incredible projects' under new partnership
Matt Prior: How can we make F1 more exciting?
F1 2018: Vettel wins again in Bahrain
Source:: Autocar