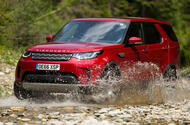 JLR is busy building a new car factory in Slovakia. Why there? We drive 2734 miles in a new Disco to find out
There are 648 scissor lifts – cherry pickers, access platforms, call 'em what you will – at the new Jaguar Land Rover factory in Nitra, Slovakia. Not 'about 650′, not 'more than 600′, or – God forbid – '647′, because that would, logistically, be one too few. No. There are 648. Precisely.
This place is overwhelming. To me, anyway. Perhaps not you. Maybe you build car factories for a living. But to me, it's bewildering. As I write, there are 4000 people working through the Slovakian summer, making a new factory on a site that was, this time last year, flat ground.
It's overwhelming because it's a car plant. I've seen those before, and very impressive they are too, but, not to put too fine a point on it, once they're up, they do the same thing every day. You put in some metal and plastic at one end and, although mechanical and electronic wizardry occurs along the way, you get an appropriate and understandable number of cars out of the other. It's like that episode of Bagpuss where the mice make the same biscuits over and over again: material in, material out. Easy enough to grasp.
A car factory under construction, though, is something else. Honestly, where do you start? Apparently, in correspondence with the Slovakian government, who say they'll give you £125 million if you build your new factory in their back yard rather than in Mexico. Then you look down the back of the sofa to find the rest of the £1 billion the factory might cost. The EU is looking into that government grant, in case it was the reason JLR said 'no' to somewhere else within the EU, because that's not the point of such grants (although it does prompt the question: "What is the point, then?"). But apparently, such toothsucking is inevitable. Besides, Volkswagen, the PSA Group and Kia already make cars in Slovakia. It is not an unusual business decision.
I'm getting ahead of myself. The factory visit is for three days' time and will be the destination after I've spent 1300 miles or more at the wheel of a Land Rover Discovery, which is so far the only vehicle JLR has confirmed it will build in Slovakia.
There are other reasons for taking this trip in a Discovery. It's Land Rover's newest car, and although we've tested it before, never quite like this. When we last tested it, only off road, I figured it was probably one of the most capable cars on earth. So here I want to see the whole breadth of abilities: between London and Nitra, I want to try it flat out on a motorway, squeeze it around a city, and push it off road.
So I've got a plan. Get into France, and then get out of it as soon as possible, because the last time I was travelling through it, we were stopped by Le Fuzz Chaud on the autoroute and told we'd been speeding when we hadn't. We argued the toss and they shrugged, said "Okay", and let us go on our way, but it's hard to imagine it happening on the M20. Anyway, I like France but it's funny how incidents play on your mind so my plan is to get into Belgium sharpish, then Germany, put the hammer down, get lost in a German city and then look for a place to do some off-roading.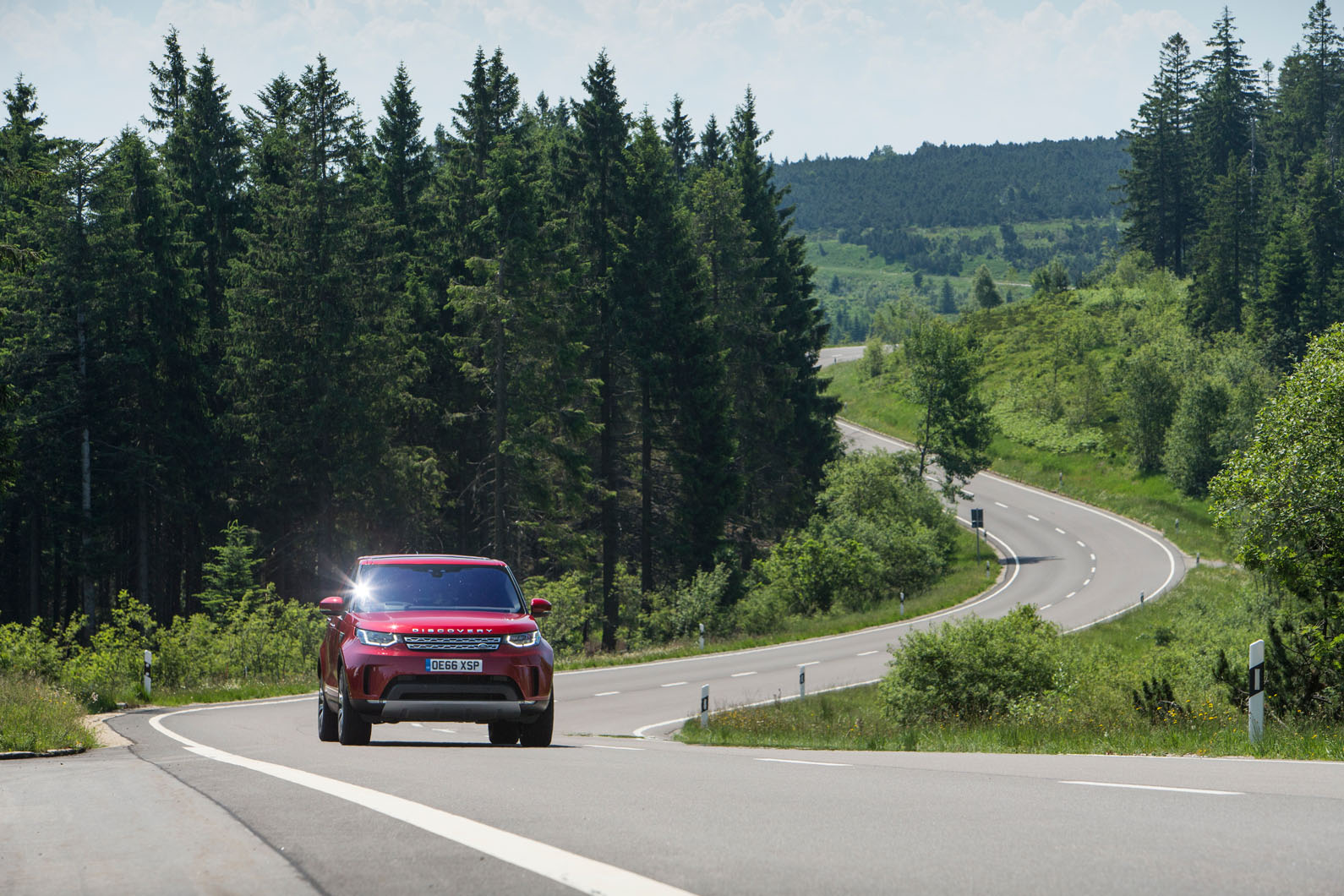 Then I meet photographer Luc Lacey at gawd o'clock on a Monday at our London office, and he tells me his plan, which is to spend more than a day in France, including shooting in a French city, and only then move on to some fabulous roads, and eventually towards Slovakia.
So naturally I agree to do that instead. As an old art editor of ours once said: you can make up the words, but you can't make up the pictures. So the photographer always wins.
The car? It's a Discovery in a flavour I haven't tried before. The people at Land Rover tell me – because they would, wouldn't they? – that this (at least) 2230kg Discovery is quite easily powered by a 2.0-litre four-cylinder diesel engine that makes 237bhp and 369lb ft from 1500rpm; and that you barely need to worry about having the 3.0-litre V6 instead unless you tow heavy things. This one does 0-60mph in 8.0sec and 121mph on the flat and, honestly, how fast do you want a Discovery to go?
This is the perfect chance to find out. It arrives in HSE Luxury specification, which means that there's a four-cylinder SUV on sale today at £62,695. Or, by the time you've added some options you'd probably pick, like a tow bar (£895) and metallic paint (£830), and some you probably wouldn't (park heating and a head-up display, at £1035 each), this is a £74,355 car. A lot? You betcha. But apparently, more than half of Discovery Sports, the next model down the range, are sold with top specification trim, taking them, as a rule, to a list price of over £50,000. It's no wonder JLR thinks its ranges can take ever increasing expansion upwards.
Perhaps justifying that elevated price is why it has made the Discovery look 50% more Range Rovery; from the front, at least. From the back, it's 100% more 'Sloth from The Goonies', in an effort to retain some cues from the Discovery 3/4, which looks more like a design classic every day
But it still does what a Discovery should when it comes to ride quality and sits you, if not quite as imperiously as before, comfortably in an armchair. Material quality is good, and if the infotainment is still not quite the equal of BMW's iDrive, it's pretty well improved. It makes a journey to Nancy – the kind of distance that most people drive in a fortnight but …read more
Source:: Autocar