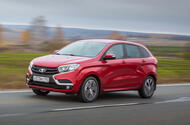 The Lada X-Ray SUV has been on sale since 2016
We sampled the Lada X-Ray SUV and Vesta Cross saloon. Should you still be cracking Lada jokes?
Lada cars haven't been sold in the United Kingdom since 1997, when tightening European Union safety and emissions regulations spelt the end for the firm's ageing models in the market.
So for many people in Britain, any views of Lada are frozen in time from 20-odd years ago. But in recent years, thanks to investment from Group Renault, the Russian firm has made some major advancements, refreshing its range with a host of new machines. The resurgence has been so successful that Lada is now exporting cars from Russia again – although not to the UK or EU, since the current Lada range still falls short of Euro 6 engine regulations.
Behind the scenes at Lada's Russian headquarters
So what are modern Lada cars like to drive? On a visit to the firm's vast main factory in Togliatti, Samara recently, we had short drives in a handful of the firm's new machines around the firm's Togliatti test track. Sadly, that circuit's banked turns are no longer in use, but there was a mix of long straights and fast and slow corners to get a feel for a car's handling.
While our drives were not long enough to offer a definitive verdict, they did show that you can cast away those old stereotypes: modern Ladas are actually rather decent.
Lada X-Ray: driving the firm's image-changing SUV
The X-Ray SUV has largely set the template for the new generation of Lada, particularly with its bold X-motif styling. The machine is built on the same Renault platform as the Dacia Sandero Stepway, although the shared links are hidden well by the Lada's bold exterior design.
The interior is less distinctive, if perfectly functional, and the infotainment is certainly not cutting-edge. It's largely functional grey plastic, although as a reminder that Lada has definitely moved on since the 1990s there is a touchscreen-based infotainment system.
The X-Ray is a small SUV: 4165mm long, 1764mm wide and 1570mm wide. It rides well, with handling much as you'd expect from an SUV of this size. In corners there's some body roll, but the X-Ray remains stable enough for most needs.
Lada unveils 4×4 Vision concept at Moscow motor show
We sampled the top-spec 1.8-litre 16-valve petrol engine (a 1.6 is also available), which delivers 120bhp and 125lb ft at 3700rpm, giving it a claimed 0-62mph time of 12.3secs and top speed of 116mph. It's not going to rival the burgeoning ranks of hot SUVs, then, but it performed decently, albeit lacking the refinement of most modern motors you'll find in the UK.
The big disappointment was the five-speed automatic gearbox, which undid much of the promise shown by the engine through a stubborn reluctance to change up gears: perhaps fittingly, it occasionally felt a few decades behind the times.
Lada Vesta Cross: behind the wheel of the high-riding saloon
The Vesta is Lada's mid-size saloon, and is currently battling with the Kia Rio for honours as the top of Russian sales charts. Launched in 2015, it was one of the early cars to benefit from the firm's links with Group Renault, with a number of components sourced from the French firm's range.
While the popularity of SUVs is on the rise in Russia – mirroring global trends – the market is unusual in that there is still strong demand for saloons. That's led Lada to develop a number of jacked-up Cross versions of its saloon models, combining traditional car styling with the high-riding position that's both fashionable and extremely useful in the rough Russian winters.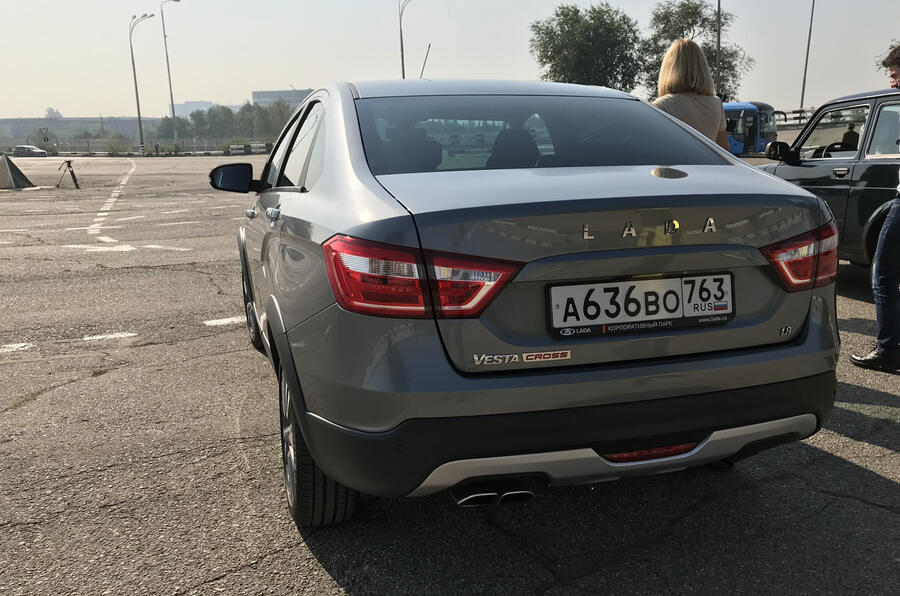 The Vesta Cross is the latest version to be launched, and expected to help make the saloon appeal to more a slightly more affluent audience. Our test car featured the same 1.8-litre engine as in the X-Ray, with identical 120bhp and 125lb ft outputs. In the Vesta Cross, the claimed top speed is 112mph, although the 0-62mph time is trimmed to 10.5secs.
Thankfully, the Vesta Cross was fitted with Lada's five-speed manual gearbox, allowing us to exploit the engine far more than we could with the X-Ray. Gear changes were smooth, and the throw was direct: trust us, if you're speccing a Lada, go for the manual.
The Lada museum in pictures: greatest hits and craziest concepts
Handling-wise, the Vesta Cross was solid if not spectacular: it didn't exactly enjoy being chucked into corners, but it was prepared to go along for the ride with little complaint. That slightly elevated stance didn't seem to have excessively compromised the handling, and it rode well over the bumps that could be easily found in parts of the Togliatti test track.
Most importantly, there is much to recommend about the Vesta Cross as a family car: the interior was a little more luxury than in the X-Ray we tried – although we hasten to add that's a relative term, and it's still relatively utilitarian compared to current UK market standards. But everything was well laid-out, and felt solid and built to last, which is as you'd want from a family car.
Notably, interior space was excellent, particularly in the rear. And there's a substantial 480-litre boot.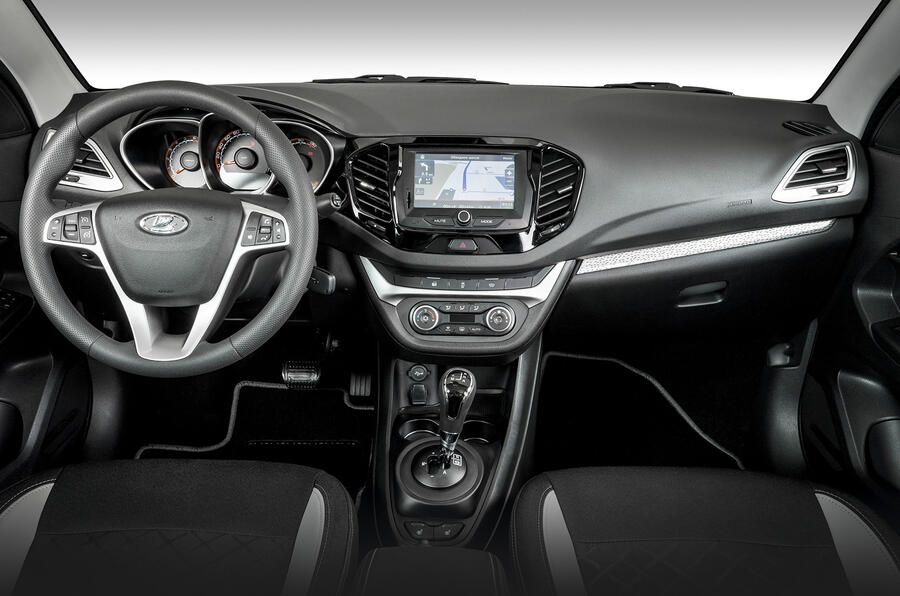 So what are modern Lada models really like?
You can definitely stop laughing at Lada for producing rubbish cars: both the X-Ray and Vesta Cross are pretty decent. That said, they're hardly at the cutting-edge and it's hard to imagine they'd fare well when directly compared against most machines you'll find on UK forecourts.
But where Lada really scores is on price. Head to your nearest Lada dealer (which, admittedly, will likely involve a trip to Russia), and you'll be able to buy the X-Ray 1.8 from £7500 or so, with a Vesta Cross 1.8 costing around £8700. So even if they're not exactly cutting-edge models to rival top European machines, it's no joke to say that they're excellent value for money.
Read more
Behind the scenes at …read more
Source:: Autocar