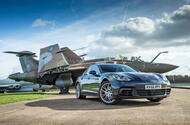 Panamera 4S diesel has its own rapid take-off trick, too
The potential of diesel cars first hit a disbelieving Andrew Frankel in 1991 and they've just kept improving. But can a 42.2mpg diesel GT really do 0-100mph in under 10sec?
When I joined Autocar almost 30 summers ago, the king of the diesels was the promisingly entitled Citroën CX DTR Turbo 2.
Compared with anything else we'd tested powered by the same fuel, it was a rocket ship, the oil-burning Bugatti Veyron of its day. And if you got it off the line just right, ignored the smell of burning clutch and timed your gearshift to perfection, it would not quite manage to get to 60mph in 10sec.
More normal 0-60mph times for diesels of the day were 17.5sec (Ford Granada), 15.8sec (Mercedes-Benz 190D) and 18.2sec (Volkswagen Golf). Diesel cars were not just noisy and filthy, they were also so slow that you'd consider chewing your arm off just to liven up the journey a little. I know. I can remember driving them.
Which made me think. Could 30 years of progress possibly mean that today there might be a diesel car that would reach not a mere 60mph in 10sec, but 100mph instead? To give you some idea of what we were asking, that would mean finding a diesel that would get from rest to three figures quicker than we managed in an Aston Martin GT8 or any current Bentley or Maserati we've tested. It would be quicker than a Porsche 718 Cayman S and the BMW i8.
There was only one candidate for the job. When we road tested it, the Porsche Panamera 4S Diesel did 0-100mph in 10.3sec, close enough for us to wonder if there was a way to make it the first diesel car ever to drop into single digits.
Our plan was simple: we'd cheat. All Autocar road tests are conducted with two people on board and a full tank of fuel. If I drove the car alone and with no more diesel in the tank than you might squeeze out of a small flannel, might that shave off those few annoying tenths while still being a representative test that any owner could repeat? We repaired to Bruntingthorpe Proving Ground in Leicestershire to find out.
I'd like to say there was a lot of skill in what followed, but beyond that required to read the handbook to find out how the launch control worked, there was none. I put it into Sport Plus, left foot hard on the brake, right foot hard on the throttle, waited for the dashboard to tell me the car was ready, lifted my left foot. And then the car just got up and fled.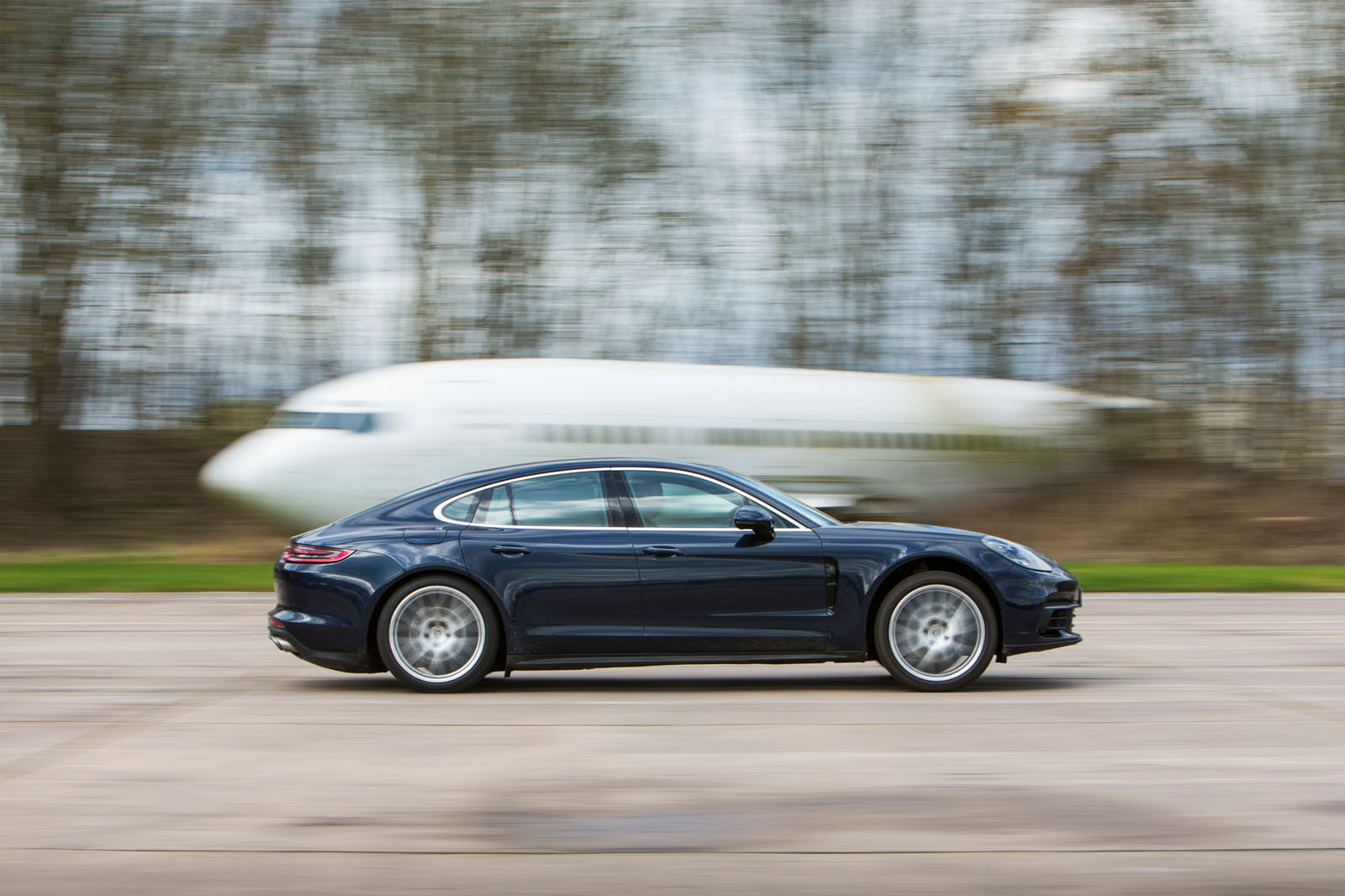 Save for the physical forces on my body, there was remarkably little drama as the low-revving, torque-laden 4.0-litre twin-turbocharged V8 bowled the Panamera down the runway. So little, in fact, that I knew it had failed in its quest. Except it hadn't. It had reached 60mph in 3.6sec and 100mph in a barely believable 9.3sec. Consider that the brand-new Porsche 911 Carrera S needs 9.4sec and the supercharged V6 Lotus Exige S 9.6sec and you have some sense of the level of performance that's now available from the black pump. As someone who grew up in an era when diesels were so slow that it was often difficult to pull onto a fast-flowing roundabout, I could scarcely believe what I was seeing. So I turned around and did it the other way, just in case there was a force 10 gale blowing the Porsche up the runway. And indeed it was slower, but not much: 0-60mph in 3.8sec, 0-100mph in 9.6sec.
Perhaps just as remarkable was the way it would accelerate smoothly to a true 165mph so quickly that there is no doubting Porsche's claimed 177mph top speed is typically conservative. Thirty years ago, we'd tested a grand total of one car with a recorded top speed higher than that: the ultimate version of the Lamborghini Countach, the QV, which managed to better the Panamera's top speed by a single mile per hour.
But there's more to this diesel even than that. When I think of what I want from a grand touring sports car, it basically comes down to effortless thrust, a stirring soundtrack and a massive range. This Panamera has it all. Compared with the more powerful but heavier and slower Panamera 4 Hybrid, with its coarse V6 motor and far worse real-world fuel consumption, I conclude there really isn't much of a comparison to make. That is unless your motivation is solely financial and you live your life in that very particular way that allows you to make the most of the currently very benign company car tax system under which such cars now shelter. Everyone else should pay the extra and buy the diesel.
But this Panamera is just the latest and greatest in a long line of fine diesel cars. The car that converted me to the cause was actually a BMW, a 325td from around 1991. I vividly remember taking one from Autocar's old Teddington office and within half a mile getting out and checking the badge on the back. I simply couldn't believe a car this smooth and quiet could possibly be powered by diesel. And when they slapped an intercooler on it and created the 325tds, it was quick, too, at least by the standards of the day. It was the first diesel I can recall that would reliably pop sub-10sec 0-60mph runs all day long.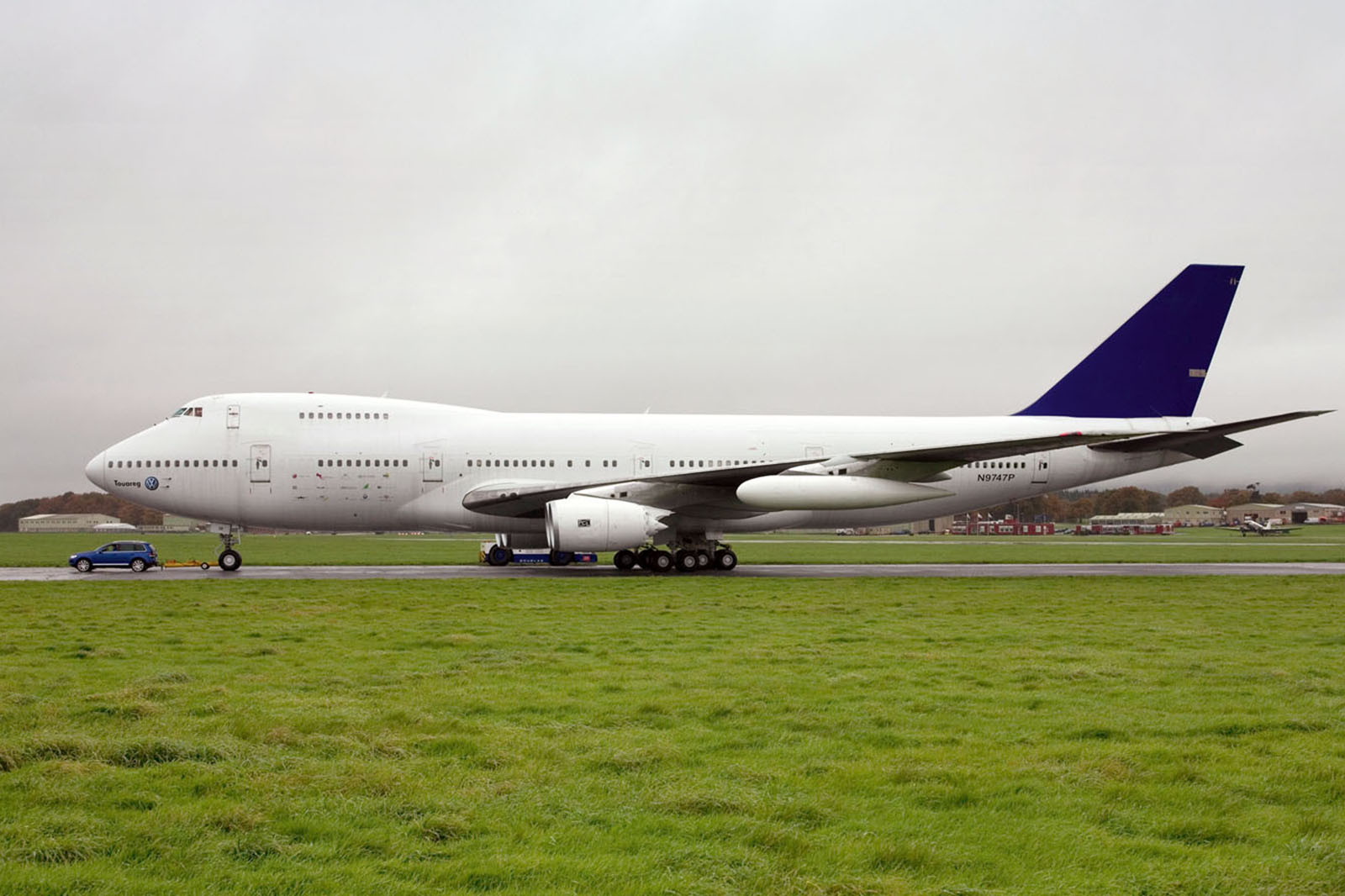 There have been others. I have a soft spot for the 5.0-litre Volkswagen Touareg V10 TDI because it was the first car I used for towing that seemed genuinely unaware that it was lugging the equivalent of a whole other car across Europe.
But probably the biggest gains have been achieved right in the middle of the market, and this should be no surprise …read more
Source:: Autocar