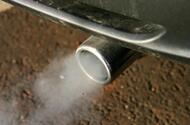 Diesel cars will soon have to pay £20 per day to enter some of the UK's most polluted cities.
Drivers of diesel vehicles could benefit from a scrappage scheme, as the Government moves to improve air quality in English cities
A diesel scrappage scheme has been suggested as a possible lifeline for diesel drivers, amid a recent spate of penalties implemented to improve air quality.
Diesel drivers could be paid to trade in their cars, the BBC reports, after outcry from drivers who were encouraged into diesels by former governments. It was previously believed that diesel emissions were less harmful than those of petrol cars, but since the Volkswagen emissions scandal broke, the effects of diesel emissions have been under close scrutiny.
On a visit to the Middle East, May said: «Decisions will be taken when we produce that [air quality] plan.
«But I'm very conscious of the fact that past governments have encouraged people to buy diesel cars and we need to take that into account when we look at what we do in the future.»
The scrappage scheme plan was originally suggested by London mayor Sadiq Khan, who has held London's air quality near the top of the agenda since taking office last year.
Daily diesel 'Toxin Tax' of £20 for worst polluted cities
Drivers of diesel vehicles will soon have to pay £20 per day in 'Toxin Tax' in a new Government initiative to discourage drivers from diesel, according to The Times.
As concerns about diesel cars' emissions become more widespread, both commercial diesel vehicles, such as lorries and coaches, and diesel passenger cars are in the crosshairs to be hit with the £20-per-day tax in England's 10 worst affected cities, which include Birmingham, Derby, Leeds, London, Nottingham and Southampton.
Newer vehicles would be excluded from the tax, and in cities ranking below the top ten for poor air quality would only have the measures applied to commercial diesel vehicles. In some areas, they'll be banned altogether during peak hours.
Environment secretary Andrea Leadsom is expected to announce the scheme later in the week.
London mayor Sadiq Khan is also due to announce a £12.50 daily fee for higher polluting vehicles inside the North and South Circular roads, which comes into effect in October. This is on top of the congestion charge, as well as the £10 T-charge for peak traffic travelling.
It's not the first time diesels have come under fire recently. Since the Volkswagen dieselgate emissions cheating scandal, numerous calls for tax hikes, charges and levies have been reported, and cities across Europe have planned to ban diesel or all fossil-fuelled cars in the future.
Read more:
Is it time to say goodbye to diesel?
Will London's pollution problem spell the end of diesel cars?
Norway to phase out petrol and diesel cars by 2025
German states want to ban petrol and diesel cars by 2030
Westminster council to charge diesel drivers 50% more to park
Diesel vehicles to be banned from Paris, Madrid, Athens and Mexico City by 2025
Source:: Autocar