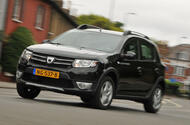 We're familiar with the Sandero – it's the cheap fuel that really intrigues us. We've sourced a dual-fuel Dacia to determine whether running a car on LPG is practical in Britain
Why we're running it: UK doesn't get new cars with factory-fit LPG tanks. So we are using a dual-fuel Sandero to find out what are we missing?
Life with a Sandero Stepway LPG: Month 3
Counting the miles as well as the pennies – 11 October 2017​
The wealth – or rather the dearth – of LPG motoring has been shared around Autocar HQ in recent weeks, as others begin to discover that the curious Dacia with the Dutch numberplates doesn't bite.
News editor Rachel Burgess grabbed the keys to see how different a Dacia Sandero is to drive on LPG from one running on petrol.
"What's most remarkable about the Dacia is how unremarkable it is," she came back saying. "I was constantly trying to find ways in which it was different to drive from a non-LPG one but never managed it. I expected it to feel heavier (due to the extra fuel tank) and slower (extra weight) but it just felt the same."
Nic Cackett, former Autocar road tester and now editor of our sister title PistonHeads (check it out at pistonheads.com), went one further and broke the seal on the hallowed tank of petrol, not used since the Sandero LPG arrived.
"I rather liked the seamless transition to the Stepway's conventional reserve. It made the potential range seem colossal," said Nic, "but the eventual requirement for consecutive goes at separate pumps does rather reinsert the strife."
Back on the subject of pumps, I mentioned last time about a bad experience with one of the newer kinds of pump at a Shell I found on the A316 near Autocar's office.
The nozzle struggled to fit onto the car and then the got adaptor stuck on when refuelling was eventually done. I blamed myself.
Well, Rachel had the same problem with the same pump. "It didn't work," she said. "My partner and I both persisted for 20min before giving up and heading to another garage."
Rachel had another observation that tallies with my own: the indicator of how much gas is left in the tank gives about as straight an answer as a politician on Question Time.
How did my first ever attempt at filling up the LPG-fuelled Dacia go? Take a guess… pic.twitter.com/0RwcH1LlsY

— Rachel Burgess (@theburgeword) September 17, 2017
"I put in only £10 of fuel to a tank that was almost empty, yet when I got back behind the wheel, it said the LPG tank was full," she said. "My guess is that the LPG indicator is not an awfully fair measure of how much LPG remains in the tank."
She's right on that, but the office consensus on the available range from a tank of LPG is around 200-250 miles, depending on how brave you're feeling when the red light on the little tank indicator comes on.
Last word to Nic, who donned his road test flat cap one last time for his appraisal of the rest of the Sandero's manners.
"For all the practical limitations presented by our Stepway – the intransigent pumps, the south-paw steering wheel, the airport-car-park-confounding numberplate – it's worth reiterating what a happy and contented car the underlying model really is," he said.
"I drove it back from Luton one night – after midnight, after a flight and after very little sleep – and although the steering may be as slow as oak-tree growth, the Dacia's pulpy, affable ride and squidgy seats make it almost impossible to complain about."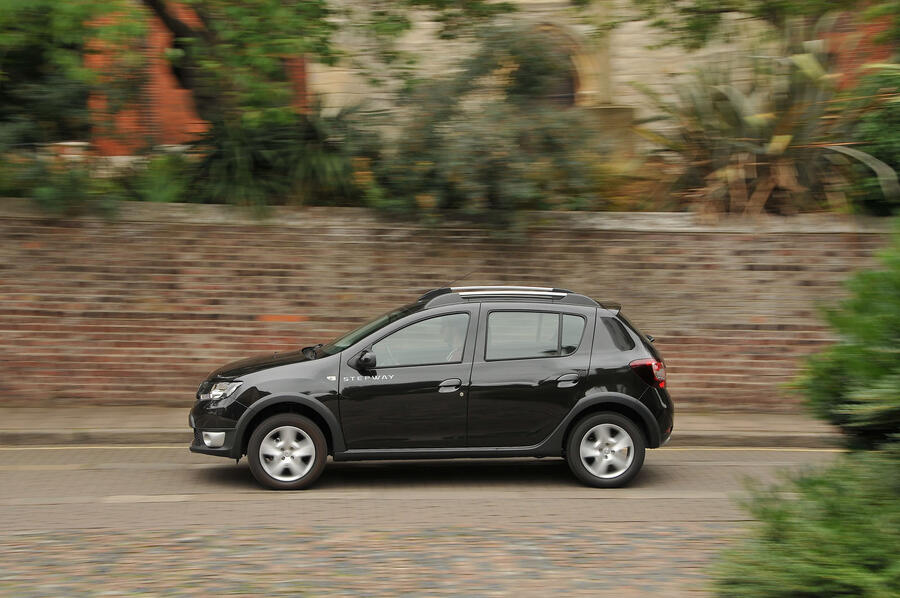 Mileage: 1592
Life with a Sandero Stepway LPG: Month 2
Counting the miles as well as the pennies – 06 September 2017
My first credit card bill since I took ownership of the LPG-powered Sandero Stepway has landed, and it makes for happy reading.
Which is good news, given that I signed off my first report on the car last month by noting this was the long-term test of the calculator and credit card as much as the car itself, to assess the viability of LPG as a fuel to help improve the UK's air quality problem and save motorists a few quid in the process.
We've had two brims of the 40-litre tank so far: a 28.17-litre fill that took me 213 miles, and a 30.76-litre replenishment that got me 234 miles.
Those fills were both carried out when the red warning light was illuminated on the LPG tank indicator, backing up some internet research that suggested Dacia has quite a creative interpretation of the amount of gas remaining.
Each time, LPG cost 58.9 pence per litre, meaning that the fills came in at £16.59 and £18.12 respectively. That means it costs £34.71 to travel 447 miles at an economy rate of 34.5mpg.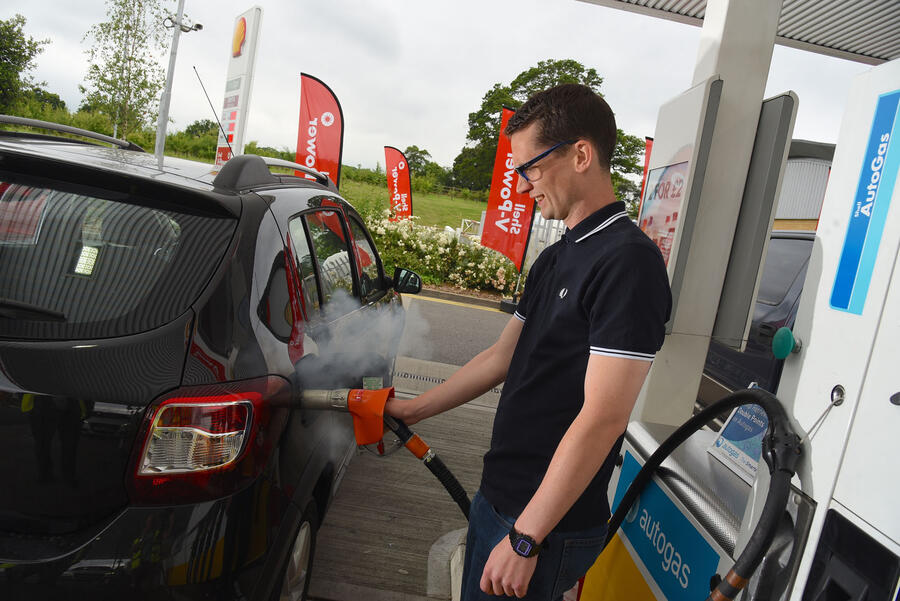 So how does that compare with a petrol-powered equivalent? As luck would have it, our sister magazine What Car? also has a Dacia Sandero (albeit in non-Stepway spec) on long-term test. Using the same 89bhp 0.9-litre three-cylinder engine, it is averaging 43mpg.
The economy in an LPG car is always worse, due to the fuel having a lower calorific value, but given that petrol has averaged around £1.15 per litre over the same period, the fuel cost of £54.35 to travel the same distance in a petrol Sandero leaves you an extra £20 out of pocket.
However, it's worth noting that the petrol Sandero would have done close to that distance between fills, rather than the more frequent stops needed in the LPG car.
When those fills have been needed, it has been fairly easy to find LPG fuel pumps so far, one always having a welcome habit of creeping up on a roundabout just in time for the tank to run completely dry (if …read more
Source:: Autocar