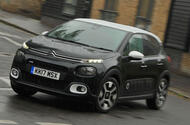 Is the third gen Citroën C3 'fresh and different' enough to take on its supermini rivals? We spend six months with one to find out
Why we're running it: Charm, usability and simplicity are the C3's trump cards – we're finding out how it plays them
Life with a Citroën C3: Month 1
Welcoming the Citroën C3 to our fleet – 20 September 2017
Citroën's C3 has never been a wildly popular car, easily eclipsed by better looking and better engineered rivals such as the Ford Fiesta and Renault Clio.
But this reincarnation, its third generation, hails a step change, as the French car maker looks to reinvent itself following its split with DS. That is now deemed the premium brand in the PSA Group, while Citroën focuses on being 'fresh and different'.
Indeed, in place of its bubble-esque predecessor, this new C3 is infinitely better looking, with funky colour themes and the option of those unusual airbumps, first seen on the C4 Cactus.
We've opted for the top of three trims, Flair. It's a well-specified car that comes with a reversing camera, dark tinted windows and a 7.0in touchscreen.
It is also the only trim that gets those airbumps as standard. Otherwise, they cost £290.
We've chosen the most powerful petrol engine to put through its paces, the PureTech 110 S&S (stop start) in five-speed manual guise. The three-cylinder 1.2-litre achieves 0-62mph in 9.3sec and promises fuel economy of 61.4mpg and CO2 emissions of 103g/km.
For comparison's sake, the equivalent Ford Fiesta is the 1.0-litre 123bhp Ecoboost engine in Titanium trim, which costs £17,295. That hits 0-62mph in 9.9sec, delivers 67.5mpg and has CO2 emissions of 98g/km. In short, slower but more economical.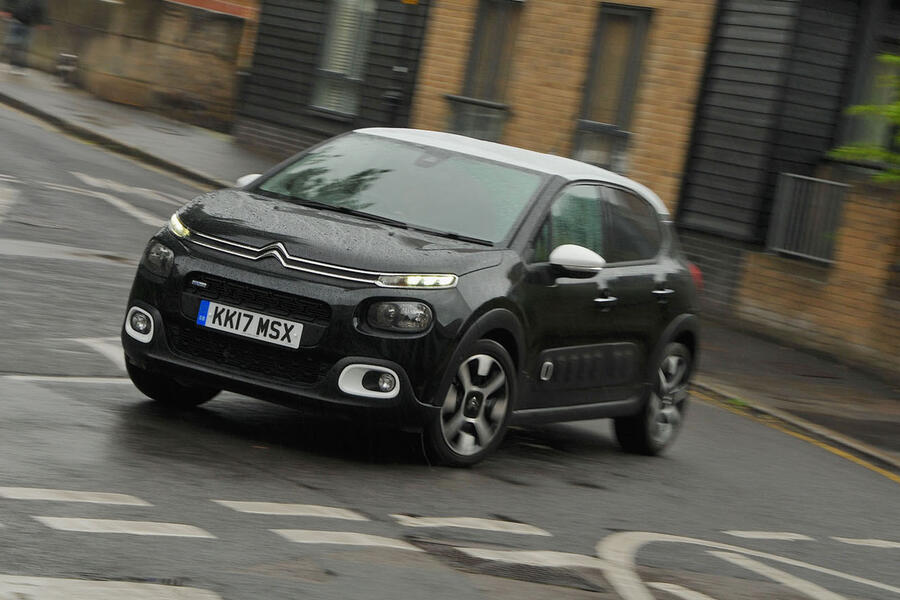 So what are my hopes for the C3? Well, I'd genuinely like there to be a new contender for one of the top spots in the supermini sector.
The Fiesta, for all its outright goodness, is pretty dull in my book. I'd like the C3 to not only look attractive but perform attractively too so it can compete.
Citroën loves to harp on about its focus on comfort, so I'm intrigued to see how well the car absorbs the endless speed bumps on my road, plus plenty of uneven road surfaces.
Comfort also plays an important part in the interior – will I become fidgety when I'm stuck on the North Circular in a torturous Sunday afternoon traffic jam?
It's the first time I've lived in London with a supermini, which I've always thought the perfect type of car for such a setting. But I'm interested to see if it's useable in its compactness too.
My beau and I are still busy fitting out our house, so the odd trip to Ikea is inevitable. We also have a lively two-year-old niece to regularly accommodate in the back of the car.
My relationship with PSA Group infotainment systems isn't the best. A previous Peugeot 308 GTi long-termer had a painful-to-use system. Already, I can see a vast improvement with the revamped version in this C3, so I hope it's really up to the job.
Other early impressions: it has a great, original interior design; there's enough power for most types of driving; and there's work to be done on the over-firm rear suspension.
Alongside lots of inevitable town running, I have a few high-mileage trips coming up, so I'll be putting the C3 to the test in every sense. I want it to be worthy, but my first instincts are that it won't quite match up to its key rivals. Will it prove me wrong?
Second opinion
Citroën has always seemed at its best building cars with 'character' – and the confident design of the C3 certainly stands out in a crowded small-car market.
Of course, 'fun' cars with character can become tiresome to live with long term. Here's hoping the C3 stays charming over time.
James Attwood
Citroën C3 Flair 1.2 PureTech 110 specification
Specs: Price New £16,685; Price as tested £18,280; Options Metallic paint (£495), 7.0in touchscreen and sat nav (£500), keyless entry and start (£250), 17in alloy wheels (£200), red urban ambience (£150)
Test Data: Engine 1199cc, turbocharged petrol; Power 108bhp; Torque 151lb ft; Top speed 117mph; 0-62mph 9.3sec; Claimed fuel economy 61.4mpg; Test fuel economy 44.0mpg; CO2 103g/km; Faults None; Expenses None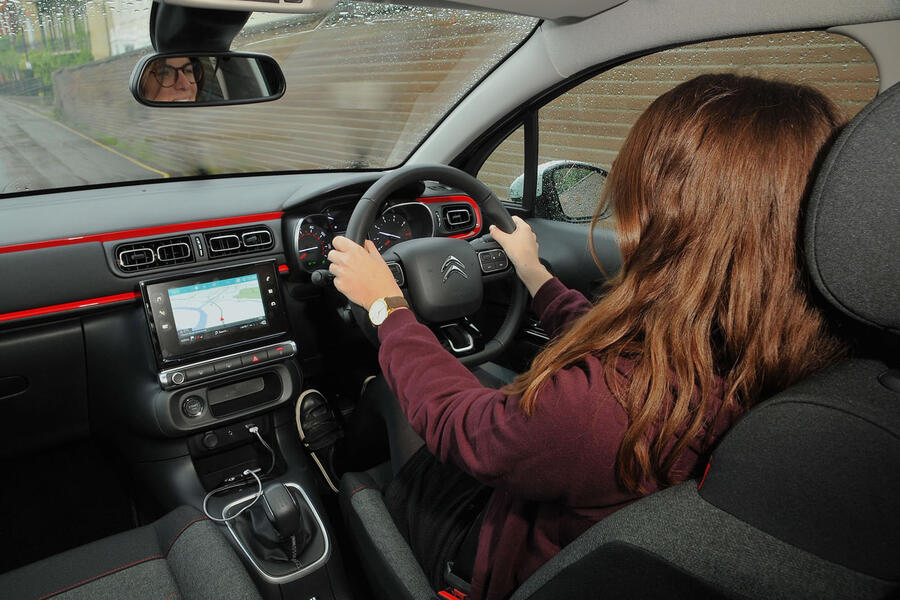 Source:: Autocar