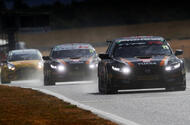 Neal clinched victory in the extended Diamond Double race
Jack Goff stars in qualifying and race one, while veteran Neal clinches glory in double-length finale
Triple British Touring Car champion Matt Neal clinched victory in the special extended Diamond Double race at Snetterton, held to mark the 60th anniversary of the series in his Honda Civic Type R. Rising stars Jack Goff and Ashley Sutton also took race wins at the Norfolk track.
Instead of the usual reverse-grid finale, the third race at Snetterton was extended from 12 laps to 20, with double championship points on offer and no success ballast. The race also featured its own separate qualifying session.
Picture special: 60 years of the BTCC
That was good news for Eurotech driver Goff, who went fastest in both qualifying sessions to claim two pole positions in his Civic Type R. He made the first one count, pulling out a big lead in treacherous wet conditions.
Behind Goff, reigning champion Sutton quickly fought his way up the order in his Subaru Levorg, soon moving into second place. He proceeded to close the gap to Goff, and the pair staged an epic battle in the closing laps, with Goff just holding on as they crossed the line nearly side-by-side.
Dan Cammish (Civic Type R) completed the podium ahead of Josh Cook (Vauxhall Astra).
Victory should have meant Goff also starting from pole in race two, but a delay picking tyres meant he didn't get to the grid in time and was forced to start from the pit lane. That meant Sutton effectively started from pole, and he made the most of it by taking a big lead. But a late safety car closed the pack up, and in the final laps second-place Cook (Astra) pushed Sutton hard.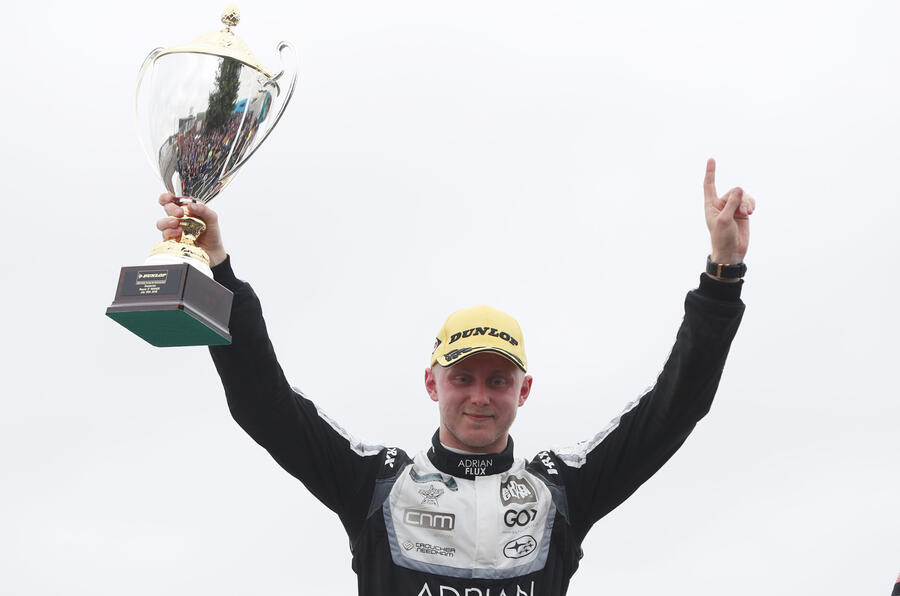 Arguably the drive of the race came from Speedworks Toyota Avensis driver Tom Ingram. Having retired from race one he started 27th on the grid, but stormed his way through the pack to claim the final podium spot.
Neal had a difficult time in the first two races, but had qualified second behind Goff for the Diamond Double race. He stalked his young rival in the early laps, then made his move and grabbed the lead when a mid-race rain shower slowed Goff's progress.
Inside the 2018 Honda Civic Type R BTCC racer
Goff and third-placed Ingram both closed in on Neal in the closing laps as the track dried, but the veteran held on to claim the 63rd victory of his career. The double points haul also vaulted him from seventh to third in the championship standings.
Ingram now leads the title race, six points ahead of BMW driver Colin Turkington, with Neal ten points further back.
Read more
Picture special: 60 years of the BTCC
Inside the 2018 Honda Civic Type R BTCC racer
Source:: Autocar