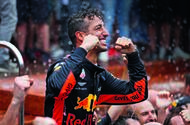 The contractual conundrum facing Daniel Ricciardo is a proper head-scratcher
We speak to F1's smiliest man, who has just received a multimillion-pound offer to switch teams
A first-world problem of the highest order it may be, but the contractual conundrum facing Daniel Ricciardo is a proper head-scratcher.
Just hours before the 28-year-old Formula 1 ace sits down to chat with Autocar at a Circuit Paul Ricard cooking in its own Provençal juices, news breaks that a contract worth a staggering £15 million a season is in the offing — and it's from McLaren.
What money. What a team. But it's not so simple. A move would mean departing an outfit that has masterminded Ricciardo's seven grands prix victories. The Red Bull driver would need to pass up an inherent advantage gained from the cerebral presence of superstar aerodynamicist Adrian Newey, bid farewell to an organisation whose corporate image fits the Australian's bubbly personality like a Nomex glove, and say au revoir to a potentially championship-winning machine.
The confliction continues. Next season, Red Bull will use a Honda power unit that, despite showing recent potential, experienced calamitous teething problems in the back of a McLaren and remains off the pace.
The team also appears to favour Ricciardo's teammate, the young Dutchman Max Verstappen, who but for a marginally quicker car and a touch more maturity seems ready for Michael Schumacher-esque dominance. To further complicate matters, McLaren is now using a hybrid power unit developed by Renault, the supplier Red Bull is itself ditching because the French-made V6 can't match its Ferrari and Mercedes equivalents for outright grunt.
Those esteemed teams have also yet to confirm their line-ups for 2019, so no wonder Ricciardo, out of contract at the end of the season and on the cusp of prime age for an F1 driver, says he's "not really close" to knowing what colours will grace his overalls come March 2019.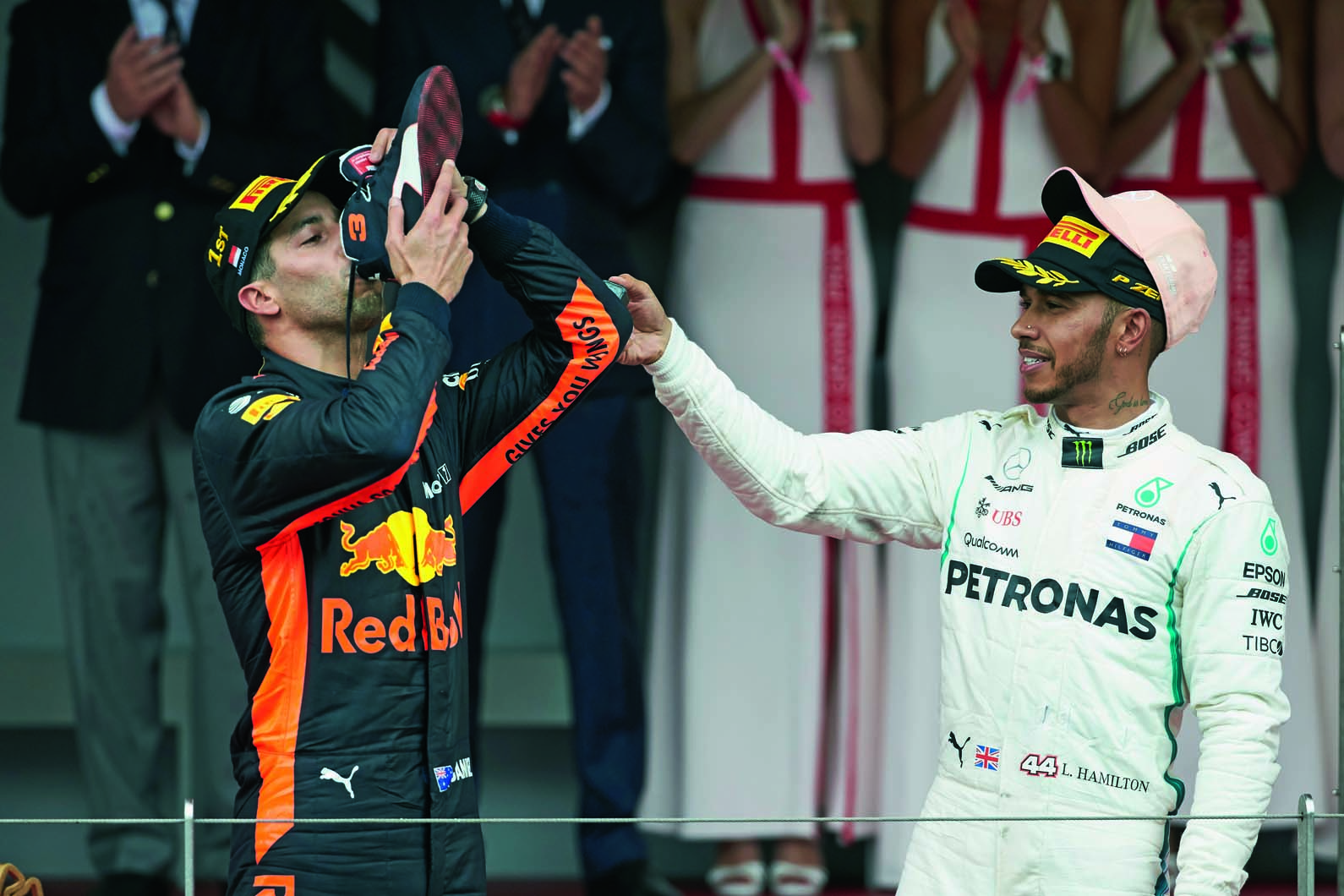 Not that he seems too concerned about any of this, here in Red Bull's palatial hospitality at the French GP. "My most difficult decision was leaving Australia and going to Europe when I didn't know what my talent was," he says, upending the widespread perception that F1 drivers possess a cast-iron self-belief from the day they're born. "I didn't really believe then that I was good enough."
He was good enough, of course, and so for fans it matters that Ricciardo finds himself in a competitive car, be it from Woking, Brackley or, just maybe, Maranello. An astonishing, natural sense of feel makes him murderously effective on the brakes, even by the standards of his peers, but there's a calculating mind to match the aggression. His brace of victories so far this season came after dismantling the field in China with an exhibition in overtaking before nursing a gearbox shorn of not one but two ratios past the chequered flag in Monaco. Sidelining his almost ever-present smile for just a moment, Ricciardo quietly describes the latter as the greatest moment of his life, with the accompanying sensations of "shock relief" quickly turning into "an immense power". One can only imagine the feeling.
Playing a contractual blinder — as Lewis Hamilton did in leaving McLaren for the 2013 season — could see him take many more wins at F1's most celebrated event. "Lewis pulled the trigger pretty well. Whether he fluked it… He says he really knew it was going to happen, but I don't know," laughs Ricciardo.
"But it's proof that something like that could potentially happen again."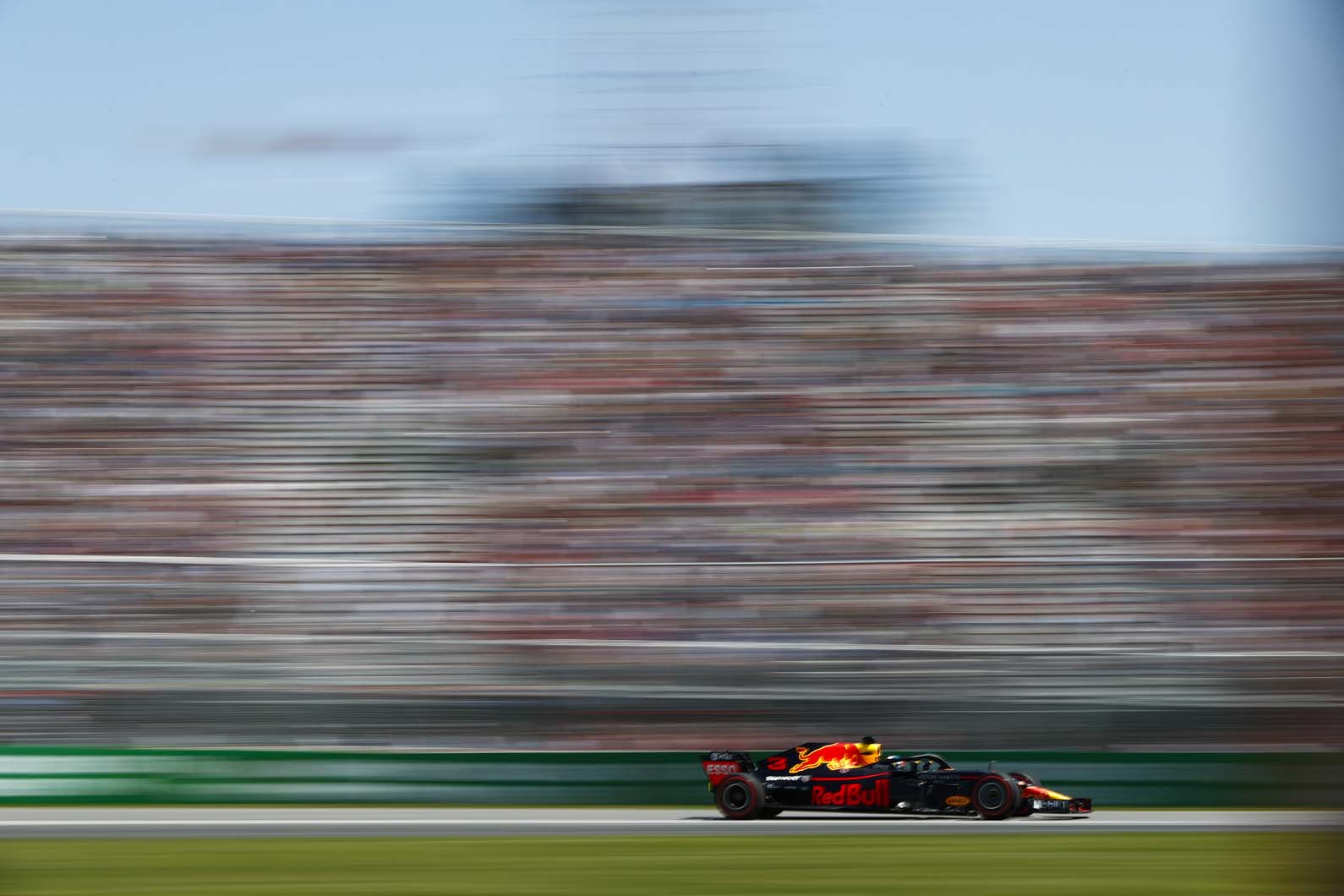 For now, "nice to have a bit of love" is how he describes the McLaren news, and if that seems a conceited remark in print, it certainly doesn't sound it in person. It's more the irreverence of somebody who commemorates a podium by drinking champagne out of a race-boot and seems to explicitly understand how lucky they are to race F1 cars for a living. Paired with the assertive nature of his driving talent, Ricciardo comes across as the kind of racer most of us would like to imagine ourselves as being.
"This is our dream job," he says, adding that a few of his paddock peers don't seem to enjoy it enough. It's a job Ricciardo admits has changed, though, largely because of media obligations that take up 70% of his working life — and the burden of 'off-track activities' can take its toll. Just ask Hamilton, who while an employee of Woking very nearly caved under the pressure of a relentless sponsor-engagement diary.
"Racing, overtaking and being the guy that had a crack and left it all out there, whether it was for first or fifth" is how the Australian describes his approach, and that's a lovely thing to hear at a time when tyres seem to mean more than testicles.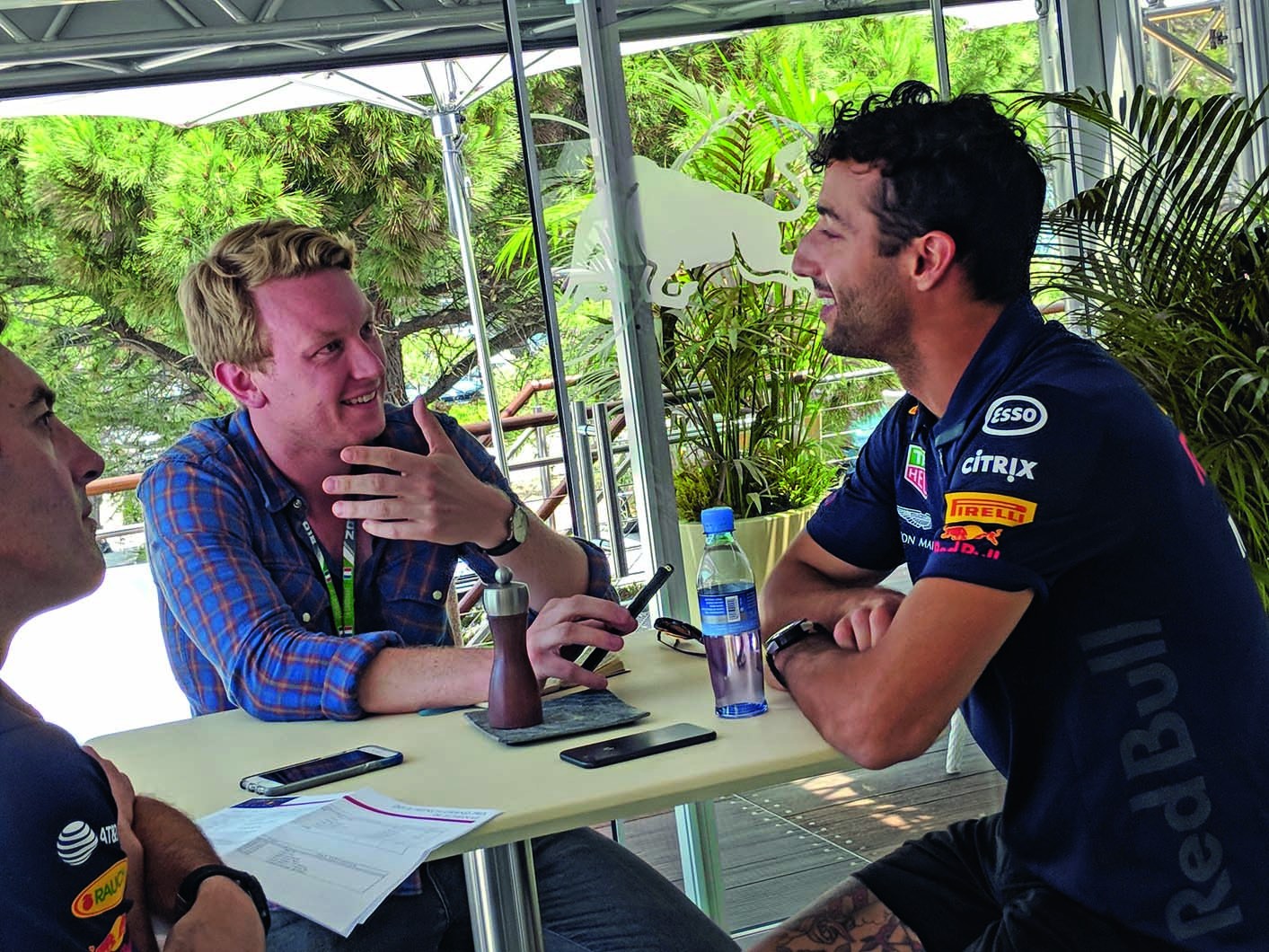 Unfair comment? Maybe, given the astonishing performance parameters of these modern cars. "You always need a level of commitment," says Ricciardo, who started his F1 career during the screaming heyday of the 2.4-litre V8s, "but at the speeds we're now going, the margin for error is smaller." The car, he continues, is simply going to get away from you that much quicker, and given that nearly 8g is now possible through some corners as a result of obscene levels of downforce, you can believe it. His driving style has had to adapt from his Formula Renault days, when the car would be 'skated' into corners on the brakes with tyres durable enough to entertain a loose rear.
It neatly follows that Ricciardo is a proper petrolhead (by no means guaranteed with modern F1 drivers), proof of which lies in his response to being quizzed about his money-no-object three-car garage: "Ferrari 250 SWB, Ferrari F40 and Aston Martin Valkyrie." Given a time machine, a course would be set for the turbo-crazed era of F1 in the 1980s, with its H-pattern manual 'boxes and visible oversteer. "No social media, no bullshit," he adds.
Ricciardo sits at the sharp end of the drivers' championship, ahead of …read more
Source:: Autocar