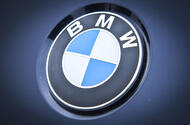 A man crashed and died after he was forced to avoid a broken-down BMW with no lights or power on a dark A-road; inquest concludes insufficient evidence for corporate manslaughter
An inquest has found that BMW's delay in recalling cars with a known electrical fault contributed to a man's death.
In December 2016 Narayan Gurung, a 66-year-old former serviceman, was killed in when he struck a tree in his Ford Fiesta after swerving to avoid a broken-down BMW that had suffered the issue and as a result had no lights on in the dark, since it was without power.
An inquiry for that case ruled that BMW did not respond quickly enough to rectify the issue and potentially prevent the fatality. It revealed that BMW had received complaints of the electrical issue as early as 2011, but the DVSA wasn't made aware of the problem until October 2014, when a consumer, not the manufacturer, contacted it. At that time, it was estimated that around 370,000 cars could be involved, although BMW had fixed only around five under warranty.
The inquest found BMW's actions were contributory to Gurung's death, but there was insufficient evidence to suggest corporate manslaughter, reports the BBC.
BMW described the incident as a «tragic accident», and said: «We need to reflect on what the coroner has said this morning, including her observations about the Code of Practice. Whilst BMW considers that it has followed all the processes required by the relevant regulations, we recognise the need for the automotive industry to review relevant processes and procedures. BMW UK would welcome the opportunity to work with DVSA in relation to its review of the Code of Practice.»
The UK's Driver & Vehicle Standards Agency (DVSA) accused BMW of providing false information of a critical electrical issue in its cars that has recently been linked to the fatal road accident, however the DVSA also drew criticism for not pressuring BMW into issuing the recall sooner. It has begun work on a revised code of practice for recalls, expected to come into effect later this year.
BMW issued a recall for 36,410 UK cars in April 2017, but it has now expanded it to around 311,800 cars so it can issue a parts change free of charge to fix the issue. Owners of affected cars will be contacted in the coming weeks and work is said to take less than two hours.
The DVSA told Autocar the German car maker knew of 19 cases for an issue that can render a car completely powerless back in 2014, but that it provided "incorrect information" that prevented "an informed decision" from being made to avoid a serious accident.
The issue came to light during an investigation by the DVSA and a subsequent investigation by the BBC's Watchdog. It is now known that close to 312,000 models, including 1 Series, 3 Series, Z4 and X1 petrol and diesel models produced between March 2007 and September 2011, are affected in Britain.
BMW says the problem stems from a «design of wiring configuration that means vehicle vibrations could potentially cause frictional corrosion on the plug of the power distributor». That means a vehicle's battery could lose connection to the fuse box, cutting out the engine and leaving the driver unable to switch on the brake or hazard lights.
Pressure is now being placed on BMW to explain why it took so long for a UK recall to be announced. The DVSA's lead engineer, Andrew Tudor, told BMW's supplier quality engineer Mark Hill that "we do not want a fatality" back in February 2016. The company had already recalled 500,000 cars in the US in 2013, as well as smaller recalls in Australia, Canada and South Africa, to address the problem.
The DVSA said that the misinformation provided to it, added to the fact that (unlike the US's National Highway Traffic Safety Administration) it currently has no legal power to demand a manufacturer to issue a recall, left it unable to step in and require earlier action.
BMW said that there was initially no large-scale UK recall because there are technical differences between cars in the UK and other markets, as well as differences in technical layouts due to left and right-hand drive. The company said each vehicle type is being investigated, taking into account the climatic and environmental conditions of each region.
More content:
Analysis: How will car makers meet new CO2 laws?
Smart motorway speed limits could be unfairly penalising drivers
Source:: Autocar