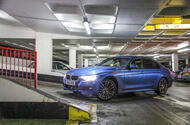 Tight car parks can be a hassle with the wide turning circle
A year and 17,000 miles showed our four-wheel-drive diesel-powered 3 Series in its true colours. So did we like what we saw?
FINAL REPORT – scroll down for earlier reports
"Do you know what?" my partner asked me as we homed back in on Calais after 1500 miles in a week in the BMW 320d xDrive, adding those to the 15,000 miles racked up in the previous 11 months. "I'm really going to miss this car." Why did she think that? "I don't know why…"
Ah. But as strange as it sounds, I'm with her on that. Well, I do know why, but I understand what she meant: the 3 Series is one of those cars that gets pretty much every little thing right, in such an unassuming way, that it makes life with it so easy, enjoyable and rewarding almost without you ever really noticing it.
Whatever the 3 Series' status and reputation as a stellar car to drive and a fine all-rounder, though, it still arrived in our possession last summer with a lot to prove. Back then, it had just undergone a facelift and its position as the star pupil of the class it had ruled for so long was under threat like never before.
The Jaguar XE had not long been launched and had beaten the 3 Series for handling prowess in comparison tests, even if the plucky upstart did not quite deliver as a faultless exec with which to live when we added one to our long-term test fleet. The Audi A4 had also just come along with its posh interior, and the Mercedes-Benz C-Class was still fresh, with the kind of desirability many rivals envy.
However, there was more to this story than determining where the 3 Series ranks among exec saloons, because our car had xDrive all-wheel drive. BMW had long resisted giving UK buyers the option of all-wheel drive, yet it came on this 3 Series (and other non-SUV BMWs) in this generation for the first time.
One in five 3 Series saloon buyers in the UK have been specifying their cars that way, but is the £1500 premium worth paying for?
Let's deal with that point first. As you'd expect, you wouldn't do it for financial reasons. The CO2 emissions of a four-wheel-drive model (123g/km plays 116g/km for a rear-drive version in an equivalent spec) take a hit, as does economy.
A rear-drive 320d we ran in 2013 returned 61.1mpg over its time with us compared with this car's 48.1mpg.
Purists might also have something to say about xDrive itself. Some on the team bemoaned the slight edge being taken off the handling, yet I was impressed by how the nose kept tucked in mid-corner even under plenty of power. But the permanent system with a 60/40 rear-to-front split chiefly added extra rock-solid, surefooted security to the package, and I never properly broke traction, even in the most torrential rain.
The system would take a split second or two to work out where to send drive under harder acceleration, yet the little wobble that ensued produced a giggle more than a cold sweat.
PREVIOUS REPORTS:
Sadly, the 3 Series has now gone, but not before an epic drive, halfway across France and back. More on that next time. One smart feature to mention now, though: with automatic wipers activated, the car's speed limit display automatically updates to the lower 110km/h French motorway speed when it starts to rain, down from the usual 130km/h. Very clever.
PREVIOUS REPORTS:
This generation of the BMW 3 Series brought with it the 4 Series, the new (well, new when it came out in 2014) name for the two-door coupé and convertible versions of the saloon we've been running. The 3 Series was facelifted a couple of years ago, but the 4 Series has just caught up with it. Or rather, the 4 Series has gone past it, as I found out from spending a few days in a 440i Convertible. It's impressive just how far some minor changes inside have lifted what is an ageing architecture. While the 3 Series feels solid, familiar and dependable inside, the 4 Series feels plusher and more interesting visually, despite containing the same core bits. The revisions to the iDrive system, in the rotary controller, the graphics and functionality and also the addition of a wireless Apple CarPlay smartphone integration system all enhance the 'businessman express' feel of the coupé.
The 3 Series' interior is tiring and rivals have bettered it in that regard, if not in how it drives. But the 4 Series shows there's life in the old dog yet. There's still no better range of compact executive cars overall than BMW's.
PREVIOUS REPORTS:
It happened as I got into the car after this rather pretty photo was taken of our BMW 3 Series in sleepy Oxfordshire: the formidable 'dong' sound that accompanies a warning light coming on. Once again it was the tyre pressure warning sensor, the same warning that had occurred a few weeks earlier, letting me know that the pressure had been dropping in the rear tyre on the driver's side.
Having dismissed it before as the tyre pressure sensor taking a faulty reading, this time I had it checked out at my local high-street garage chain just to be sure. Once the car was up on the ramp, the cause of the slowest of slow punctures was revealed: the offending tyre had a screw stuck in it, and in an area that couldn't be repaired.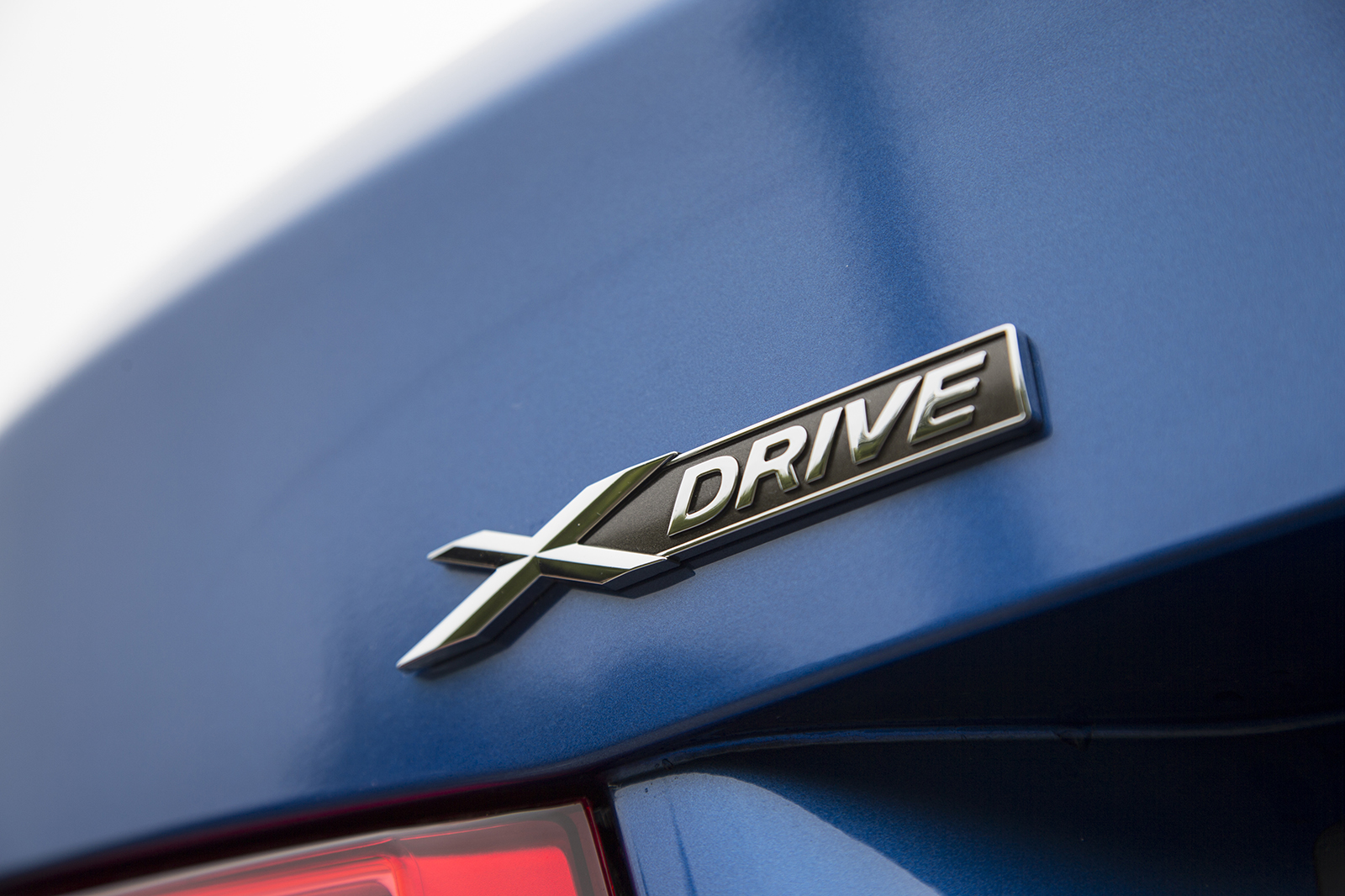 All is forgiven, tyre pressure monitoring system: you did your duty. As an added bonus, while I was investigating the reason for the warning in the infotainment system, I discovered a rather cool menu that allows you to see a live readout of the pressure in each tyre.
So how much was I quoted for a Bridgestone Potenza 225/40 R19 run-flat? The tyre-fitters quoted some £374, including fitting. Yikes. I thought this was opportunistic high-street chain …read more
Source:: Autocar