The new cab will be able to cover almost 80 miles on a charge
We've taken the wheel of the all-new, electrified taxi, and it's surprisingly good
We're gliding. That's what it feels like.
From the driving seat of this new six-passenger taxi – which starts with London's design rules but aims at markets across the world – there's eerily little noise intrusion from wind, road or mechanical parts.
The electric motor currently doing the driving is at least three metres away from my ears, wrapped around the rear axle. The 1.3-litre petrol, three-cylinder range-extender engine, set transversely in the nose, is currently silent because we're well inside the 70-80 mile envelope of electric driving range of the thin, wide battery riding beneath us, so it's simply not needed.
The aluminium-and-composite construction of the body and chassis around me has dulled the usual road noises, at least on these fairly smooth semi-rural roads of outer Coventry. The familiar shudderings of the well-seasoned steel-bodied black cabs I've become used to in London are entirely absent. This, I tell myself, is progress worth paying for.
I'm behind the wheel of the all-new LEVC TX taxi, the one that has just begun taking paying customers in London, and it's a remarkably enjoyable experience. In a steady state, as I say, it glides. If you gun the accelerator, you get the kind of clean, prompt, powerful response no diesel-and-slushmatic TX4 (the venerable outgoing model) is ever going to provide, and there's so much forward progress under your foot that you wonder for a second whether it's all strictly necessary. Perhaps for "Don't lose that cab!" or "Quick as you can!" scenes from detective films of the old school.
In roundabouts, the car leans a little but grips and turns in willingly like, well, like any other well-engineered saloon. You sit up high, for sure, and have better visibility than any family saloon, but there's a prominent centre console and an impressively supportive seat (even though the example I'm driving is in the least expensive of three offered trim levels), so there's still a pleasing sense of security.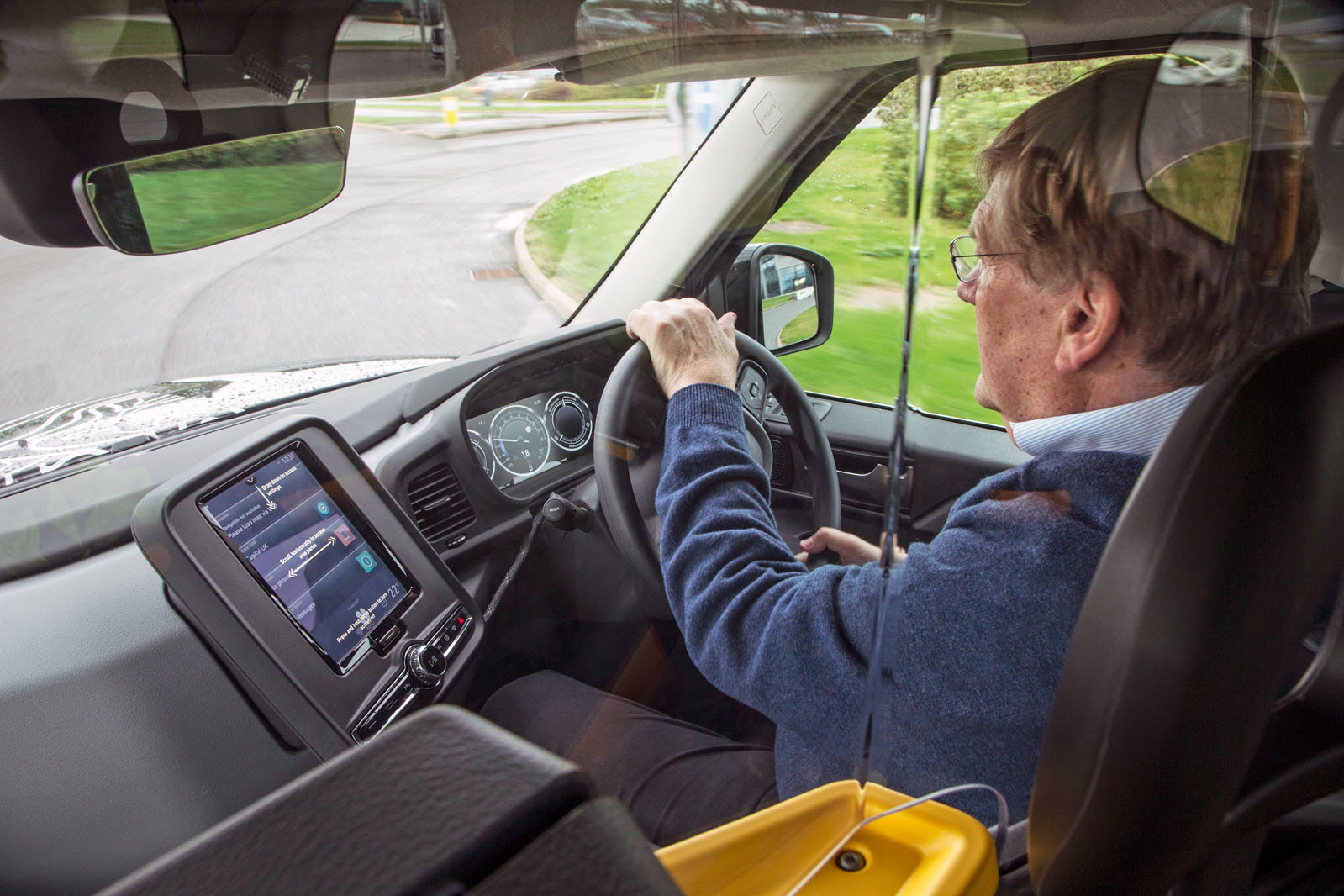 I've only driven for half an hour, but I'd like to do a lot more. This car feels snug and long-hours comfortable, as it must. Cabbies are likely to spend eight hours behind the wheel amassing 120-150 miles of passenger-toting in a day, split by an hour's break for lunch and (under the new electric scheme of things) a half-hour tickle worth around 70% of battery charge from one of the growing banks of taxi-dedicated 50kW rapid chargers. I've just unplugged our test car from one of the new Chargemaster 'pumps' in front of LEVC's imposing building in the Ansty industrial park, just off the M69 in outer Coventry.
It's 20 years since I've driven a black cab, but the memories aren't positive. The cramped seat and surroundings and the bodily shudderings will always be memorable, but worst of all was the heavy, wooden steering; any change of direction was a chore.
That's all changed now. This new TX's hydraulic, power-assisted, rack and pinion set-up is super-smooth and accurate in your hands and requires just the right amount of heft to accurately position the straight-sided TX in busy city traffic. The fairly small steering wheel and quick ratio – similar in gearing to a Lotus Elise – provides easy access to the super-tight (8.5 metre) turning circle the London taxi authorities have always demanded, which allows the car to reverse direction in tight city back streets.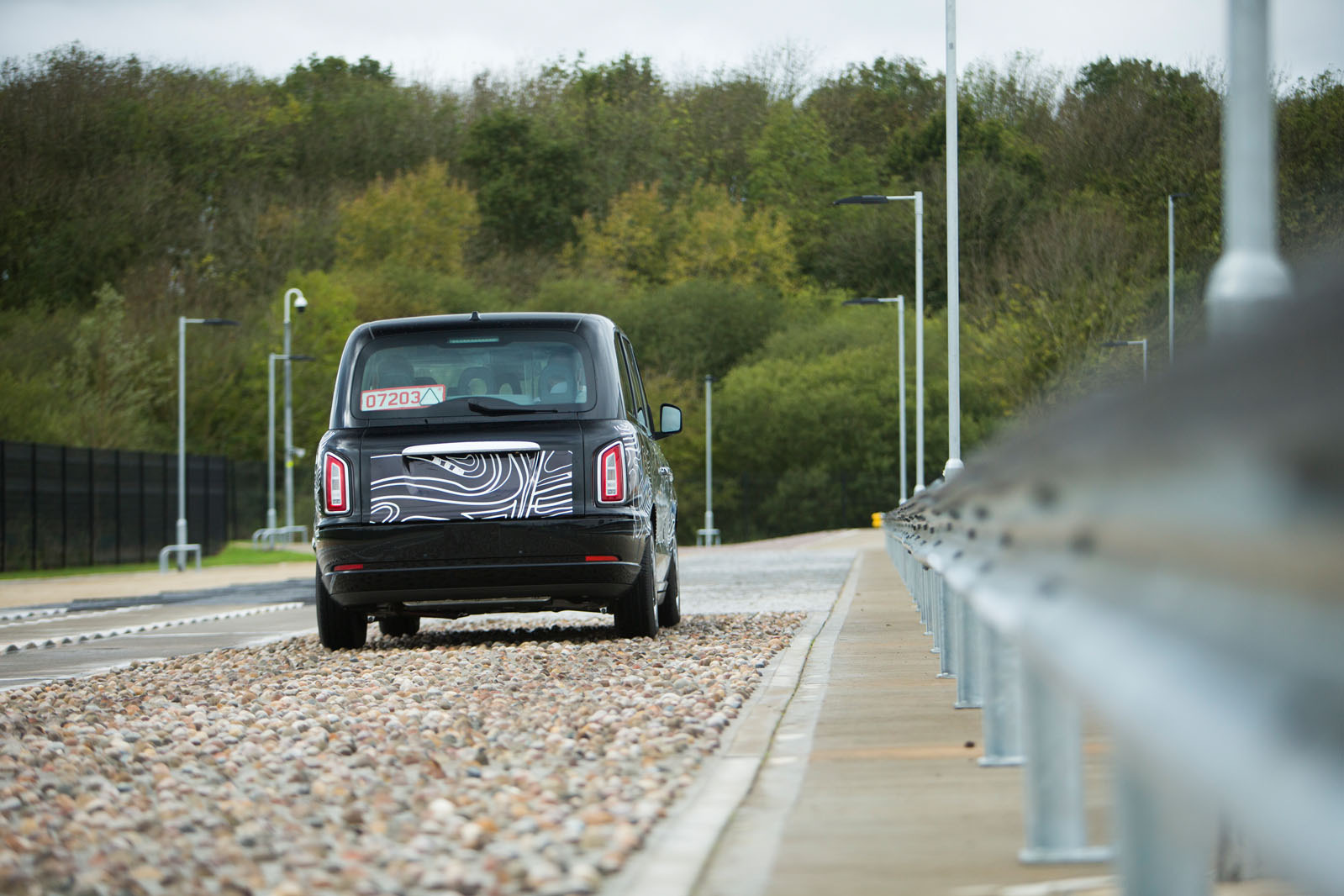 According to LEVC's dynamics expert Steve Swift (who I last encountered developing Elises and Exiges at Lotus's Hethel headquarters), there was initial concern that the quick steering might introduce "sharpness" at speed, but everything I've encountered today points to the fact that this car (governed at 80mph) simply doesn't need any speed restriction – beyond the fact that sustained high speeds blow drastic holes in the cruising ranges of electric cars.
A particular feature is the lack of pitch in this car's ride, something I find especially impressive because the TX has seating for three adults right over the rear axle, and needs spring/damper rates that can still cope when it's carrying six rugby players to a game.
In ordinary cars, the gross weight difference between lightly and fully laden would force big compromises in suspension rates, but the TX already carries a 330kg battery under its cabin floor, so the changing passenger loads have less than their usual effects.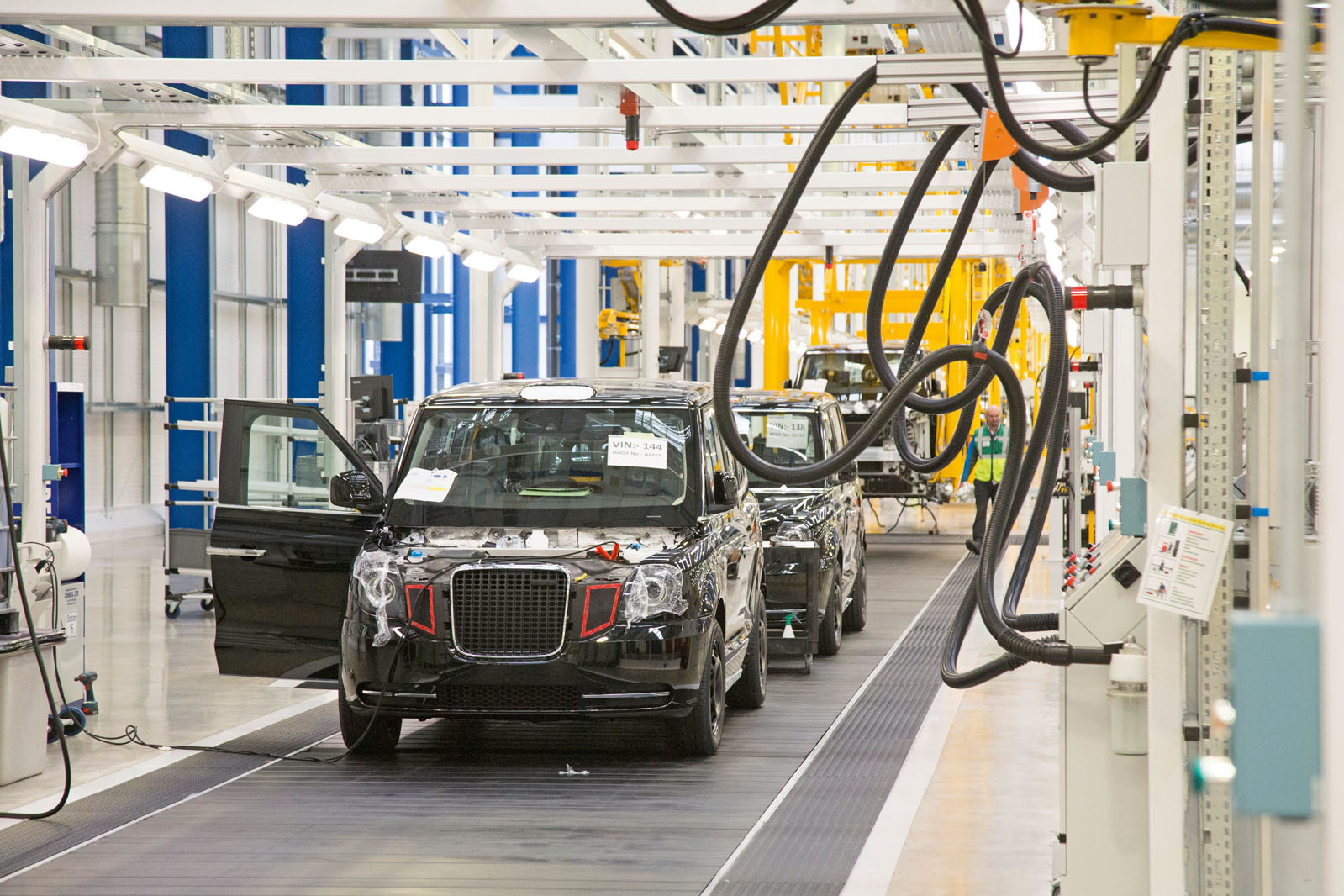 The conversation of my passengers, in this case company officials along for my first drive, is plainly audible in the driver's seat, such is the lack of mechanical noise. When I try the rear seat, the effect is the same. You can have effortless conversations between back and front: try that in your TX4. Or, for that matter, in your taxified Mercedes Vito van, the best of the TX's opposition. In future, cab-borne passengers seeking perfect privacy while they propose marriage, plan military coups or plot financial takeovers will need to do more than merely mute the microphone…
When you get into the generous passenger cabin (which has space for one more 95th percentile passenger than the outgoing TX4) you can't help noticing the ease of ingress through the vast door, noting that there's space not only for a full-size wheelchair to be loaded but for it to be manoeuvred easily inside to face the front, by far the passengers' preferred direction of travel.
The cabin is durably trimmed with quality bash-proof plastics and yellow grab-handles, but there's an all-new and impressively detailed control panel (for intercom, window lifts, temperature and more) plus power outlets, USB ports and on-board wi-fi. It's all of a quality I've not seen before. The dynamics are good here in the back too: very little pitching or rolling or noise.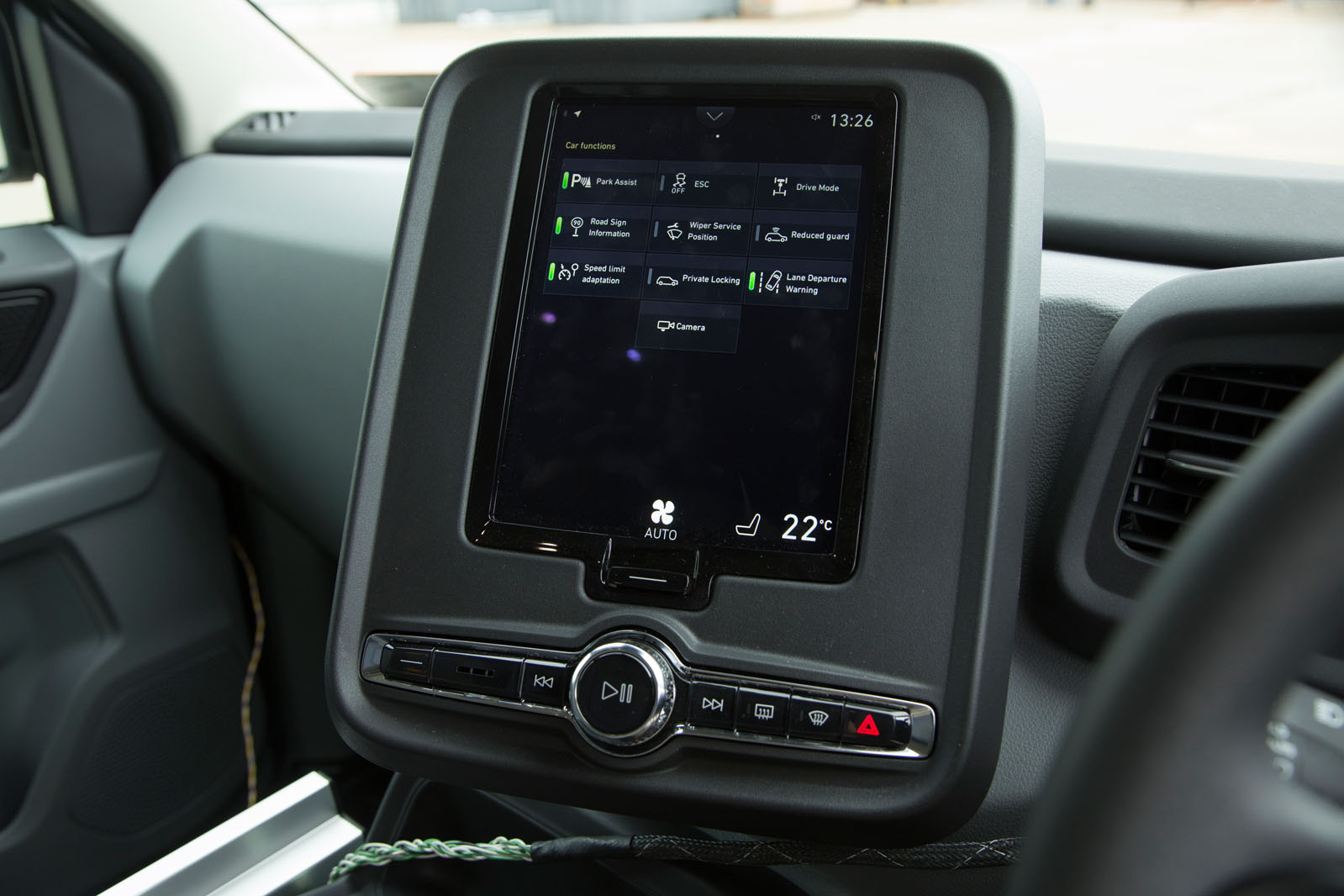 Why, I'm wondering, is this car quite so capable? The answer, I soon …read more
Source:: Autocar