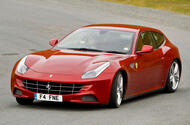 Our reporters empty their notebooks to round up this week's gossip from across the automotive industry
This week's gossip from the automotive industry has news of Ferrari's demographics, the upcoming Lexus CT, a new Cadillac naming system and JLR SVR's weight saving future.
New Cadillac naming system
Cadillac is embarking on a new naming strategy for its currently confusingly named model range.
All saloons will get a CT prefix in the future, with a number after. The CT6 is the present range-topper, so expect a CT4 or CT5 name for the CTS when it is replaced.
The SUVs, meanwhile, will be all …read more
Source:: Autocar