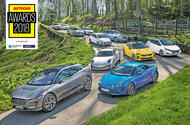 Celebrating the most important cars of the past year and the inspirational people who make them
The Autocar Awards, sponsored by BNP Paribas Cardif and Warranty Direct, highlight the highest achievements — and achievers — in the car industry.
Some of the most significant figures in the automotive world gathered in Silverstone's Wing complex to celebrate exceptional cars and extraordinary people.
Our top accolade, the coveted Issigonis Trophy, was awarded to Akio Toyoda, for his inspiring leadership of Toyota and for pioneering new technology in the industry.
The Sturmey Award, which celebrates innovation and achievement, was jointly presented to Professor Graham Hargrave and Jonathan Wilson from Loughborough University, for their remarkable work developing revolutionary emission reduction technology that's able to dramatically lower the output of nitrogen oxide in diesel cars.
Read on to find out who won the rest of this year's awards.
Akio Toyoda wins Issignois Trophy
Loughborough University researchers honoured with Sturmey Trophy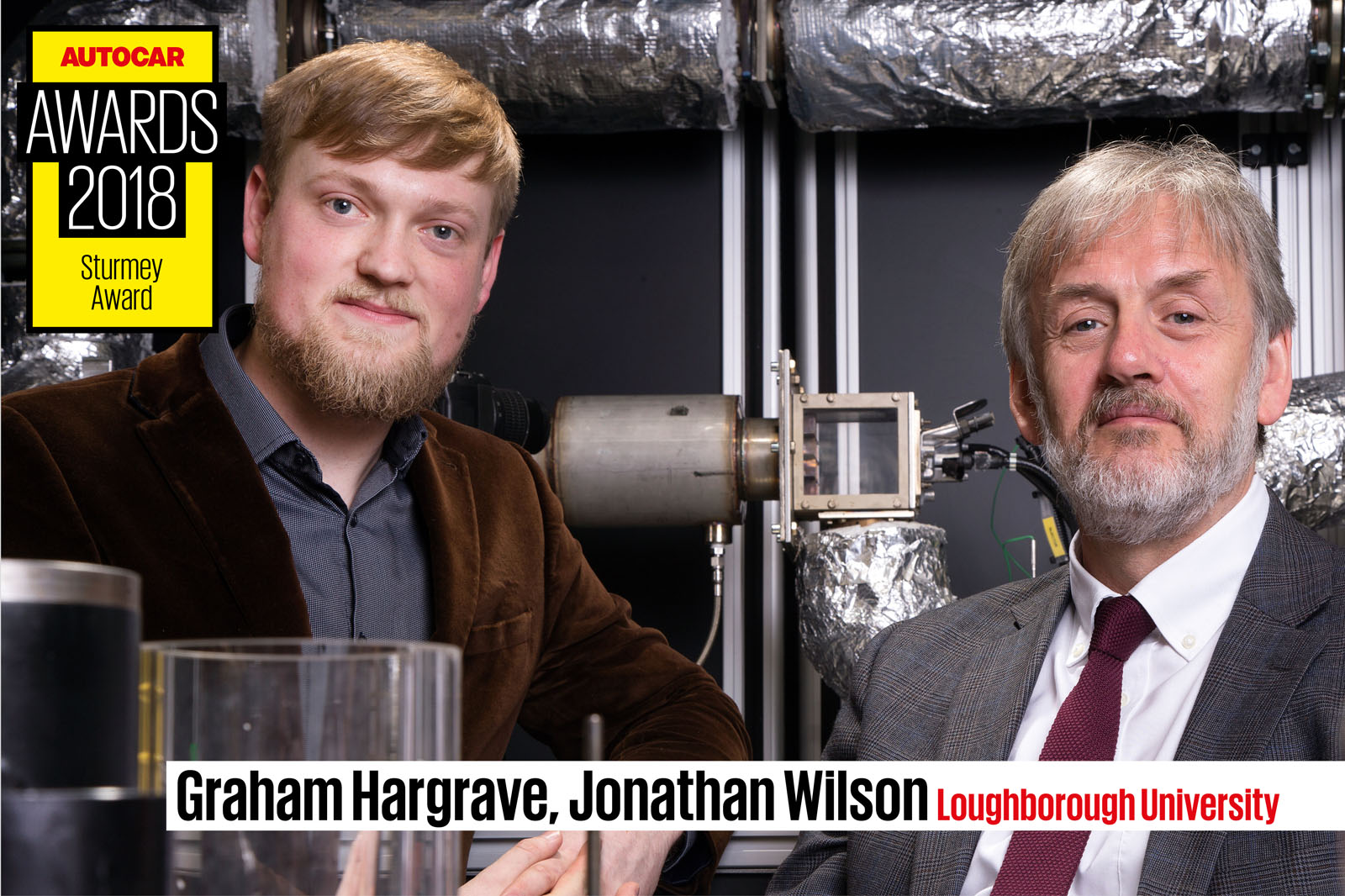 You can also find in-depth coverage of the Autocar Awards in this week's Autocar magazine. To subscribe, click here. To buy a digital copy, click here.
Editor's Award
Herbert Diess
The new Volkswagen Group chairman, Herbert Diess, was presented the Editor's Award, given each year to the person the Autocar team judge to have had the biggest impact on their company's success in the past year.
Diess joined VW in 2015, just months before it was rocked by the Dieselgate scandal that he played no part in causing.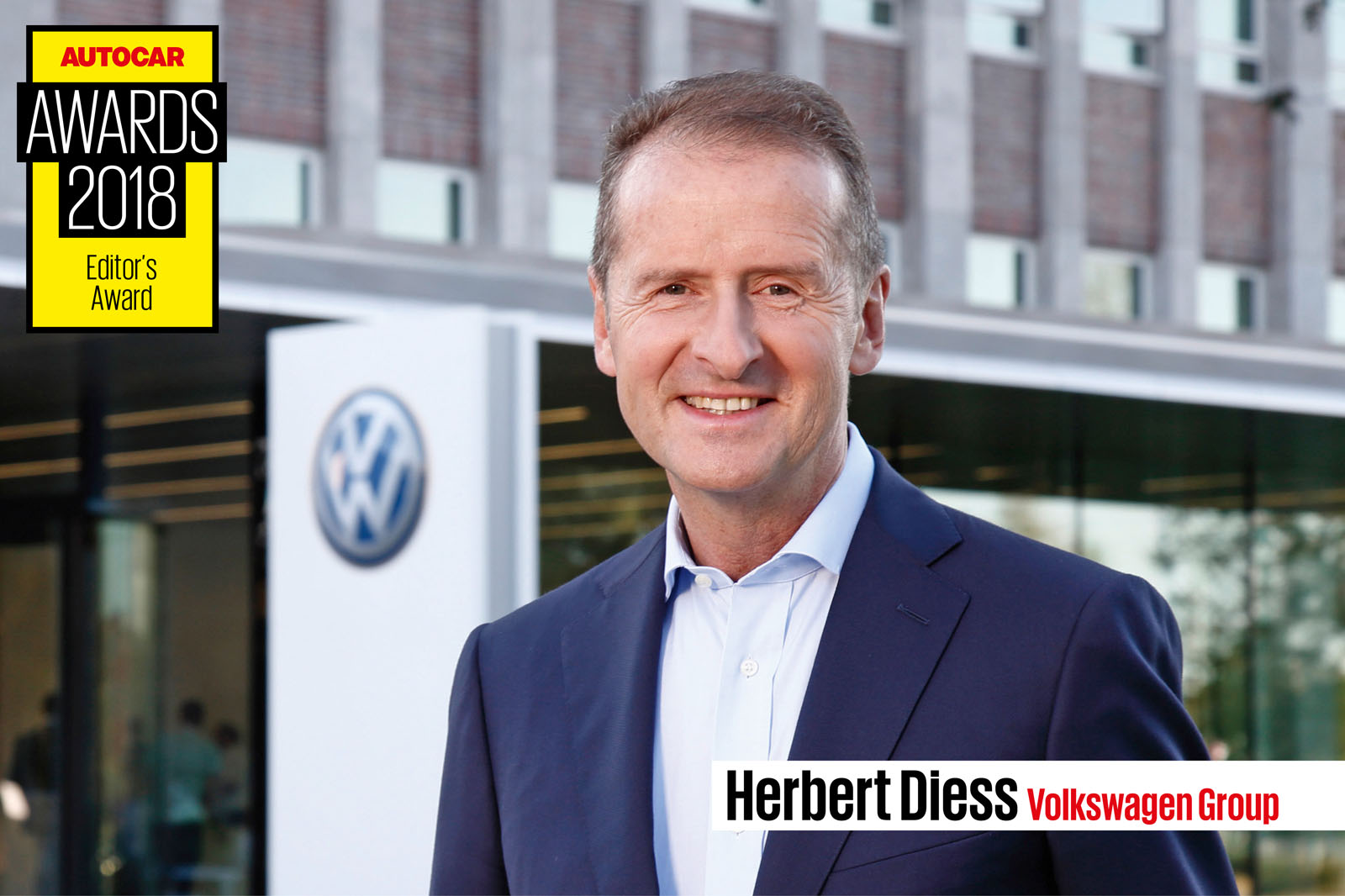 His job quickly changed to rebuilding the reputation of one of the world's most trusted car brands, still while boosting profit margins, growing global sales, diversifying the model range with more SUVs and preparing for a future of electrified and autonomous cars.
Lifetime Achievement
Ian Robertson
Our first Lifetime Achievement award celebrates the 39-year career of Ian Robertson. Having started as an apprentice at Austin Morris, Robertson rose to the board of the BMW Group, making him the most high-profile Brit in the global automotive industry.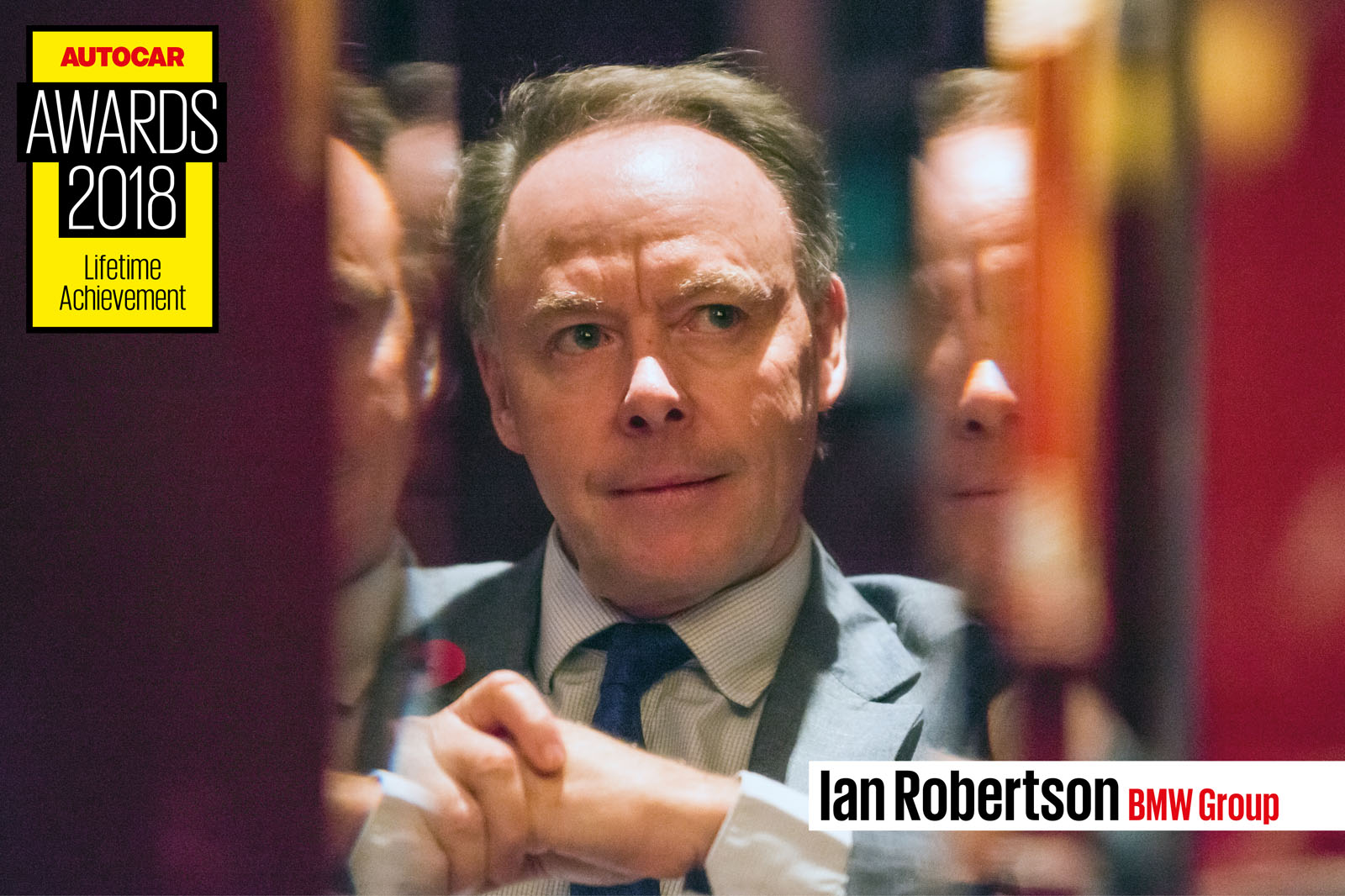 Robertson led Land Rover under early BMW ownership, rebuilt Rolls-Royce's reputation and helped spearhead the expansion of the Mini range and the launch of BMW's electrified i brand.
Life at BMW: marketing boss Ian Robertson on his long career
Game Changers
These awards recognise cars that bring new, higher standards to their classes or defy conventions to the benefit of buyers.
Volvo XC40
As a compact SUV, the XC40 certainly hasn't reinvented the wheel. But while others struggle to blend the lengthy list of requirements demanded by buyers of this most versatile of car types, Volvo has delivered completely and compellingly at its very first attempt.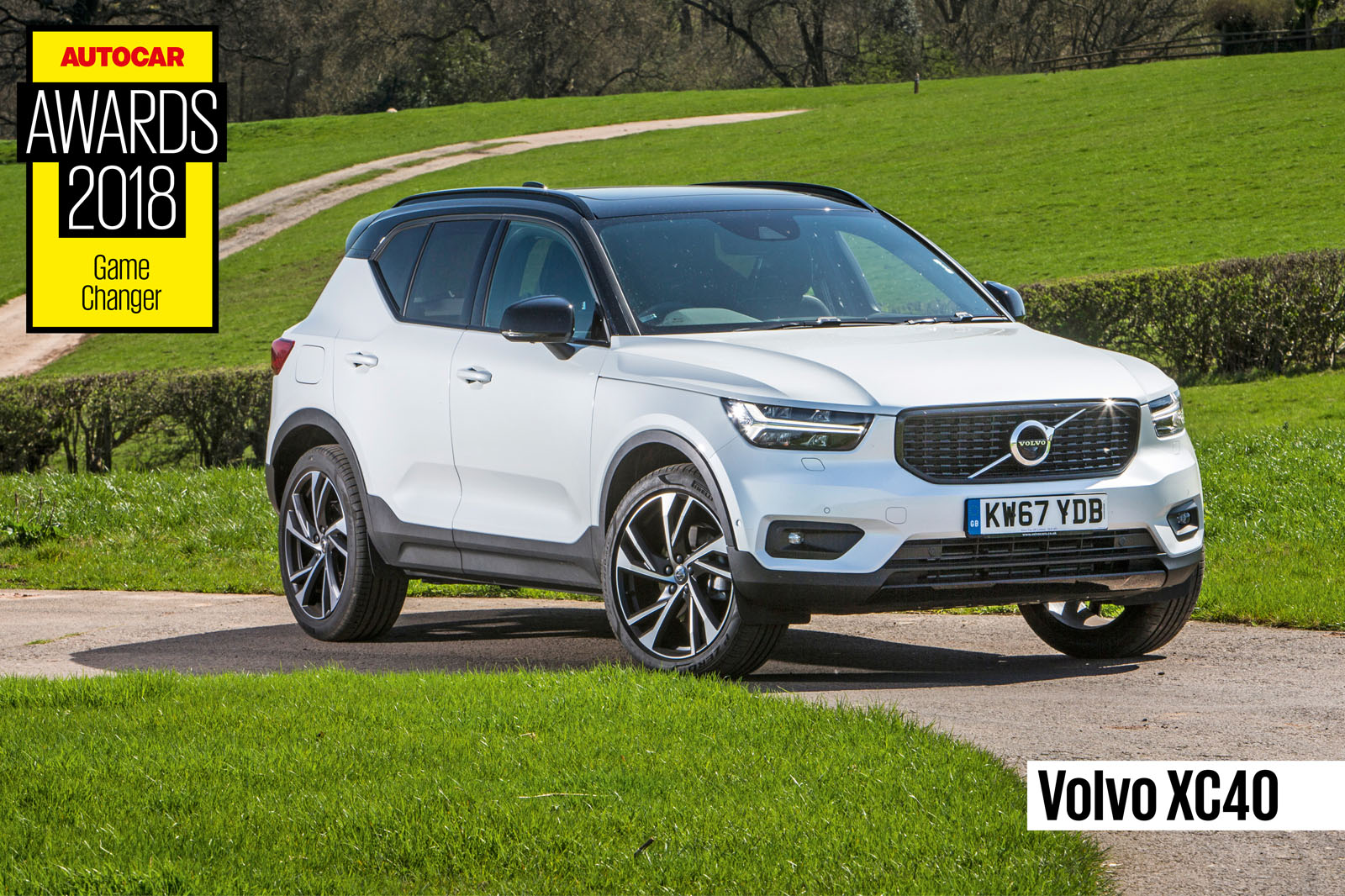 Autocar's full review of the Volvo XC40.
Hyundai i30 N
With its first go at a hot hatch, Hyundai has made a machine that's truly fun to drive, completely changing perceptions of the brand along with it — an exceptional achievement in an ultra-competitive class.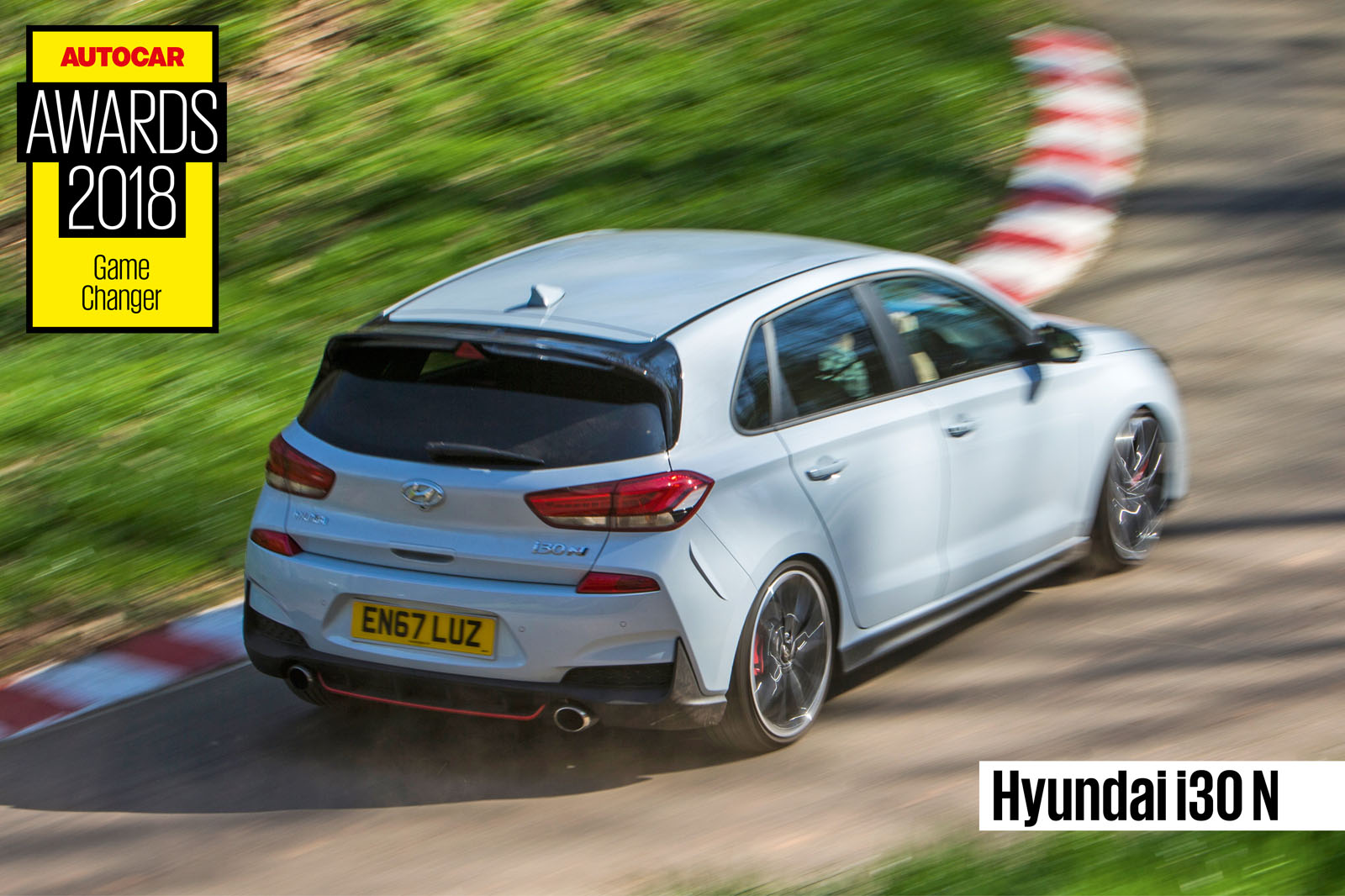 The i30 N is flawed, but it's gutsy, likeable and engaging — and already ahead of rivals from established marques. It bodes well for the future of Hyundai's N performance division.
Autocar's full review of the Hyundai i30 N
Jaguar I-Pace
In its design and technology, the Jaguar I-Pace is truly groundbreaking and provides the blueprint for the future of the British car industry.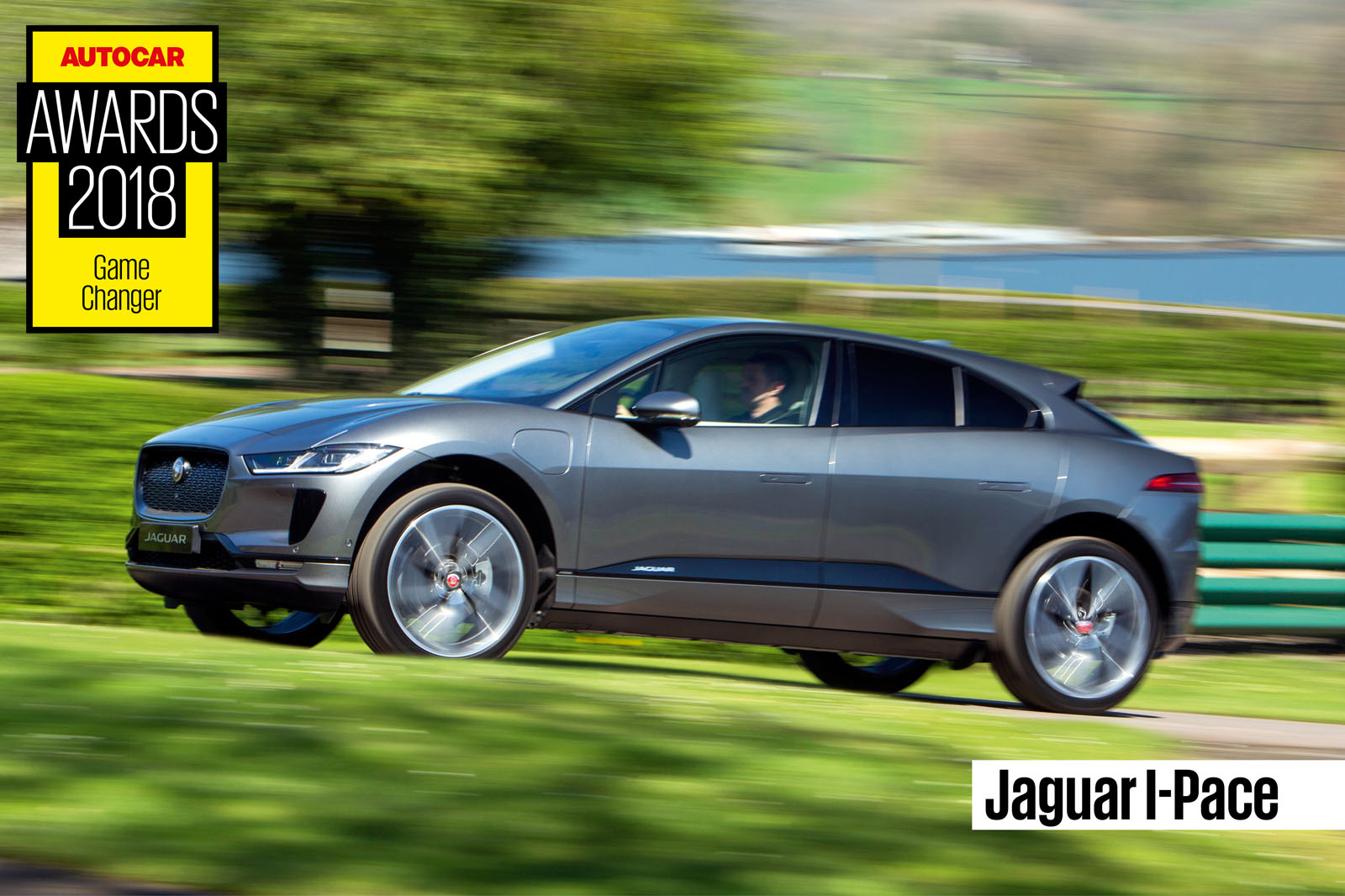 As an electric SUV, the I-Pace also challenges every convention associated with its maker — and yet, on first acquaintance, it's also excellent to drive.
Autocar's first drive of the Jaguar I-Pace
Kia Stinger
By taking a bold leap into the unknown, the Kia Stinger signals the start of a whole new era for its maker.
At its first attempt, Kia has made a credible sports saloon that can challenge the best in the world. The Stinger is a flagship model that's intended to show the world Kia is a force to be reckoned with when it comes to creating engaging, dynamically focused, rear-driven driver's cars worthy of comparison against Europe's finest.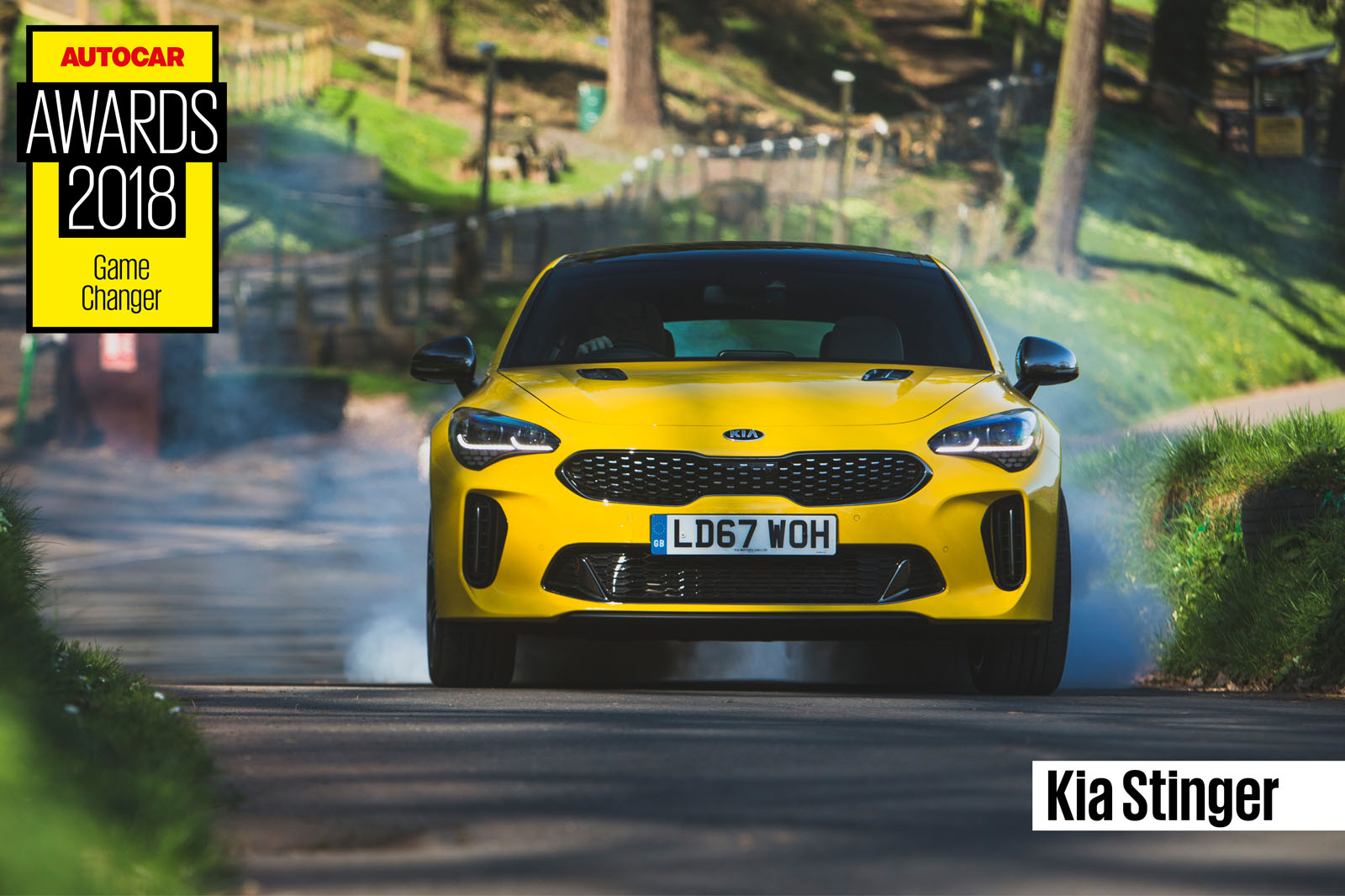 Autocar's full review of the Kia Stinger
Audi A8
Autonomous cars are a source of constant debate and discussion, but one car maker has already developed 'eyes off and hands off' autonomous technology to production maturity and has it on sale. That car is the Audi A8.
It is the first production car capable of Level 3 self-driving and can cruise unsupervised in congested motorway traffic at speeds of up to 37mph. It's a true pioneer in a pioneering class.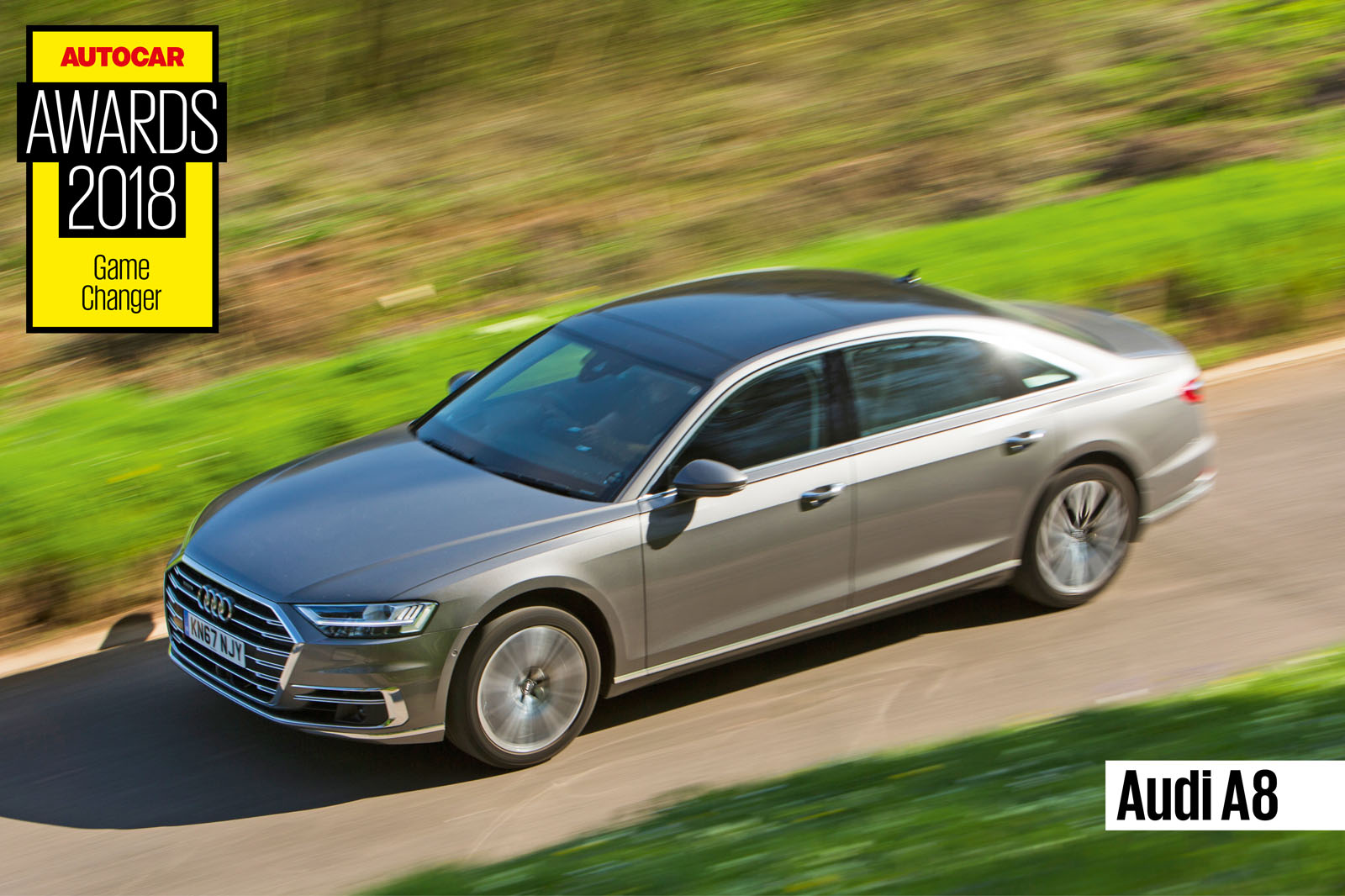 Autocar's full review of the Audi A8
Nissan Leaf
While most car makers are only launching their first generation of electric cars now, the second-generation Nissan Leaf is already on sale.
The hugely successful original Leaf blended range, usability and affordability in a way that few rivals have come close to. And the way in which this new model improves on its predecessor represents a towering achievement for Nissan.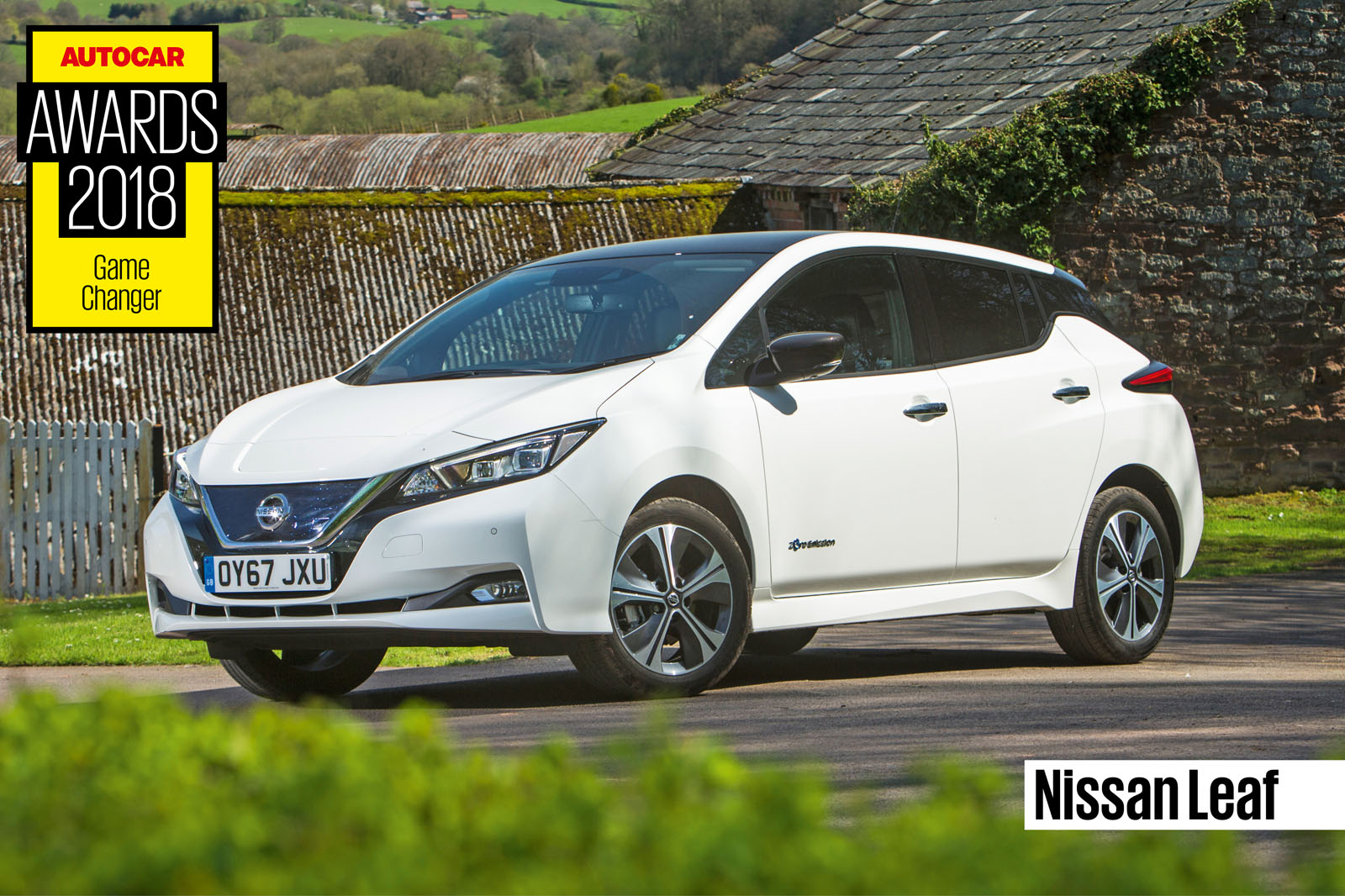 It's better to drive, too, making the electric Leaf a true threat to conventionally powered rivals.
Autocar's full review of the Nissan Leaf
Outstanding UK Leaders
These awards celebrate those who, through innovation and great leadership, have done an exceptional job of making their companies successful in challenging, changeable conditions.
Gary Savage, UK managing director, Mercedes-Benz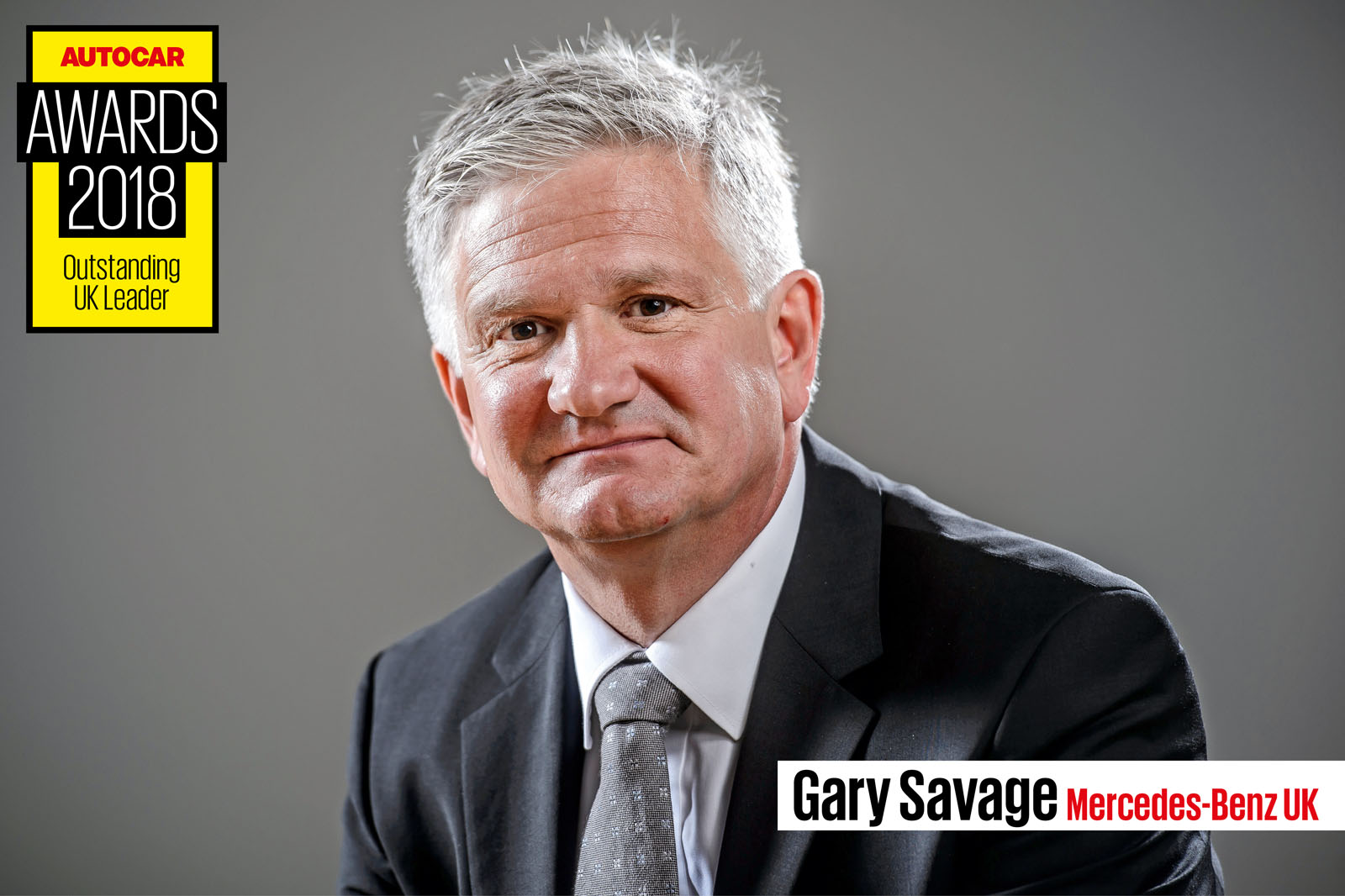 Gary Savage, who joined Mercedes-Benz UK in 2010, won this award in 2016. Since then, the firm has gone from strength to strength and is now established as the number one premium car brand in Britain, enjoying another record year of sales in 2017.
Richard Harrison, managing director, Seat UK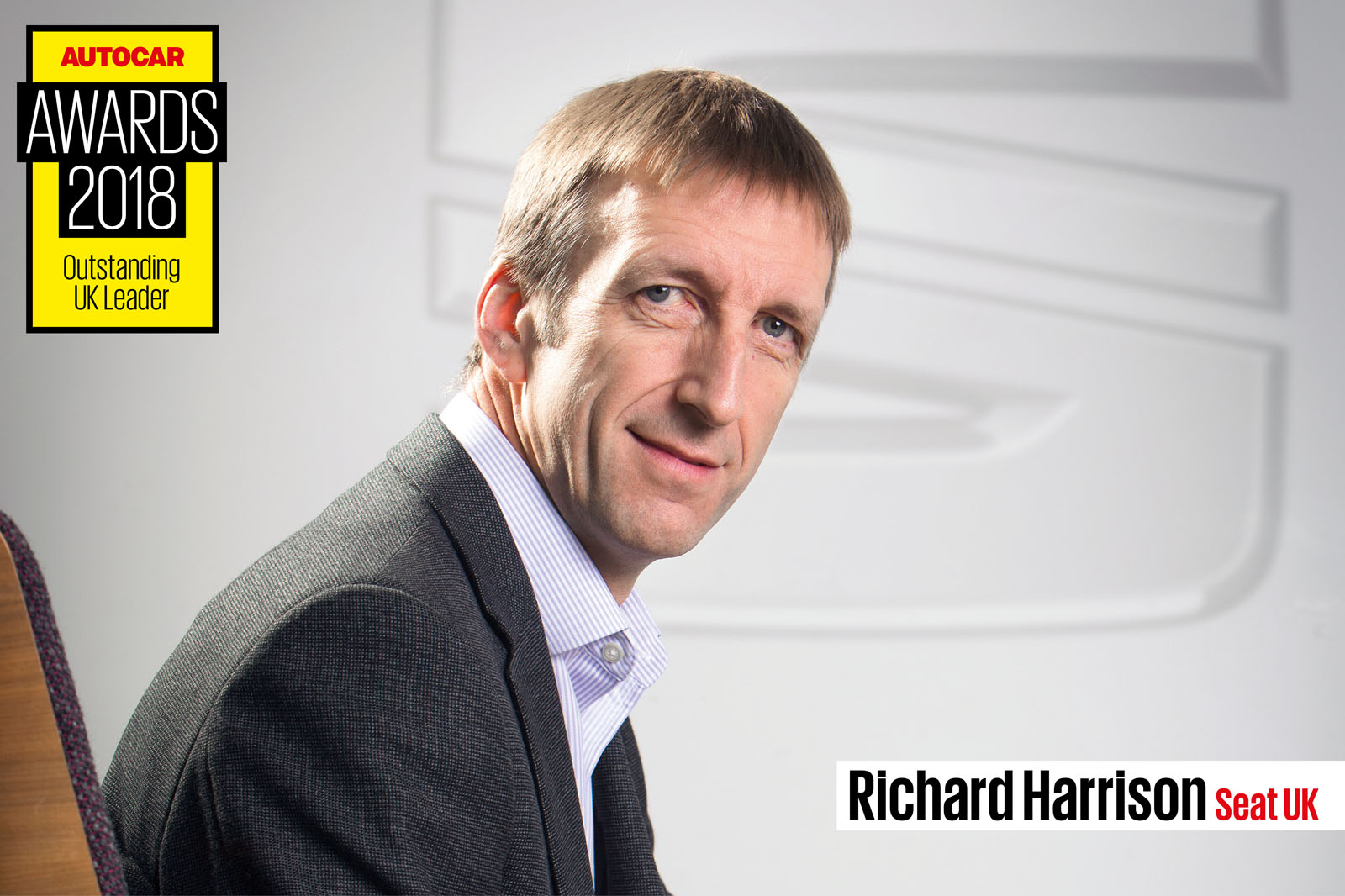 Richard Harrison took the helm at Seat in 2015, but had already spent a decade working at the company. In recent years, he has overseen a transformation of Seat's fortunes, with unprofitable models cut, long-established models improved and a whole line of successful SUVs launched.
Last year, Seat's sales rose by 20% — a figure that looks likely to be easily beaten this year.
Dale Wyatt, director of automobiles, …read more
Source:: Autocar