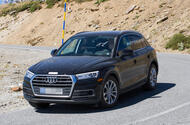 The Q5 will be the first Audi to get the new PHEV powertrain, which promises to increase electric-only range above 40 miles
The new Audi Q5 range will receive its first hybrid model next year when the Q5 e-tron quattro lands, and is set to be the first Audi to adopt a next-generation, longer-range powertrain.
It will provide up to a third more range than the outgoing system, which provided the A3 e-tron and Q7 PHEV with 31 miles of electric-only motoring.
According to powertrain director Siegfried Pint, the next generation of PHEVs will get 20 to 30% more zero-emission range, equating to up to 42 miles. He confirmed that an A6 PHEV would follow, and a Q3 PHEV is also expected.
Audi has confirmed that there will be 10 plug-in hybrids launched by 2025 as part of 20 electrified models. The remaining 10 will be fully electric vehicles.
The model, which has been spotted testing in the US, will be powered by Audi's EA888 turbocharged 2.0-litre four-cylinder engine with 188bhp and 236lb ft. An electric motor mounted to the seven-speed automatic gearbox will inject a further 108bhp and 221lb ft.
The new Q5 e-tron is expected to power its front wheels directly with the combustion engine, while the electric motor located at the rear sends drive towards the back axle. This will earn the car its quattro tag. It's expected to be the quickest 2.0-litre-powered version available.
No major changes are expected for the rest of the car over other Q5s, meaning it'll retain electromechanical steering and Dynamic suspension and will be offered with the Virtual Cockpit digital instrument display.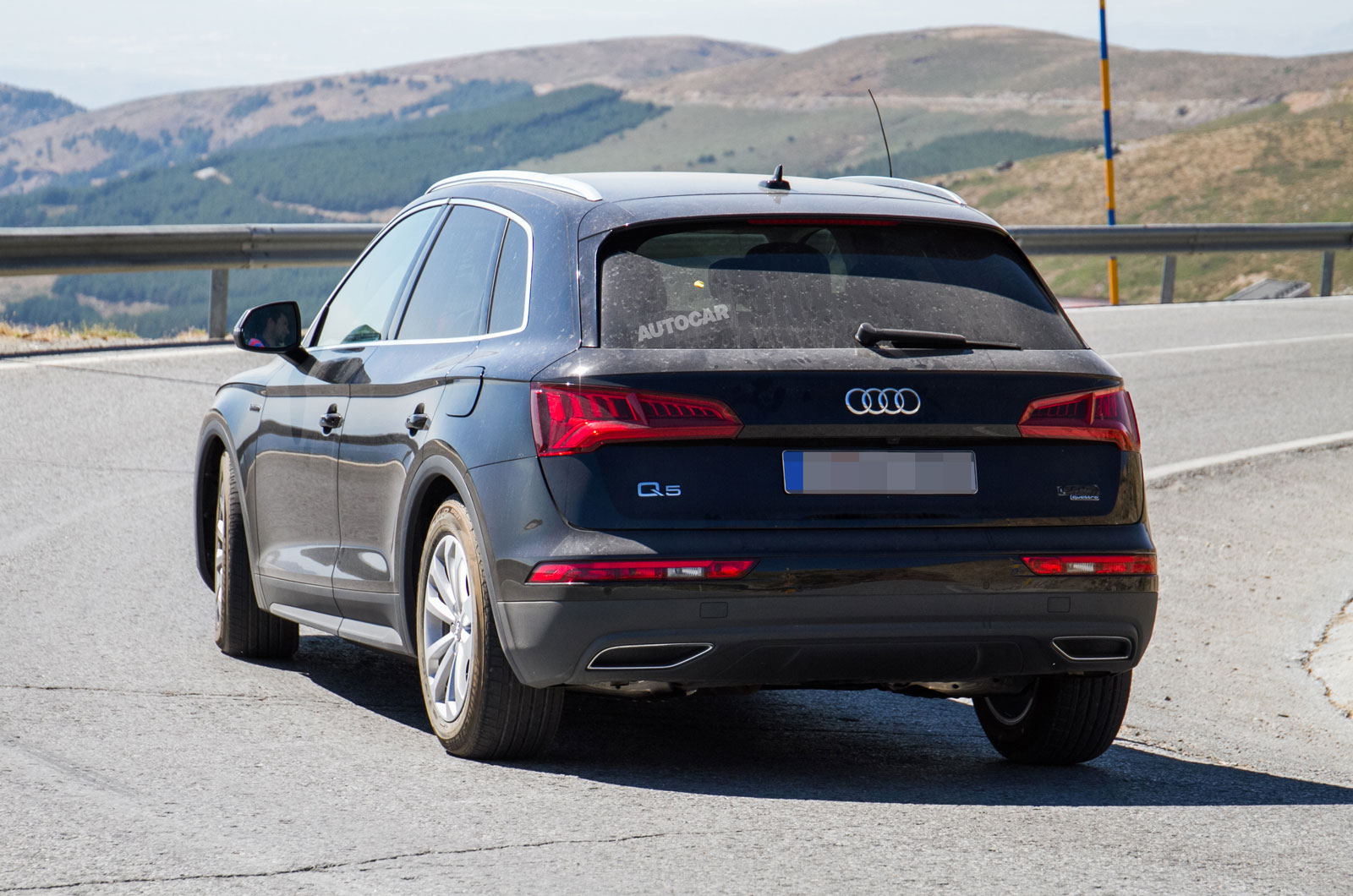 No major changes will be made to the Q5's design, aside from the fitment of e-tron badging.
The Q5 will be the third e-tron model, joining the Q7 e-tron and A3 Sportback e-tron, and will later be joined by the all-electric E-tron SUV.
Audi has remained tight-lipped about the Q5 e-tron, but sources expect it to be revealed late in 2018, shortly after its upcoming rival, the BMW X3 xDrive40e. First deliveries for the Q5 e-tron should therefore take place in early 2019.
READ MORE
Audi E-tron launches as brand's first electric-only model
How Audi aims to be a leader in electric cars
Audi: EV fast charging in 12 minutes by 2020
Source:: Autocar