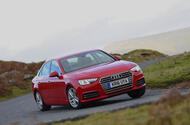 A long-term test is always a great opportunity to really get to know a car…
Is a V6 diesel still a tower of strength in a compact exec or a thirsty anachronism? Eight months in one has proved illuminating
A long-term test is always a great opportunity to really get to know a car, but just as important with the Audi A4 I've been running for the past eight months, it was a chance to see if six-cylinder engines have a future in mainstream models.
It wasn't so long ago that these engines accounted for a sizeable share of executive saloon sales, whereas today most have been swept from the road by a torrent of tax-friendly 2.0-litre four-pots. Our 3.0-litre V6 diesel A4, complete with its official combined fuel economy figure of 67.3mpg, seemed to have been engineered specifically to reverse this trend.
Putting things into perspective was the fact the car arrived immediately after we'd spent six months with the 2.0-litre diesel model that the majority of customers opt for.
Given that the 3.0-litre produces an extra 28bhp and develops its maximum torque lower in the rev range, it's not exactly surprising that it feels more lively than the 2.0-litre. However, the 2.0 is still a strong performer, so it's actually the superior refinement of the 3.0 that really sets it apart. You barely hear a whisper from it, even when accelerating hard, and almost no vibration reaches the cabin.
Don't think that you pay heavily at the pumps for this smoothness and calm, either. We averaged 42.9mpg during our time with the 3.0-litre A4, compared with 44.8mpg for the 2.0-litre, and on long motorway runs, both would top 55mpg.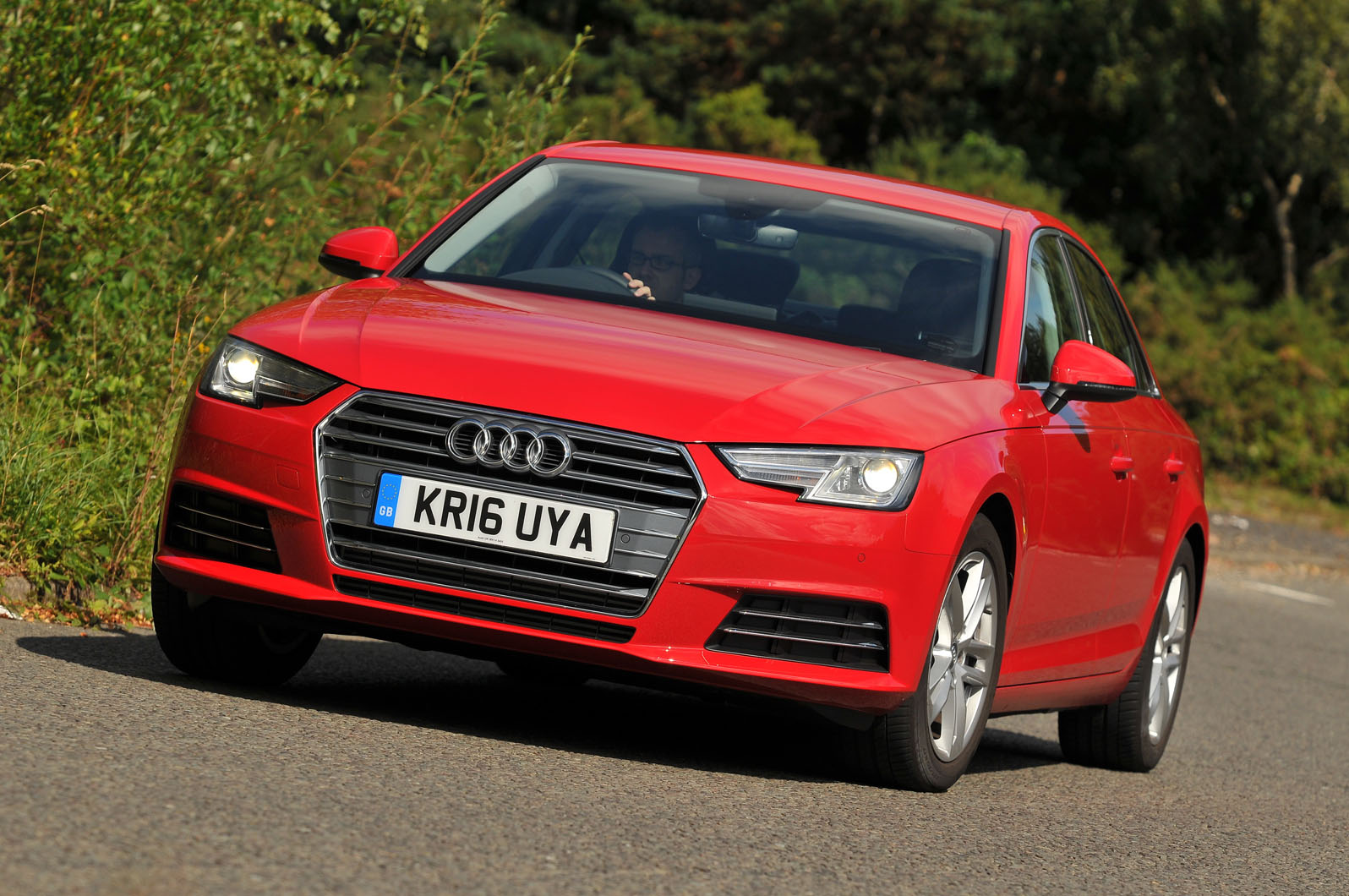 Add in the fact that you'll have to find just £1720 more for the bigger engine if you're buying privately – or £24 a month extra in company car tax – and it's certainly the one that I'd choose.
Ride comfort is another A4 strength and experience of other examples has shown that this remains the case even on larger wheels and without the Adaptive Comfort suspension (a £900 option) fitted to our car.
What's more, only the BMW
 3 Series has an infotainment system that's as intuitive and easy to use on the move. And even that is second best if you specify the A4 with the optional Virtual Cockpit (£450), which replaces the traditional instruments with a screen that can be configured to show a range of information directly in front of you.
The materials in the A4 also impress – it feels extremely plush from carpet level upwards – and the crisp on-screen graphics and beautifully damped switchgear contribute to the sense that no expense has been spared.
However, the build quality on our car wasn't beyond reproach. After less than three months, its gearlever gaiter had come loose, revealing the mechanicals beneath. Although you could click it back into place, it quickly worked free again.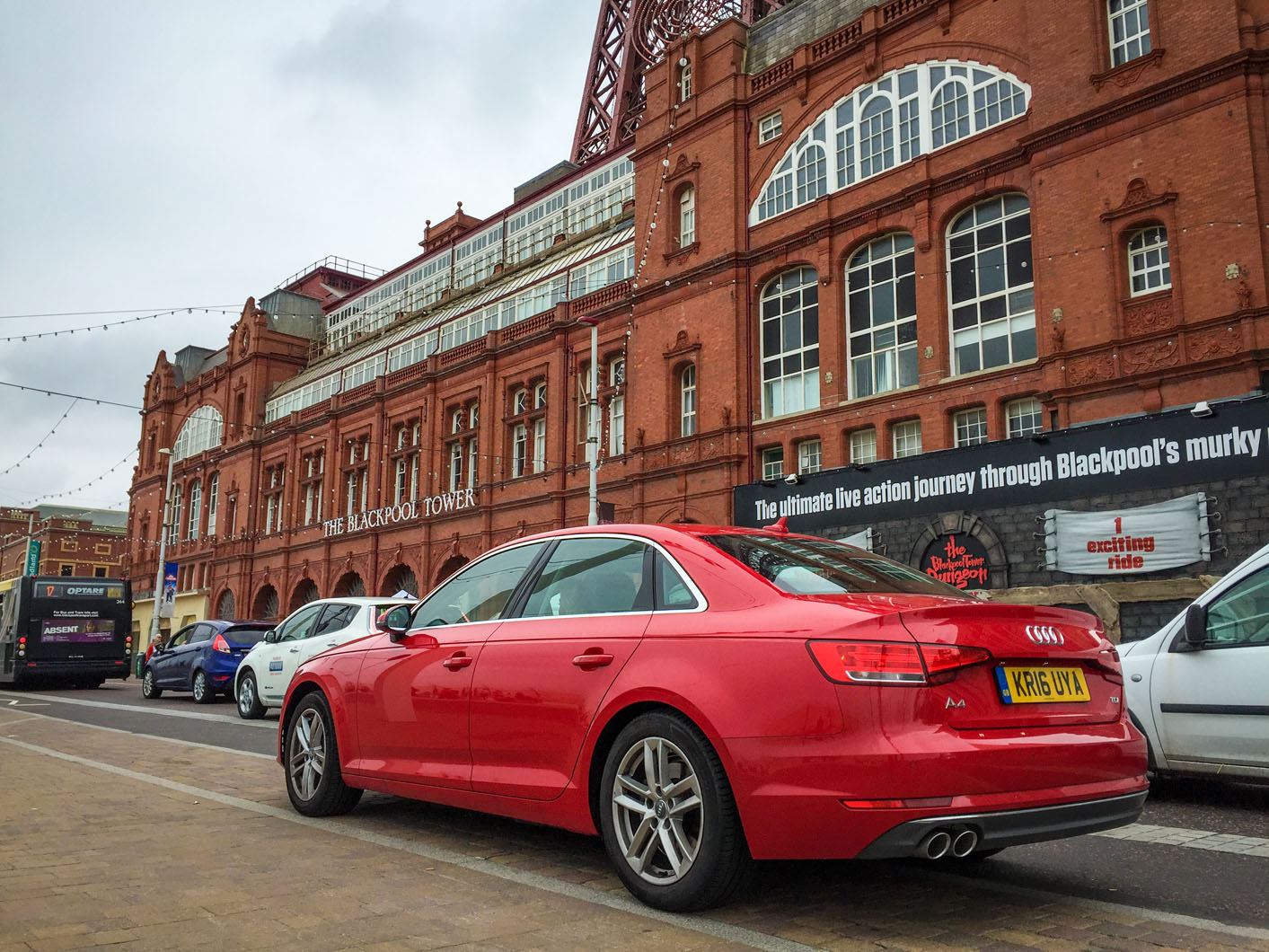 Of course, this was far from 
the end of the world and is the
 sort of thing that could easily be fixed at a first service. But it was a little disappointing, given Audi's reputation for quality and the general robustness on display elsewhere.
Most of the time, I can get by 
with a two-seater, but at about the time the gearlever was first doing 
its striptease, practicality suddenly became a concern because my in-laws decided to fly in from Japan for the Goodwood Revival. Fortunately, Audi has built one of the bigger compact execs, so they had plenty of room in the back to stretch out.
The only issue was that the boot wasn't quite wide enough for their kimono bag, but we were able to run it down the spine of the car, thanks to the 40/20/40 split rear seats – a feature Audi fits as standard when most rivals charge extra.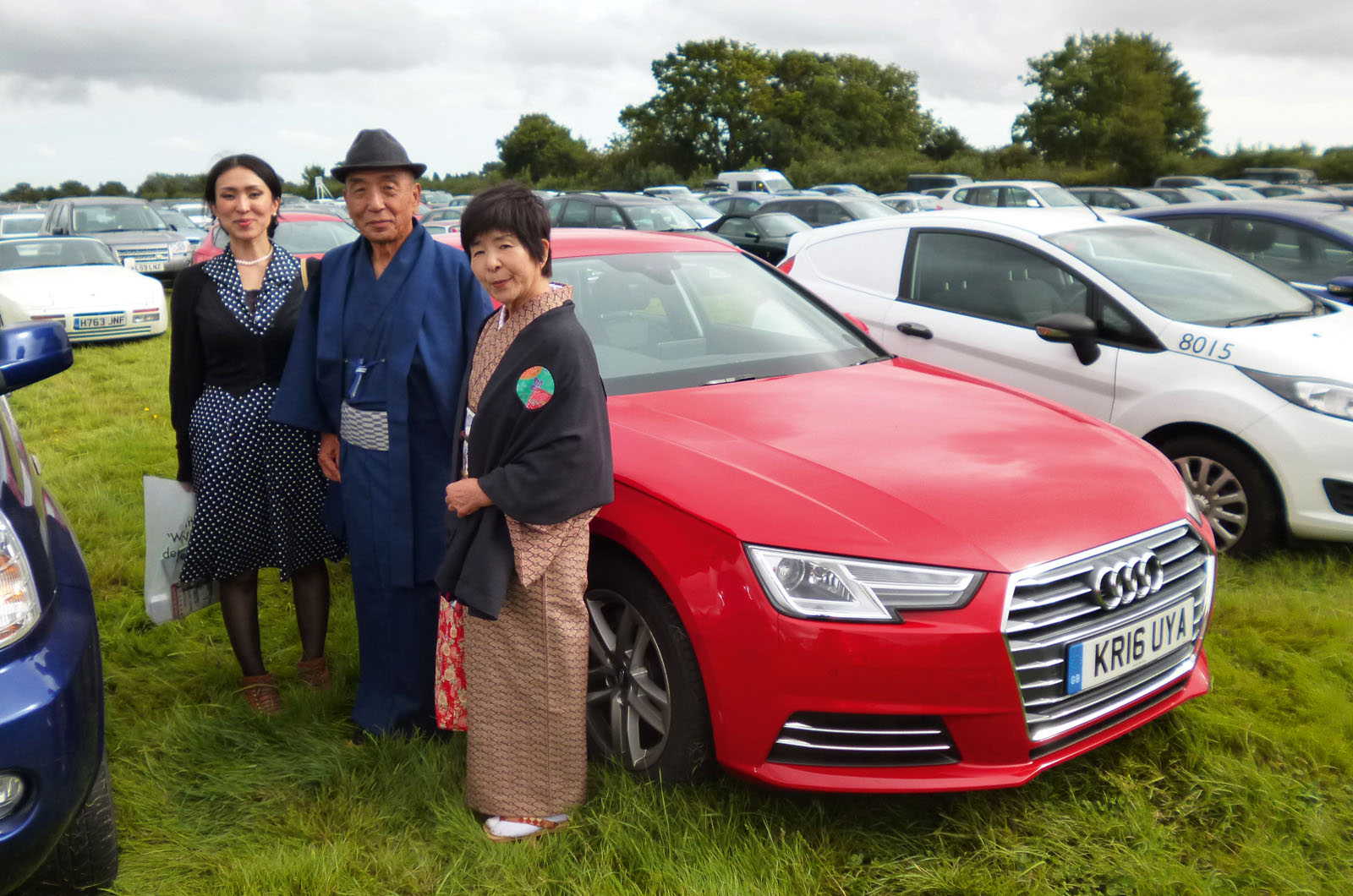 The car's next big test came with the arrival of winter. I've never
been a huge fan of four-wheel drive in anything other than big SUVs, preferring the extra fun that comes with rear-wheel drive or the lower running costs of front-wheel drive. But 215bhp is quite a lot to send to the front end of any car without a clever differential to help it transfer its power to the road.
Sure enough, it did become quite easy to spin the wheels when pulling away, but the period during which this was a problem was so short that I'd still argue quattro is something you can do without unless you live in a place where it often snows.
What I would change about our car's spec if I could is the dual-clutch S tronic gearbox. This might shift smoothly at higher speeds, but it can be a bit jerky and hesitant in town, which is a real pain at busy junctions. Either a manual or a conventional auto 'box would be preferable, but neither is available.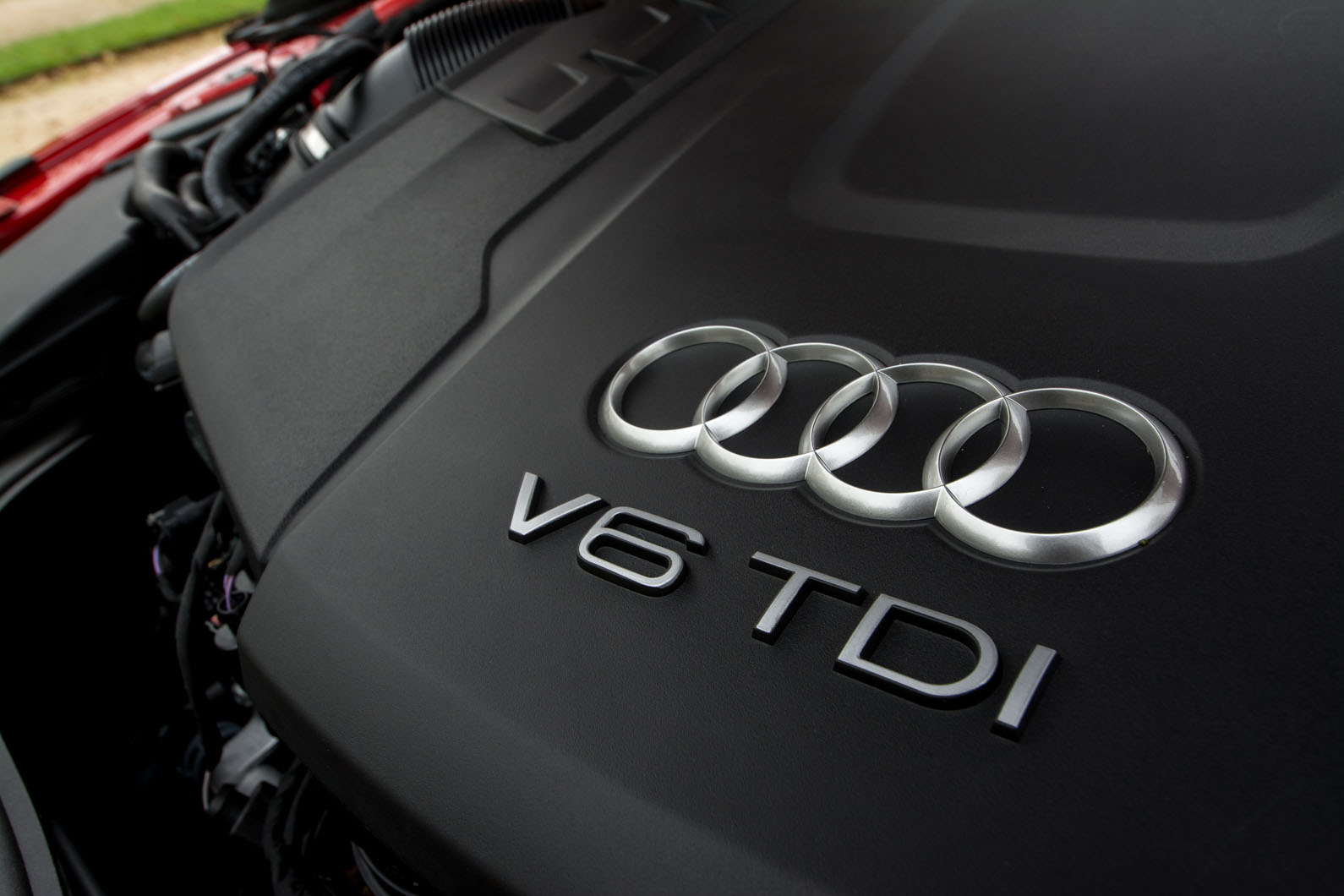 Returning to the original question, I'd have to say that Audi has shown six-cylinder engines definitely deserve a mainstream future, but the continued sales dominance of four- pots – even in the A4 – mean that it's unlikely we'll see rival premium brands rushing to introduce their own super-frugal (and smooth) sixes.
Even without such engines, 
the 3 Series, Jaguar XE and Alfa Romeo Giulia are all better choices if you value sharp handling and
an entertaining drive. However, if comfort, refinement and a first-rate infotainment system are your top priorities, I'd argue that this A4 is the best car of its kind.

OPTIONS
Comfort and Sound Pack £1500, Technology Pack £1450, leather and Alcantara upholstery £1150, Adaptive Comfort suspension £900, Tango Red paint £645, Audi Virtual Cockpit £450, Parking System Plus £395, 17in Parallel Spoke alloy wheels £260
FUEL CONSUMPTION AND RANGE
Claimed economy 67.3mpg (combined) Fuel tank
 54 litres
 Test average
 42.9mpg Test best 
55.4mpg Test worst 36.3mpg Real-world range 509 miles
TECH HIGHLIGHTS
0-62mph 6.6sec Top speed 
155mph
 Engine
 2967cc, V6, …read more
Source:: Autocar