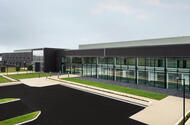 Aston Martin's St Athan plant is nearing completion
Aston is deep into the second phase of its conversion of the former Ministry of Defence site in Wales; Lagonda sub-brand production will be handled by the plant
Aston Martin's new plant in St Athan, Wales, will be the epicentre for the brand's electrification strategy, as well as the home of its super-luxury Lagonda brand.
Spearheading the electric push at Aston Martin, the Rapide E will be produced at the site in 2019, when doors officially open. In 2021, the Lagonda luxury brand's first car will enter production, as part of an all-EV lineup of Rolls-Royce rivals.
The plant's construction is now in its third and final phase, with the production lines on the way to completion, laying the groundwork for the manufacturer to launch its new DBX crossover in 2019. Although not every car produced at St Athan will be electrified, the brand aims for every car in its lineup to have an electrified option by the mid 2020s.
At St Athan, the offices, reception area and staff restaurant were already completed before the end of the project's second phase, so now the ex-Ministry of Defence site's three super-hangars are being converted into a modern production facility in time for the DBX's launch. The first development prototypes are due to be built before the end of the year.
Entering the world's fastest growing segment, the DBX (pictured below in the middle) has massive potential to expand Aston Martin's sales and enable it to tap into new markets. It will be the first of Aston Martin's seven planned new models, which are being developed to build on the British firm's recent sales success, which resulted in it hitting a nine-year high in 2017.
As such, the St Athan site will play a significant role in growing Aston Martin production numbers. It will also be a key location in developing Aston Martin's electric and hybrid models, the first of which, the Rapide E, is also due in 2019.
Read more: Production Aston Martin DBX previewed in new image
St Athan will employ 750 workers, who were selected from 3000 applicants at a recruitment event in 2016. 150 of these are already recruited. Like Aston Martin's existing Gaydon plant, St Athan was formerly occupied by the Royal Air Force (RAF).
Aston Martin chief executive Andy Palmer said: "The St Athan facility is really starting to take shape. With the completion of this first phase, it is another milestone on our journey in Wales, and an important part of Aston Martin's Second Century Plan.
«Work is also well underway on phase two. The Aston Martin team and I are excited for when St Athan joins our Gaydon and Newport Pagnell facilities as a centre of hand-crafted manufacturing excellence."
Palmer previously said that there will be some overlap between activities at the company's sites: «If we're already making components in Gaydon that are needed in St Athan there seems little point tooling up all over again. Likewise, work done in St Athan, particularly in areas such as electrification, will clearly have its applications in Gaydon.
«But, in principle, I like the idea of having two competing plants, particularly as one is in England and the other in Wales. It promotes healthy competition and each will drag the other up.»
In August 2017 Aston Martin hired ex-Maserati and Ferrari engine boss Joerg Ross to be its new chief engineer for powertrains – a move which came as part of its push towards electrification.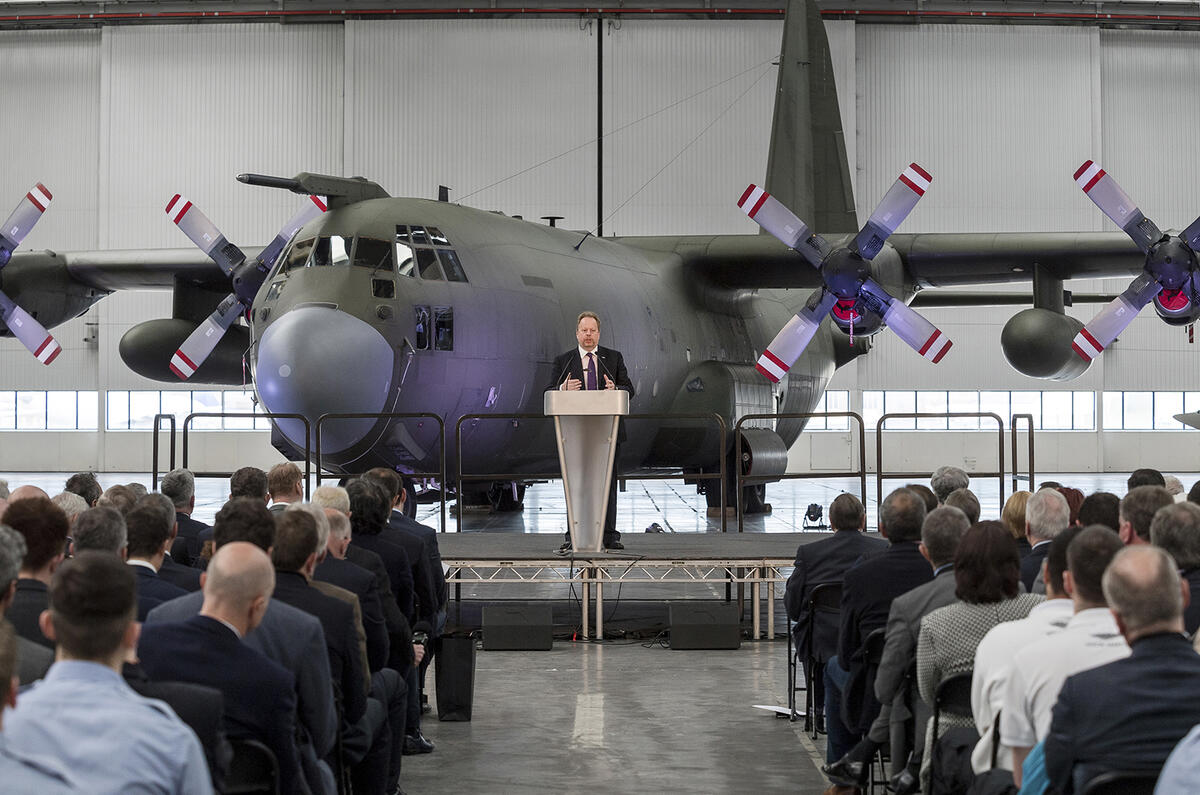 «We will have an engineering centre [at St Athan], it is also likely to be where we do the bulk of our electrification work,» said Palmer following Ross's arrival. «Also, we will have our cyber security department here. All the talk these days is of autonomous drive but very few people are talking about how to make sure these cars cannot be hacked, and in many ways that's a more difficult challenge than autonomy. But until the cars are secure, they cannot be autonomous.»
Some of the future St Athan employees are currently being trained at Aston's Gaydon plant while working on the DB11, while another 250 jobs are being created at Gaydon. Aston claims that 1000 jobs in total will be created from its current expansion plan.
Palmer said: "Due to its sheer size and scale, the St Athan super hangars represented an excellent opportunity for us to build our second manufacturing facility, within the envelope of an existing structure. It is perhaps fitting that St Athan is, like our headquarters and sports car factory at Gaydon, a former RAF base. We have three hangars; one will handle the body in white, one will be the paint shop and one will look after trim and final assembly.»
Aston recently launched the latest Vantage, will introduce a new Vanquish this year, while the DBX in will come in 2019 and a mid-engined sports car is due in 2020. After that, new Lagondas are set to arrive in 2021 and 2022.
Jimi Beckwith and Andrew Frankel
More content:
Aston Martin DBX crossover – new pictures
Source:: Autocar