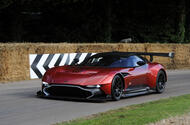 The track-only Vulcan hypercar will make its race debut for a Le Mans support race
Track-only hypercar to compete with former Le Mans GT1 winner and 2016 GTE winner
A pair of 820bhp Aston Martin Vulcans will go head-to-head with LMGT1 DBR9s and Vantage GTEs in a special support race to support the 24 Hours of Le Mans on 16 June.
During the build-up to the crowning event of the World Endurance Championship, the Aston Martin festival will feature 38 high-performance track machines. These will include the British firm's naturally aspirated V12 track-only hypercar, which will make its race debut against GT4, GT3 and GT2-spec racers.
Flat out at Silverstone in the Aston Martin Vulcan
The 2016 WEC-winning #95 V8 Vantage GTE will also take to the grid. It ranks as a favourite for the overall win. The Vulcans, with their naturally aspirated 7.0-litre V12s, will be the most powerful cars on the grid and are expected to "do rather well", according to an Aston Martin spokesman.
Among the drivers will be Formula 1 driver turned pundit Martin Brundle, Olympic gold medallist turned racing driver Sir Chris Hoy and rising racing star Jamie Chadwick. Aston Martin boss Andy Palmer will also compete in a Vantage GT4 at the iconic La Sarthe circuit.
Aston Martin Valkyrie AMR Pro 1100bhp track car lands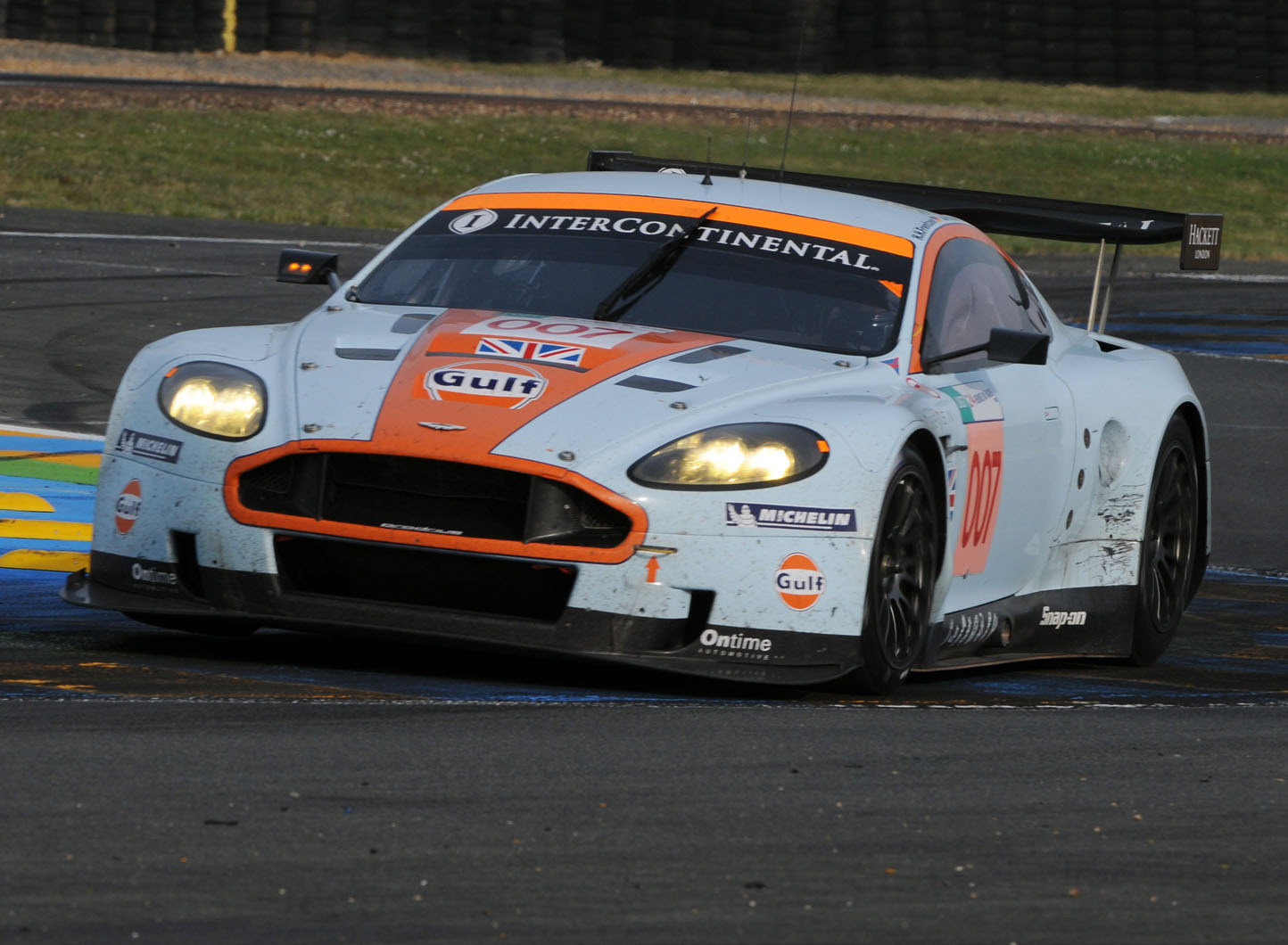 Aston Martin will also field its all-new Vantage GTE racer in the 24-hour race that follows the Festival event. That car, based on the latest AMG V8-powered Vantage sports car, will compete against the Ferrari 488 GTE, Porsche 911 RSR, BMW M8 GTE and Ford GTE for class honours.
Palmer has previously hinted that the Vulcan could compete at Le Mans in the top category if the rules are changed to allow it.
More content:
2019 Chevrolet Corvette C8: new pictures of 700bhp mid-engined supercar
Porsche Mission E: 595bhp output confirmed by Mark Webber
Source:: Autocar