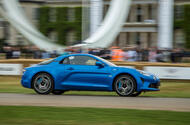 New sports car weighs in at 1080kg and its power-to-weight eclipses that of the Cayman; launch editions almost sold out
Alpine has released a new official video of its A110 sports car during durability testing, shown below. It follows the car's dynamic debut at the Goodwood Festival of Speed last weekend.
Due on British roads next year, the car has been engineered to have a better power-to-weight ratio than its most accomplished rival, the Porsche Cayman, as its reborn creator bids seeks to wow buyers by making one of the most agile sports cars in the world.
We've had a ride in the new Alpine A110. Click here to read more.
Goodwood Festival of Speed: show guide, pictures and video
Inspiration for that philosophy comes from Alpine's heritage, with the Renault offshoot having cemented its reputation in the 1960s and 70s through giant-killing performances in racing and rallying, most notably with victories in world rallying and at Le Mans.
However, while the new A110 revives the name of the car that Alpine is most famous for historically, its head of engineering David Twohig, told Autocar earlier this year: "It's inspired by our history, especially with that emphasis on light steering and a car that turns around you, but above all it's a thoroughly modern sports car."
The A110 – which revives the name of Alpine's most iconic car – is powered by a turbocharged 249bhp 1.8-litre four-cylinder engine producing 236lb ft of torque, linked to a wet clutch seven-speed paddle shift transmission and transversely mounted and located mid to rear in the rear-drive car. It weighs 1080kg at the kerb, the compact A110 has a power-to-weight ratio of 231bhp/tonne. The 718 Cayman has 296bhp and weighs 1335kg (a power-to weight ratio of 222bhp/tonne), while the 718 Cayman S has 345bhp and weighs 1460kg (236bhp/tonne).
To hit the 1080kg target kerb weight the Alpine development team created a bespoke aluminium chassis after studying the potential for a combined steel and carbon fibre structure. "We did the maths with aluminium and got the answers we wanted," Twohig said. "The key decisions lay in the structure's mass, weight and torsional stiffness, and the next consideration was achieving top-notch fit and finish; carbon fibre or steel structures don't allow the same quality."
The A110 is unusually compact, at 4.18m long, 1.80m wide and 1.25m height. Weight distribution is 44:56 front to rear, aided significantly by the decision to locate the fuel tank in the front of the car However, it has space for two 190cm tall adults and limited luggage space in the cabin and boot. However, the car's compact size does bring compromises – there is no glovebox, for example.
Other weight-saving initiatives include Sabelt-developed seats, which have a fixed back but which slide fore and aft. They weigh 13.1kg each, around half that of the seat in a Megane RS. Twohig says Alpine has achieved this without compromising comfort. The windscreen cleaning system also channels water through the wiper blades, making it significantly more efficient than a traditional system, in turn allowing for a washer bottle less than half the size normally used. The Brembo developed electronic parking brake is also a world first instillation, using the main brake set rather than an additional one, saving 5kg.
Although Alpine has withheld some performance figures ahead of sale, it has confirmed the A110 will cover 0-62mph in 4.5sec, eclipsing both the 718 Cayman's 5.1sec and 718 Cayman S's 4.6sec. However, Twohig says his team – including many Renaultsport staff – were told to focus was on agility over pace, and to that end specified double wishbone suspension at the front and back of the car, developed its own gear ratios for the semi- automatic Getrag gearbox, specified deliberately small tyres and developed a e-diff for different driving modes and an aerodynamic diffuser to create downforce without compromising the rear-end styling. The system steering is power-assisted.
"The all-aluminium forged suspension was a no-compromise decision to get agility and suppleness; we wanted the best," he said. "The decision to develop our own gear sets was harder – or at least more expensive – but we knew it was the only way to get the car we wanted. Throughout this project we concentrated on doing it right, so that meant custom pinion sets, a wet clutch, a latest seven-speed gearbox, launch control and three proper driving modes – Normal, Sport and Track – that have a distinct character across the engine and pedal maps and the active exhaust, and the option to go beyond Track and switch ESC completely off.
"The electronic solutions meant we didn't need a limited slip diff. It would have added weight and complexity, where the reality is that an e-diff set-up can handle these power levels perfectly well. I've tested it and I can promise you that you can get some pretty big angles in Track mode without it feeling like it is about to bite you. This is a car that flatters."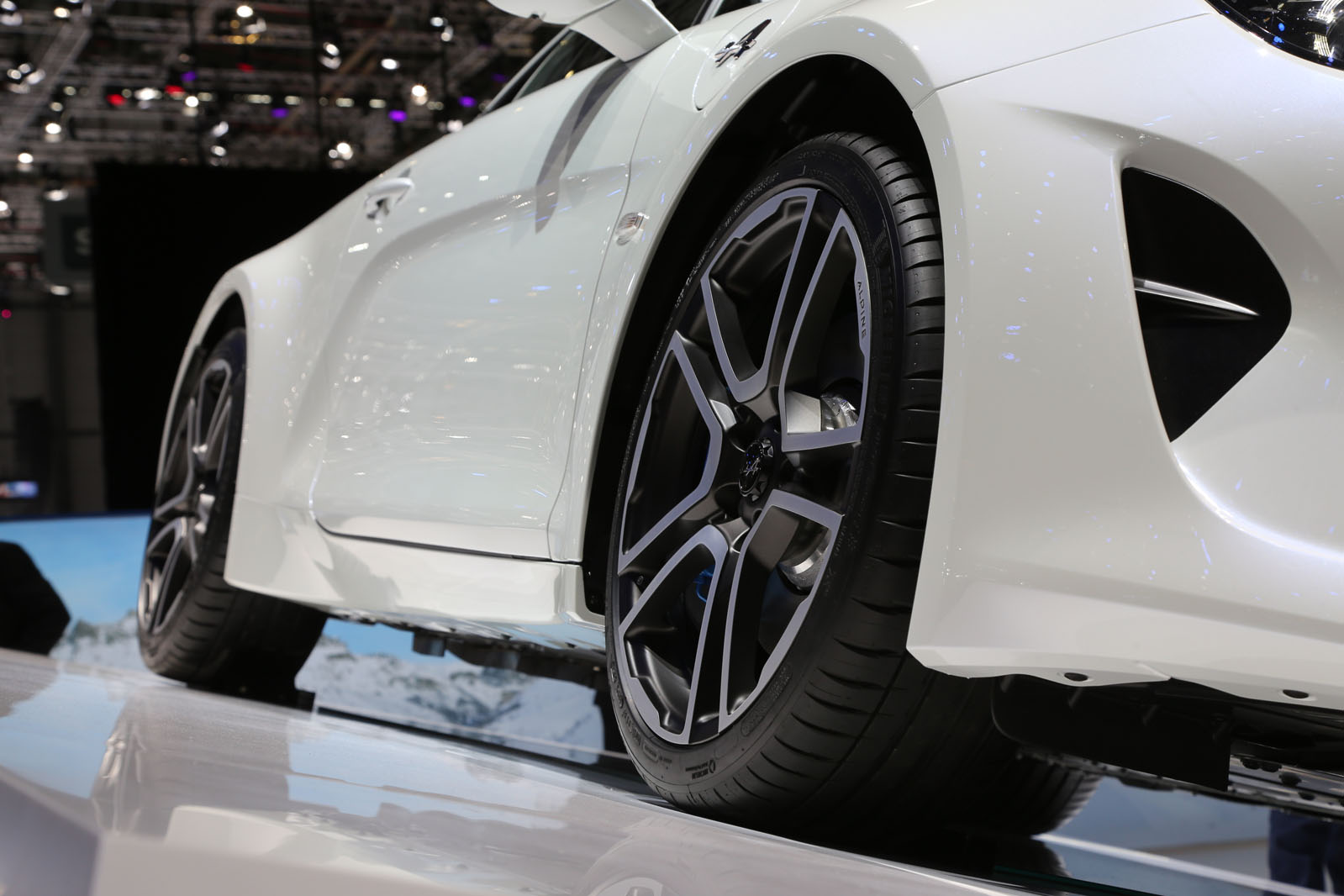 The Michelin Pilot Sports are 18in in diameter on the launch car with 235 rear section tyres and 205s on the front, but 17s (225 rear section and 195 front) will be standard on other cars. "We could have gone bigger to make it look good, but the tyres look just fine and their performance matches the weight, power and torque we have. We didn't want loads of mechanical grip, we wanted a car that is mobile and which slides relatively easily under the right circumstances."
The rear underbody diffuser was developed after the A110s designers resisted pressure to put a rear spoiler on the car. "The rear lines are beautiful, so we looked at solutions," said Twohig. "We could have done a pop-up spoiler, but that meant adding complexity, weight and cost. So we worked on an aerodynamic solution along the car's floor, with the eight strakes channeling …read more
Source:: Autocar