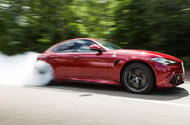 The super-saloon version of Alfa's long-awaited M3 rival has already wowed our road testers, but what's it like to live with?
Why we're running it: To find out if Alfa Romeo has regained its mojo with this BMW M3-bashing super-saloon
Life with a Giulia QV: Month 4
Tyre aid for the Guilia Quadrifoglio – 11 October 2017
A low tyre pressure warning popped up on the dashboard last week — although the reading on the offending Pirelli P Zero Corsa was no different from that of its opposite number.
I added a little more air all round and the warning went away, but I suspect there might be a slow leak in the nearside rear.
The tyres are all very worn, which didn't take long, so they'll be replaced soon anyway.
Mileage: 10,525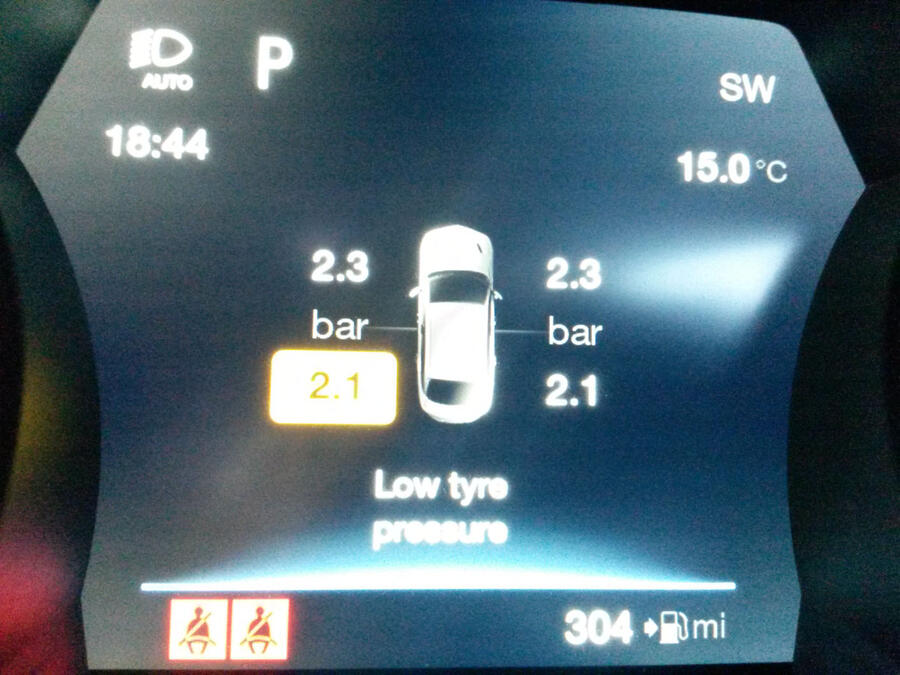 Life with a Giulia QV: Month 3
Alfa Romeo's dealership service – heaven or hell? – 27 September 2017
An email from a reader on the subject of Alfa Romeo dealers prompted me to pay one a visit recently – not because there was anything wrong with our Giulia QV, I hasten to add, but simply out of curiosity.
Our reader said he wouldn't consider owning an Alfa, largely on the grounds that, come servicing time, he wouldn't want to be directed to a "Portakabin at the rear of a Fiat dealership".
Dealer performance plays a big part in how satisfied most people feel about owning any brand's cars, of course, and I'm well aware that Alfa dealers have a poor reputation, but I have a hard time believing they're all that bad. Our nearest Alfa dealership is HWM in Walton-on-Thames, Surrey – a well-known racing car constructor in the 1950s and also the world's longest-established Aston Martin dealer – and it's far from shabby.
HWM's focus, as far as Fiat Chrysler Automobiles is concerned, is clearly on the premium Alfa and Jeep brands; Fiat logos are conspicuous by their absence, although you'll see a few Abarth 500s on the forecourt.
Its service centre is a few miles away in Hersham; yes, it's located in the corner of an industrial estate (common practice for bigger dealerships of any brand), but it doesn't look much like a Portakabin.
The proof of the pudding, though, is obviously in the standard of aftersales care that owners can expect – something we have yet to put to the test, although I'm now looking for an excuse to do so.
Do Alfa dealers deserve the reputation they've acquired, or is it outdated?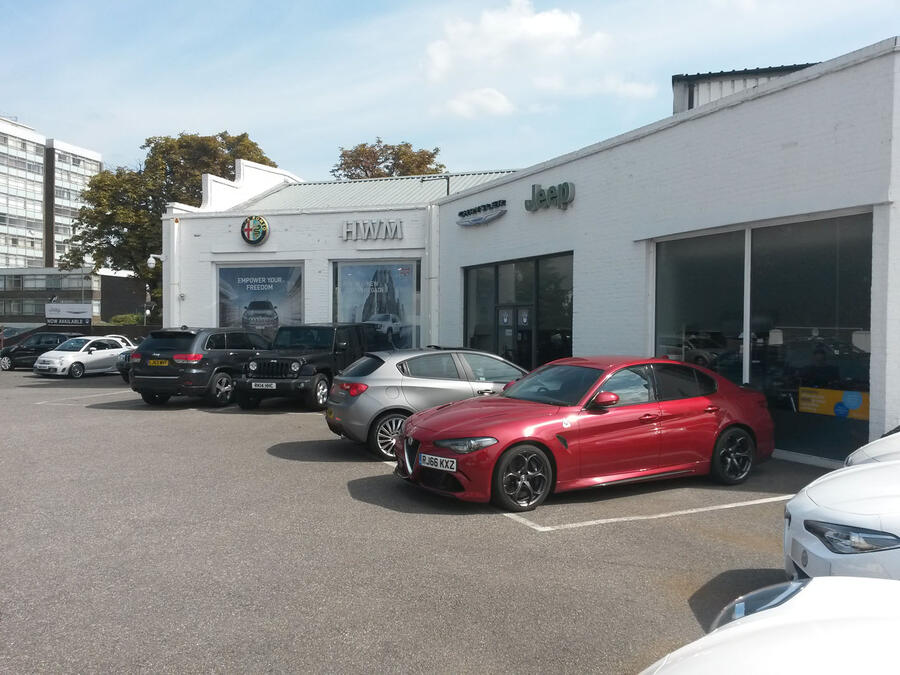 Even if there's still some truth to it, it hardly seems like a good enough reason to deny yourself the pleasure of owning such a richly rewarding car as the Giulia.
I had a frustrating experience with a Land Rover dealer when we were running a Discovery Sport last year, but that wouldn't put me off owning one.
The only excuse I can think of right now for getting our car looked at by a dealer is that the alarm is still a little on the sensitive side, despite what I said in a previous report about it having been sorted.
In fact, it's fine except for one thing: it's prone to being set off – usually several times in a row – when I warm up my motorbike nearby. Between the car alarm and the booming sound of a big V-twin bike exhaust, I hate to think what my neighbours must be saying about me sometimes…
Otherwise, the Giulia is behaving exactly as it should do and continues to provide a great deal of driving pleasure every single day, no matter how long or short the trip may be. I have every confidence that it will remain that way too.
I admit that I had a moment of doubt about reliability when, as previously reported, the Giulia went into limp-home mode on the M3 motorway (a fault traced to the turbos' overboost valves). But now, with the Giulia feeling as robust and trustworthy as anything I've ever run,
I'd have no qualms about taking it on a long-haul trip across the Continent. No doubt I'm going to regret saying that…
Mileage: 10,220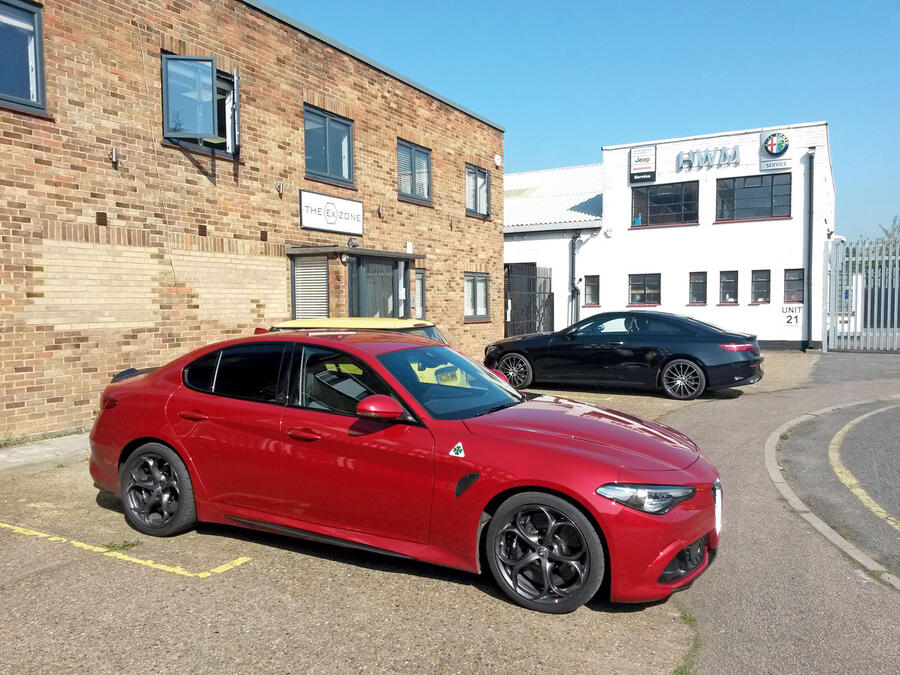 Life with a Giulia QV: Month 2
Finally getting to unleash the Giulia QV properly – 23 August 2017
The Giulia QV is so rapid, and so laughably easy to drive quickly, that I have to keep telling myself to calm down (spoken in a comedy Scouse accent, thanks to Harry Enfield and Friends) and not behave like a complete berk.
Far be it from me to blame the car for being too fast, but if I don't continue to show self-restraint, my driving licence is going to be taken away from me.
Although the Giulia isn't a particularly highly strung car, being perfectly capable of settling into a relaxed, composed cruise when required, you can always tell that it's raring to explode into action.
The urgency with which it responds to a prod of the accelerator – akin to a dam bursting – suggests the QV's 191mph top speed isn't just a hypothetical figure. Slower-moving cars can be dispatched in an instant, but then you glance down at the big digital speedometer between the dials (the conventional one isn't easy to read) and have to rein yourself in pronto – and that's harder to do.
When accelerating hard, it's all too easy to snag the 7300rpm rev limiter if the gearbox is in manual mode. I sometimes wish the Giulia's twin-turbo V6 had a more Ferrari-like cut-off of 8500rpm or 9000rpm.
It gets to the red zone so swiftly that it makes the rev band seem frustratingly narrow at times, even though it isn't. The solution, of course, is to flick the gear selector back to auto mode if you want to accelerate from a low to a high speed, …read more
Source:: Autocar