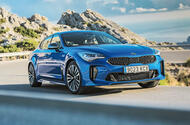 Bremen hopes the Kia Stinger can make a dent in BMW 4 Series Gran Coupé sales
With Albert Biermann on the scene, the idea of Hyundai and Kia making performance cars to take on those from BMW's M division no longer seems fanciful
Executive vice president for vehicle testing and high performance development. It's not a bad job title, is it?
At Hyundai Motor Group, which incorporates both Hyundai and Kia, it's a title now worn by Albert Biermann. Has been for a couple of years, in fact. Because, at 57, if somebody makes you an offer, and you've been at your old place for 32 years, what else are you going to do? Even if the old place was BMW, and eventually you were basically in charge of the revered M division. Biermann figured he had made his mark, achieved what he'd wanted to and figured, well… why the hell not?
So here we are, a couple of years later, and the Korean conglomerate's Kia Stinger and Hyundai i30 N are about to go on sale. Fruits of the labour, if you like.
We've seen Biermann twice this year. In April, while he was on a trip to the UK to suss out our roads and how vehicles dynamically handle them – more on which later – and then, backstage at the Frankfurt motor show.
Biermann was on good form on both occasions, as you might expect given the products he's putting out. Both i30 N, which is Hyundai's first proper hot hatch, and Stinger GT, the Kia that will be aiming for the BMW 4 Series Gran Coupé, have been warmly received. Things are good.
"Everything is finished," he says of the Stinger GT. "I mean, we have no mass production cars out yet, but they're more or less on the way from Korea to Europe." Those who have driven this new grand tourer, a rear-wheel-drive executive hatchback- cum-coupé, including Autocar's own testers, have warmed to it.
"People are surprised a Kia can drive like this," says Biermann. "And at this moment, we have only put the 3.3-litre V6 out, and we're not focusing on the 2.0-litre petrol or the diesel [versions]. But I'm also quite optimistic about those. Of course some power is missing, but the sporty character is there."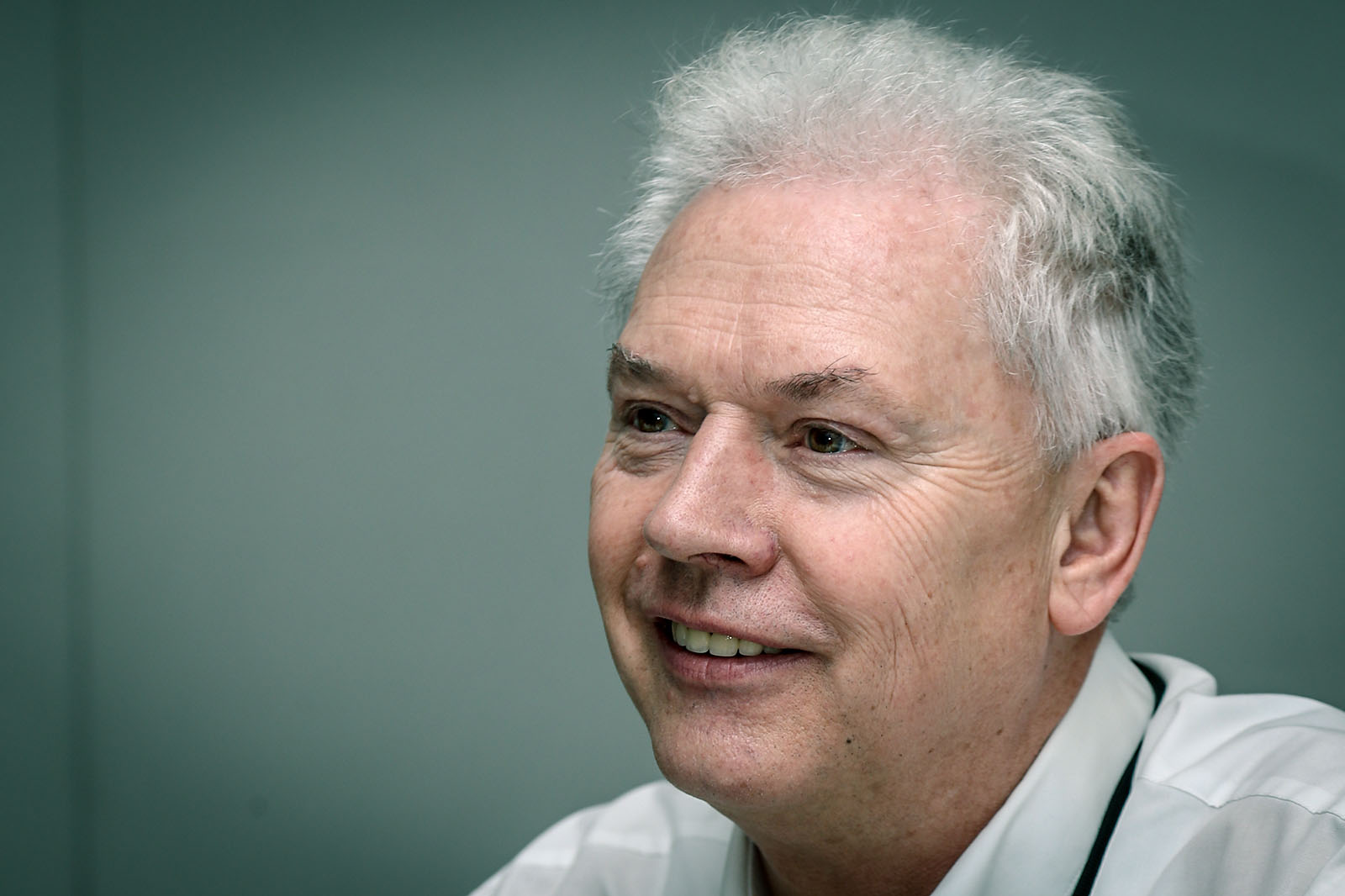 Which is all very well, Albert, if the Stinger is a flagship vehicle. But what of the cars beyond that? "We try," Biermann says. "If you drive the Stonic now, you might find the drive not exactly what you expected from a little B-segment SUV.
"It's also maybe a little bit more nimble, a bit more fun to drive than you would have expected two years ago. But it's not like it's the ultimate fun machine – it has to serve for city driving and so on."
He also says Kia has "put a lot of effort into the next Cee'd, so you can expect a good step up for driving fun, precision, agility and so on compared with the previous Cee'd; and that's a car that gets a little more attention and focus in that area. But, as you know, we make tons of cars and we cannot give the full [dynamic attention] to all of them.
"The philosophy for the Stinger was different, because we were challenging on a premium OEM level, and I think the effort we put into the car was also a little bit focused on that challenge, so we put more effort into that car than others."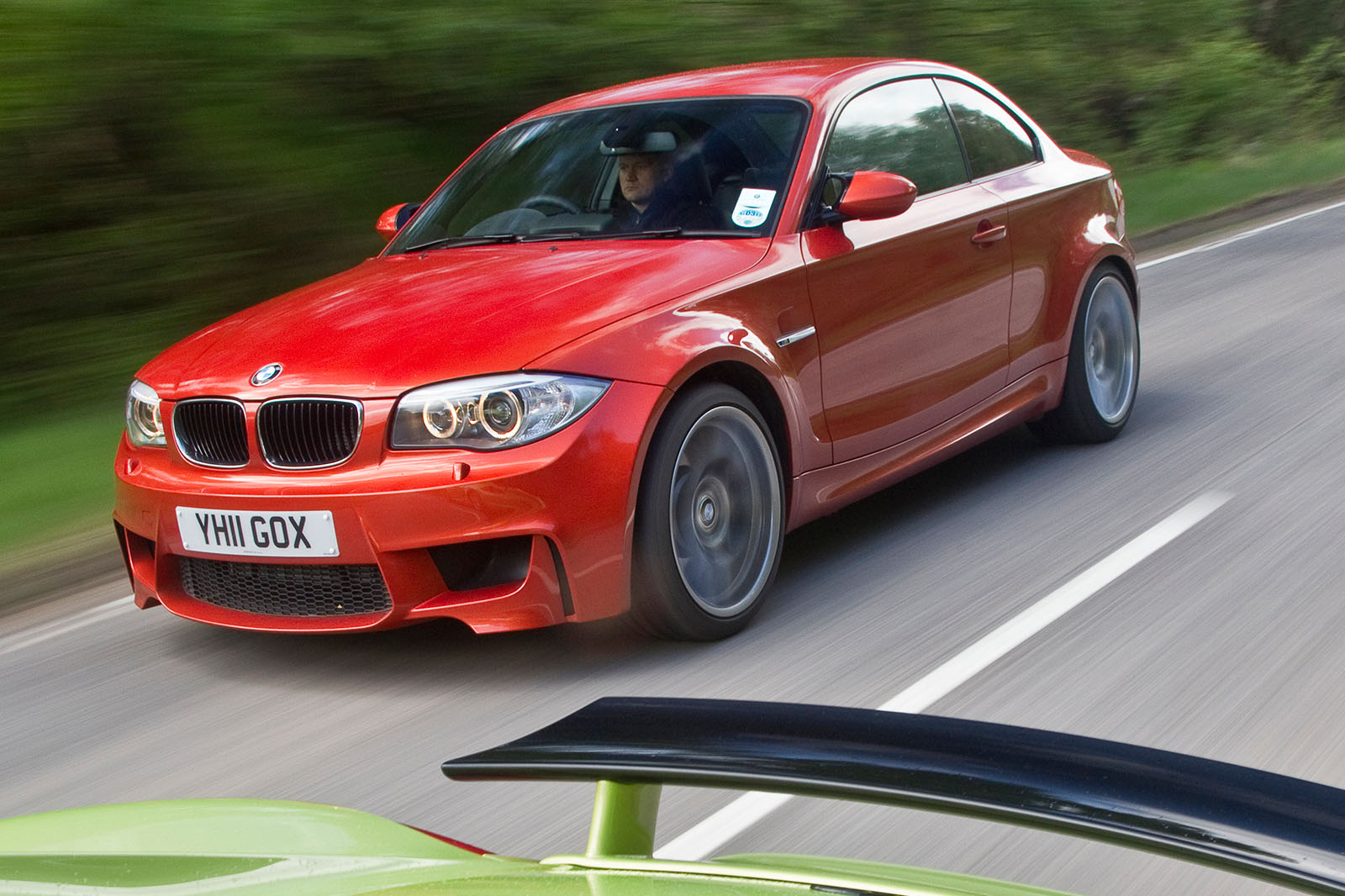 Hyundai has had its Genesis saloons before – and will again – but the Stinger is the first time that Kia has attempted to mix it with the European big boys. Has public perception shifted at all? "I can't tell yet, but I'm sure it will happen," Biermann says. "The Stinger will change the expectation of Kia cars in general, because people will think we can perform at a higher level." He knows, though, that it will be a long haul to get a Kia into the same conversation as an Audi, BMW or Mercedes-Benz.
As you would expect from someone who spent so long at M division, it's the dynamics that get Biermann's attention. Hence the visit to the UK. "That event clearly gave us more focus on attribute tuning. Our team went to the UK again [in late August], so we definitely take more care of UK's driving requirements," he tells us.
Britain's uniquely crappy roads are one of the reasons why the Kias and Hyundais of today and tomorrow will be better to drive than the current ones.
"The UK adds more challenge," Biermann says. "You have bad roads, the surfaces are poor and you have more crown; and the narrowness of the roads where everybody has to go between hedges. And narrow city roads too. You don't find that so much in Germany, where so far we have focused our European tuning."
Coming to the UK means "we are clearly focused on more agility, steering response and steering precision for the future," he says. "And also to adjust a little bit more for the harsh roads."
Not all companies do that, you know; pay attention to the little details like that, to get things fundamentally right. It's new for Kia too. "We have some new experiences," says Biermann. "But it's very fruitful because, all of a sudden, our car is competing on a premium European car level. And they're enjoying it, you know."
So are we, Albert, so are we.
Biermann's greatest hits:
BMW M3 (E30) RACE CAR – Touring cars get little more successful or famous than the E30 M3, one of Biermann's early projects at BMW, owing to a background in which he did a spot of racing himself.
BMW X5 (E70) – The original X5 (E53) was a groundbreaking car. Biermann was project leader on the second- generation version, …read more
Source:: Autocar