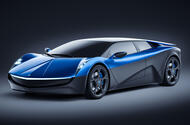 New Swiss model will have dual-motor set-up and is claimed to be capable of 0-62mph in less than 2.3sec
A new supercar called the Elextra is being developed with cutting edge electric drivetrain technology and looks on course to go on sale by 2019 for around 450,000 euros.
The Porsche Mission E and Nio EP9 rival is being designed in Switzerland by Robert Palm, CEO of design house Classic Factory, but the project involves several other brands that are contributing in their respective areas of expertise.
Palm told Autocar that funding for the project is now entering its second phase, meaning work can be moved from the drawing board. «We should be able to seriously start development in the coming weeks,» he said. «We aim to show a prototype model next spring.»
Although still in concept phase, the four-door, four seater is confirmed to use a dual electric motor all-wheel-drive powertrain. It is predicted to produce a combined output of 670bhp, enabling a 0-62mph of less than 2.3sec.
This would make the model quicker to mark than the current fastest accelerating car on sale, the Tesla Model S 100kWh, more than a second quicker than the Mission E and four tenths quicker than the EP9. Top speed will be limited to 155mph.
Nio EP9 sets new road-legal Nürburgring lap record
The Elextra's drive system is said to be capable of independently adjusting power to its front and rear motors to boost agility and traction. The car is also said to be capable of eking out 373 miles to one charge, ranking it alongside the Mission E's predicted range.
The car uses a carbonfibre structure, bodywork and wheels to keep weight to a minimum. Its use of electric motors frees up enough space for the back seats as well as a 400 litre boot, 30 litres more than a McLaren 570GT can offer, although admittedly the Elextra will have a bigger footprint overall.
Computer generated images of the Elextra's design have been now been produced, showing its steeply angled bonnet with slim headlights, a wide shoulderline and elongated roofline. At the back, a V-shaped wing hangs off the roof and extends to the sides of the car.
Palm confirmed that the wing generated downforce, stating that «it brings as much as a regular wing», but explained that its unique shape meant it didn't obstruct the view through the rear window. »This is a supercar you can see out the back of,» he said.
The Elextra project is being used to showcase new technology from several brands, but Palm couldn't reveal which companies and what new systems are included at this stage. «This isn't just another electric car project,» he emphasised.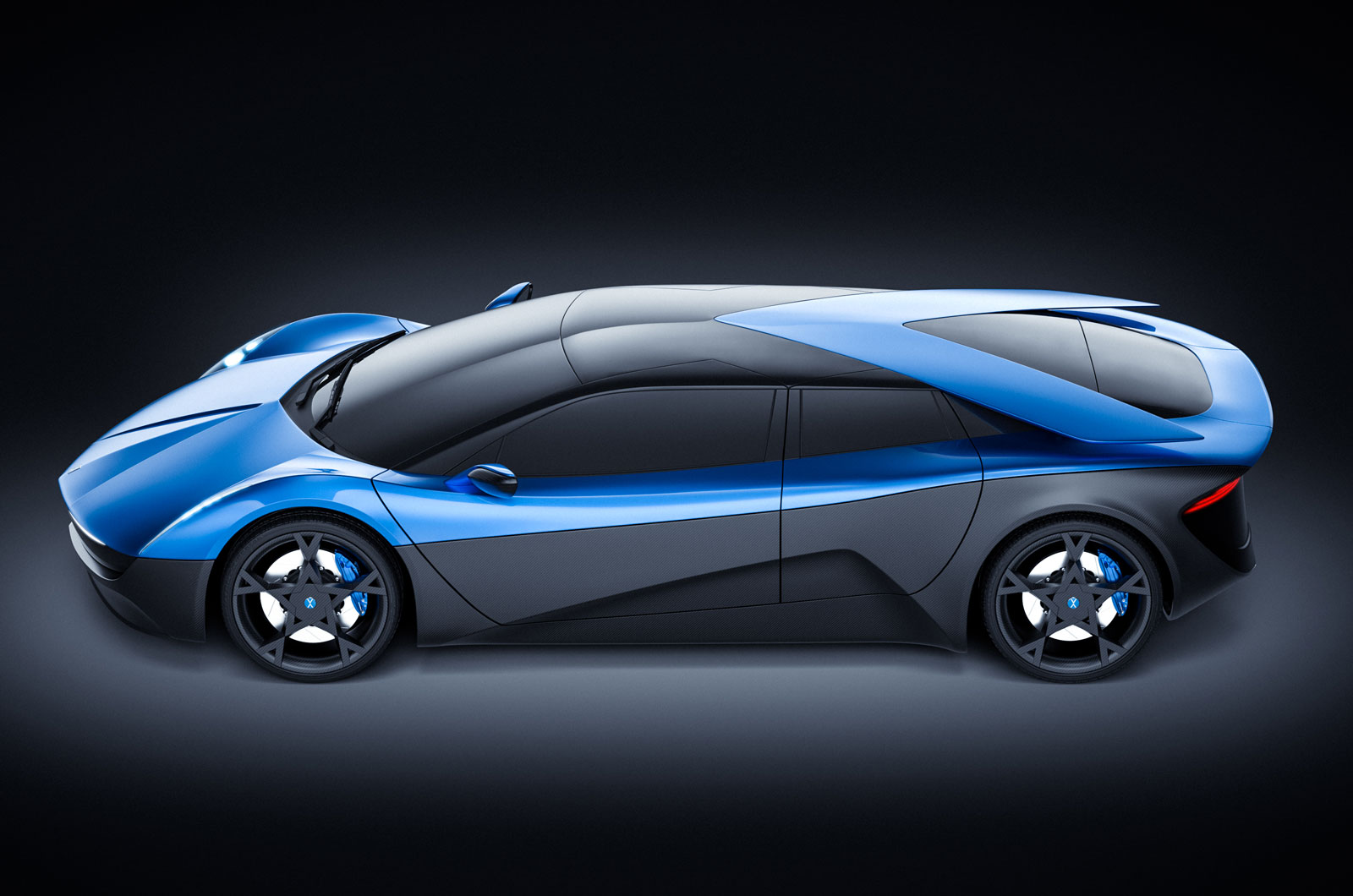 Porsche Mission E: electric car will have a wide range of variants
If development goes to plan, 100 cars are planned for production, built by a a yet-to-be-named German manufacturing company based in Stuttgart.
Currently, there are no further plans to produce any more cars beyond this, but the Elextra brand could follow suit of Nio and produce more mainstream models such as electric SUVs and hatchbacks if the supercar is a success. «We could even produce a second generation supercar,» added Palm.
Tesla Model S P85D vs McLaren 650S drag race video
Source:: Autocar