V12-engined brute can hit 62mph in 2.7sec and a 208mph top speed
Apollo, the company born from the ashes of Gumpert, has launched a V12-engined hypercar called the Intensa Emozione.
Due in just 10 units and priced from £2.05 million each, the two-seater is a track-only model that uses a naturally aspirated 12-cylinder producing 769bhp. The engine produces 560lb ft and redlines at 9000rpm.
The car is built on an all-carbon structure featuring a roofless tub that weighs just 105kg and carbon bodywork. As such, the Intensa Emozione weighs only 1250kg, giving it a power-to-weight ratio of 615bhp/tonne. The 0-62mph dash takes a claimed 2.7sec, a tenth quicker than the McLaren P1, and top speed is quoted as 208mph.
The Intensa Emozione's exterior has aggressive aerodynamic features including a large, fixed rear wing, rear diffuser and vertical fin. Apollo said the car generates so much grip that it can reach 2g of lateral force when cornering and produces 1350kg of downforce at 186mph.
Apollo chairman Norman Choi said the new model wasn't electrified because "we felt that all the technological advancement and automation in today's supercars took away the pure, raw emotional connection between driver and car".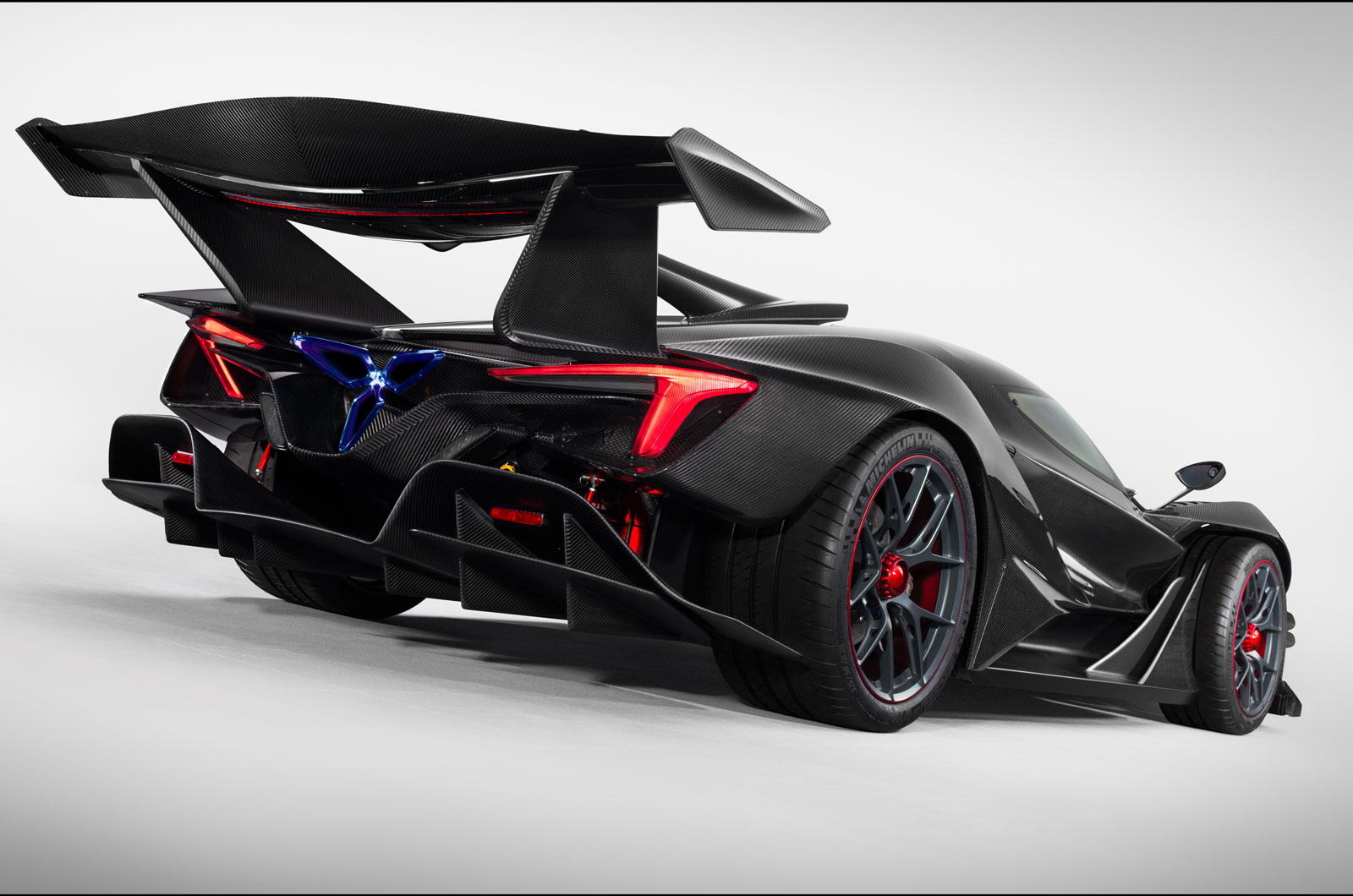 The Intensa Emozione appears heavily inspired by the Apollo Arrow concept at the 2016 Geneva motor show. Apollo said last year that the production version of the Arrow track car would be followed by a less extreme road version, leaving the door open for the Intensa Emozione to be produced in road form.
Apollo has connections with fellow supercar maker Scuderia Cameron Glickenhaus and it was previously reported that the two companies would work together in the development of future models. However, no link has been announced for the Intensa Emozione.
Source:: Autocar