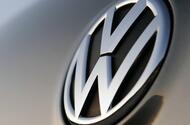 At least 15,000 more owners of cars affected by the emissions scandal join pursuit for class action lawsuit; VW says it will defend action «robustly»
Over 25,000 owners of VW Group cars affected by the diesel emissions scandal have begun proceedings for a class action lawsuit demanding around £3000 in compensation each.
The number has grown from 10,000 people earlier this month, with the case entering the High Court today. Volkswagen is expected to issue a statement after the proceedings.
To date, VW has not offered compensation to UK owners of affected cars, powered by EA189 diesel engines made between 2009 and 2015, arguing that its cars didn't breach the laxer European emissions regulations.
Around 1.2m Audis, Seats, Skodas and VWs are affected by the scandal in the UK. If the legal bid is successful it could therefore cost VW £30m initially and have the potential to cost up to £3.6bn alone.
: VW scandal, one year on
VW's stance is in contrast to its position in the USA, where affected cars were in clear breach of the tougher regulations. In the USA the firm reached a £12bn settlement with owners, with some receiving payouts of up to £8000.
In the UK the legal action is being coordinated by legal firm Harcus Sinclair UK on behalf of a consortium of applicants.
Damon Parker, head of litigation at Harcus Sinclair, told the Daily Mail drivers felt they had «no choice but to take legal action».
«The group action aims to ensure that, if VW is found to have misled consumers about the environmental damage caused by their cars, they are penalised accordingly so as to discourage this sort of behaviour from happening again,» he said.
VW's stance in the UK and the rest of Europe has previously come under fire from Louise Ellman, a Labour MP who chairs the Transport Select Committee.
«Volkswagen's evidence to us was just not credible but the government has lacked the will to hold VW accountable for its actions,» she said last year.
«There is a real danger that VW will be able to get away with cheating emissions tests in Europe if regulators do not act.»
A VW statement in response to the action read: «We have been notified that Harcus Sinclair intends to bring proceedings against Volkswagen on behalf of 77 claimants in the English High court in relation to the NOx emissions issue. As we have previously said, we intend to defend such claims robustly.
«Technical measures have already been developed by the Volkswagen Group for vehicles affected by the NOx emissions issue and approved in principle by the relevant certifying authorities. Final approvals have also been provided by the authorities in respect of the vast majority of the affected models. The technical measures have already been implemented in a large number of our UK customers' vehicles.
«Importantly, for the vast majority of model variants for which final approval has already been provided, the relevant certifying authorities have confirmed that implementation of the technical measures has no impact on MPG (miles per gallon), CO2 emissions, engine performance, maximum torque, and noise emissions. Furthermore, as a number of independent bodies (including motoring publications and used car values specialists) have noted, we expect no decline in the residual values of the affected vehicles as a result of this issue.
«As a consequence, we have made it clear that we do not anticipate that any of our UK customers will in fact have suffered any loss as a result of the NOx emissions issue and that it is premature for claims to be brought in the UK.
«Given that litigation has now commenced, it would be inappropriate for us to comment any further at this stage.»
Source:: Autocar