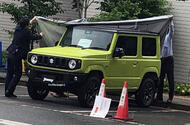 Next-gen SUV gets more rugged styling and upmarket interior; test car sighting follows leaked images
Styling of the next-generation Suzuki Jimny has been leaked ahead of its Japanese reveal over the summer. The small SUV arrives on roads at the start of next year.
The current Jimny has now gone out of production to make way for its successor, with a Suzuki spokesman telling Autocar that only existing stock of the model – fewer than 200 units – are available for purchase.
Although its still several months from reveal, the next Jimny has been seen testing several times, showing its new design. Unlike the Vitara, the future SUV will not be softened with a more road-biased look. It will actually be made to look significantly more rugged, with a retro design.
The fourth-generation model is being developed with the feedback of existing Jimny owners in mind, who rank its effective off-road capabilities and robustness more highly than on-road performance.
Road handling will still be improved, but a Suzuki spokesman explained that the car's unique selling point was its hardy nature, so this will remain the focus during development.
As such, the car's design reflects its 4×4 status, taking influence from earlier-generation Jimnys with a simple, box-shaped body. Much of the design appears similar to that applied to the Mercedes-Benz G-Class, such as the squared-off wheel arches and tail-lights located low on the bumper.
Images leaked onto the internet revealed the look of the car's interior late last year. Although it gains modern features such as touchscreen infotainment, the overall design remains clunky – likely due to a priority for function over form to enable users to operate controls and buttons with gloves on.
Suzuki has been testing the car in four countries – one of which is Britain – in order to develop the car's chassis set-up and refinement for launch onto the global market. Its scale is not expected to drastically change from the outgoing car, which is just 120mm longer than a Smart Forfour.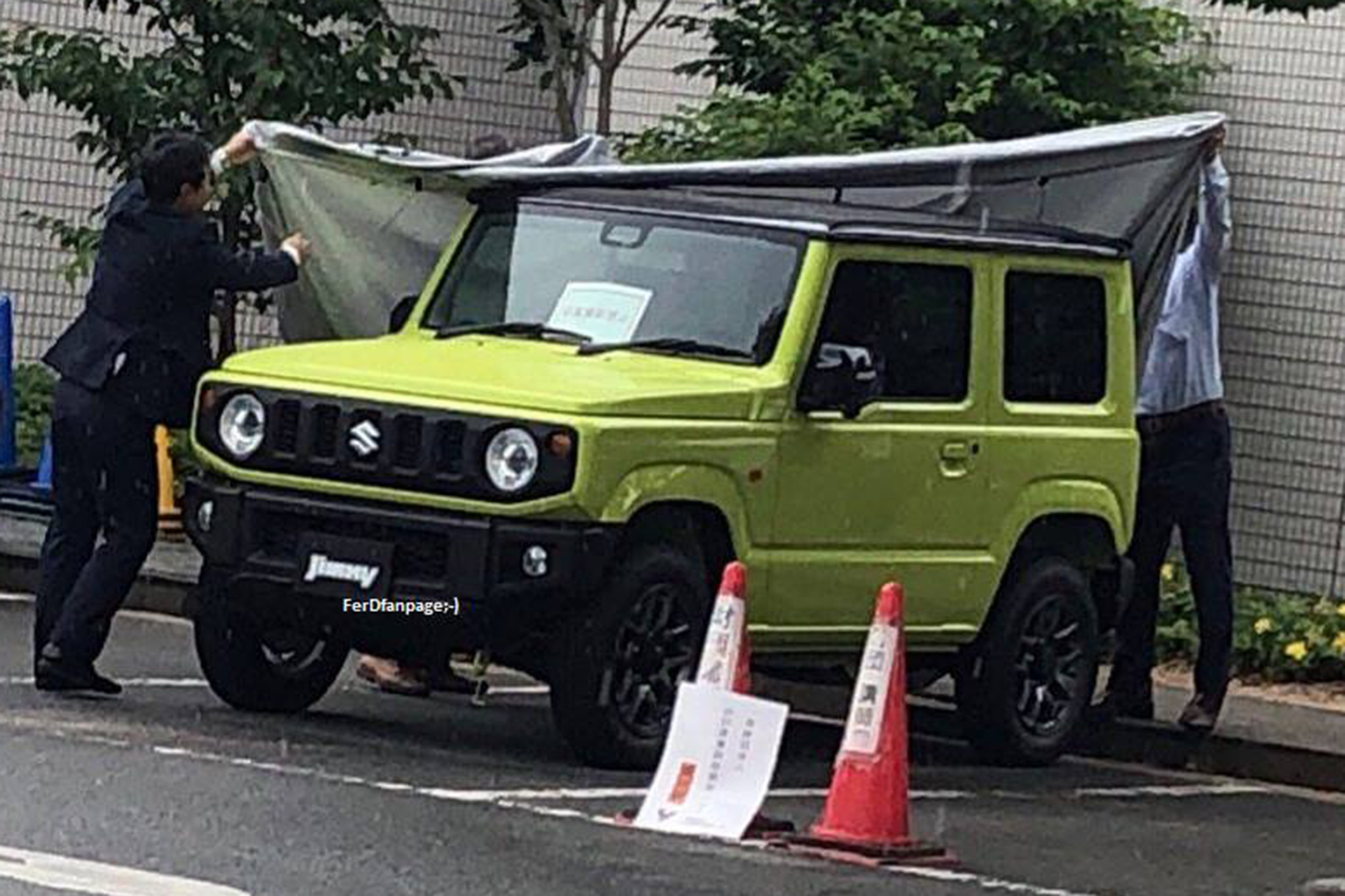 The brand has remained tight-lipped as to what will power the future SUV, but sources expect Suzuki's turbocharged 1.0-litre Boosterjet three-pot to be offered, with the brand's naturally aspirated 1.2-litre a potential entry-point engine. No diesel engine is expected – the brand just confirmed that it has pulled all diesel options from its current line-up.
Suzuki swapped the manual low-range gear selector in its latest Vitara for an electric rotary dial, but the new Jimny could stick with the former system to maximise its off-road adjustability.
The brand's decision to ignore the temptation to build a more mainstream model should ensure that sales remain comparatively small (versus other compact SUVs). Around 1200 Jimnys are sold per year in Britain – a figure that has remained consistent since the outgoing version launched in 1998. The new car is expected to comfortably beat this while leading a charge to grow Suzuki sales by 20%.
The larger Vitara is currently the brand's bestselling model. It achieves UK sales of about 12,000 units per year, with the expectation of further growth.
More content:
Audi reveals new e-tron Vision Gran Turismo
Honda Civic Type R long-term review
Source:: Autocar