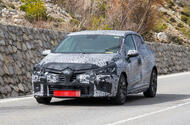 Renault has begun testing its fifth-generation Clio with its own bodywork
Electrification and Level 2 autonomous technology will be offered on Renault's next-generation Ford Fiesta rival
The next-generation Renault Clio has been spotted clad in its own bodywork for the first time, showing that its design will take influence from the larger Mégane.
Spotted on the continent beneath heavy camouflage, the five-door hatchback has slimmer headlights that appear to feature Renault's C-shaped lighting signature. The car's overall shape is familiar to the current Clio, but the tailgate looks slightly more raked, with a shorter overhang.
Renault Europe chairman Jean-Christophe Kugler said last year that the fifth-generation Clio will feature significantly more technology than the current car.
It's due with the model's first electrified powertrain, possibly in the form of a Hybrid Assist set-up that could be carried over from the Mégane and Scénic. It's also possible that the Clio could be given a plug-in hybrid powertrain. This would make it the first model in the supermini segment to gain such a variant.
Additionally, the Clio will come with Level 2 autonomous technology, meaning the speed and steering of the car can be automatically controlled, although the driver must remain ready to take control at all times. Renault's alliance with Nissan means that much of this hardware and software will likely be shared with the latest Nissan Leaf electric car.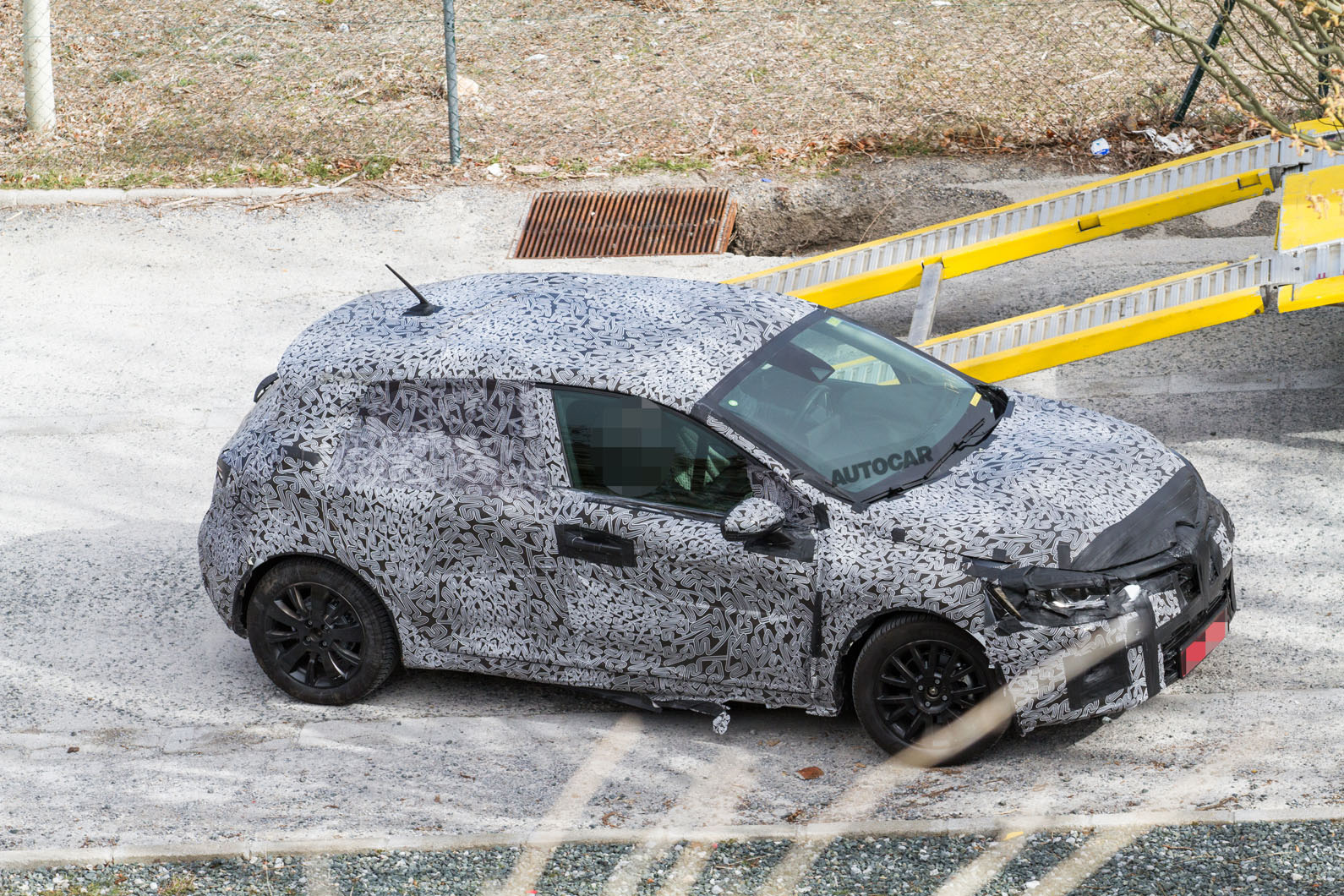 The Clio will also feature cutting-edge connectivity technology inside, likely housed within a portrait-orientated infotainment system, as in the Mégane.
Power for the wider Clio range is expected to come from a familiar selection of low-capacity engines. The brand's 0.9-litre TCe turbocharged three-cylinder has faced criticism, so it will likely be heavily revised if it isn't replaced. Diesel engines, including a 1.5-litre dCi shared with Nissan, look set to remain, despite the market's ongoing shift away from oil-burners.
Additional reporting by Sam Sheehan
Read more:
Renault Symbioz concept is designed to integrate with your house
Source:: Autocar