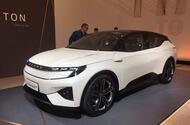 The all-electric car is due to go on sale in China late next year
New Chinese brand's first model is a 469bhp electric SUV with a claimed range of 323 miles; production starts soon
Byton has announced a series of updates which edge its inaugural model, an electric SUV, closer to production.
The company's headquarters in Nanjing, China, will be opened this week, while construction work is nearing completion on its production facility. The plant has already produced prototype vehicles ahead of the full launch of the Jaguar I-Pace rival.
In addition to these, the company has also announced a three-figure-million-dollar investment to help achieve its production goals from Chinese automotive giant FAW, with company co-founder Daniel Kirchert saying: «The Chinese automobile market offers excellent conditions for our company. The infrastructure developments, the market forecasts and the keen interest of the people in our products strengthen us enormously. Of course, our deep understanding of the Chinese market as a basis for our economic success also helps us."
Byton revealed the near production-ready version of its first model, a high-tech, premium electric SUV, at its European launch as part of Milan Design Week, last year.
The Concept shown at the event in Milan was described as being "85% there" by company boss Carsten Breitfeld. Minor modifications are likely needed to meet legal requirements, although Breitfeld described the touchscreen-dominated interior as being "series production ready".
The first prototype version of the SUV was completed at Byton's factory in Nanjing, China last week. A small batch is being built now for crash tests, with the first development prototypes due to be completed around the middle of the year.
The Byton Concept shown in Italy builds on the version that was revealed at CES earlier this year. The firm says the focus of the machine is on allowing drivers to 'enhance' the time they spend in the car, rather than on-road performance.
The all-electric car is due to go on sale in China late next year, before arriving in Europe and the USA in 2020 as the firm's first model. It will feature a range of up to 323 miles, and be available in two powertrain configurations, including a twin-motor four-wheel-drive system with 469bhp. Prices are expected to start from around £32,000.
A saloon, which will be previewed in a concept this June, and MPV are due to follow and use the same platform.
The new China-based company, has development offices in the USA and Germany, and its senior management team includes several experienced car industry executives.
The firm is headed by Carsten Breitfeld, who joined from BMW's i division along with designer Benoit Jacob. The firm has also recently made other high profile appointments, including new head of vehicle engineering David Twohig, who has moved across from Alpine. The firm's marketing chief, Henrik Wenders, has also joined Byton from BMW's i division.
While the addition of Twohig, whose new A110 has won much praise for its handling dynamics, suggests the importance of ensuring driving performance, Byton says the main focus of the brand will be on 'the coming era of truly shared, smart mobility and autonomous driving.'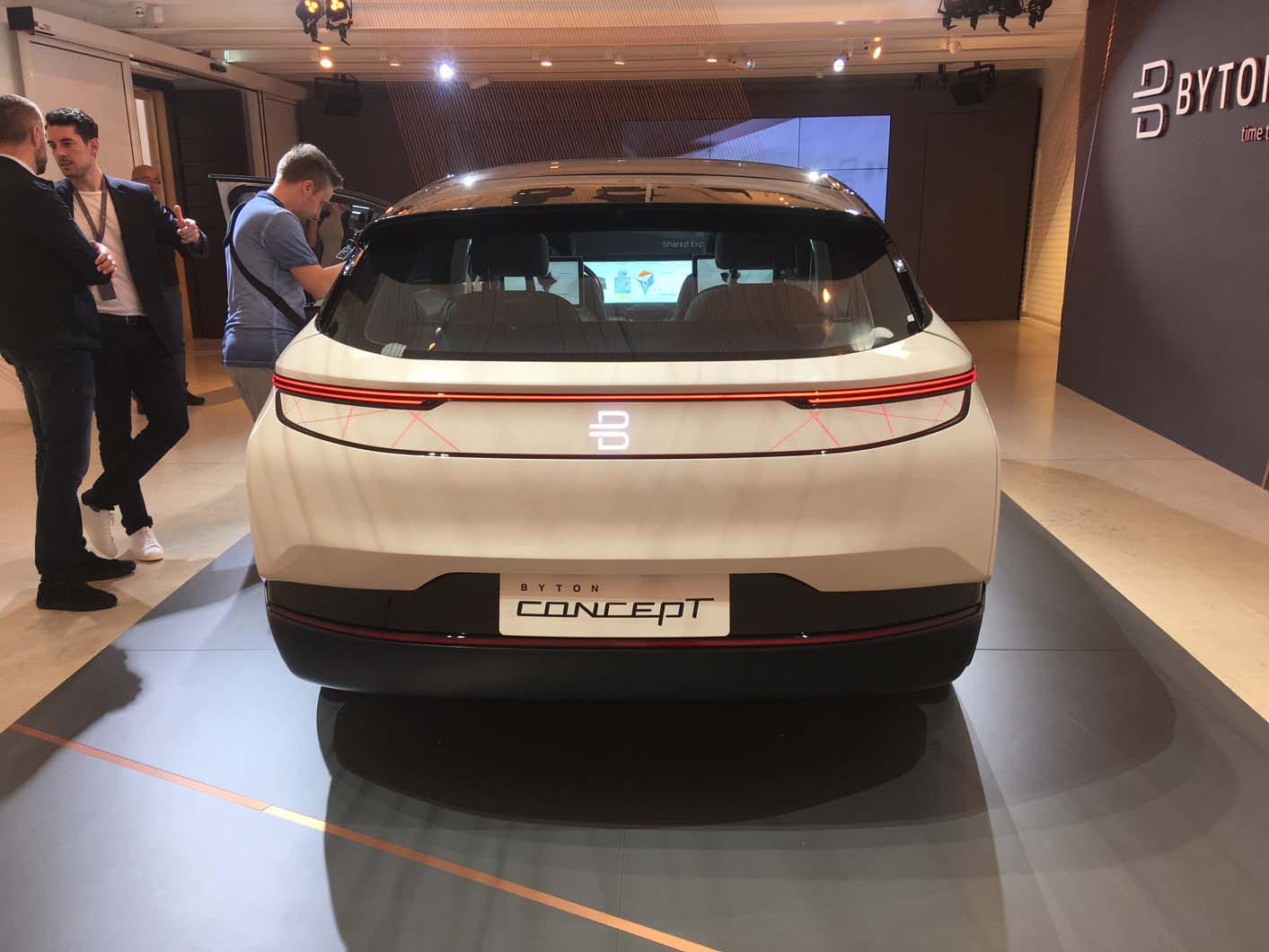 The SUV will feature a high level of driver assistance systems, along with features such as biometric recognition and a large infotainment display that works in conjunction with a 'Byton Life' cloud-sharing platform.
As with other new start-ups, such as the Geely-owned Lynk&Co, Byton will forego traditional dealerships in favour of a focus on online and a series of 'brand stores' that will be set up with partners.
Byton showcased the concept for its brand stores at the event in Milan, and says they will offer 'added benefits' to traditional dealerships by allowing customers to 'immerse themselves in a range of topics where Byton is at home', including digital products and services. The first brand store will open in Shanghai at the end of this year.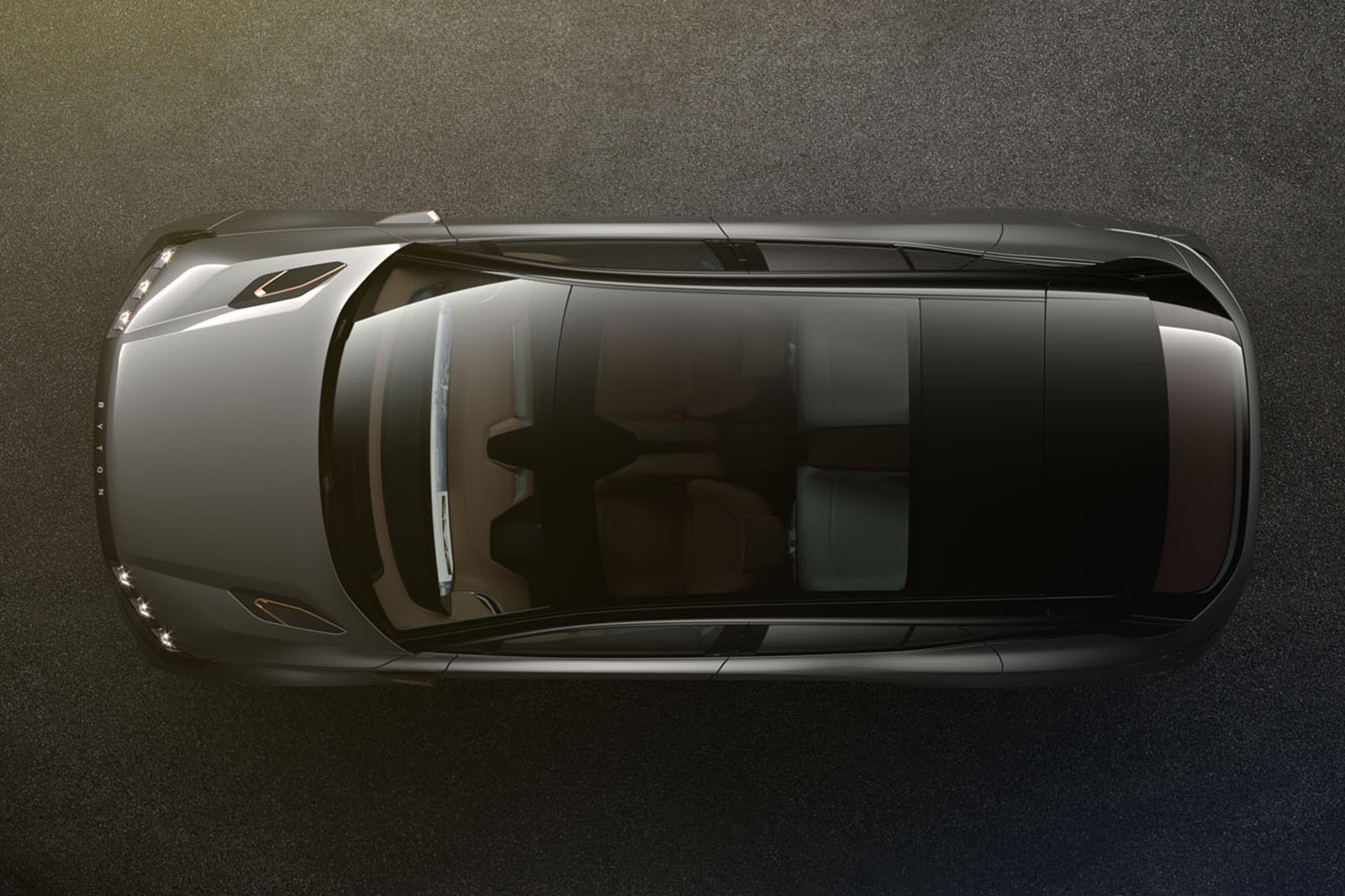 Byton's SUV will come with driverless car technology provided by industry expert Aurora. Aurora is headed by Google's former autonomous driving boss, Chris Urmson, and several pioneers of the autonomous car industry. Its technology enables Level 4 autonomy, meaning it will be able to drive itself without any human input.
Why Volkswagen, Hyundai and Byton are teaming up with a self-driving start-up firm
Byton said its SUV will feature driver assistance systems based around Aurora's suite of hardware, including cameras, ultrasonic sensors, radar and laser scanners. It has been designed so that components can be upgraded as technology develops. The vehicle architecture is designed for 5G mobile data connection, with speeds of up to 10GB per second.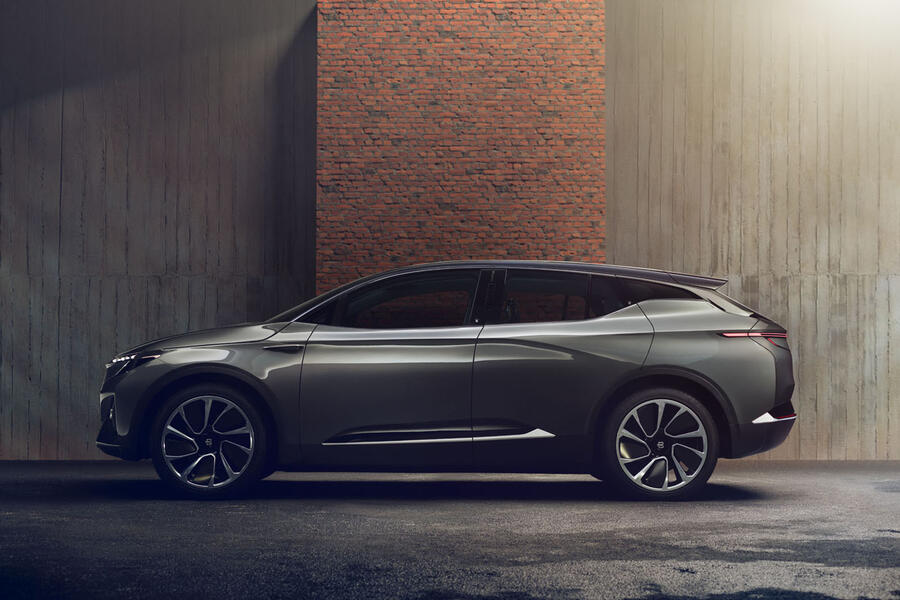 CES 2018: concepts cars and automotive news from the Consumer Electronics Show
The Byton will be available in two powertrain configurations, with either a single 268bhp electric motor driving the rear axle that produces 295lb ft of torque, or a four-wheel-drive version with motors driving each axle. The two motors in the four-wheel-drive version combine for 469bhp and 524lb ft of torque.
Power will be stored in modular lithium-ion batteries that form part of the vehicle chassis. While Byton hasn't revealed the capacity of the batteries, it says the car will have a range of 248 miles, increasing to 323 miles with an upgraded battery pack.
Insight: why demand from China is spurring growth of electric car sales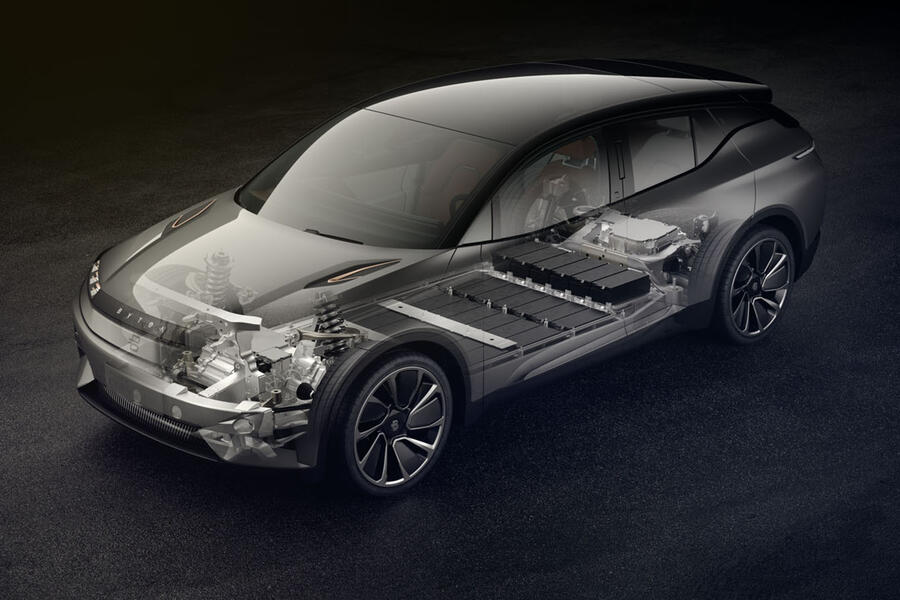 The Concept is 4850mm long, 1940mm wide and 1650mm high, and runs on 22in wheels. At the front of the car, slim LED headlights top what Byton refers to as a 'smart surface'.
In place of door handles, the Concept features facial recognition cameras that check biometric data and will only unlock the door to authorised users.
The interior is dominated by a 1250mm by 250mm 'Shared Experience Display' that fills the dashboard. It is comprised of three panels, which can be customised. It is also used to show images from three rear-facing cameras: two take the place of the wing mirrors, with a third mounted in the car's rear. The brightness …read more
Source:: Autocar