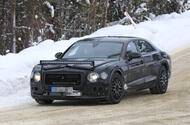 Bentley is testing its upcoming Flying Spur in Scandinavia
Pricier alternative to Mercedes-Benz S-Class will get Continental GT tech with softer focus
Bentley is testing its upcoming Flying Spur in Scandinavia before the car is launched in 2019 as its latest answer to the Mercedes-Benz S-Class.
The new four-door, which is larger and more expensive than the S-Class but smaller and less extravagant than the Rolls-Royce Ghost in the ultra-luxury saloon segment, will share much of its technical makeup with the upcoming Continental GT.
That means it'll be built upon the same Porsche-developed MSB platform, bringing with it large improvements to structural rigidity and insulation, but the Flying Spur will trade sporting performance for ride comfort.
Bentley was involved in the MSB's development from the very beginning, so its requirements to enable maximum ride comfort – more than any Porsche model need to offer – will have been designed into the structure from the off.
As the GT has demonstrated with its big stride forward in ride quality, the Flying Spur is expected to deal with bumps and undulations with even more confidence than its good riding predecessor.
Much of this will be possible thanks to the car's high-tech anti-roll system, which is based on air suspension and can effectively eliminate unwanted body roll while also providing enhanced composure over rough surfaces. The active tech is based on the structure's 48V electrical system.
Insight: Bentley is changing its priorities
The new and larger underpinnings will also provide more room inside, particularly for rear passengers. The focus on the rear segment is clear with the Flying Spur's large back doors, which provide easy access and also emphasise the legroom on offer, clear to see on the test car.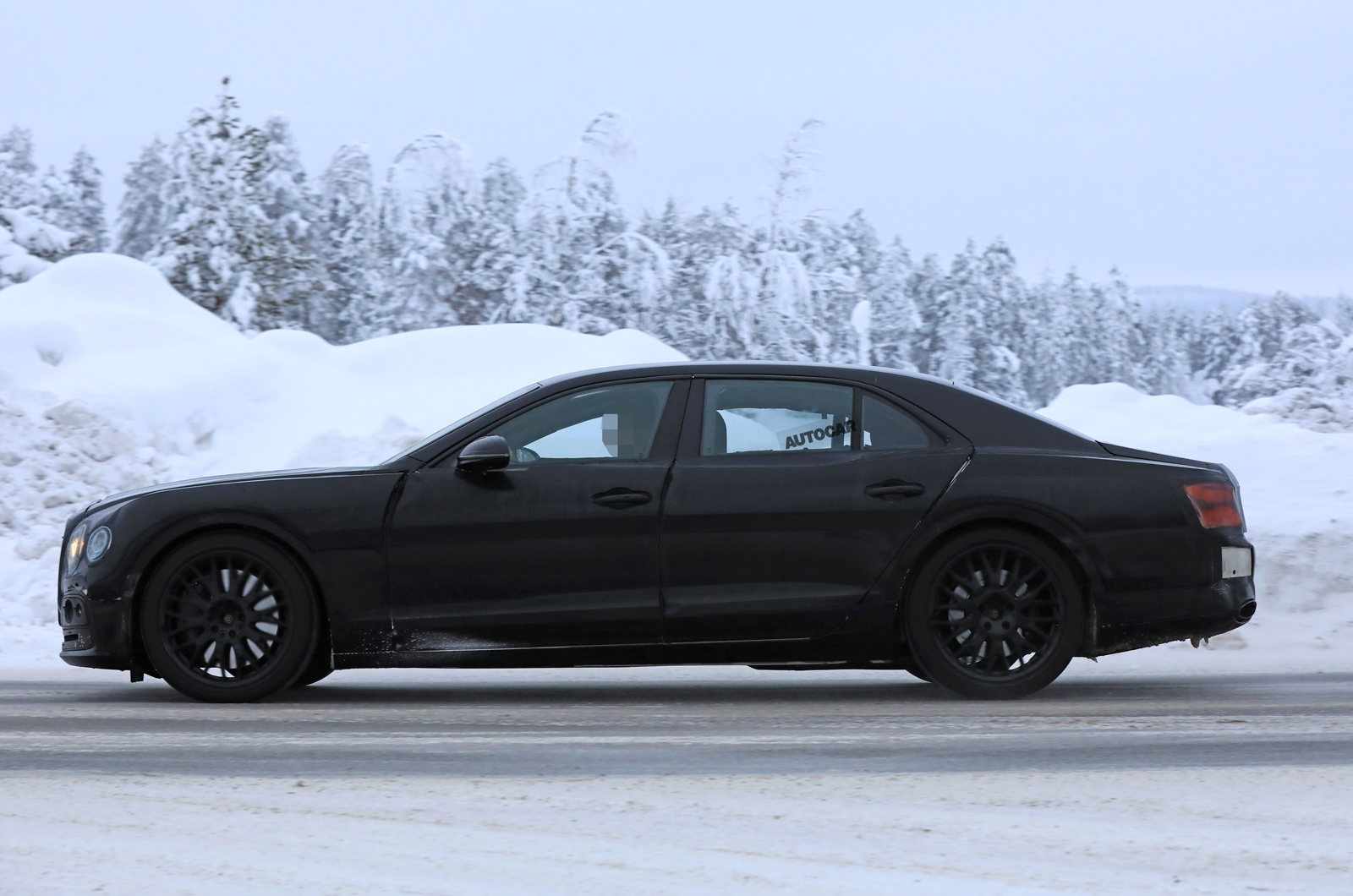 Inside, expect a dashboard that's near identical to that fitted to the Continental GT, but passengers in the rear of the Flying Spur will gain infotainment controls, independent climate settings and picnic trays, among a long list of added features.
Power will come from a choice of two engines that are shared with the GT. At the entry level will be a twin-turbo 4.0-litre V8, while the brand's new 6.0-litre W12 engine will also be offered. Bentley is yet to reveal the output of its latest V8 engine, which will be introduced via the GT first, but the W12 is already offered with that car where it produces 626bhp.
History suggests that the Flying Spur will follow in the year after the GT. The GT is due on roads in March, suggesting the Flying Spur will be shown for the first time in early 2019 before arriving on roads before the middle of that year.
More content:
Bentley Continental GT racer revealed
Brabham Automotive car brand launched
Source:: Autocar