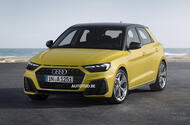 Wholesale reinvention of Audi's small car will take on Mini with high-tech cabin; leaked images show sporty new design
Images of the next Audi A1 have been leaked onto the internet ahead of its official reveal, showing the car's new, more sporting design and premium interior.
In the week that follows the first official preview picture for the car, Belgian site Autotijd has posted images of Audi's second-generation Mini rival. Although unconfirmed by Audi, the car's look matches those seen on development cars (see gallery).
The A1 wears several new design features that appear to emphasise a sporting nature. Three slats above the front grille appear to hark back to the original Sport Quattro, while bronze wheels also link the car to Audi's competition history.
The leaked pictures back suspicion that Audi was going to inject more aggression into its smallest car, with the firm having confirmed that it will come with a vibrant colour palette last week.
Audi previewed the car in yellow, and detailed the colour options for the roof, wheels and spoiler. The official shot also showed that the car will be launched with sportier S-Line trim, with Y-spoke alloys fitted.
As individual as you – fit your all new #Audi #A1 with rims, roof and spoilers in different colors. #TheNewAudiA1 #EpicModeOn pic.twitter.com/BrMfYDswW9

— AUDI AG (@Audi_Press) June 13, 2018
It has also been confirmed that the A1 will get Audi's virtual cockpit digital dials, and its MMI touch infotainment system, and the new leaked images show the new design of the layout. The car has a large touchscreen with MMI touch technology that was previously reserved for larger models.
Although the car is yet to be officially revealed, insiders at Audi's Ingolstadt headquarters in Germany have previously revealed to Autocar that the new A1 will be more dynamic to drive. The aim, they say, is to eclipse the latest Mini for overall competence.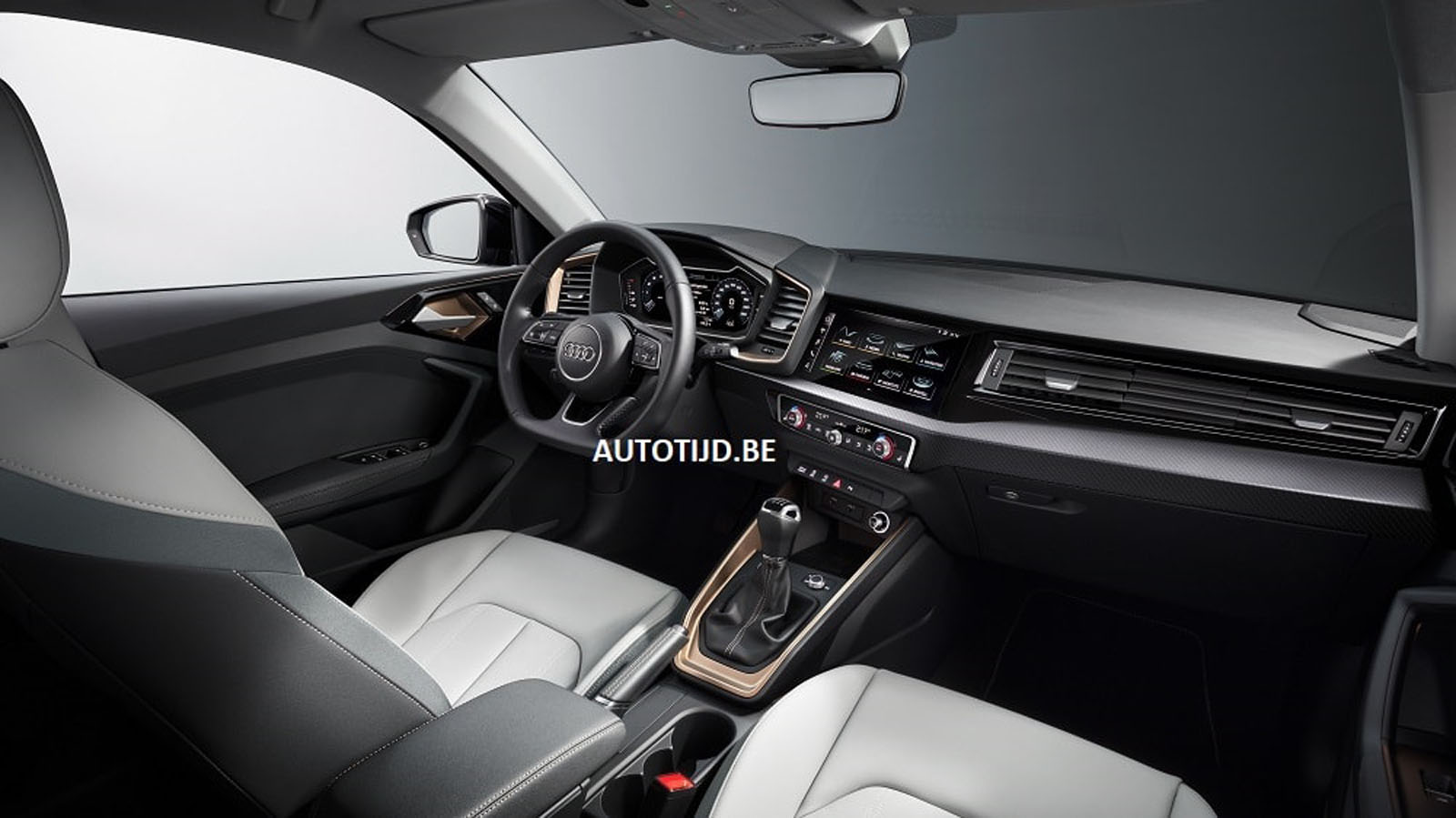 "There is a maturity to the new model. The differences are instantly recognisable when you drive it," said a source involved in recent durability testing of the new car.
Audi plans to achieve this by using a new platform structure, a heavily reworked suspension system that features optional adaptive damping control, a new range of engines and updated gearboxes.
The old PQ25 structure, dating back to 2001, has been replaced 
by a more contemporary
 MQB A0 architecture, which incorporates engineering solutions already used by the A3 for greater amortisation of production costs.
The platform employs a combination of aluminium and hot-formed steel within the floorpan. Its adoption 
in the new A1 provides scope for an increase in external dimensions, with the wheelbase alone up by 94mm to 2564mm.
A big change for Ingolstadt's supermini is the end of
 the three-door bodystyle. The second-generation model, to be produced by fellow Volkswagen Group brand Seat at its plant in Martorell, Spain, will come in five-door Sportback form only. The move is part of a consolidation of Audi models intended to make savings that will be channelled into the development of electric cars.
The increase in external dimensions has extended the A1's length to more than 4000mm and its width beyond the 1740mm of today's model. As a result, the incoming car is claimed to offer more interior space and luggage-carrying capacity than its predecessor. Much of the added space is dedicated to the rear, which is said to offer greater leg, head and shoulder room.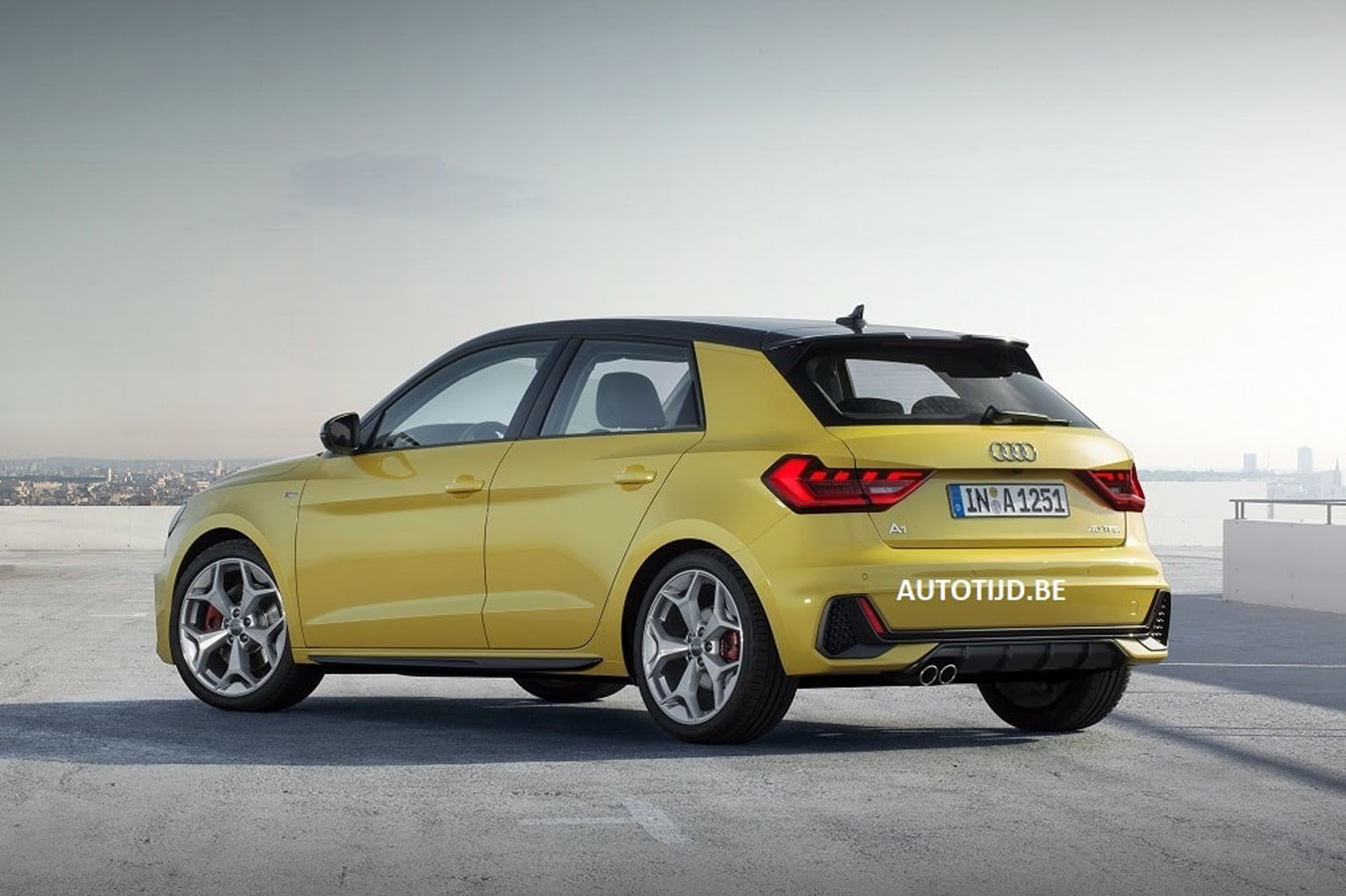 Inside, there is a new dashboard modelled along the lines of that already seen in the larger A3.
Considerable efforts are being made to ensure that the new model attracts younger car buyers through what Audi describes as class-leading infotainment and connectivity features.
These include the optional Virtual Cockpit digital display and embedded 4G LTE in combination with Android Auto, Apple CarPlay and MirrorLink. Driving assistance functions include front assist, automatic emergency braking and pedestrian monitoring systems, as well as a tyre pressure monitoring feature and a speed limiter.
The engine line-up of the new A1 is expected to largely mirror the new Polo's. On the petrol side, a turbocharged 1.0-litre three-cylinder TFSI unit delivering up to 113bhp will remain the entry-level engine.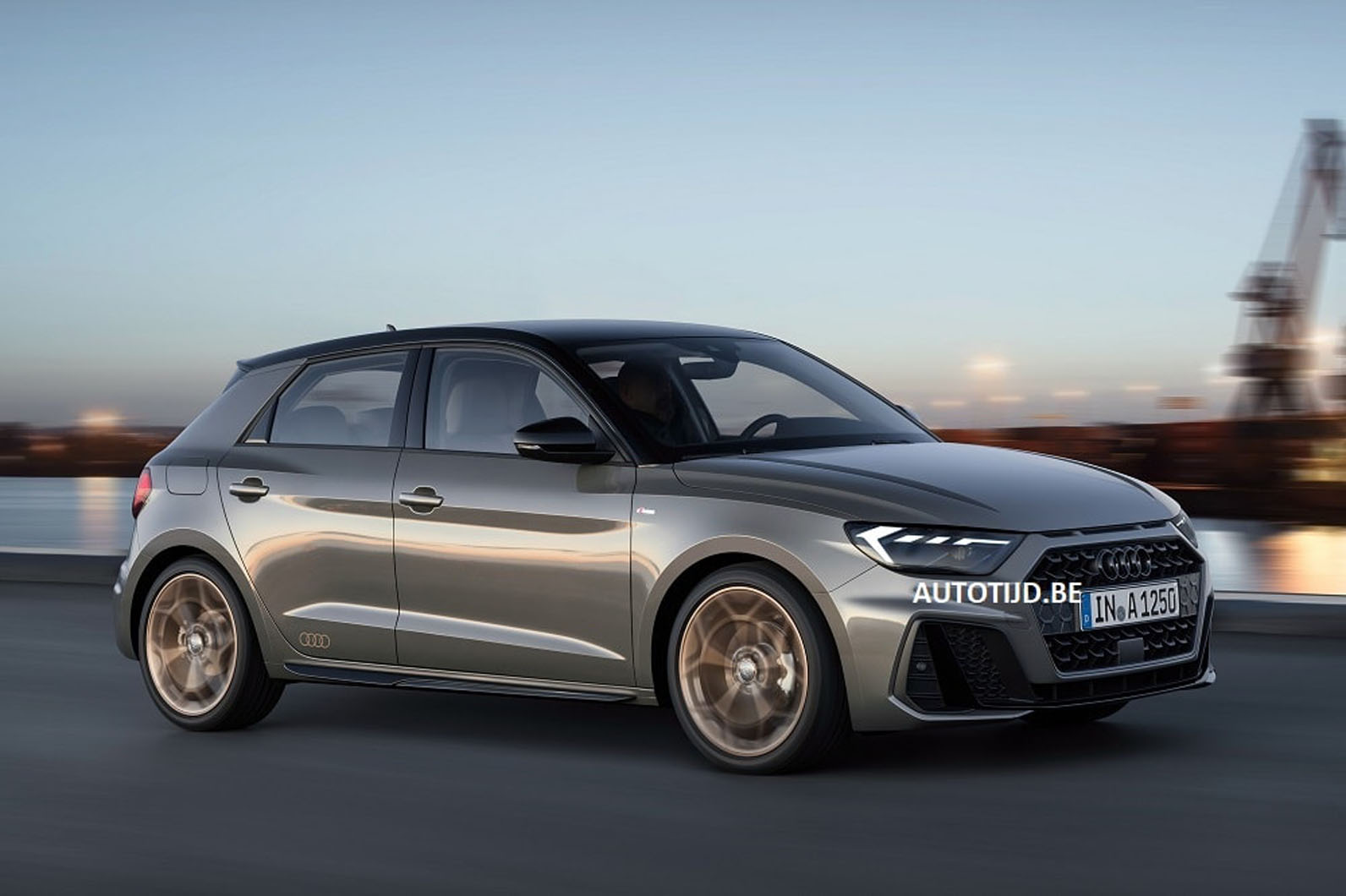 Further up the range, a turbocharged 1.5-litre four-cylinder petrol unit with 148bhp slots in as a successor to the old turbo 1.4-litre four-cylinder motor.
Topping the initial range will be the S1, although it isn't expected to go on sale in the UK later on. It eschews the engine of today's model for a newer turbo 2.0-litre four-cylinder petrol engine kicking out up to 250bhp.
The new A1 was originally planned to be launched
 with a carried-over turbo 1.6-litre four-cylinder diesel engine with up to 95bhp in combination with a standard selective catalytic reduction filter as standard. However, Audi bosses are said to be reconsidering this in light of the significant drop in sales of diesel-engined small cars.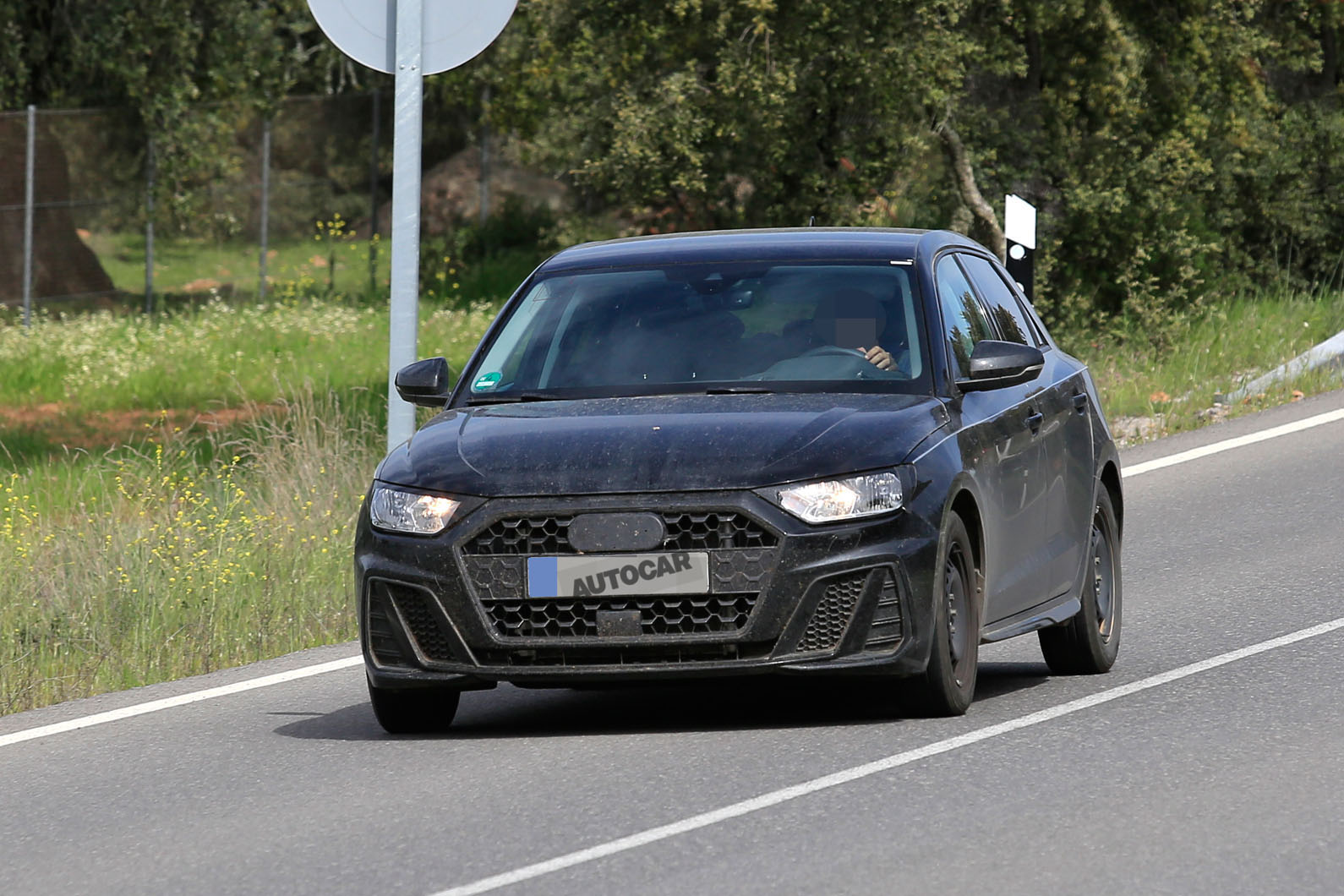 The A1 will receive a natural gas option, in combination with a specially adapted version of the turbo 1.0-litre three-cylinder petrol engine. It won't be on sale in the UK.
In addition to the standard six-speed manual gearbox, buyers will also be able to choose an optional seven-speed dual-clutch S tronic transmission with an automatic shift function.
Whereas the first-generation A1 had four-wheel drive on only the range-topping S1, the new model will offer a Haldex-style electro-hydraulic multi-plate-clutch quattro system with a wider range of engines.

Related stories:
First Mercedes-Benz A-Class PHEV due next year as A3 e-tron rival
Source:: Autocar