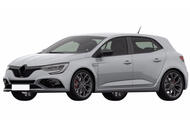 Renault's upcoming hot hatch will be available in Sport or Cup form and with four-wheel steering; new images show it undisguised
Patent images of the next Renault Sport Mégane have surfaced online, showing it without disguise for the first time.
The pictures confirm that the upcoming hot hatch will only look slightly more aggressive than the regular Mégane range, which comes as no suprise, following comments made to Autocar by brand design boss Stéphane Janin earlier this year.
«Our brand is not about aggressivity,» he said. «We try to have a powerful product but rather simple with sensual shapes. That's what we tried to make with the next RS, which is actually harder than going aggressive I think. To find the right balance is harder but I think we have done it.»
When it launches later this year, the next Mégane RS will come with a choice of two chassis settings and four-wheel steering. The standard car will use a Sport chassis, which will be a softer, more road biased setup. But buyers will be able to opt for a harder Cup chassis, which will be catered towards track use.
Four-wheel steering will be fitted as standard, boosting agility and stability. The so-called 4Control system will be controlled by an electromagnetic actuator mounted on the rear axle.
Renault will also offer the car with a six-speed EDC double clutch transmission or manual gearbox. While European markets are expected to prefer the manual, markets in Asia will likely have more demand for EDCs.
The car will be the most potent Mégane produced yet, using a 1.8-litre turbocharged four-cylinder engine, shared with the upcoming Alpine A110, but ramped up to produce more than 300bhp.
The hottest version of the outgoing Mégane RS, the 275 Cup S, reaches 62mph from rest in 5.8sec. Expect the next Mégane to trim several tenths off that sprint time, making it quicker than the Honda Civic Type R which takes 5.7sec and close to the four-wheel-drive Audi S3 which needs 5.2sec.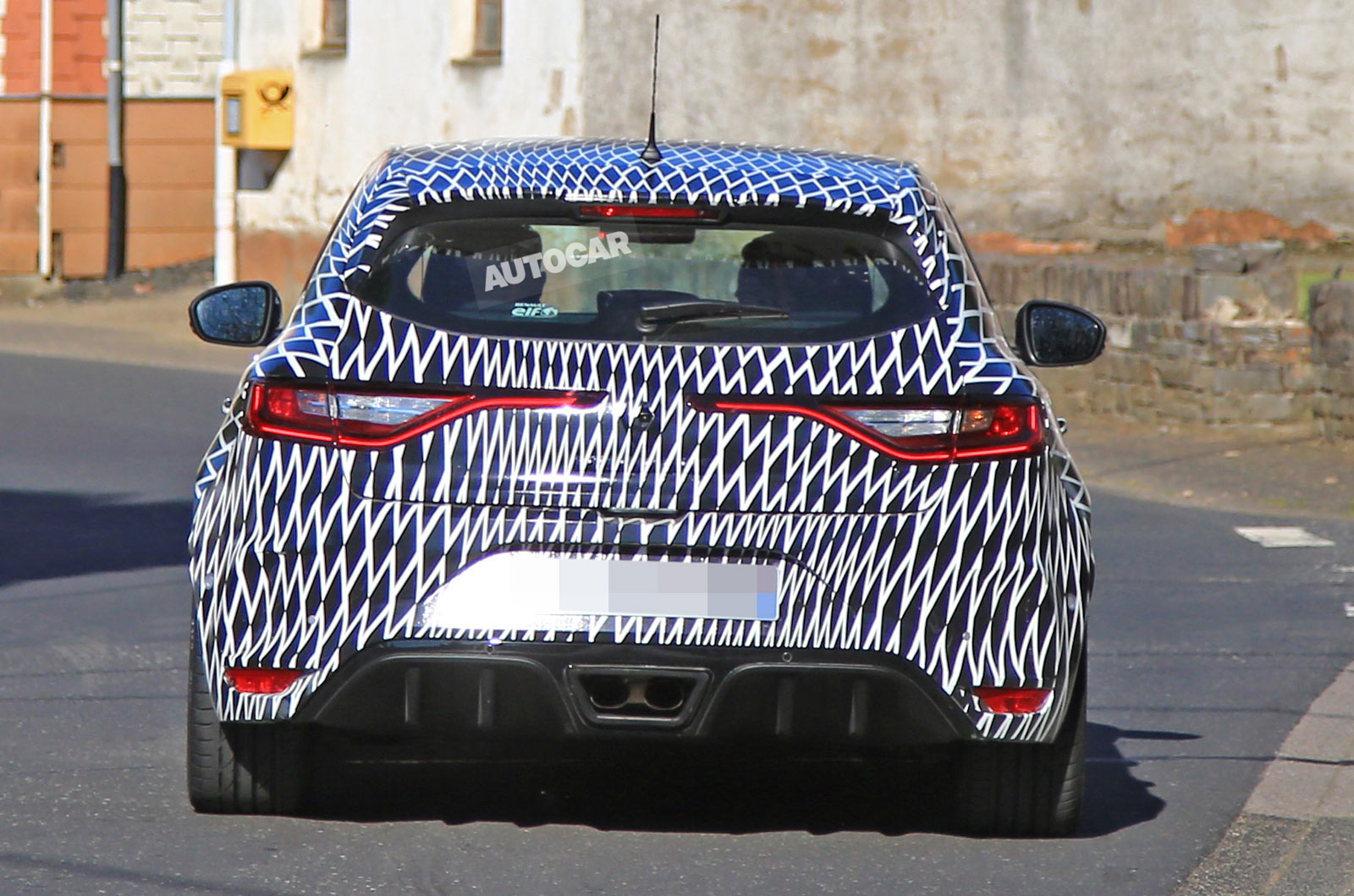 Due to the lower and longer five-door only platform of the new Mégane, which sits 25mm lower and is 28mm longer than the old car, plus the use of wider tracks, the next Mégane RS is expected to have significantly more mechanical grip. It's therefore predicted to be a top contender to steal the Nürburgring front-wheel-drive lap record from current champion, the new Honda Civic Type R.
Renault has remained tight-lipped about its next hot Mégane, but the brand has at least hinted that the car will arrive on roads some time in 2018. It's expected to make its public debut at the Frankfurt motor show in September.
As with the facelifted Clio, expect a small increase in price over that of the current Mégane RS, so a starting price of around £27,000 is likely. This significantly undercuts the Civic Type R which starts at £30,000 and ranks the Mégane RS well above the less hardcore Ford Focus ST which starts at £22,750.
Read more:
Renault Sport Clio (2000-2004): used buying guide
Source:: Autocar